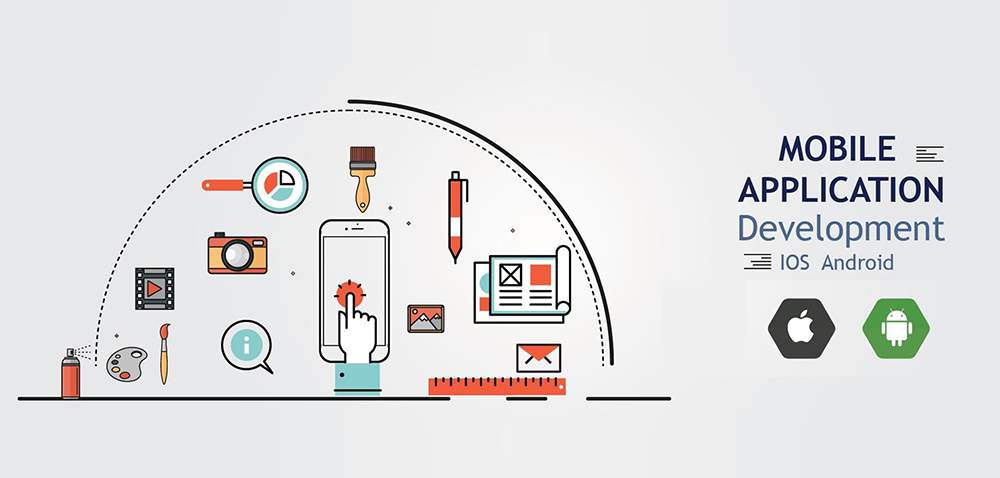 Nowadays almost 75% of people use smartphone, tablets worldwide which say the importance and success story of smartphones and its apps. So as per importance of mobile apps both large and small business corporations has rapidly covered the mobile apps for their business.
As we all know how important customers are for a business. A mobile app is very helpful to increase customer engagement, business profit and much more. According to Statista total mobile app downloads in 2017 were 117.7 billion in the Asia Pacific and 37.3 billion in America.
In this blog, we are explaining how a mobile app is helpful to a business.
Benefits of Mobile Application Development For a Business
1. Increase Customer Engagement: A mobile app is the way where you can directly interact with your customers and knows about their actual needs. Thus a business can increase its level of accessibility as well.
When you are unreachable to your customers then you run the risk of losing customers. So, a mobile app provides a direct way to connect with your business which is very beneficial for your business.
2. Increase Social Presence: As we all know that almost every people connect any of social media channel and most of them use the smartphone as well. So, a mobile app also helps to increase the social presence of your business.
3. Business Promotion: A mobile app is very helpful for a business promotion. It aware users about your business's new offers and services to which develop a great user's interest in your products and services.
So there's no need for any further newsletters and business emails. In short, we can say that it is helpful to reduce the cost of further promotion.
4. Increase Business Sale: A mobile app can also help to increase business sale and profit as well. Because a mobile app is more secure, run fast rather than a website and there's no need for any web browser.
Also Read:How Much Does It Cost To Develop A Mobile Application?
Some Other Benefits of Mobile App development
Helpful to increase brand awareness.
Reach out to younger demographics
Higher Scalability
Stand out from the competition
Develop An App At The Top Mobile Application Development Company
Need a mobile app for your business? Contact one of the Top mobile application development company Dev Technosys Pvt. Ltd. today for app development as per your requirement in a cost-effective price or email us at [email protected] or [email protected].