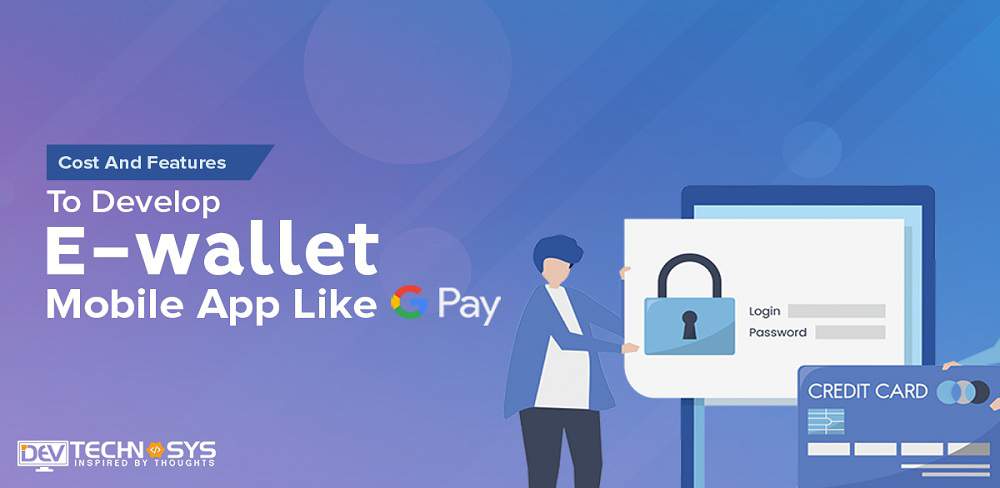 With the onset of digitization, people are more motivated than ever to go cashless. Not only does it save them the inconvenience of having to carry cash everywhere but e-payment options can be quicker and more secure. One no longer needs to fuss about collecting the change or even risk carrying large sums of money.
During the course of the past couple of years, several e-wallet apps have come into existence. Some of these have added features other than being able to carry out digital transactions. Some facilitate special purchases whereas some even enable you to book tickets or buy services at the convenience of your homes.
Introduction of e-Wallet Apps
With this, the question of the development and use of such eWallet apps come into existence. Many development companies have adopted this as a source of profitable income and therefore, it can be interesting to understand eWallet App Development and the various particulars one can keep in mind in this endeavor.
The concept of the e-Wallet App is particularly important. It is definitely advisable to provide an interface that has a massive demand. E-transactions can be extremely convenient as people can benefit from not having to waste their time and energy in the process of physically being present somewhere to utilize their resources. However, over time there have been several companies that have ventured into the process of developing an e-wallet app. Therefore, one needs to formulate a concept that stands out.
The user interface for the application must be relatively simple and easy to understand. For an efficient outcome in the process of mobile payment app, it is necessary to consider that the general public might not be very tech-savvy and it should be elementary for them to be able to maneuver their way through a complex system. Even though it can be beneficial to add some advanced features, it is definitely more important to have a very simple and user-friendly interface that can be appreciated by a large number of consumers.
One of the most important things that any Mobile app development company must ensure is an air-tight and secure environment for e-transactions. With the increase in the number of wallet apps that have been dedicated to e-transactions, there has been an increase in the production of fraudulent apps in the market. In such a scenario, there is no room for any mishap or third-party interactions and hence, the pathway to the transactions must be extremely secure. Since people are going to invest their money in this, this should be considered an absolute priority.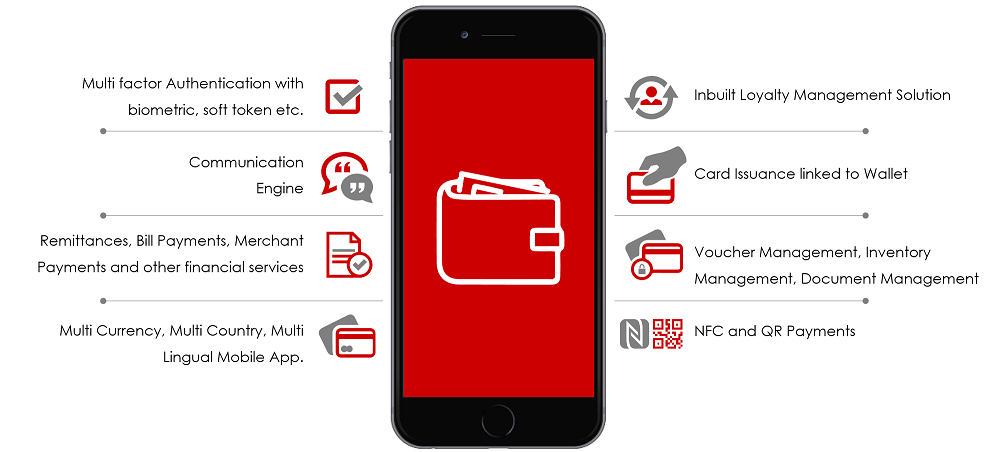 Features of eWallet Apps
Several useful features can be added to the Mobile Wallet Apps that can enhance this experience to an optimum level for the users.
1. Bank Account and QR scanning
A feature in the app in order to link bank accounts securely can be extremely helpful. This is important because along with simplifying the transaction process, it is significantly important for development companies to ensure that the users have an easy option to recharge their e-wallets.
The entire feature of the increased convenience rests on this. If people have to figure out ways to recharge their e-wallet accounts then it will defy the purpose of facilitating easy transactions. QR code scanning can also be used to further the speed of the payment process.
2. Bills and payments
An option for paying day to day bills in another feature that can be included during the process of eWallet App Development. It will definitely be an added advantage if people can pay their bills and be able to shop for goods and services through the medium of the application all on its own.
3. Latest offers and discounts
Since e-payments make the process of shopping so much simpler, it attracts a lot of customers to the interface. Certain companies are willing to offer special discounts and offer on the products pertaining to their brands for the sole purpose of being able to interact with an appeal to this customer base. Mobile Wallet Apps must include features to showcase and offer these discounts to further attract customers for the twin benefit of them as well as the customers via the discounts offered.
Cost and Development of the eWallet app
1. App Development and testing
The process of developing these apps includes inculcating all the necessary features and hence formulating an interface that can be both useful as well as profitable. Once the app development is carried out, it is then passed through a testing procedure to rectify existing glitches and to improve any visible areas with the potential to offer better features.
It is only after the testing that the product is launched into the market for public use. This process is extremely crucial as the first version of the E-wallet app is likely to be the best received if it is well formulated.
2. Cost and profits
It is also very necessary for the Mobile app development company to analyze the business aspects of the wallet app development in terms of the cost of the development as well as the profits that it is likely to entail. As per a general trend, an average of 50$-100$ hourly is the expense for the development of such an application.
However, it can vary in terms of the payment rates in different countries and technical environments. The profits are more varied as they have wide-ranging deciding factors. Along with the usability and convenience of the digital wallet app, the marketing strategies and how the brand chooses to appeal to the public can play a very important role in determining a profitable experience.