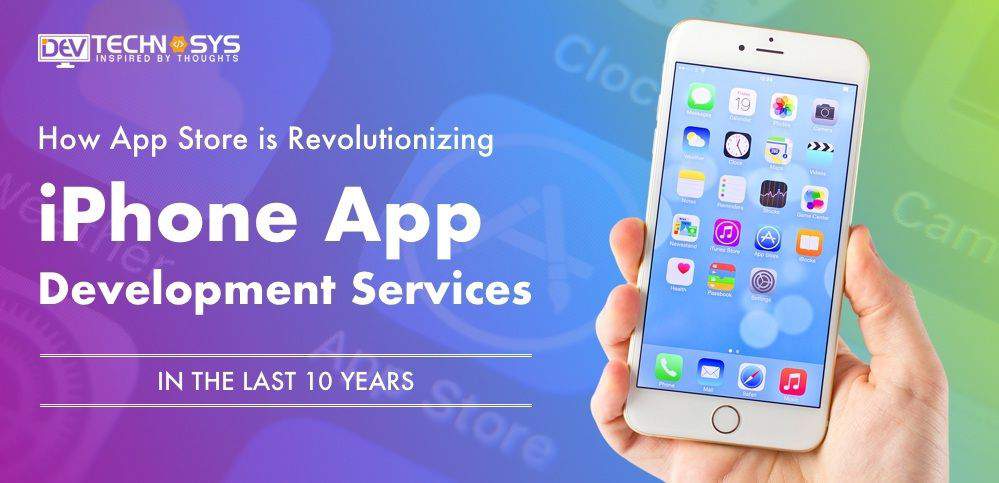 This is the month Apple celebrated its 10th anniversary of the App Store, starting a cultural, economic phenomenon. App Store is known for setting the trends, for standardizing the process of mobile app development in terms of quality and security. It ignited the trend which made business owners dream beyond websites.
We depend our lives highly on the apps, be it booking a cab on Uber or Netflix for entertainment, but imagine it would not have been there if it were not App Store.
In fact, it is the very reason why we enjoy the liberty of mobile app-based services, without which we believe our lives would have been unimaginably hectic. Without a further ado, we invite you to join in the journey off epic of App store from its beginning to today.
1. App Store Opened for Users and Developers
July 2008, is also the month of the launch of Apple iPhone 3G. A few days before the launch of the flagship phone, Apple introduced the App Store with over 500 apps for download. It was a remarkable business idea, embarking on a new journey. Not only were they right, but as if the world were just for the same. Within three days of the launch, the number of apps rose up to 800 apps. A unique business idea, breathing life into millions of mobile app development company today.
2. In-App Purchases Came into Existence
In a year after the launch of App Store, Apple rolled out the iPhone OS 3.0 introducing the in-app purchases feature. It was eye-catching, a very attractive feature, it fired up the new mode of money making through developing iPhone apps in the paid games and apps. Extending further, Apple made major changes in policy giving birth to freemium apps, by introducing in-app purchases in free apps and games.
3. iPad Makes an Appearance
2 years after the inception of the App Store, comes the iPad. Introduced in the month of April, 2010. Apple introduced a new trend of tablet centric apps, opening new opportunities for iPhone App developers. Also, kicking off the trend of universal apps- apps exclusively designed for both iPhone and iPad. This step was not only profitable to Apple but also, was reaping good money for iPhone App Development companies. Introducing the universal apps- iPad owners were now able to choose for thousands of app that were once strictly built for iPhone devices now optimized to 9.7-inch device.
4. App Store Now Expands to TVs and Watches
The beginning of the era of wearables and smart devices, October 2015 Apple was now extending its services to Apple TV and Apple Watches. In the past 5 years prior to this, Apple was standardizing the iPhone app development, changing the outlook of the world towards mobile app development and much more. Apple introduced us to the apps that worked on watches, television sets, and in the coming 2 years every inanimate thing a human could imagine to interact with.
Also Read: Develop an App for Wearable Devices with the Best Mobile App Development Company
5. App Store Gets a Redesign
In two years since the introduction of the wearables, September 2017, Apple introduced a revamped the App Store in the launch of iOS 12. Individual columns for Apps and games were introduced, allowing users to filter their app searches, it also adorned the publisher and developer information, ratings, reviews. In short, the App Store was more convenient and interactive with the users.
What was the motive behind making the app more interactive was completely met, App Store redesign was reaping better results. App Store was now being visited by 500 million visitors a week and people were now exploring more and more apps, profiting the iPhone app Developers, businesses, and Apple Co.
6. App Store Reaches a Million Hearts
By the end of last year, the number of total apps on App Store have outgrown to 2.2 Million. Once started out with 500 Apps and not just started rather introduced the trends, it's a tremendous growth in merely the span of 10 years, another interesting fact is the apps have been downloaded a total of 130 Billion times.
Coming back to Present...
As for today, iOS app Developers are putting great efforts into meeting the well-set standards of iPhone app development. Just the iOS app developers community has a turnover of around $100 Billion in selling the apps on the App Store. What once started with 500 Apps has changed the ways business operate, in way of introducing Android App Development. It has standardized mobile app development, set trends, showed us a way to convert potential smartphone users into potential consumers.