Gojek is one of the most popular super applications in its market, if not the most popular. This app has made a place for itself. And this process of rising from an underdog to an industry leader inspired many others to create an app like Gojek.
This is mainly due to the recent boom in the on-demand industry that this multi-service application reached the height it is at right now. Gojek stands apart from its competitors. So much so that it is given the title, Super App.
But if you look into getting a Gojek like the super app multi-service app is not that a big task. The reason is that is a lot of app Development Company that offer on-demand development solutions for such application development work. So, anyone who wants an app like that can approach these developers.
It's as simple as that. But there is a slight problem in this process. This is because most of the clients do not have a good understanding of what this process might cost them.
This is why most of them ask "How Much Does It Cost To Build an App like Gojek?"  If you are one of those people who considered creating such a super app, you must have wondered about the possible cost too. Much to the client's despair, searching for the cost online won't be much help either. The reason is that there are a lot of things that contribute to the total cost of mobile application development.
But there must be some way to get an assumption of the total cost, right? Right. That is why in this blog, we shall answer the very same question. In addition to the total cost of the multi-delivery app development, we shall also be looking at other factors that might contribute to the total cost of the application development. Thus, by the end of this blog, you will have an idea of what this development process might cost you.
Developing a Super App Like Gojek
We will be looking at every step concerning developing a mobile application like Gojek. From hiring developers to the factors that might affect the overall cost. Nevertheless, the main focus of our discussion will be the cost to develop a mobile app like Gojek.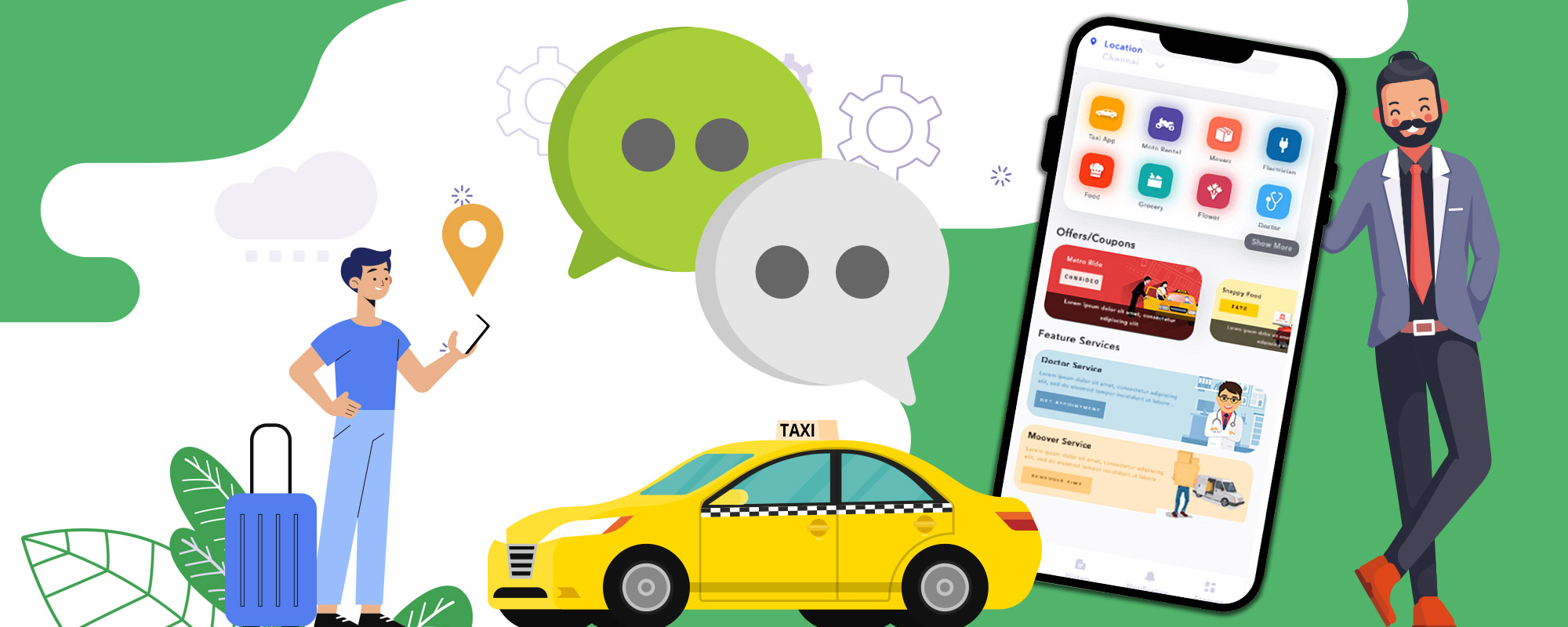 However, before we go on looking into the cost, it is a good idea to look at Gojek Itself first. Therefore, let's see what Gojek is, and why it is a good idea to create an application like it.
What is Gojek App?
First of all, let's see what Gojek exactly. So, this is an on-demand application that is based in Indonesia. It was first started as a call center that helped users bind to courier service along with two-wheeled ride-hailing services.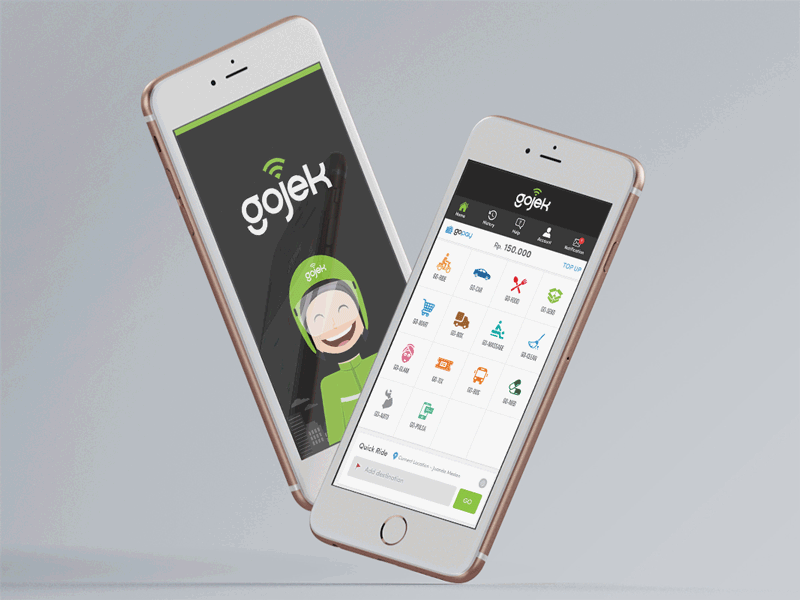 As of today, Gojek has grown into a multi-service on-demand platform that is the market leader of its industry. Now, this platform is offering more than 20 different services across different countries in Southeast Asia. This includes Indonesia, Vietnam, Singapore, Thailand, and the Philippines. This is the main reason why so many businesses are trying to create a super app like Gojek, in an attempt to replicate its success.
Nevertheless, since it is a multiservice application, there are no limitations to what this app can offer. But there are three main services for which this platform is known. These services are, as mentioned below:
Based on these three features, the Gojek application is divided into three parts. These are, as mentioned below:
#1. For Ride-Booking: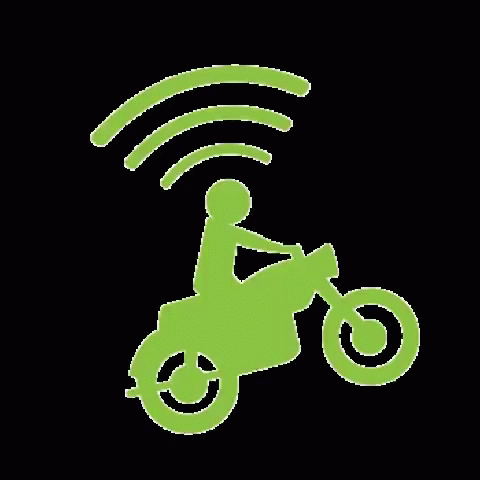 Much any other app like Gojek, This application allows you to book any of the ride services including a taxi or a two-wheeler like a bike. The user who is termed as "rider" here can book a ride from anywhere and anytime. When the rider sends a request for a taxi service, it is forwarded to a driver nearby the location who can accept or reject the request. In ride booking, Gojek provides on-demand ride sharing app services.
#2. For Delivery
The term "delivery" can be anything from Food, courier, flower, to medicine and grocery. How this works is that the users need to place an order in an on-demand super app like Gojek. Then the request is forwarded to a nearby delivery agent. If the delivery person accepts the request, they need to pick up the item and bring it to you.
However, if the said delivery agent does not accept it, it will be forwarded to the next nearest agent.
#3. Other Services
While many hire android app developers to create a similar app, where they lack is the services. Let's see what are so other services included in this on-demand platform.  Technically, there are no limitations on the number of services. You can hire servicemen, babysitters, healthcare services, car wash technicians, laundrymen, and many others.
This is what makes Gojek such a great platform and provides it an edge over its competition.

What Makes Gojek So Popular?
Now that we saw what Gojek is all about, some might still be wondering what makes this application so famous and the leader of the market. So, before we get to the mobile app development cost , we will be looking at the highlighting features that make Gojek so famous.
1. Multiple Services in Single Place
Gojek is the definition of the term "One-stop solution". This is a platform that offers every on-demand service you can want. With this, you won't have to look at or download other applications on your mobile phone since everything is provided at Gojek.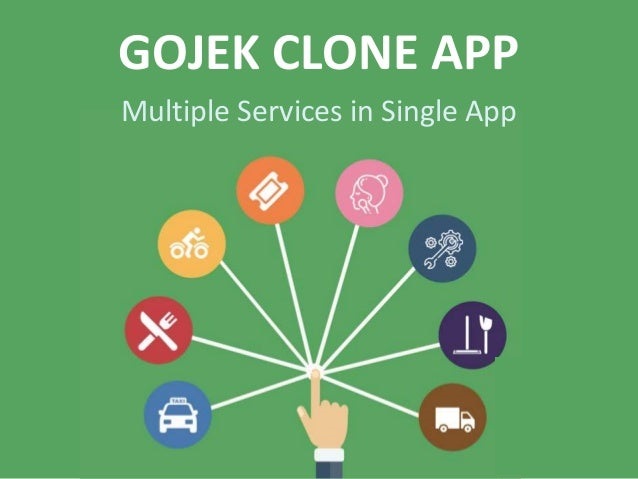 This doesn't only save storage but also makes everything including the user experience much better. This is something Gojek Alternatives haven't quite nailed yet.
2. Cost-Effective
One of the main things that customer looks at when availing of any given service is the price. If the cost for anything is too high in the user's eye they won't buy it. This is why Gojek is such a success because it offers some of the most cost-effective services.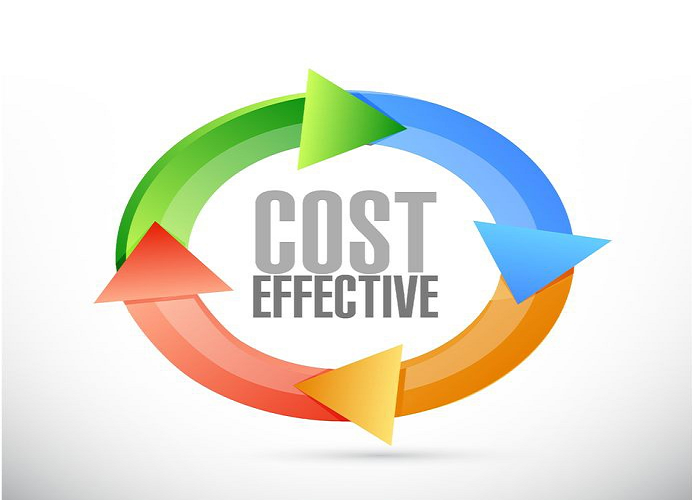 The main reason behind this is that there are multiple options available on the platform. The larger number of options gives rise to competitive pricing, hence cheaper and better services for users.
3. Wide Usage
Again, Gojek offers wide usage. People don't have to look for another app like Gojek for different services since all of them are available on a single application. This is what makes Gojek so famous in the eyes of its users and potential user base.
4. Offers
When it comes to offers and marketing there is no other super app like Gojek. After all, people love offers and are more likely to buy a service if it is on offer. This is where Gojek excels; it has a great marketing system that runs through promotions, discounts, offers, and deals.
This contributes to already great interest from users in this application and keeps the app the leader of its industry.
5. Ease To Use
While Gojek is one of the best in its market, it is a simple application. It has a UI/UX design that drives user engagement and keeps them hooked in on the application. In addition to this, exploring the different services and navigating the app, in general, is quite simple and easy.
6. Multiple Payment Option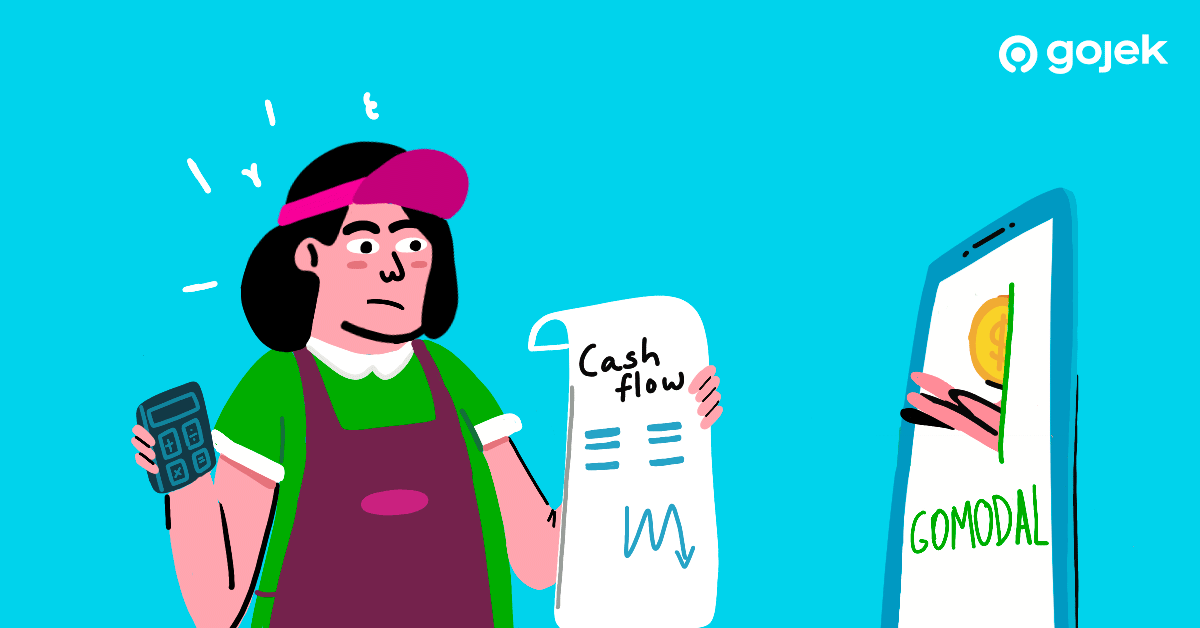 Users who pay cash less need to have trust in the payment method and the app itself. While it is no secret that the user base of Gojek has trust in this app. Plus, the application provides a great number of multiple payment options for users.
Why You Should Create an App Like Gojek?
Have you ever wondered whether or not you need an application like Gojek? Well, it is quite easy to hire a mobile app developer. But do you need the application for your business? Let's see what the reasons and advantages this application is for you:
1. Benefits For Users/Customers
It is no secret that there are a lot of services that are offered in a single application known as Gojek. Through these different services, Gojek creates something that is known as eco-framework. When the people register themselves as a user into the eco-framework, they would be bound to use the same application for all of their needs and won't need to look for other applications like Gojek.
Since this is much in the user's interest, they are getting all they want and all of that in one place. Furthermore, this is one of the reasons it can be a great business opportunity. This is why 0n demand multi-delivery app development solutions help the business reach its full potential.
2. Benefits For Drivers
This business model is as beneficial for drivers as it is for users and businesses. Seem the users are charged on the time of delivery of the service. Since you are already keeping them engaged by providing
App owners charge cash for in-application advertising. By offering a lot of services through one application, they get immense benefits. That is the reason Google has put more than $1 billion in a mobile app like Gojek.
3. Benefits For Business Owners
Any Android app development company will let you know what are a great many benefits of creating an app like Gojek.
See, various benefits are offered by the on-demand industry. On-demand services are loved by customers. And by making sure there are several different services under the roof of one application you are giving users a place where they get everything.

How Does Super App Like Gojek Make Money?
After this, a question that might arise in your mind is: "How does Super App like Gojek Make money?" In this section of the blog, we shall be looking at different methods through which this super app makes money. In other words, we shall be looking at the on-demand business model of Gojek.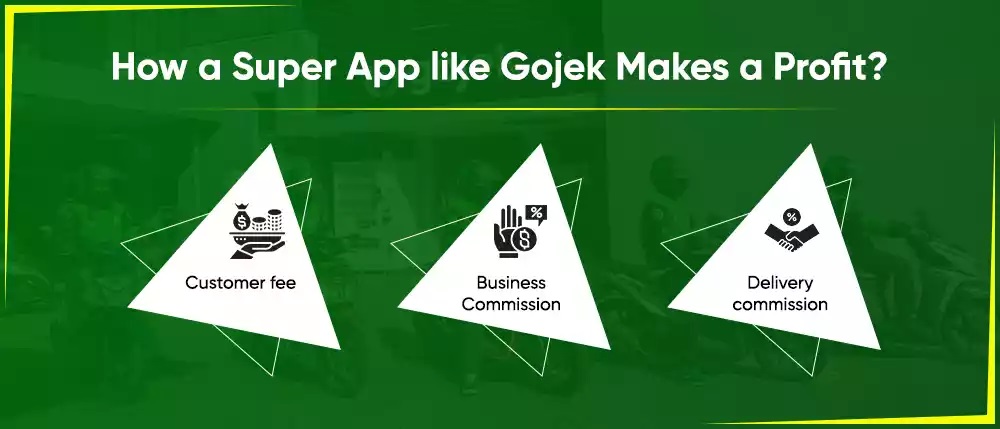 As such, there are three main methods through which this app makes money. These three are, as mentioned below:
Fees from customer
Delivery Commission
Business Commission
These three are the main methods that generate revenue for Multi delivery apps like Gojek. Let's look at these in detail:
1. Fees From Customer
Being a Multi delivery app, customers can order several on-demand services through this super app. However, whenever a customer makes an order or purchases a service, they are charged a fee. While this fee is minimal it is-in fact-one of the major revenue source for a super app like Gojek. This is also one of the reasons why people are moving towards Multi delivery app development, lately. 
2. Delivery Commission
When a customer makes a purchase, there is a delivery person who will be delivering it to their location. This is true for almost every on-demand service.
Since Gojek acts as the middle man in this exchange of services, the delivery person, just like the Customer, has to pay Gojek commission. This commission is minimal yet on a larger scale, helps a super app like Gojek, generate quite some revenue.
3. Businesses Commission
Following the trend of the previous two points, the businesses also have to pay a minimal commission commitment to the Gojek app. Again, this is because Gojek is the On-demand multi-delivery app platform that joins businesses with users.
Therefore, this is how super applications like Gojek make money. While there are several other multi-delivery applications, Gojek holds the title of "Super App".
Top On-Demand Services in Gojek
Gojek is known as the Super app because it offers a large number of on-demand services. This Multi delivery app does- in fact- covers a seemingly endless number of on-demand solutions. As a customer, you can find virtually anything and everything on this on-demand platform.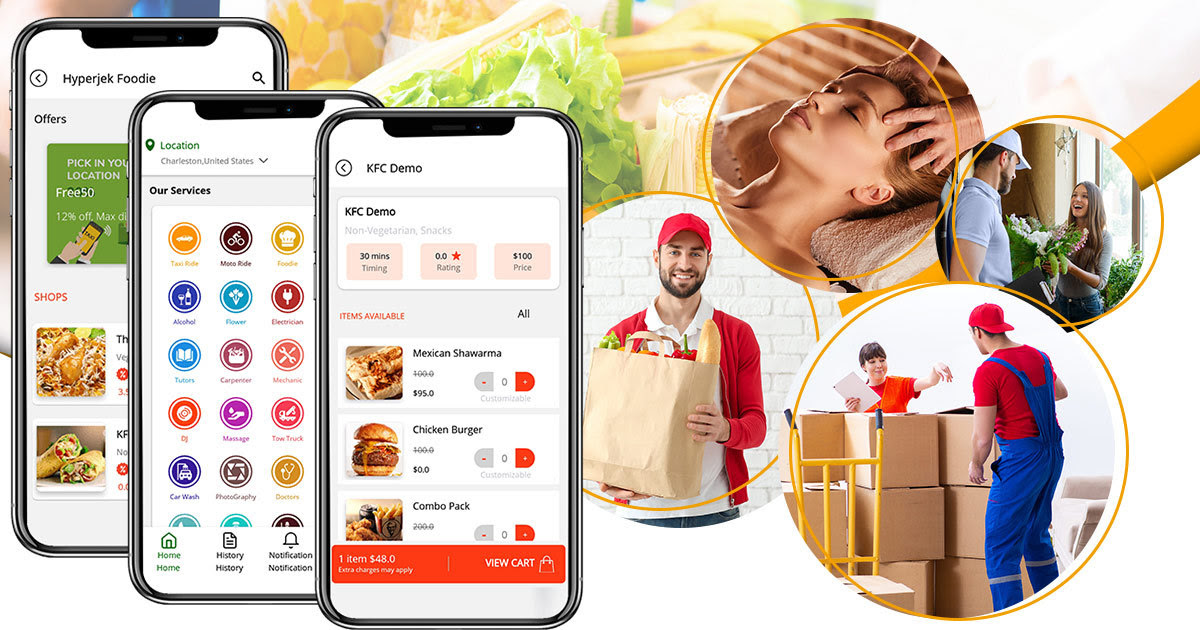 In this section, we shall be looking at the top on-demand service that Super App likes Gojek offers. These are, as mentioned below:
1. Food Delivery App
On-demand food delivery services are one of the highlights of Gojek. There are many other on-demand food delivery app like Uber, DoorDash, to name a few. Food delivery is one of the most popular demand services. If you are looking for such a name, you will need good food delivery app development services.
2. Fuel Delivery App
Lately, fuel has become a necessity. And there are occasions when your vehicles run out of fuel and you are stuck in the middle of nowhere. You could use on-demand fuel delivery services, right? This is the reason why Fuel delivery is one of the popular services in Gojek.
3. Taxi Services App
Super app like Gojek as well as Uber Alternatives does offer on-demand taxi services. As such, it is also one of the leading on-demand services in this multi-delivery platform. There are a lot of companies that offer on-demand taxi app development solutions.
4. Doctor Appointment App
On-demand health solutions and On-demand doctor appointment services are something that has been around for a long while. However, it wasn't until after the covid pandemic that these on-demand solutions took off. Thus, it is also seen in a lot of Gojek Clone apps.
This service of Gojek allows users to get an appointment with doctors remotely, in real-time, among other things.
5. Grocery Delivery App
Just like doctor appointment service, on-demand grocery service took off following the covid-induced lockdown. There are a lot of local multi-delivery apps that have gotten into this following Gojek, and app like Uber.
Nevertheless, this is one of the top on-demand services that Gojek offers. Apart from this, Gojek mainly offers 20 main products. This is also the reason why it is known as a multi-service application. If you want to create an app like this, you can hire on-demand app developers.
6. Entertainment Services App
In addition to all of the on-demand services, Gojek also offers several entertainment services. This includes on-demand music streaming services as well as on-demand video streaming services. Users can binge many different forms of entertainment through this on-demand service of a super app like Gojek.
7. Payment Services App
While this might go a little far from the usual services of Gojek, this super app also offers payment services. There are many different things included in this. For instance, this allows you to go cashless through e-wallet services, pay bills, allow donations, among others.
It provides you all the services, an e-wallet application would.
Cost of Creating an App Like Gojek
Finally, we arrive at the point everyone has been waiting for. "How Much Does It Cost to Development a super App like Gojek?" and in this section of the blog, we shall be discussing each and everything related to the same.
Now, the cost of development is such a big issue because it is not static. Even if you hire iOS app developers to create an app like Gojek for this, several factors can affect the cost.

Nevertheless, several on-demand mobile app development companies can do the job for you. There are ready-made on-demand solutions that won't even take a long development time. This is a win-win situation if you are planning to create an app like Gojek. Nevertheless, it can cost you around USD 6000.
The price we are talking about here is specific for creating an on-demand multiple service provider application just like Gojek. Nevertheless, just like we talked about in starting of the blog, this cost can greatly vary based on the different factors. That is why it is important to learn about these different factors.
Factors That Affect The Cost of Developing an App like Gojek
There are a lot of companies in the market, including android app development ones and IOT app development companies. Nevertheless, none of these companies can tell you what a super App like Gojek or any other app for that matter would cost you on the spot. And there is a good reason behind it. The cost of mobile application development depends on several different factors. These can be anything from complexity to the platform and many other things.
Therefore, we shall be discussing some of the major factors which can affect the cost of Gojek -like mobile app development. With this being said, let's get right into it:
1. Platform
Whether you consult a PWA app development company or mobile app developers, they will tell you that you need to choose a platform before you get an app to develop. By platforms, we refer to the platform on which the application will be deployed and in turn used by customers.
If you are one of those people who think the same app can be launched on a different platform that is not going to happen, it can happen but it is complicated, we will get to it later. As such, there are two main mobile application platforms, these are namely:
If you want to get an application developed you have to choose one of these two platforms. Super mobile app development is possible in both. But there is a third option too and it is creating a Cross-platform application.  Coming to the cost part, iOS backed by Apple is the least expensive of the bunch in terms of development, then comes the android application, and lastly, the most expensive is cross-platform one for obvious reasons.
2. Complexity
The more complex an application is the more time it is going to take to be developed. And in business language, we know that more time is equal to more expensive. This is the reason why the complexity of the application is such a big factor when it comes to calculating the cost of the same.
In this case, Gojek and any other Gojek alternatives, it is going to be quite complex as it is an Eco-framework. So, when you see the high development cost, know that this was one of the main reasons behind it.
3. Features
Do you know why a chatbot development company is making so much money in recent times? Well, the reason is simple; chatbots are one of the most loved as well as features.
Speaking of features, these are some of those factors that can affect the cost of development. While any basic application has some basic features and it doesn't cost that much money. Moving to a more complex application, I will have advanced features it will add to the total cost of the process.
4. UI/UX Design
UI/UX design is one of the main aspects of a mobile application. Now, again the complexity comes into play here, if the design is more complex it is going to be harder to develop and will also take longer. Thus, increasing the cost of the while process naturally.
So, if you have an app with simple UI/UX it won't add up much to cost, but then again the opposite of the same is also equally true.
5. Location
Last but not the least, the location also matters. You see the iPad app development company; USA based will charge a much higher for developing an app like Gojek. And when you compare them to what the companies are asking for the same project in Asia, you will find the difference is quite high.
The reason behind it is that the average wage and the average cost of development are higher in a country like the United States of America as compared to their Indian counterparts. This point makes much of a difference when you are considering hiring a developer to make an app like Gojek.
Conclusion
Starting from analysis of Gojek itself along with its different points and services to the cost of developing an app like Gojek, we discussed it all.  Now, after reading it we can say that the cost of development for such a mobile application depends on multiple factors.
This is why it is recommended that you consult a hybrid app development company that can help you get a hold of the rough cost of this project and provide you guidelines on how and what to do. They can help you develop a Multi delivery super app like Gojek. This is something that can be very beneficial for your business as it can open a whole profit stream.