The spirit of sports unites nations and the game like cricket is proved to be more than a religion in some of the cricket playing nation. Evidentially, from school going children to an old retired man, everyone is mesmerized with the magic of cricket. Whenever the bilateral series, tri-nation series or multinational tournament takes place, the passion of the people for cricket goes out of control.
It becomes so potential to be mentioned here that nowadays it has not just become a game, it has transformed into a merry festival for cricket following nations. The environment during ICC Cricket World Cup 2019 is easy to be analyzed to extract the authentic conclusion about that elephantine atmosphere about cricket in cricket loving nations. This is the reason why a number of mobile app development companies are looking to develop the fantasy sports app development solutions.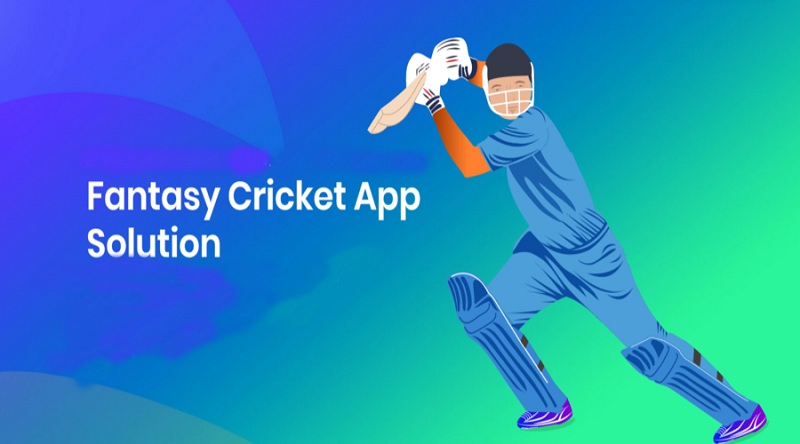 What is Fantasy cricket app solution?
Online fantasy sports gaming is a form of skill-based online sports gaming where sports fans are able to create their own team made up of the real-life players from upcoming active matches. The virtual team managed by the user garners points based on the actual statistical performance of the player during the live match and winners have decided accordingly.
The number of fantasy sports operators has augmented by 7 times over the period between 2016 and 2018, whereas the users have increased by more than 25 times till today. Fantasy cricket app solution is a rapidly growing segment through Android/iOS and website platform where user can easily bet over different active fantasy leagues.
The users can play in 'practice contests' that are available free to join or in 'cash contests' which requires a minimum entry fee and also offers monetary rewards to the registered user. It has also witnessed an expeditious evolution from a great fan engagement tool to a major niche of the online sports gaming universe in India.
Additionally, the game cricket is becoming a multi-billion industry with the largest following game in India and other cricket playing nation. The cricket has become a glamorous sport with an effective presence in corporate and media which cannot be denied in the present scenario. Furthermore, the growing betting trends, although being illegal in India has also accelerated a new dimension of the sport.
The popularity, scope and technological innovations with futuristic approach have extended to various countries across the billions of cricket fans. It has fueled up the expectations of investors to invest in the fantasy sports app development with better user experience in an era of the digital revolution.
The fundamental real-time involvement ensures the success in a short span of period with competitive cost, revenue model, feature and workflow. The reliability of any solution is more determined when you hire app developer.
Fantasy sports app development insights
As per the report of IFSG-AC Neilson, among 180 million cricket fans worldwide, 67 % of the people are interested in a fantasy sport.
89 % of the fantasy sport app users play it at least once a month.
These users are effectively engaged in the fantasy sport with an overall average of 42 minutes per day on it.
The idea of developing a fantasy cricket app solution is a great idea from a progressive business perspective. Nowadays, the scope of revenue generation for a similar type of business models would be through advertisement, brand partnership, and entry fee.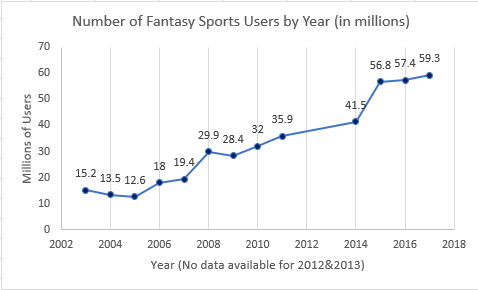 Market Overview
Let's start with the most important question that why India has become the potential market for the fantasy cricket app solution. Apart from being a popularized segment of sports market it also contributes to the exponential growth of online fantasy gaming. In 2019, it is expected more than 900 thousand fantasy cricket app users would be engaged with the app during the live matches and the opportunities for new enterprises are so robust for a successful journey.

Key trends driving fantasy app development in 2019
In the meanwhile of ICC Cricket World Cup 2019, the significance of fantasy cricket app development solutions keeps on augmenting with current trends. So one must hold a suffice layout in mind before considering fantasy app development, let's light them up comprehensively:
1. The rising importance of technology and data
Today, technology has gradually transformed the commercial structure sports industry through
Numerous applications across the entire value chain of sports business. Now game officials use effective and innovative technologies like video refereeing, hawk eye to project the path of a ball, snick-o-meter, check game-related decisions, match predictions using the database, etc and broadcasters are using digital media to reach out to increasingly tech-savvy users through internet and mobile applications. It becomes lucrative for enterprises to encase opportunity with optimum utilization of available technologies for users for their seamless, amusing, innovative and unique user experience.
2. Target based approach
Today, Most of the mobile app development projects work with numerous objectives and it determines the probability of profit of the venture. It's also similar in the case of fantasy cricket app development where the investor will have to keep the robust revenue model while in case of sports brands they consider the expansion of business with more engagement of fans which proves to be a principal objective for sports media in the current scenario.
3. Quality research and planning

For expeditious growth of fantasy app user engagement, research analysis solidifies its importance and can't be ignored for growth prospectus. All research-based facts and figures help in obtaining short term and long term goals with standardized comparative analysis, predictive approach, and the probability of results.
On the other hand, prior to investing in fantasy sports app development, it requires a planned budget, investment in a specific segment and integrated features with scheduled deadlines that smoothens and optimizes the whole process of development in a stipulated manner.

4. Inclusion of popular leagues

It exhibits that once execution takes place, it has to be managed to enhance the scope and user experience. The fantasy sport claimed to be the entertaining and engaging place for users, so preparing famous leagues and its integration would be successful for inviting new users.
5. Focused Unique selling price (USP)
The uniqueness of the idea determines the adaptability, engagement, and success of every venture and it distinguishes it from other available option. It encapsulates a high probability of sincere user engagement with ecstatic features and identity in the marketplace. It would be an effective tool to monetize the existing opportunities with differentiated service.
6. Selection of Platform
Today, the market has witnessed an exponential growth in competitiveness with a substantial amount of potential users that's why one must not consider only one platform. Additionally, the web and mobile platform both are imperative to encompass consumer satisfaction through offering rich experience. So it becomes rational to prioritize fantasy gaming app development on both platforms with smooth functioning, easy interface, and elegant design.
7. Specific rules
it's important to recognize the featured rule and restrictions as per the engagement of users with the targeted sport. The defined rules must be explained to the users to avoid interrupted game for a real-time experience. Furthermore, these rules and regulations empower them to practice various free and paid contests, seasons, tests, etc for sports enthusiasts. All can be leveraged in better form if you hire app developers.
Features of Fantasy Cricket App
The fantasy cricket app encapsulates two specific panels:
1. User panel
2. Admin panel
A user panel implies a panel which is seen by a user while opening a fantasy cricket app. It includes the user login or registration page, active contest information, joined contest, payment area, home screen, contest page and user's dashboard with settings for customization.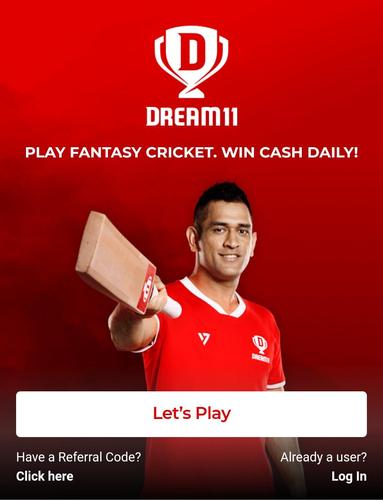 1. Home screen
After being logged in user find home screen. The users can filter search using their interesting tournament, match, timings of the match and match lifting. After the selection of the desired option, users will be redirected to the opted section. It ensures effective, easy, and time-saving user experience.
2. Contest
The user can view the active contests, entry fee of various contests, team counts and the amount of winning the contest. Furthermore, comprehensive detail about the ongoing contest and also of the ended contest becomes possible for users.
3. Join contest/payment
Here the user is able to join active and proposed tournaments by paying their stipulate entry fee. Users can take participation in the matches and make their own team to fight the contest.
4. Dashboard
The user can make uninterrupted changes in their profile information through the user dashboard. It includes users account details, earned reward points through matches, winning amount, invitations total earning and user's rank.
An administrator section also includes a dashboard, admin login area, user's management area, match the management section, reward management section, cash and bonus management, report management section, CMS page, and earnings.
Read the Blog:  Cost and Features to Develop Sports Betting App like Dream11
5. Extra features

Evidentially the seamless integration of new additional features makes fantasy cricket apps more unique, amazing and engaging and profitable business for mobile application Development Company.
It eradicates the tedious functioning through speedy and optimized performance. The fundamental objective behind the customization for the clients makes it more concerned about targeting users with managed and comfortable use of an app. Some of the additional features are as follows:
Live Score: The live streaming of live score of the active match is a principal feature offered to users. Additionally, users are also able to see game highlights, expert analysis, and videos of the last games. The current update is the most essential feature.
Live Score Integration: It transforms data simply to be used through an API for fantasy cricket app development. This is very useful for the developers for the development of fantasy cricket app development.
CRM integration: It assists service providers in providing push notifications, emails, tickets management, and further relevant features.
Mail reminder system: The user is informed about upcoming matches, tournaments, team and player information through email reminder after integration of mail reminder system
Push notification: Push notifications alert users about the time to design their teams and other necessary information. It keeps users engaged with the app and keep giving important information and notices.
Real-time reports and analytics: It stores real-time metrics and updates all information of live matches. This also shows the performance of a team and an individual player for a particular game or series.
6. location tracking
It provides rich UX through the integration of advanced technologies which distinguishes it from others.GPS location tracking gradually becomes a unique selling point for the fantasy cricket app in competition in the current market place.
7. Chatbot integration

The Chatbot integration is a great way for automation of actions and optimization of performance. Any top-notch mobile app development company expert in Chatbot development and API integration will perform this integration with their expert developers.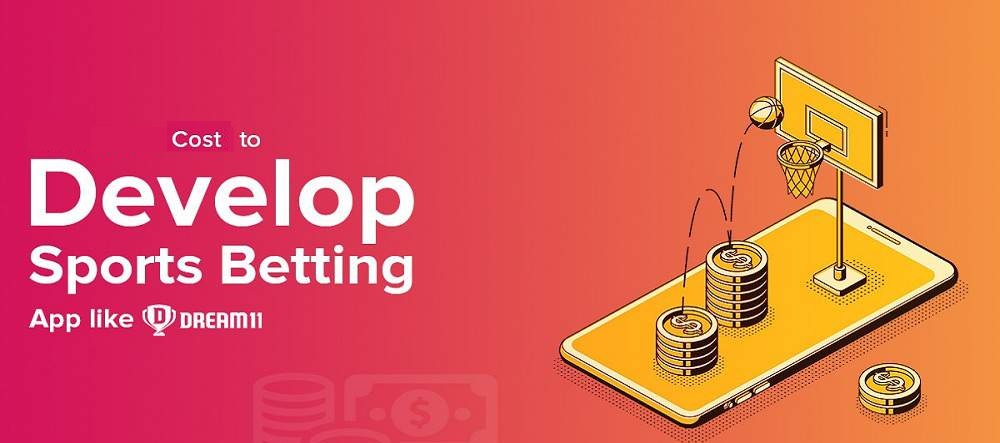 Cost of an app like Dream11

As per the estimated figure, by the end of 2019, approx 270 million people would actively play fantasy sport through their Smartphone devices. So among various opportunities like current ICC Cricket World Cup, the fantasy cricket app model signifies its stake with a more dominating figure and readymade potential base of cricket fans.
Conclusion
The fantasy cricket app solutions are a perfect platform which offers the paid or free contest for the cricket enthusiast. Its development in India has not only augmented the engagement of users in cricket but also dominated the whole ecosystem. The emergence of fantasy cricket app is building an intense connection between fans of cricket and real-life cricket. It also transformed many temporary cricket fans into sincere fans.
Check it Out:- Fantasy App Development in Dubai
As it is a fact that cricket has always been followed by millions of fans so engaging them with interesting and thrilling experience is not s simple task. On the contrary, sometimes it seems so hard to analyze the authentic figure of revenue due to its complicated revenue model.
So among the fantasy cricket app users playing with the active contest, leagues, it calculates the exact revenue through a number of entries, number of the given contest and the amount of every contest. The fantasy cricket apps maintain the spirit and zeal of the sport through its customized team management feature, contests, leagues, etc.