When it comes down to choosing between full stack developers and specialized web developers, it becomes more pertinent for businesses to select what suits their requirements. Different professionals well-versed in different skills are quite reliable. Most of them are multi-talented and can easily put to work in different fields. In order to search for multi-talented people, companies have to consider different factors. Hiring developers is a crucial aspect of any website development company, and it is always difficult for them to choose between specialized and full stack developers.
Introduction- Full Stack Developers Vs. Specialist Developers
Essentially, full stack developers are those developers who specialize in not only front-end but also back-end. But in case of specialized developers, they are experts of one discipline, either it's the front-end, or it's the back-end. Also, front-end development involves the visual aspect of the application, along with user interaction and much. The back-end development consists of the server-side of the web application.
Who is best for the business?
Basically, this opinion is quite divided when it comes down to choosing among the two of them. Many often think that versatility is the key. However, this is a misconception. Here we eliminate the confusion for the businesses and provide more clarity. Hence, let's discuss the skills, strengths as well as weaknesses, and much more of them.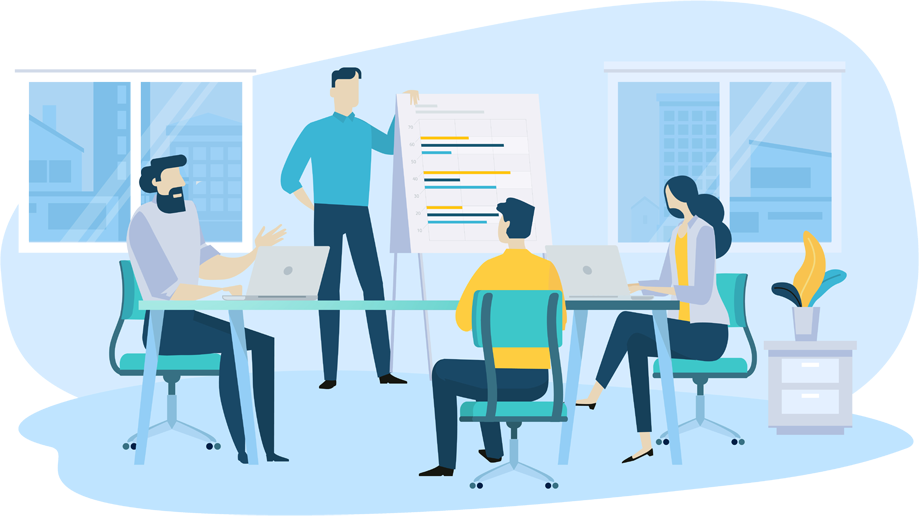 Full Stack Developers
Skillsets
A full-stack developer knows different technologies along with various languages. Right from the front-end to back-end development along with markup languages such as HTML, CSS to different databases such as Firebase, MySQL, etc. along with software testing, the full stack developer has a broad skillset. They are usually paid much higher than a specialized developer. These developers are quite high in demand.
Pros 
Faster Issue Identification 
These developers can easily find and identify as well as fix the issues with a particular product as they are familiar with all of the software development stages. They can easily cut down different time-consuming activities and easily find the problems quickly.
Fast Learners
These developers are essentially fast learners and can easily grasp new concepts. They can easily be trained in different innovative and new concepts.
Economical
These developers can easily replace a couple of specialized developers. A business can easily have a small, potent team rather than a much larger team. It means a lower workforce and more savings to the business and full stack development company.
Reduction in Development Time
These developers can switch between tasks as well as from the client to the server-side easily. It eliminates the inherent confusion between both of the ides. Full stack development is much more independent in comparison to specialized developers. Hence, the overall development time gets highly reduced.
Reduction in Number of Discussions/Meetings
Discussions and meetings among the teams get highly reduced when full-stack developers are actually involved. It means more time is spent on development.

Cons
Lack of Knowledge of Recent Technologies and Trends
Essentially, working a wide range of different fields means that these developers don't have enough time to keep up with recent technologies and trends. In case you wish to incorporate the latest feature in your application, it might be tough for a full stack developer to implement it easily.
Project Tracking Difficulty
These developers often work on a huge volume of a project rather than breaking it into different smaller tasks. It makes it quite difficult to easily track and even identify the project completion.
Below-Average Service
A full stack developer can easily be a jack of all trades while being master of none. In case there is any particular situation that needs expert advice or attention, they might not perform quite well. Also, a lack of in-depth knowledge and understanding of the present subject can easily cause some hindrance, which leads to below-average service.
Attrition
These developers can easily have high attrition rates. Due to the knowledge of different skills, they are in huge demand in the market.
Low Availability
Basically, finding a full stack developer can be quite tough. In case you are looking to expand the team of full stack developers, it can end up in disappointment. You might also feel that it is much better to have actually relied on a team of experienced, dedicated developers.
Custom software development services should always be careful about the dependency on a few full stack developers. In case a full stack developer with quite a high dependency quits the respective company, it can certainly impact the entire project flow.
Read the blog- What are the things to know before hiring a full stack developer?
Specialized Developer
Skillset
These developers are essentially experts in a specific field. They may have attained in-depth knowledge as well as troubleshooting abilities from their years of experience. Essentially, they are the go-to resources for a specific area, right from design as well as databases to the architecture. These developers can easily make a strong team and can readily complete the work on time.
Pros
Better Quality Work
As these developers are experts in the respective technology, one can expect better quality work from them. Generally, their output is superior in comparison to one from full stack developers.
Expertise in Recent Technologies and Trends
As these developers are focused on a particular specialized area, they can easily keep themselves readily updated with the recent technologies and trend that improves the overall quality of the product.
Seamless Allocation of Responsibilities
In the case of these developers, the allocation of responsibilities and work is quite easy. The work can easily be divided into different tasks and even allocated to these developers.
Easier to Hire
When it comes down to hiring, specialized developers are much easier to hire in comparison to full stack developers. Owing to the wide range of present talent pool available in the market, the development company can easily analyze and determine the particularly best resource for itself.
Cons 
Massive Investment
In comparison to full stack developer, having the specific developers for different areas often costs higher. Also, considering that a full stack developer can easily replace more than a couple of specialized developers, the overall investment is quite higher for the development company.
Greater Dependency
In the case of a project, a specialized developer has a much greater dependency on the other developer. In a few cases, a developer can't even go ahead with his own task unless the other one has duly completed his.
Lack of Coordination
Essentially, coordination has to be ensured between different teams that are involved in the current project. Understanding the different teams is quite important. In order to facilitate coordination, discussions, and meetings have to be duly scheduled.
Read the blog- What is a Technology Stack and How to Choose Right One for Your Project
Full Stack Developer- When to Choose?
Relatively Small Projects
In case the project size is small to medium, then it is quite preferable to hire full stack developers. These developers can cover a range of different technologies and even switch between various tasks and easily meet their expectations.
Lower Complexity Projects
These developers can easily handle different lower complexity projects. But complex projects need in-depth knowledge that a full stack developer might not have.
Small Budget
These developers are highly economical in comparison to specialized developers. In the case of a small budget, hiring full stack developers is always better.
Time Constraints
In case you wish to complete the project within quite a short timeframe, then hiring these developers is recommended. Essentially, they can use their own expertise in different areas and complete the project by switching between the tasks in a short timeframe.

Specialized Developer- When to Choose
Big Projects
Long-term and large projects need a team of specialized developers. Also, the project can easily be divided into smaller tasks and can duly be completed in quite an organized manner.
More Complex Projects
Highly complex projects need in-depth knowledge as well as expertise. These developers can leverage their own experience as well as expertise to handle different complicated projects.
Quality of Project
Best results warrant in-depth knowledge and expertise. In case you are searching for higher quality output, then opt for a specialized developer.
Conclusion
Even though expertise is much admired and appreciated, a skill full person who can easily handle different tasks, fix the various issues, and bring about the project to much quicker completion is considered highly regarded. Whether hiring a full stack developer or even a specialized developer, it is based on the requirements as well as expectations. One can easily analyze the project type as well as the expected outcome and then make a decision that brings better results for the web development services.