We no longer live in a time when jobs posting was seen in a newspaper or at post office boards. In this age of technology, we have a job portal website. These are quite a few of them actually like Glassdoor, Monster, Indeed, LinkedIn, among others. And they are quite good at what they do. Some supporting stats are:
Indeed have more than 100 million Job Resumes
Every Second an average of 9.8 jobs are added
75% of people change their job using LinkedIn
Google has 300 million job searches per month, which amounts to 30% of total traffic
Every second there are an average of 40,000 job inquiries
The job market is one of the largest industries. It is one of the universal truths that everyone needs money and for the money, you need a job or an income, you get the gist of it. But how do you create such a platform for yourself?
How To Create A Job Portal Website Like Indeed, Monster, and Glassdoor?
While there are a lot of job portal websites, this market still has a lot of opportunities. And as one might assume, a lot of businesses and start-ups want to get into this business. However, not everyone knows how to. That is why in this blog, we shall be discussing everything related to this. With this being said, let's start with the definition of a job portal website:
What is A Job Portal Website?
Job Portal Website or a job search engine refers to a platform that concerns job listing and application. In other words, on this website, employers can list their available jobs and as one might assume, job seekers can explore these listings and apply through their online resume.

In addition to listing and applying, this portal also allows both sides to check the status of the applications and jobs. These platforms are essentially free to use and offer many more amazing features. This includes Advance job search, resume creator, and application status tracking, among others.
Now, this concept isn't alien to us, as we have seen these portals have become quite common today. So, what are some common different types of job portals? Let's discuss this in the next section:
Type of Job Websites
There are different forms of job portal website development, as a response to varying market demand and opportunities. Now, if you want to build your job searching website, you should know the options. In this section, we shall be discussing the very same thing.
1. Job Boards
The job board is one of the most popular types of job search portals. In addition to being widely used, it is also the simplest one of the bunch. This website works as a virtual counterpart of a physical notice board. Thus, both Seekers and employers can place their ads on the "board".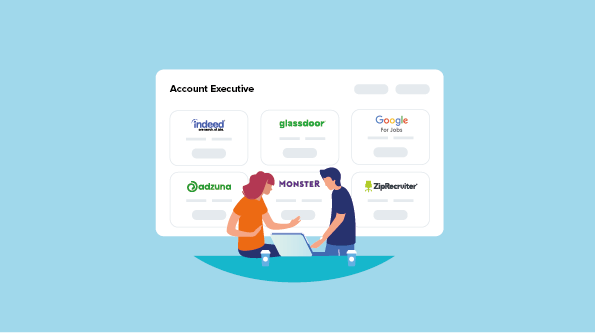 This website also allows effective communication between both sides, making job board development so popular.
2. Aggregator Sites
The aggregator is a rather oddball in this list. These kinds of platforms collect advertisements for one specific job or a niche. On the flip side, they can also collect applications from various employees. After this information is aggregated, it is then shown to either side of the table.
Usually, the information collected is done by an Algorithm. However, these types of websites are more complex than their previous ones. Nevertheless, this is one of the fine examples of job search app development.
3. Concierge Service
As the name suggests, these sites don't deal with the application part but rather help seekers improve their profiles. These platforms are known for filling out resumes, helping improve the application, helping apply, improving the LinkedIn profile, etc.
Not only in the job market, this type or model of job portal website is also quite popular in the educational industry, as it helps graduating students get ready for their upcoming interviews.
4. Career Portals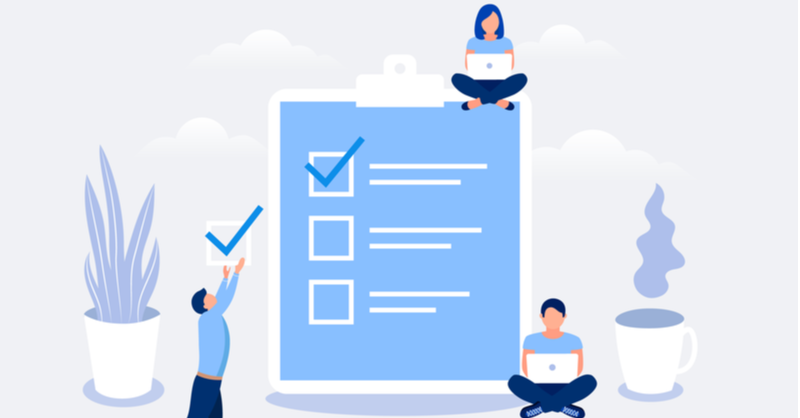 Careers portals are basic information and training-related sites. So, they have a lot of useful information that can be used by job seekers to learn and improve their profiles. Here they can find loads of articles, courses, training programs, video lectures, and whatnot. Moreover, these platforms also provide relevant news for new job openings.
5. Professional Social Network
This model of job portal website is yet again one of the most popular ones. These can also be termed as online communities that are concerned with the business. Now, you can take it as social media for business. This not only allows sharing and listing of jobs but also other common social network features like media sharing, network building while maintaining a professional profile.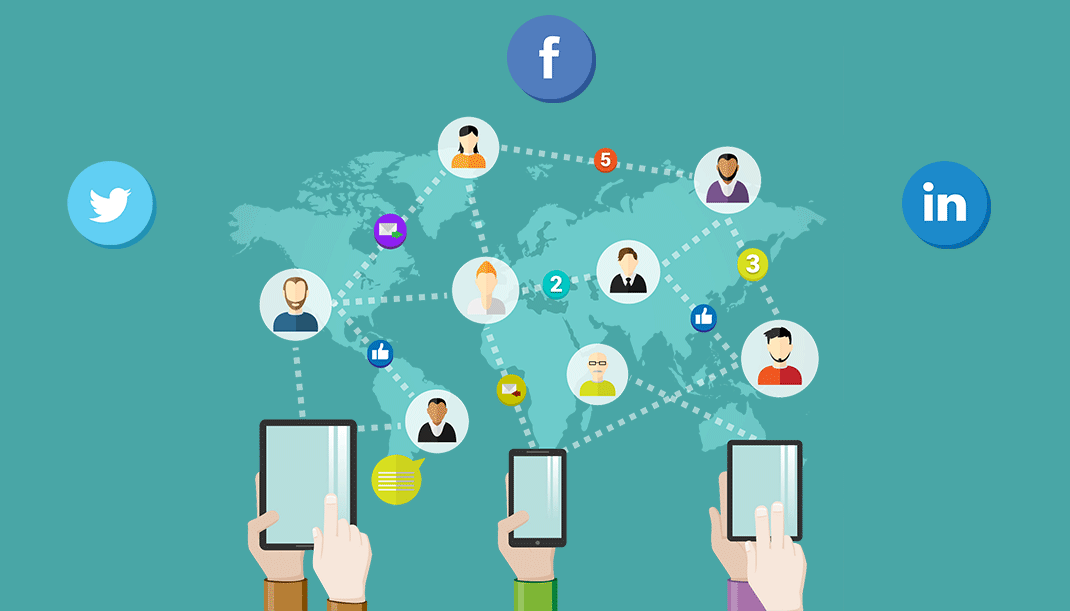 If you are looking for the same, you first need to find good social networking app development solutions.
Examples of Some Famous Job Portal Website
In addition to different types of job portal websites, it is also important to learn about some famous examples of the same. We shall be doing just that in this section of the blog. So, some popular job portal websites of a different kind are, as mentioned below:
1. Indeed
Indeed is one of the most popular jobs search engines. In fact, in terms of the number of job listings, this platform reigns as the number 1. If you want to build a job portal of your own, it serves as a good example of top-class job search app development.
2. Monster
Monster.com is one of the old players of the job portal industry. It has been here for a long time and dominated the market for much of that duration. It is often known as the Best Employment website across the globe.

3. Glassdoor
While Glassdoor is a little different from the others on this list, it is one of the most popular ones. But its popularity isn't based on its ability to find and apply for jobs. Rather Glassdoor is known for providing valuable insight on companies and employers. This is yet another one of the popular options when it comes to job portal app development.
4. LinkedIn
LinkedIn is an example of peak Social networking mobile app development. In addition to being a job search website and mobile app, it also doubles as a social yet professional networking platform. Here, you can grow your social network and get more and more job opportunities. LinkedIn is best in its niche.
5. Zip Recruiter
Zip recruiter is a good example of a job search engine. However, unlike others on this list, this platform is super specific to the local areas.
Essential Features of Job Portal Website
Features are an essential part of any software, application, or website. And when we are talking about online job portals, it becomes even more relevant. Now, if you want to make your website attractive, you need to add unique functionality and features. This is something that you need to do to be successful.
But before we get into that, one thing that you should know is that it can be divided into two parts. These are the job seeker side and employer side. Here, you need to add a feature that is relevant to operations on both ends. So, we shall be looking at both of them separately.
1. Job Seeker Feature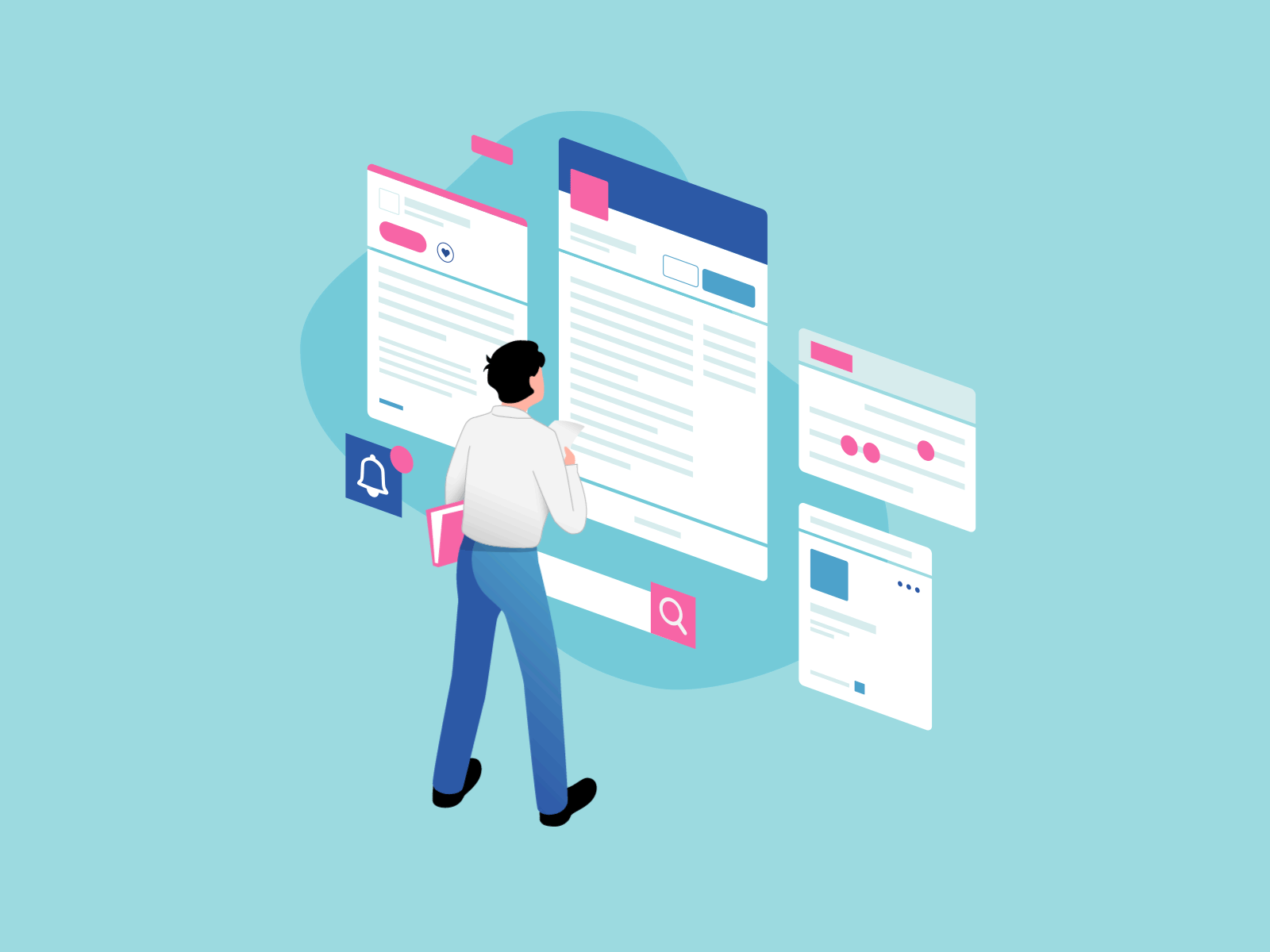 Let's start with the job seekers first. So, some of the basic features that you should ask your job portal development company to include are, as mentioned below:
User registration & Sign In
Application Status Alert
Advanced Job Search
In-app chatting feature
Bookmarking jobs
Calling or contacting the employers
Building and maintaining an online resume
Document management
Profile Management
2. Employer Features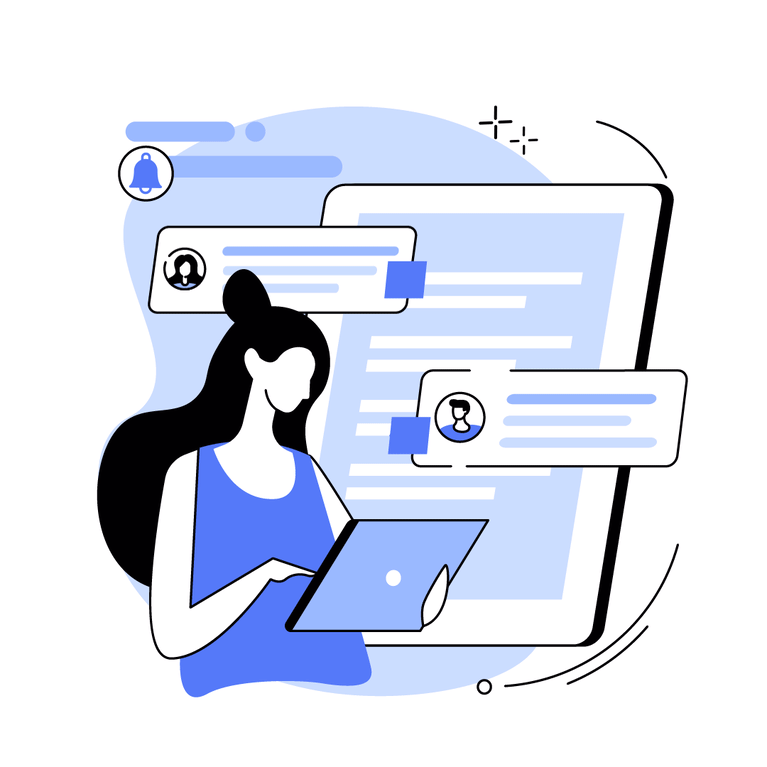 Now, some features will be common for both parties, but some of the main features that should be part of job portal website development are, as mentioned below:
Profile creating and sign in
Creating job vacancy post
Applicant & job seeker Search
In-app conversation feature
Apart from these, here you can also integrate chatbot Development or custom functionality, but that is all up to you.
How Does Job Portal Website Make Money?
Everything is fine and well, but what about the money? After all, the primary goal of hiring a website development firm and creating a job portal is making money.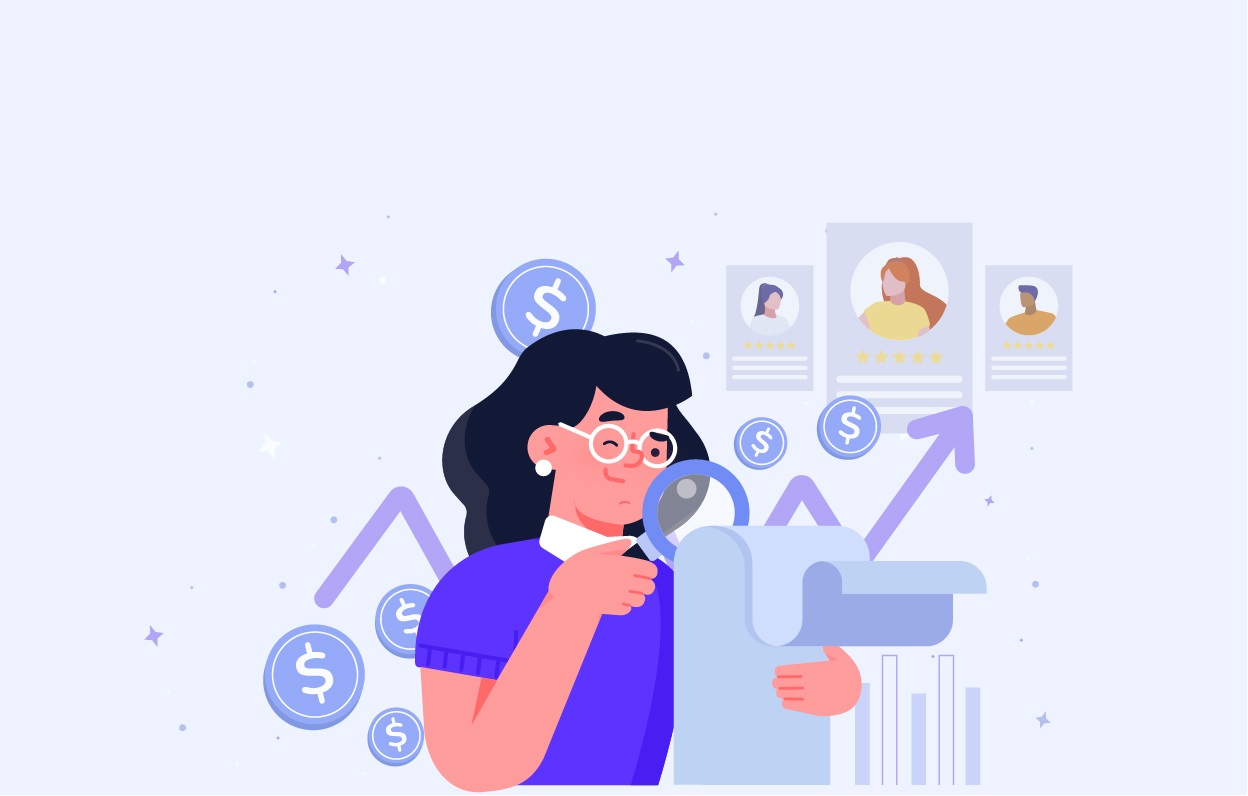 You would be surprised to know; even free websites make a lot of money. But the question is how do they do it, and if you develop a similar job portal website, how will you do it? Well, you don't need to worry about that, this shall be discussed below:
1. Subscription Plans
Subscriptions plans are one of the common ways to earn money from websites like these. By buying one of these plans companies can post offers and access the premium profiles. And vice-versa for the job seeker side. A common example of this is LinkedIn.
2. Paid Job Posting
Again, offering paid job posting is one of the most ways to earn money from a job portal website. While there are websites that offer free job posting, there are others that charge quite a fee for that. This includes the likes of Glassdoor, which charges a hefty fee for posting a job. Again, this depends on the model and the choice of the business.
3. Premium offering
Freemium is one of the common business models in Laravel website development services. This is because it provides the basic version of the job portal for free, but if they want to access the "premium" services, they have to buy the premium package.  Again, one of the most common examples of this is LinkedIn.
4. Sponsored Post
Sponsored posts have more chances of being seen by potential job seekers and thus, employers are more likely to find the right match for their vacancy. This is the reason why most of the job portals charge extra for sponsored posts, making it one of the ways to earn money here.
5. Career Services Fees
Lastly, the websites working on the career portal model can charge their users a "career service fee". This is means in exchange for helping them with their profile, LinkedIn account, resume, you will charge them a little fee. This is another good way of earning money through a job portal.
So, these were five different ways of making money from a job portal website. Keep this in mind when you hire web developers, as this is something that is built into the website.

Job Portal Website Development Process
Speaking of creating a job portal website, how does that go down? While this isn't something that concerns the client strictly, it is still a good-to-know thing. All the top website development services are transparent and let you know what is going on. However, knowing it yourself is always better in any case.
With that being said, let's see what the development process is.
1. Select a Niche
Whether you choose CodeIgniter web development services or some other kind of service for job portal development, the first thing you have to do remains the same. And that is selecting the niche. While Job portal development itself is a niche, there are many different ones inside it.
For instance, you can focus on one particular industry or all of them at once. Anyhow, this is the first step.
2. Choose A Business Model
Remember the business models we discussed above? Even if you don't, here is a quick recap:
Professional Social Network
Career Portals
Concierge service
Aggregator sites
Now, you have to choose one of these models.
How Much Does It Cost To Develop A Job Portal App Like Dice?
3. Select a Development Approach
When it comes to job portal development, there are a few different approaches you can take. These are, as mentioned below:
Ready-to-go solutions are job portal websites that are already prepared and ready to launch. All you need to do is pay for the product and then launch it under your name. this is again quite popular but highly restrictive.
If you are a fan of cloud-based services, it's time to hire a SaaS development company. SaaS-based job portals are quite popular and effective at the same time. Many of the top job search engines across the globe are based on this approach of development.
Custom Web Portal Development
Custom web portal development is the best when it comes to delivering tailor-made solutions. Through this mode of development, you can get a web portal that is built as per your needs and liking. This is the most popular approach and also the most successful at the same time.
4. Decide A Technical Stack
There are different technical stacks but you should choose the one that best fits your needs. MEAN stack development solutions are one of the most famous as of today.
5. UI/UX Design
Know it's time to finalize the UI/UX design. This component of the website is quite important. For this drives the whole look and feel of the website, which in turn affects the user engagement and user experience of the same.
6. Development
One of the major steps in custom software development is this one. Here, the job portal developers put all of their work in combing all the different components to give the product its final or let's say semi-final form.
7. Testing Process
After the development is done, it's time to test the website. Here, all the bugs, errors, and other mistakes are identified and necessary changes are made. (This is the final product)
8. Deployment
When everything is said and done, the website is deployed on the web. This is the last step of job portal development services. while other things come after it like marketing and maintenance they are much of a process than a step. All in all, this is all there is to the job portal development.

Job Portal Website Development Cost
How much does it cost to develop a Job portal website? Well, the cost depends on a lot of things. For instance, if you choose node.js web development it is going to be different, in contrast to getting a python web development service.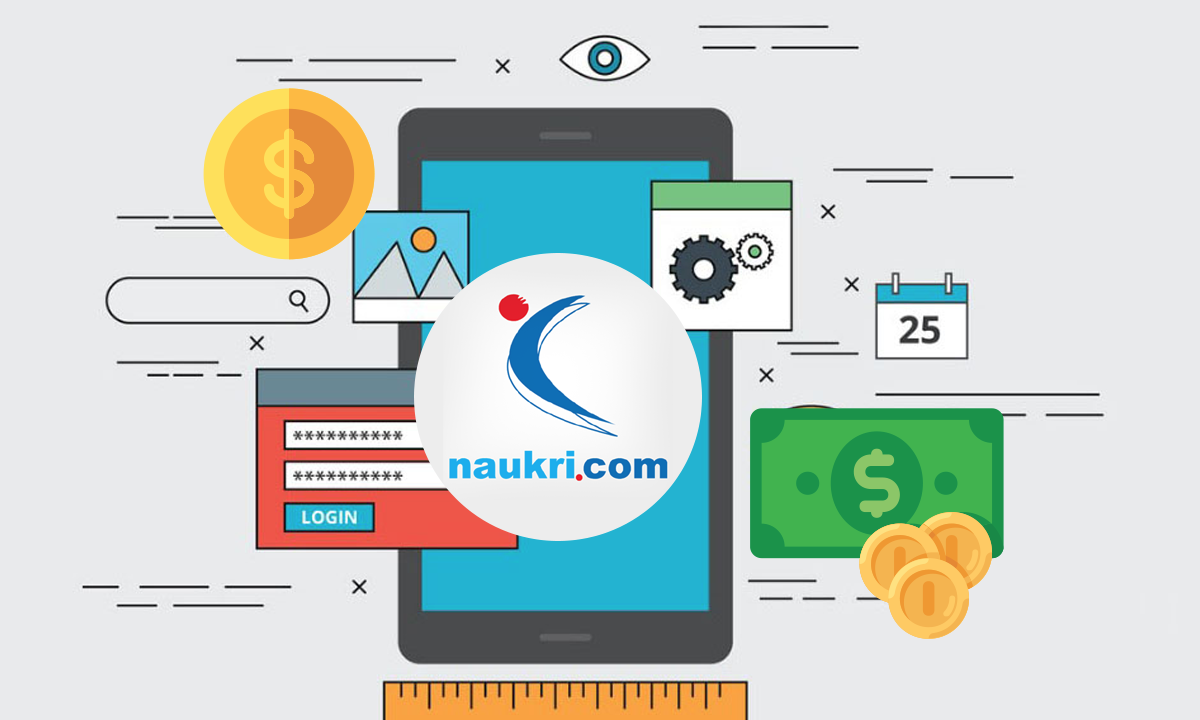 All in all, some of the major factors which affect the cost are, as mentioned below:
Location of the developer
Technical Stack
UI/UX
Size of the website
The complexity of the website
These are some of the factors. As far as the average cost of developing a job portal website is concerned, it can range from $ 20,000 to $ 35,000.
Conclusion
There are many popular job portals that many of us use almost daily. However, developing a job portal website of your own is a whole different story. There is a lot that goes behind it and you need to take care of various things. This blog shall give you a good enough idea of all that.
While you might have ample knowledge on the topic, it is recommended that you consult a website development company for creating a job portal website. As they can guide you better as per your needs and requirements.