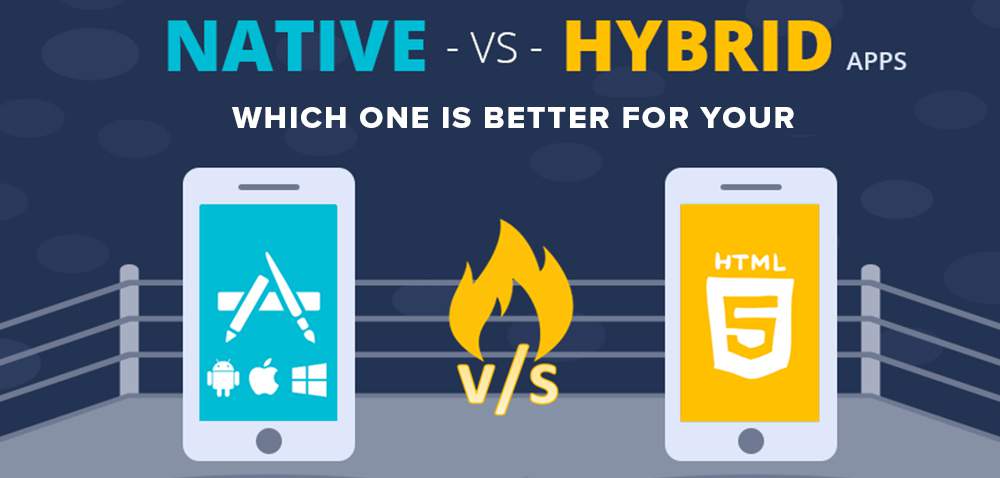 We all know that every business is based on unique business ideas, functionalities, and methodologies. In this digital world, a mobile app plays an important role to run a business successfully and increase the business sale and profit.
The primary selection process to decide the type of mobile app depends on:
Cost
Mobile app scope (App Features)
Targeted Audience
So, whenever you are going to develop an app, you need some market research about your app what actually customers are looking for. Then as per your market research, cost and features you can decide the app development type (hybrid, native).
Native Mobile Apps:
Native mobile apps are developed for separate platforms, for example, an iOS and Android app will be coded separately using Native technology. A native Android app developed in Java, while the iOS app is coded in Objective-C, Swift. It performs faster as well as is said to be more expensive as compared to hybrid applications. Some native apps can be accessed without any help of internet.
Hybrid Mobile Apps:
In a hybrid app, we just have to code single application and make it compatible with the platform it needs to be published on such as iOS and Android. Hybrid apps are more comparatively cost-effective than native ones due to the fact of just half development efforts needed for Hybrid app development.
The hybrid mobile app can be developed in PhoneGap, Cordova, Ionic, Xamarin etc.
Develop a Hybrid or Native Mobile App at the Best Mobile App Development Company
Once you decide to develop a native or hybrid mobile app based on your esteemed features and pocket, then you should hire the best mobile app development company for your app development.
Dev Technosys Pvt. Ltd. is one of the best mobile app development companies in India that works on both native and hybrid mobile apps. Hire the experienced app developers today and discuss your requirements with them today.