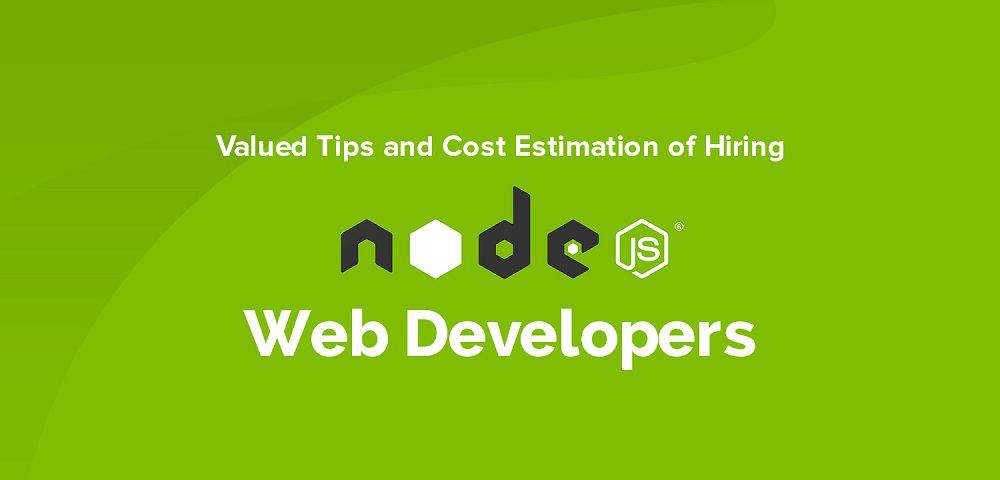 According to Stack Overflow 2018 developer survey, 70% of developers use JavaScript as their top developing language followed by 50% of developers switching to Node.JS for their backend development.
Node JS is a commonly recognized JavaScript based open-source environment which is used widely by developers to build web applications for various browsers. It has an amazing set of APIs used for developing high-end backend support in web applications and its fine package manager allowing you to speed up your whole Node JS application development. Node JS has proven effective for developing amazing real-time applications, single page applications, web pages, web dashboards etc. it is widely used in apps that have integrations for IoT products or chats and messaging features.
Being relatively new technology, developing high functionality web and mobile applications is still hard to achieve, with large community support and available modules most of the developers claim to be experienced while contributing merely in copy-pasting the codes. Thus, here are some of the tips and tactics to hire node JS developer or node JS development company.
Tactics & mistakes to avoid
Here are some tips and mistakes to avoid while looking for leveraging node JS development services:
Creating a job description: Be clear in describing the duties and responsibilities of a developer and mention the skills and experience you require to build you a node.JS application. A good job description must include company info, job description, task, and qualifications.
Preparing interview questions: The best way is to filter out candidates and conduct technical interviews and as work-related questions to differentiate them on the bases of their problem-solving skills, their communication, challenge solving ways and much more. Not only their expertise in Node.JS is needed but you should compare them on basis of various development prospects.
Searching in the right places: Other than Node.JS community you should search other services to land high-end Node JS development services at GitHub, Stack Exchange, and Stack Overflow other freelancing portals etc.
Knowing best practices and common mistakes in Node.js: Complete your research, node js application development is nothing like the development of app on other technologies. Node.JS requires high-end strategic thinking of a developer, it completely new especially since it is time when JavaScript is being used on backend development. You should talk to your node JS developer about the common problems that arrive in development, the block the event loop, supervisor programs and much more.
Something from an expert's note: As an expert node JS development company, we would recommend you look for companies with some years of experience, their previous work experience, their experience in rendering security into the project etc.
Questions to Hire a Node JS Developer
What should be your interaction with your developer? How should you start searching and once you have found out what should be the points that you should put in front of your developer to get a seamless communication? Working on JavaScript is, all the same, its environment is almost same, except for Node.JS. Working on Node.JS is quite difficult and is the reason why it has been continuously under critical assessment whether it should be or not be used for backend development. Thus, before you hire node js developer you may want to ask these questions.
How Node works and what is I/O?
What is event-driven programming?
What's Node good for? (good to hear – web apps, network apps, distributed systems)
Can you tell the difference between Node and Ajax?
What does term "non-blocking" mean?
What is a callback?
Describe an event loop?
What are the types of API functions in Node?
How to create an HTTP server in Node?
How to monitor files for modifications?
The Cost to Hire Node JS Developers
How much does it cost to hire node JS developer, can be evaluated on the basis of their skills and where you are finding them. Web and Mobile App development in certain countries can be quite costlier than other countries.
While looking forward to hiring the Node.JS developer in the US it can cost you from $78K to $116K per year which can even go up to $200K depending on a developer's skill set. While on an average a good Node JS application development can cost you about $91K to $131K in America.
If you are looking for getting development in the UK, it can cost you about $84K US dollar and in Germany, it is 40,000 euros or $50K. The same will cost you $80K to $100K in Australia