Developing a mobile app has become one of the most sought-after business propositions currently. Most of the mobile app development services are working on their own mobile apps, especially in the field of on-demand app development, considering the success of various apps like Uber, Airbnb, etc. along with different other avenues.
But the question that you should ask before you venture into this field is why you wish to develop a mobile app. Do you actually want to get on the bandwagon of other business owners and entrepreneurs, or did you come across a particular problem that you think you can easily resolve?
Essentially, the answers to these questions will certainly determine whether your app will actually be successful or not.
However, if you have decided to proceed to develop your own mobile app, then here is a guide for you to develop your own successful app. Let's look at this stepwise guide in detail.
Define the Problem or Get an Idea
Validation or Identification of Requirement
Flow and Features
Scrap Non-Essential Features
Make Design a Priority
Hiring a Mobile App Development Company
Creating Developer Accounts
Analytics Integration
Collect Feedback and Enhance
Updates
Step 1: Define the Problem or Get an Idea
In case you have already defined the problem or obtained an app idea, then you can easily move to the next step. In case you haven't, then read further.
If you wish to develop an app without having an app idea, then it is surely a disastrous decision. Before you actually start, you need to know the problem which you need to solve. And the problems are everywhere.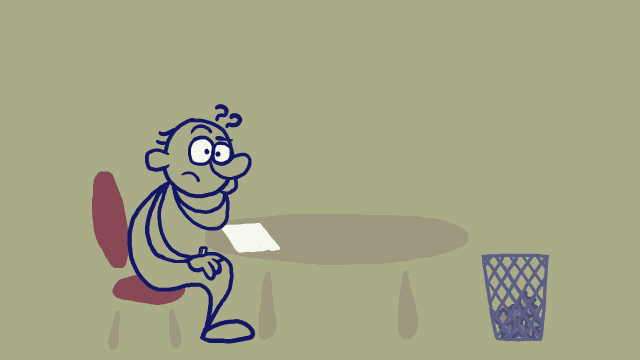 Most successful entrepreneurs solve problems in such a way that we could never have imagined. Whenever you look around, each product, as well as service that you are utilizing, was all created to solve a particular problem. In case you wish to go from one place to another, you needed a car. If you required a place to stay, you needed a hotel.
Hence, look for problems in your own daily life and make a list of each and every one of them. Once you have created a detailed and exhaustive list, then you can start thinking about how you can easily resolve any one of them or more and shortlist them, which makes the most sense to you.
Step 2. Validation or Identification of Requirement
When it comes to obtaining proof of existing demand for your app, validation is a must. You can easily validate your own app idea by utilizing the Keyword Planner tool of Google in order to search and look for the total number of interested people actually looking for what you are trying to do.
Also, you can easily create your own landing page that extensively highlights your entire app idea and then seeks user interest via email signup.
Step 3: Flow and Features
Through validation of the app idea, you obtain the result that you have got something that people actually wish to use. Hence, it is time to detail your product onto a detailed document or if you can go for a wireframing tool.
Whenever you are putting your idea down on paper, you need to remember to be as much detailed as possible. You should include the flow of how the actual user will be navigating the app, along with the different features that will be included. It will assist the mobile app developer for hire to understand your overall expectations of yours clearly.
Step 4: Scrap Non-Essential Features
Once you have prepared the document detailing the flow and features, start to closely look at the features which can be removed. These are the non-essential features that do not offer core value to the app idea.
Do not ever build features in the initial version of the app, which is essentially what we call, "nice to have" features. They can always be added later as a part of an update. Essentially, this will assist you in keeping the initial cost of development down and reduce the time to market.
Step 5: Make Design a Priority
A lot of entrepreneurs often go for basic design and focus on merely developing an app which is wrong on principle. Design isn't just about how exactly your app actually looks like but how your user will experience it.
Hence, go for a mobile app development company London that puts design, which includes graphics and user experience, first.
Step 6: Hire Mobile App Development Company
You should look for a development company that has great experience in mobile application development, exquisite design talent, and an expert development team.

While hiring such a company, check its credibility, and the apps it has created. In case you have really liked any app from its portfolio, there is a major chance that it is the right one for your own app.
Step 7: Creating Developer Accounts
After the development of your app, you need to register for a developer account on different app stores in order to be able to sell your own app through these platforms.
Also, you have the available option of registering either as an individual or as a firm or company, in case you have already formed one.
Step 8: Analytics Integration
Through Analytics, you can easily track user engagement, downloads, and retention for your app. There are numerous tools that are essentially available for free as well as paid, which you can use for this purpose.
Step 9: Collect Feedback and Enhance
After your app goes live on the different app stores, you need to set the usage and behavior of the customers to provide you with insight into how to actually improve as well as enhance your app. Focus on user feedback and make regular enhancements.
Step 10: Updates
Since you have built the initial version with limited versions, it is time to evaluate and finally introduce the remaining features which were left out. In this case, feedback and analytics play a key role in deciding which features are relevant.
Conclusion
All the above-mentioned steps do not guarantee you a successful mobile app but rather act as a guideline to build one in the most effective manner.
Once you are ready, to begin with, the development part, you must also know that developing the mobile app is the easiest part. The toughest part is getting the customers.