On-demand technology has highly changed the way we interact with different platforms or across various different network connections globally.
Imagine the time when it was extremely hard for the people to just call or text. The on demand app development has facilitated the whole dynamic that one could possibly imagine at their fingertips.
Right from ordering food online, getting the laundry done, booking a cab, finding a job, getting any appointment, doing chores, and everything else is available with on-demand applications.
The increase in smartphones has penetrated today's world where a number of business platforms or enterprises are considering On demand solutions as their core functionality.
Providing real-world solutions on-demand application development has solved almost every problem for the average internet user. On-demand taxi service, food services, purchasing options, and so on, have supported the cause more.
These services are also relevant to the prevailing industries at present and it is to no mention that the industry is full of countless applications offering their services.
Some platforms are even forced to adopt on demand technology in the mainstream of the business. In the year 2017 around 55 percent of the global web traffic was generated from mobile users which significantly rose to 72 percent.
It is even predicted that by the year 2024 the statistics might cross 80 percent. At present and the average user spends around 3-4 hours browsing through their mobile devices on a daily basis and around 2-3 on their laptop or computer.
This increase in mobile usage has made it a central region for businesses. This cutthroat competition has also significantly increased on demand app development cost across the world. In this article, we will dive deeper and learn about on-demand technology.
What does on demand app development mean?
Sometimes people just follow a preconceived notion stating that on demand technology only involves creating the software that can just function on mobile platforms.
It is important to understand that any on demand app development strategy cannot just begin or end along with developing its code rather it involves a vigorous process of front end designing, requirement analysis, eventual deployment, frequent usability testing and so on.
Hence in order to have a successful on demand application, it is essential to invest plenty of time and resources into it. These applications represent a platform for the uses which are also said to knot user-generated requirements all in one place. This basically means that this solution can be easily deployed for any business forums.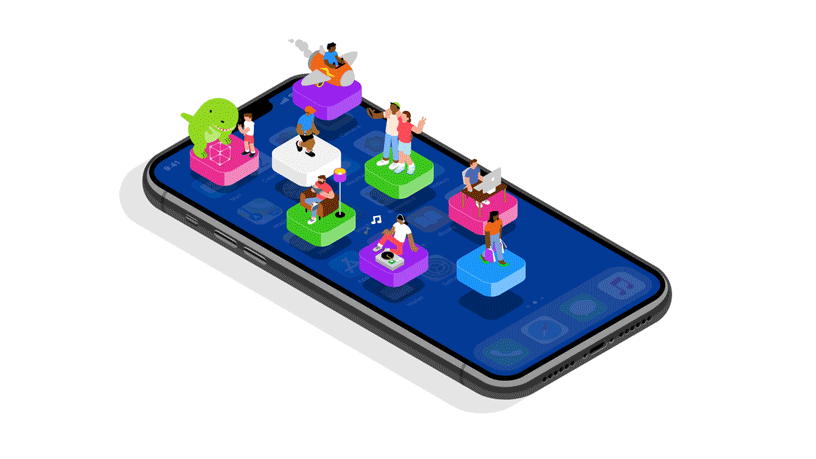 This application platform performs the job as an anchor to connect potential buyers and sellers at a place. This also means that whenever the user requires any particular service then they can easily find it by reading to the service providers.
Whenever such an event will occur on only multiplication then these applications will charge a minimal amount in order to execute the process. Well in the big picture these applications highly defer from the categorization of buyers and sellers.
Basically there are 3 different types of on-demand applications for the end-users those are:
1. Business to customers or B2C
This category represents the services that are provided by the enterprises to individuals. The example of this type of applications includes UberEats, Netflix and so on.
2. Business to business or B2B
In this category business platforms can connect with different agencies for organizations in order to get maximum profits. These applications include services like banking, finance, transportation and so on. Some of its examples include Catalant, Cargomatic.
3. Customer to customer or C2C
These on demand services connect the individual that can provide services to other users.
User-friendly prospects of On Demand App Development
This process provides the solutions having the potential to improvise overall traffic flow & by reducing the costs it makes the mobility solutions even better.
A wide range of analytical tools can be rendered in it to get valuable insights considering business growth. It is also provided with the features of managing and monitoring through which you can easily control the business. By delivering the matchless facilities to the users they provide a faster means by innovating the process.
On demand applications have created a buzz all around and it has made the lifestyle of a common man extremely simplest and easy by providing maximum flexibility and services.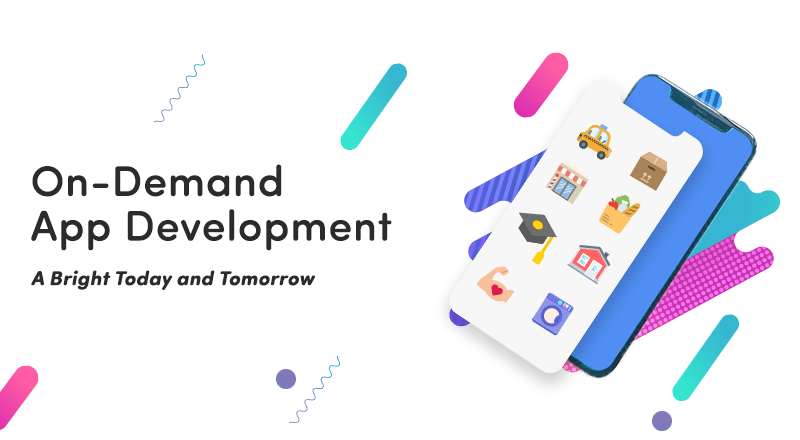 As on demand services offer convenience and quicker gratification to the users, this is a reason for which it is highly preferred today.
This type of solution requires some feature-rich applications having the potential to get various technical aspects along with their implementation process.
With the latest upgrade in on demand application software, there have been indefinite opportunities for the business and its associated customers to hold the services whenever they require.
The ruling models of on demand fields are taxi services, food applications, shopping online, beauty services and so on. The exemption of these applications has successfully shaped the business standards after meeting the user requirements in a scalable, practical and convenient manner.
On demand solutions and app development in brief
Everyone at present is looking for on demand application services for their personalized experience over mobile devices. It is also seen that the overall idea of on-demand application services has offered a white range of services to the users.
In general, there are two significant types of on demand applications that are found one is for customers and the other is for shoppers or merchants.
The applications only for the customers contain the interface that can help them easily browse through all the services or products and can easily order the required one.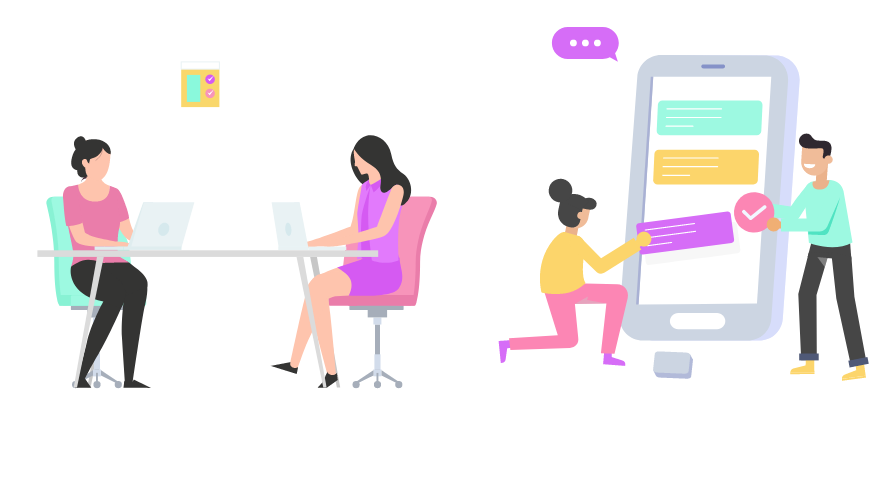 The other applications are for merchants who received instant notification regarding the order with their application. This is a basic workflow with you must definitely consider prior to the development of on demand applications.
But once the process gets initiated you have to tighten up the bolts of everything which is required to deliver a marvelous application.
Let us dive deeper into some of the incredible aspects which you must know prior to the development:
Minimum viable product
User registration
Take on geographies
Interactive interface
Minimum viable product
It is also known as MVP and before developing on demand applications it is always advised to create the MVP at first. As it offers a transparent and concise Idea regarding the scalability and viability of the application it helps the user to easily choose cost-efficient strategies and tools to get the project done in a suitable time frame.
It also assists with the best quality services and once the build-up process is inline you can definitely expand it along with the necessary features to make it even better.
An MVP that is well executed and created proficiently can help you save plenty of time as well as resources by providing invaluable experience and better insights with the corresponding services and products.
This is also said as the first step where everyone including the users, investors, competitors or distributors involved, hence in order creating the first impression this could be an incredible step.
User registration
It is obvious that the framework of an on demand application will have plenty of data of the users are merchants hence the safest way in order to protect it is to have a log in the facility.
It can be provided through approving the mobile numbers, social media accounts, internet connections, email id and so on. Any use prior to access to the website per create a profile in order to get customized experience over the application and it will provide you an opportunity to deal closely with such users.
You can also use other social plugins for some prominent social media networks. You can also consider multiple verification processes to get the login done properly.
Take on geographies
The core of the on demand application development platform is to deliver ultimate goods and services from any requested location. Hence it must be capable to display the localized search in order to provide personalized results to the user and the process for booking for ordering the services faster. There are various tools available through which you can easily find the geographic locations which suit the customer best.
Interactive interface
Nothing else could be better than a convenient and smooth communication and for every business platform to achieve ultimate success communication is considered as the key.
The successful on demand application platform must always have a direct communication system on messaging facility for instant exchange of information or queries with customers as well as merchants or service providers offering their services. Another field is user support or help which must be included in this interface.
How to make an incredible on demand application?
Once you have sorted most of the other things related to the application development now is the time to bring on demand app development company in the picture to start building up your process. Let us follow step by step how to make it happen.
Do authentic research
Pick up the best features
Technology stack
Time for the development team
Additional features
Do authentic research
It is one of the most common mistakes which investors usually make as they only give concern to the tech stack but not the idea. Well, the point is coding the app will just make sure that the application will run finely what are the implementation but you have to set priorities for customer research and their facilities as well. You can follow some of the tips given below to get better at it.
Learn about the online behavior, requirements, hobbies or other personalized interests of customers because the more you learn about them the more attractive your application can become in the future.
The market of on-demand applications is saturated and the only way to attract maximum customers is to offer them a natural solution. It is also obvious that no user is willing to download any application that comes with similar features
You do not have to please the users directly because until your application cannot fix your problems you won't be in their top list.
Pick up the best features
Even after trying so hard, if you are still confused with the success of your product or application or you just have to launch the application as soon as possible for the team then it is advised to choose MVP.
There are some of the features that you can skip in order to get the implementation faster. This includes registration, geo-location or tracking of the devices, payment modes, and frequent notifications.
Technology stack
The market of on-demand applications essentially required multiple technologies and platforms in abundance. Choosing any of the platforms to build your application plays a crucial role in order to deliver a better User experience.
Hence you can launch the application initially among your targeted audience while keeping close attention to their tech stack details. Basically you have to care about three major platforms which include:
Web platforms that only runs in a web browser
Native applications
The technology of cross-platform development
Time for the development team
Once everything is planned and executed you have to make some arrangements for its proper implementation and building up. If you are concerned with the pocket-friendly options in on-demand app development cost then you can simplify the process at various steps. You can either choose to build the project in the house or can also prefer, outsource development projects.
In-house teams are suitable for projects that require continuous support, organization, and maintenance. But the only trouble is there are extremely expensive solutions where you have to give cover to the taxes, insurance, vacations and so on.
Offshore development for outsourcing the development project is suitable for small or large projects because they are cost-effective and totally reliable.

Additional features
Before setting up your priorities with on-demand app development companies it is always better to list down the features you would like to see in your application.
In the same phase, you also have to define the number of parties or agencies involved in the build-up process where the business owner will have control of all the involved parties or admin panel. You also have to give consideration to some other features such as:
Customer application – In this feature attention to the registration or profile management options for the user, because most of the applications allow the authentication by signing up with their phone number, social media account or email address.
Geolocation – It refers to the live tracking of the delivery location and depending upon the application platform this can be implemented on Google APIs or core location frameworks as well.
Payment modes – This is one of the most significant features because on demand application services rely totally on the security of payment modes. The methods can be added in the application according to the user preferences or requirements including the geographies.
Feedback system and notification – This feature will enable the customers to easily evaluate their journey with your services in the form of their valuable ratings and reviews. With the help of notification options, you can also keep the users updated with your latest services and products. A most convenient form of this approach is the push notifications to get them lined with reminders or updates.
Customer support and help – Think for a while how good and application will be if it cannot solve the queries of its customers. By involving this function in your application you will easily be able to solve the problems of your users and can add more stars to the repetition of your platform.
Key aspects of on Demand App Development
The on-demand app development solution has easily conquered other segments as well. It initially starts as a well defined and unique strategy and once it reaches the platform it becomes the need of an hour. The whole development process gives consideration to the below-mentioned aspects without any interruption. 
In-app payments – As there are multiple payment options for the customers to pay from including the net banking, credit cards, debit cards or E-wallet. Users still give preference to the most secure and safest payment mode in order to match themselves with their security features.
Tracking delivery status – Once the order your product is being placed it becomes exciting to check for its status to get real-time updates. There must be features for the user where they can easily check for the estimated arrival of the product.
Scheduling the delivery of products – You can also give some options to the users where they can schedule their delivery of all products in a suitable time or date frame.
The bottom line
In order to create a reliable and successful on-demand application, it is extremely important to consider some of the essential features and basics before stepping your foot into the actual world of developing the application.
If you have no prior experience in the field then you can also consider hiring any on demand app development company that can meet all of your needs and requirements with ease.
In this brief guide, you might have a lot on how to create a good on demand application with cost-saving options. We have also thrown light on every important aspect associated with the on-demand application development technology.