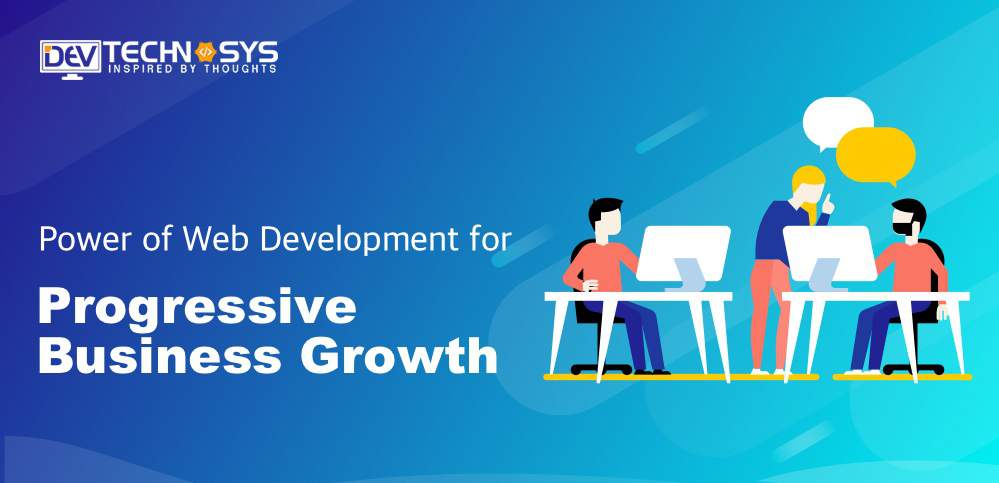 If you have a business and you don't have any website, then you are missing out on wonderful opportunities. In this current times, businesses and customers are on the internet for the different information. People visit websites to obtain information. And in the world of business, information is vital. You need to have a particular website for your customers to access information about your business. Hence, custom web development has become essential for any business.
Vital Aspects of Web Development for Progressive Growth of Business
Cost-effective: If you have advertised your business via different mediums such as radio, television, printed media, you must know that they are quite expensive. Investing in any type of advertising is quite necessary but it does take a lot of money. Having a particular website will make promotion of your business more cost-effective. There are a large number of offline advertising which is available on the internet for free, sometimes.
Advertisements: A website is essentially more environmental friendly especially in terms of marketing and advertising. There is a differnt unique ways to advertise your services or products through the internet. For instance, you can use Facebook ads, which is an advertising feature that is offered via Facebook. Another important one is termed as SEO. This is a great advantage of the business. There are various companies which are good SEO providers that can help in boosting the rank of your website in quicker fashion resulting in increased sales and higher revenues. A web and mobile development company with good capabilities of SEO can help your business in big way.
Satisfaction to Customers: A website is more convenient for the customers as well as the leads. It is essential to make it easier for the customers to buy from you. Most of them will likely visit your website instead of coming to your business's physical location and browsing through all the products. From the viewpoint of customers, it is better not to have to ask anything. They can just find any product on the online website of your business.
More number of customers: Most of the businesses do have local popularity but when it comes to reaching out to potential customers outside their coverage zone is tough. A website can essentially help in generating more customers. Not just the physical coverage of the business but also worldwide. The internet provides a global market. With the help of a website, the business become visible all over the world.
Accessibility of the Customers: There are certain times when you may have to turn away your customers because it is closing time. In case of a website, you don't have to close your doors. A website can easily be visited by any customer at any time. People will easily look at the website rather than going to your business shop because it is easily accessible. You need to make sure that you post right information about your different products and services.
Access to Information: If you have a website, you can easily track everything which is happening on it. You can also look for information which will allow you to know how many customers have visited your website or how many of them have messaged or even emailed you. You can also get access to complete progress of your website as well as view all of its pages. You can easily make any update anytime which makes it less expensive than marketing efforts like print media.
Building better relationship: Having a website helps a business to build better and improved relationships with the customers. You can easily send your messages instantly to all of your customers via email. Also, the customers can easily review all of your products online and also provide feedback for your business. It is always better to send your customer a good message. It is essential to build a better relationship with them. You can easily provide them with vital information about your business via emails or messages.
Higher Revenues Through Increased Sales: You must know that more visitors turn into more potential sales. This is how a website can help you. You can easily drive more customers to your website by constantly updating as well as promoting your contents for your website. The more information your website is, the greater is the possibility of increase of your sales.
Obtaining Credibility: A website provides you the opportunity in order to prove your credibility to your potential customers. You need to tell the customers why you deserve the trust through the website. This can lead to earning positive feedback of your products and services. Also, a website serves as a right place for the potential investor to know more about your business and what it can achieve in the future. There are various custom web development services which provide web development solution that can help you in obtaining this credibility