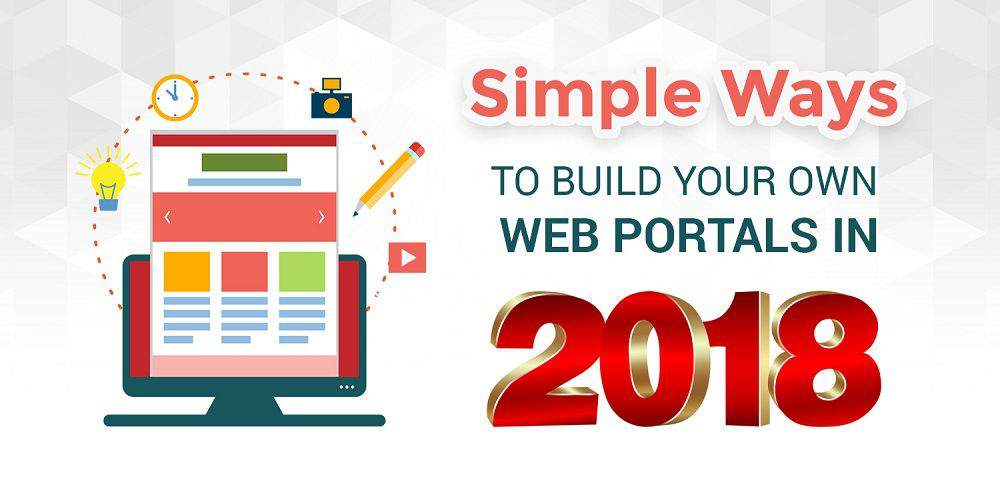 Web Portal Development has become a common practice by businesses these days, it is a website that serves information to your users or clients hosted on a web domain. It helps you in providing and offering your services and products much more efficiently to the users while providing the users a convenient and user-friendly platform to operate their buying or learning activities.
Web Portals are thus a proven way to attract and engage more and more audience on your business website while leveraging customers simple yet powerful functionalities. While you can always hire the web designer to design you a flawlessly functional web portal to lend high-end benefits for your business.
How Do Web Portals Help Boost Your Business?
One thing that plays deciding role in choosing from the wide plethora of web portal development services is your business approach and your need for development. Just like any other web development type, web portals come in different variants based on your development objectivity. Some of the most common examples are vertical, horizontal, knowledge, enterprise and market space web portal development.
These different types of web portal development have different functions and benefits. Take for example if your web portal needs are specified to a particular business domain you must choose vertical web portal development which is further bifurcated into two broad classes: Corporate Portal and Commerce Portal. Similarly, Knowledge Portals are to increase the access of employees to data and corporate information while Horizontal Portal helps you get web portal development of mega websites which provide information and services on the wide array of interest and help you target the entire internet community efficiently.
Other web portals such as Enterprise Portal and Market Space Web Portals are highly used by organizations to stage their products and services. They help you meet your B2B needs and B2C needs which help you in improving your business performance.
Ways to Develop Flawless Web Portals
To develop a good quality web portal you should follow the following flaw:
Close Assessment of needs - Closely inspect your needs and your goals, it will surely help you a lot while deciding to choose between various types of web portal development services. Also, your needs help you define your task much better to designers and developers. You can also hire web designers and developers to discuss briefly the various types of web portals to enhance your knowledge and enrich your understanding. Also, hiring web portal developers and designers provide you insight on your project requirements.
Generic Web Portal Features - There are always certain features which make every development different, thus there are also certain features that are common in ever web portal such as classified, photo gallery, real-time chat, company profile, contact options etc.
Align your business needs with your web portals - The surest shot way to succeed any kind of web development is aligning it with your business needs. While developing web portals according to your needs, you will be able to identify various ways to cater your needs. In simple words, you will pioneer features and strategies that allow you to take a strong forefront to your challenges.
Choosing technology - Another perk to hiring web designer is the great help you can cater in choosing a robust and highly functional technology for developing your web portals. It is one of the most challenging decisions that come in the primary stage of development, it can make or break your custom web development services completely. Most commonly used web portal development frameworks are Dolphin, UPortal, DotNet, Nuke and some others.
Implementation - Integrate your web portal with your website you can also hire a MySQL developer to do the job efficiently if you are not known with the process.
Maximum ROI - Profits are something which is most desired and a reason behind looking forward to development, thus you should always focus and create strategize that fulfill your goal of getting maximum returns out of your investments. Some tricks such as high-end user experience, seamless navigation, multiple utilities are some of the ways by which you can reduce your bounce rates phenomenally.
Quality is a must - Quality is something that cannot be compromised at any cost. According to trends, User Experience has been voted the most instrumental factor in winning the market. Thus, apart from looks, you must always keep in mind that the feel is highly important at last your customers will always return to you for your services and the feel you render on your web portals. Features such as personalization, data encryption, faster load time etc. will help you engage a wider audience onto your websites.