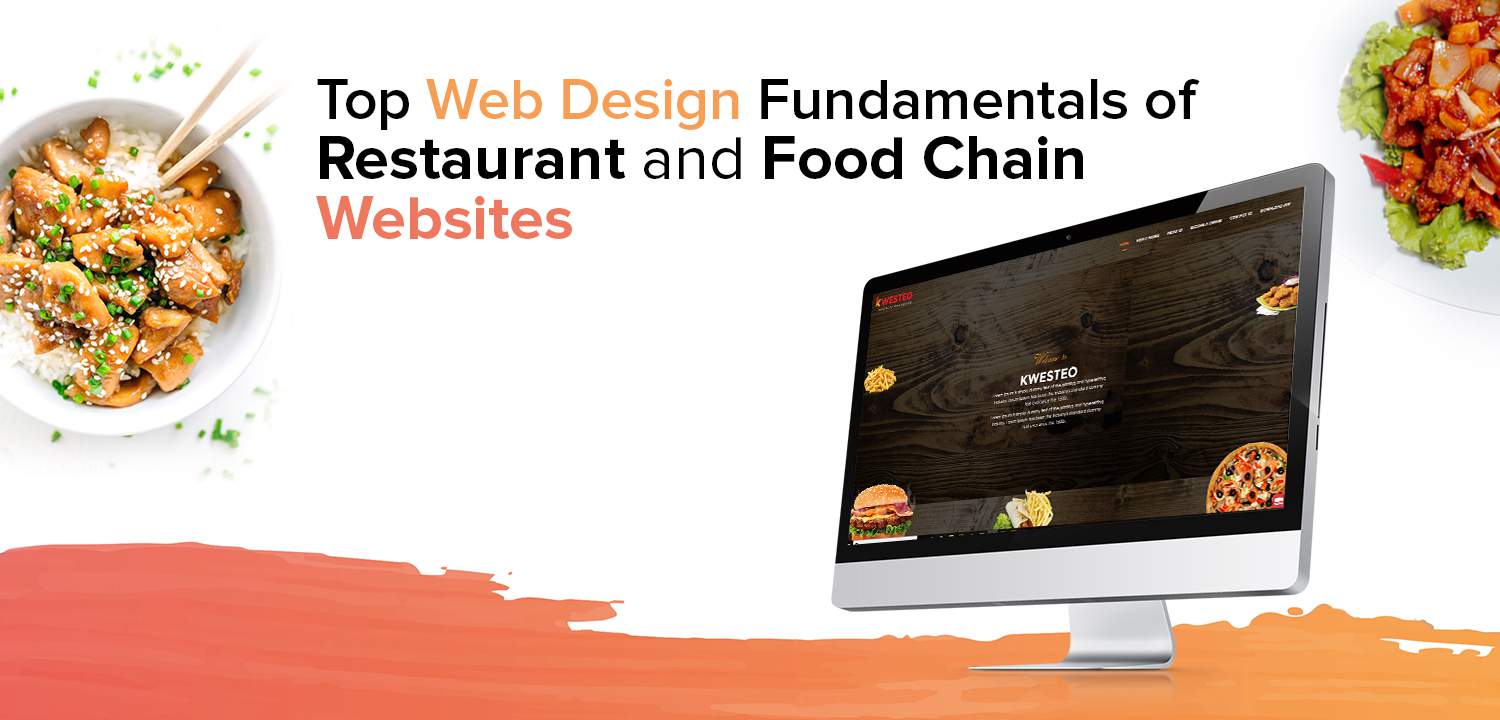 You may have seen a various number of restaurant and food chain websites integrated with the eCommerce functionality over the net. But as the increasing competition in the restaurant business, there is also an increase in the number of food chain websites, making it another highly competitive market. In order to stand out of the crowd and display your superiority as a restaurant business or a food chain business serving online, there are some web design fundamentals that you need your web design service provider to employ for your business website.
Major Web Designing Concepts to Make a Stunning Restaurant and Food Chain Website
1) Use of Large Background Pictures:
Tempting high-resolution pictures of delicious beverages and succulent dishes coming live in the background of your webpage, are evident to hypnotize the viewer's mind and make him fall for your food. Large background images are suggested to speak better than words, however, in the case of restaurant and food chain website these images are even louder. So you need to hire the web designer who is good at incorporating these scrumptious background images for your restaurant website.
2) Appealing and Presentable Single Theme Approach:
Serving as a business promotion platform along with the eCommerce business platform, you should ask the hired web design company to craft a unique and appealing theme for your restaurant website, thus converting the viewer traffic into a potential business. The theme that is decided by the web designer should gain high in its content presentation capabilities and should be integrated with authoritative CMS (Content Management System) so as to allow you to intuitively update the content over the theme regularly.
3) Correct Color Palette:
One of the most important tasks of the web design company you hire is choosing the right color palette that could do justice with the appeal of the dishes you have incorporated into your menu. Use of vibrant and crisp color palette revolving between various common food colors like yellow, green, brown and red makes your restaurant or food chain website look amazing and effective in earning new customers for you.
4) Attractive Content Presentation:
A well-designed restaurant website follows an attractive and interactive design approach so as to tempt its viewers towards the flavor-rich dishes the business sells. From an artistic and cheesy typography with a play of font sizes and styles to crisp and fascinating content presentation formats, the restaurant websites should follow a tempting design format. Here, a creative web designer can help you.
5) Detailed Product Information for Food Enthusiasts:
Some food enthusiasts believe in getting a deep insight of the recipes and also the nutrition-related details of the food products you are serving. So you can use the crisp design format incorporated by the use of icons that store a large information within a crisp presentable window.
6) eCommerce Web Design Fundamentals:
As your food website serves as a common website for business promotion and eCommerce industry, it also needs to be addressed with some eCommerce web design fundamentals like good and clear product representation, rhythmic order processing, shopping cart summary on each page, etc.
Meet Dev Technosys for Food Chain and Restaurant Web Design & Development
The food ecommerce trends are increasing and for an influential entry in this market, these points will surely offer you great help. With this, to avail specialized web design services for food chain or restaurant websites, contact us today or share your requirement at – business@devtechnosys.com