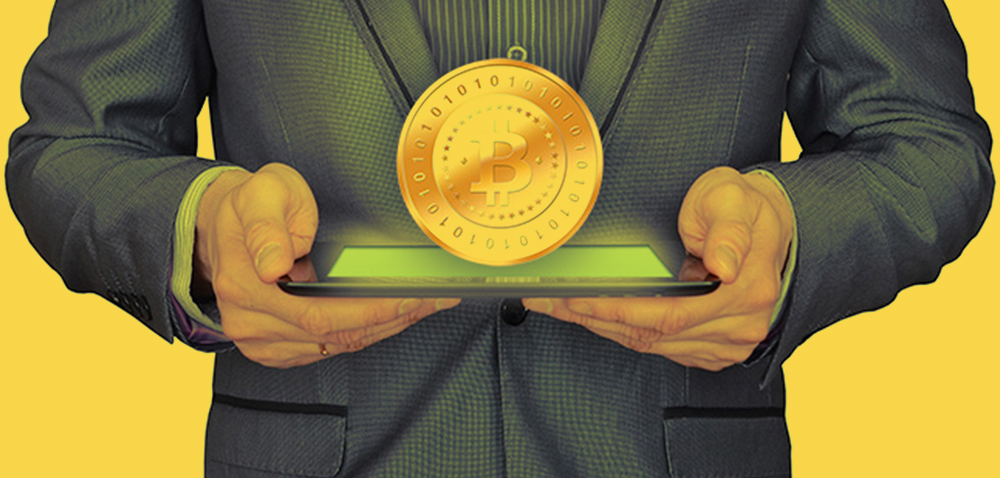 Cryptocurrency has become global event these days and it is known to the most people. Nowadays, it has become a trend to make quick money. While still most people, banks, companies are not aware of its real importance.
Introduction and History of Cryptocurrency
Cryptocurrency is a kind of digital assets which can also be classified as a subset of digital currencies or virtual currencies. It uses the peer-to-peer network and works as a medium of exchange the currencies to make secure transactions. It is based on blockchain algorithm as per distributed and transaction database system.
The first electronic currency developed in 2009 by Satoshi Nakamoto, which name is bitcoin. Since then, many other digital currencies have been developed. But, bitcoin is the most popular cryptocurrency as compare to others.
Most Popular Worldwide Cryptocurrencies
As we all know that nowadays there are many cryptocurrencies already developed. Some of them are very popular globally. They are as:
1. Bitcoin: Bitcoin is the firstly developed Peer-to-Peer Electronic (digital) Cash System. In January 2009 first 50 bitcoin was developed and then the first transaction was made with help of them. The first bitcoin exchange in sept, 2009 of 5050 bitcoins for 5,02 USD on PayPal. The bitcoin to dollar exchange rate increased in 2012 to $10 for 1 coin. At this time it is the globally most popular cryptocurrency whose dollar to coin exchange rate increase rapidly day per day.
2. Ethereum: After bitcoin, Ethereum is a well known digital currency across the world. It was launched in 2015 that can execute peer-to-peer "smart contacts". Ethereum is an open source platform which is based on blockchain technology. It had created by Vitalik Buterin. The total market value of Ethereum is $1.1 billion. It is the first alternative to Bitcoin which enable people code and authorize contract without any third party interference.
3. Litecoin: Litecoin is also a popular electronic currency which developed in October 2011 by a former Google employee "Charles Lee". It is almost similar to bitcoin and known as an alternate of bitcoin. It is also a peer-to-peer open source software project. It is also a peer-to-peer open source software project. Litecoin is like bitcoin and has faster block generation rate so that it offers faster transaction confirmation as compare to bitcoin.
4. Dash: Dash is also known as Darkcoin which is a more secretive version of Bitcoin. It is the short form of digital cash in which mainly focus on both user privacy and its transaction speed without any third party involvement. Dash was developed in January 2014 by Evan Duffield. It doesn't depend on any central authority and has a great exchange value. The total market value Dash is over $1.4 Billion.
5. Ripple: Ripple is the real-time settlement system which developed especially for banking market. It offers instant, certain, end-to-end transparency, and low-cost international payments. Some banks have been integrated the ripple system for low cost and secure international transaction. Ripple was developed in 2012 with real-time gross settlement system. It is also known as Ripple Transaction Protocol. The globally market cap of ripple is over $112 billion.
Other Popular Cryptocurrencies in the World
As we all know that much different digital currencies have been developed after bitcoin. But, still, bitcoin is the most popular worldwide all of them. But some other cryptocurrencies also become popular such as:
Zcash
MaidSafeCoin
Monero
Lisk
Storjcoin X
Dogecoin
Cryptocurrency Development Methods
All we know that digital currency one of the most engaged worldwide trends. Crypto-currency is the new digital way to make instant money for the people. As per user's demands many mobile app & web development companies work on cryptocurrency development services.
There are various methods for developing a cryptocurrency such as:
1. Blockchain Development: The blockchain is the new trending technique which is generally used to develop secure transactions finance apps. Blockchain use cryptography algorithms and distributed transaction database system for development. It is managed by the peer-to-peer network system. It is an open source platform which record transaction data between two parties.
2. Geth – If you are going with Ethereum development solution then Geth can also be a method for you. It is a client based software that use to download the blockchain and run Ethereum node on your local machine.
3. Ethereum platform – It is a decentralized platform which runs a custom built blockchain for cryptocurrency development.
Cryptocurrency Wallet
A cryptocurrency wallet physical currency has stored. It is a secure digital wallet which provides public and private keys to store the currency is a software program which use to store, send and receive electronic currencies. In such wallet, no any.
There are many different types of cryptocurrency wallets available in the market. But, basically we divide it into three parts:
Hardware Wallets
Software Wallets: This type of digital currency wallet also further divided into three different parts.

Online Wallet
Mobile Wallet
Desktop Wallet

Paper Wallets
Develop Your Own Cryptocurrency At Top Mobile App Development Company Dev Technosys Pvt. Ltd.
Dev Technosys is a top mobile app development company which also provide solutions for cryptocurrency development services. If you or your loved someone else is looking for digital currency mobile app development services, then contact the top mobile app development company Dev Technosys Pvt. Ltd. today or email us at sales.devtechnosys@gmail.com or business@devtechnosys.com.