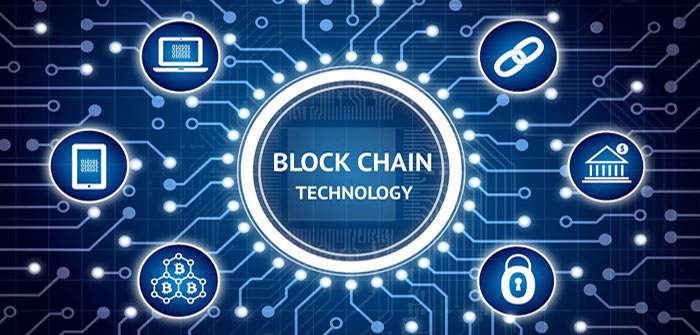 What is BlockChain?
A blockchain is an advanced form of database storage that manages data through peer to peer networking system. It uses blocks to store the data that are managed securely and automatically developed in a continuous chain by a cryptography mechanism.
So, we can say that Blockchain is a distributed database technology that maintains data in a continuously growing list of records which call blocks. Blockchain technology is an example of a distributed computing system.
The first Blockchain system was analyzed in 2008 which implemented in 2009 in the form of Bitcoin Cryptocurrency(digital currency).
The scope of Blockchain Technology
As we all know that blockchain technology basically implemented from cryptographic algorithms to provide more security to the database storage. So, blockchain technology generally uses for make transactions secure and also develop for digital currency like Bitcoin, Ethereum, Ripple, Litecoin, Monero, etc.
Apart from that, there are the following application areas of Blockchain technology:-
Finance – There's no limited scope of blockchain technology in finance that's why finance is the biggest application area of blockchain technology. In digital currency, it is implemented widely.
Mobile App & Web Development Services – Mobile app & web development companies provide a great of offers for blockchain development. It is the next future in the web & mobile app development industry.
Smart contract – This type of contract has stored in blockchain technology. The smart contract in the form of a crypto contract has the complete command of digital assets and currencies between two parties. It plays an important third-party role in certain conditions.
Digital Voting – As we all know that blockchain technology is the most secure technology amongst all the new technologies. So, in digital voting also the blockchain technology is used to make secure voting.
Other scopes – Blockchain technology also can have the scope in other business areas like medical and health, education, etc.
Meet a New Brand Top Blockchain Development Company Dev Technosys Today
Blockchain technology has a great scope. Top web development & mobile app development company Dev Technosys is one of the companies which work on blockchain technology. So, if you have a unique concept of blockchain web & mobile app development, which works to execute, then meet the experienced experts of Dev Technosys today and discuss your scope with them.
Benefits of Using Blockchain Development
1. Better Transparency
Transparency is an important factor in any industry. So to cater to this need, a mobile app development company may use blockchain technology. Blockchain allows companies to have a decentralized form of data management. This way, there are fewer chances of data breaches and more transparency.
A blockchain consists of peers who are responsible for carrying out the transactions. Although every peer may not take part in this and the validation process, they can still choose to do so. To provide validation, a consensus is used in the decentralized system.
2. Enhanced Security
Unlike other platforms, blockchain technology uses advanced security features. A mobile application development company can use it to create secure apps for many industries. This is because blockchain records all the transactions and each of them is encrypted and linked to an older transaction.
Additionally, each node holds a copy of all the transactions performed on the system. This way, no one can make a change to the data because the other nodes will reject the changes. Also, blockchain does not allow users to rewrite data that is already entered. This adds more security to the network.
3. Fewer Costs
All systems and networks require regular maintenance. This can often be expensive for a company. With blockchain technology, however, mobile and web application development companies can reduce the cost of hiring third-party services to maintain their systems. Blockchain has no centralized player and so, doesn't require third-party vendors. Also, it requires very little interaction while validating a transaction. This further reduces the cost to do basic maintenance.
4. Traceability
Blockchain technology allows an IT development company to create a supply chain with their vendors and suppliers. In a traditional network, it would be hard to trace items when needed. This can lead to problems like theft, loss of goods and data, and so on. But with blockchain, this is not a problem.
The supply chain is very transparent in blockchain technology. All goods, transactions, and data can be traced and tracked. This makes it very hard for fraudsters to steal information, alter it, or misuse it. If the development is done by in-house teams, companies can track everything in it.
5. Higher Speed and Efficiency
For a mobile or web development company, efficiency is an important factor. If they use blockchain, this is easy to achieve because it solves the problem of time consumption. Since it automates the whole transaction process, the efficiency is maximum. Also, it does not have any chance for human errors then.
The digital ledger in blockchain technology provides a single place of storage for all data. This makes it easy to retrieve it when needed. Also, since this is a streamlined process, the efficiency of blockchain is off the charts. This way, all processes can be fast and efficient.
6. Automation
Companies can now hire dedicated developers to automate their networks through blockchain. This technology lets a company use smart contracts that increase the efficiency of the system. Smart contracts also reduce the need for human intervention and reduce the chances of making mistakes. It also reduces the need for a company to rely on third-party agents to dispense a service related to data storage and management. This way, all documents, and claims can be automatically fulfilled by the system itself.