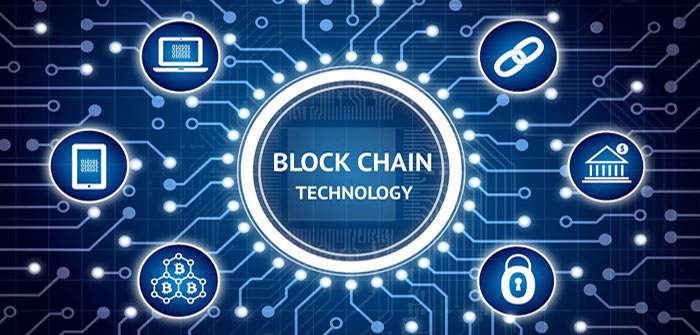 What is BlockChain?
A blockchain is an advanced form of database storage which manages data through peer to peer networking system. It uses blocks to store the data those are managed securely and automatically developed in a continuous chain by a cryptography mechanism.
So, we can say that Blockchain is a distributed database technology that maintains data in a continuously growing list of records which call blocks. Blockchain technology is an example of the distributed computing system.
The first Blockchain system was analyzed in 2008 which implemented in 2009 in the form of Bitcoin Cryptocurrency(digital currency).
The scope of Blockchain Technology
As we all know that blockchain technology basically implemented from cryptographic algorithms to provide more security to the database storage. So, blockchain technology generally uses for make transactions secure and also develop for digital currency like Bitcoin, Ethereum, Ripple, Litecoin, Monero etc.
Apart from that, there are following application areas of Blockchain technology:-
1. Finance – There's no limited scope of blockchain technology in finance that's why finance is the biggest application area of blockchain technology. In digital currency, it is implemented widely.
2. Mobile App & Web Development Services – Mobile app & web development companies provide a great of offers for blockchain development. It is the next future in web & mobile app development industry.
3. Smart contract – These type of contract have stored at blockchain technology. The smart contract is the form of crypto-contract which has the complete command on digital assets and currencies between two parties. It plays an important third-party role in some certain conditions.
4. Digital Voting – As we all know that blockchain technology is the most secure technology amongst all the new technologies. So, in digital voting also the blockchain technology is used to make the secure voting.
5. Other scopes – Blockchain technology also can have the scope in other business areas like medical and health, education etc.
Meet a New Brand Top Blockchain Development Company Dev Technosys Today
Blockchain technology has a great scope. Top web development & mobile app development company Dev Technosys is one of the companies which work on blockchain technology. So, if you have a unique concept of blockchain web & mobile app development, which works to execute, then meet the experienced experts of Dev Technosys today and discuss your scope with them.