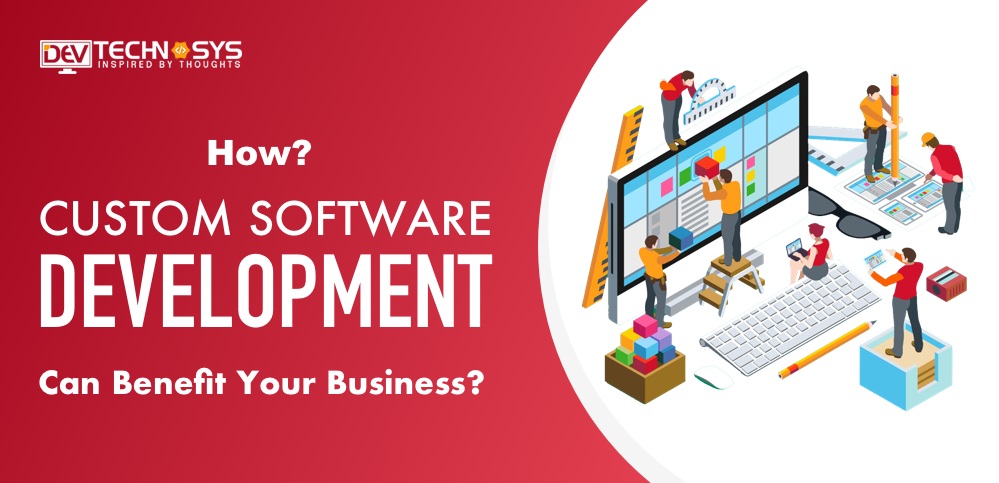 For decades, software solutions have helped businesses for a variety of purposes with a new trend emerging for companies which look to grow as well as scale their own business processes and activities.
While most of these software solutions are generally sold "off the self" which can serve a wide range of purposes for the organization, most of them fall short when the companies have to expand to a larger size. This is why the custom software development has picked up the pace and has been growing popularity for creating substantial business growth. Custom software services are now building these solutions which are specifically designed for individual requirements of businesses.
By means of dictating exactly how this software is going to be used before they are actually developed, the companies are now able to be quite specific, and they don't have to work with what they are offered by the traditional software companies.
For a business which looks to scale its operations and processes, custom software development is becoming a popular choice. Here we explain how custom software development can actually benefit your business. Let's have a look.
1) Reduction in long-term costs
The very first question that certainly comes to mind whenever you are talking about custom software solutions is the inherent cost involved. While custom solution can cost more than its worth but is better than employing a basic solution for a short term as over the time, the costs will be greatly reduced.
When you are buying an inexpensive solution for the growth of your business, then at that time it might seem like a great and meaningful investment. You are certainly able to meet all the requirements of the business and also save money. However, after some time, the solution no longer fits the requirements of the business and you may have to start the process again.
With custom software development, you can actually manage growth which can easily be anticipated and also expected. By means of planning early on the different requirements of the business in mind, you can easily plan for different eventualities. This way, a custom solution can remain relevant to your business for a certainly longer period of time.
2) Offers Flexibility during Scaling
Custom software solutions can easily be designed to be quite flexible and also make additions and change the features with quite an ease. This particular type of flexibility also makes it quite perfect for scaling any business as you might know what exactly the goals you are looking at in the near future. Again, by building software with growth in mind, it can easily be accomplished. This is quite something which a normal business software can't do. In case they do, it is quite difficult and more expensive than any custom software solution offered by custom website development services.
3) Fits Requirements of Business
Another vital aspect of custom software actually benefits the business growth is that they are a perfect fit for the business requirements. By customizing any software specific to your business, you are easily able to get rid of all the inherent inefficiencies of any previously used software. This can also free you to focus on different areas for which you didn't have time.
Read the Blog - Know About the Top Software Development Trends Of 2018
For example, in case your day is slowed down by any task which has to be done manually, then you can easily automate it using custom software like scheduling the calendar. It also frees up more time for you.
4) Provides Competitive Advantage
One of the key attributes that a particular solution should have for any business is to offer a competitive advantage over the competitors of the business. The best thing about custom software is that they are specifically built for the business. By being the only business in the industry to use something like this, you give yourself with a definite advantage.
For more advanced businesses, they are already using custom solutions and hence getting yourself a custom solution can help you in catching up. The main advantage that you have by getting a custom software is that with the technology moving much faster, you are easily able to catch up.
Along with this, if you do everything incorrect fashion, you can easily plan ahead for any technological improvements and also ensure that you are set up for a longer run. So if anyone tries to add their own custom software, you can be ready to catch up with your competitors.
Conclusion
A custom software development company can provide you with a great solution specific to your business requirements. It can be quite a great choice for any business which hopes to grow its own business. Having said that, there are various problems which can easily be solved by these custom software. Make sure you are aware of your business goals and targets before building custom software.