eCommerce development is slowly becoming a highly vibrant opportunity for businesses across the globe. To sustain in the market of cut-throat competition, companies need to up their game with each passing trend and technology tool.
The customers' demands and needs change with time, so it is also important to delve into services that they will be interested to purchase. Coming up with ideas that will be beneficial for your business and serve as effective deliverables is not an easy task.
Add to this, the burden of staying relevant in the current times. So, to lend you some support, we have collated the best 20 e-commerce ideas worth your time and money in 2021 that can boost your company's revenue.
Best Ecommerce Business Ideas To Try In 2023
1. Provide Healthcare Facilities On A Digital Platform
Digital health has become an important sector, thanks to the coronavirus that forced people to stay inside their homes. Digital health facilitates the monitoring of people with serious chronic conditions and those who cannot meet doctors physically.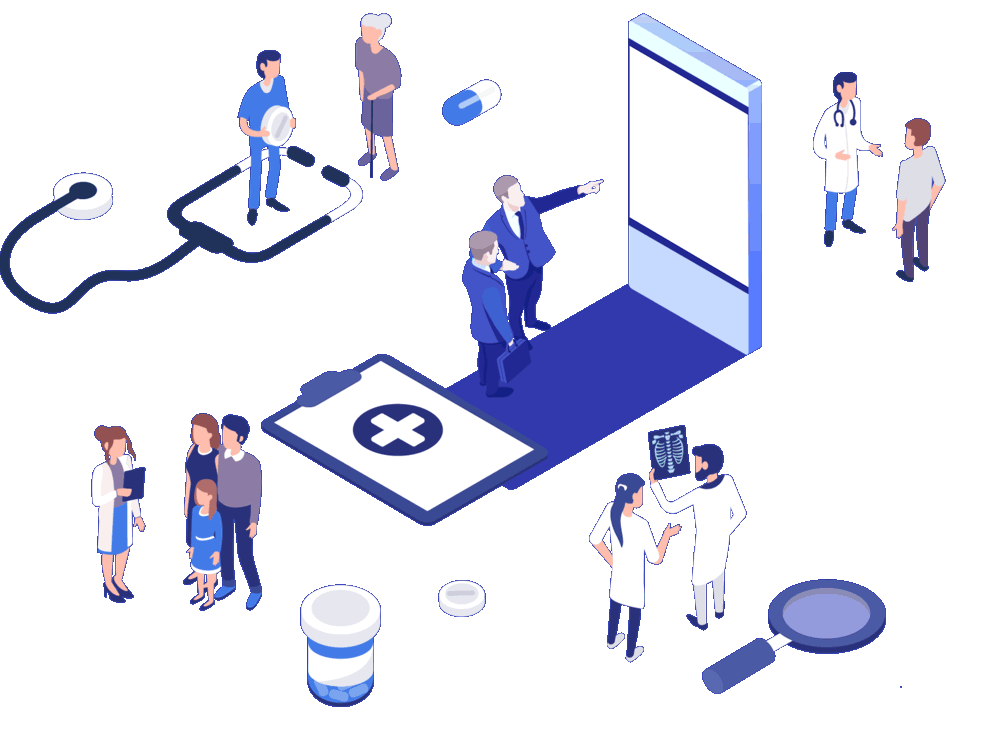 It also allows hospitals and healthcare centers to transfer the data online and maintain regular update about their patients. So, if you have a passion for the industry, it is an exciting eCommerce idea. You can create a website that will act as an interface between doctors and their patients. With everything being available on the virtual platform today, it is time that even healthcare establishes itself in the digital space.
2. Create Products For Smart Homes
Smart home appliances have risen to be quite fashionable these days. Most people are engaged in purchasing and using smart home products because they are quite enamoring.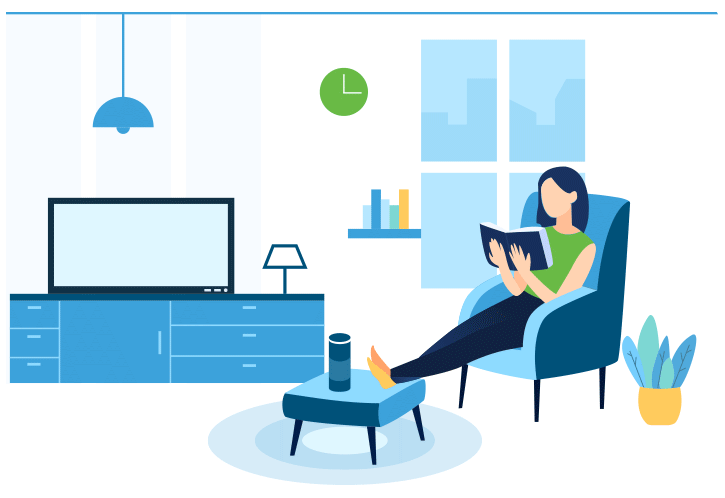 Also, they are convenient and can be easily installed. Since the market of smart home products and accessories is quite new and not many ecommerce solution providers are selling these products, it is the best time to invest in this exciting niche.
P.C Richard & Son is an old company that has recently incorporated devices for smart homes to expand its business utility to a larger consumer base.
3. Dropshipping of Jewelry
Selling jewelry can be a fruitful idea for your eCommerce store as jewelry is something that is universally liked by all genders and age groups.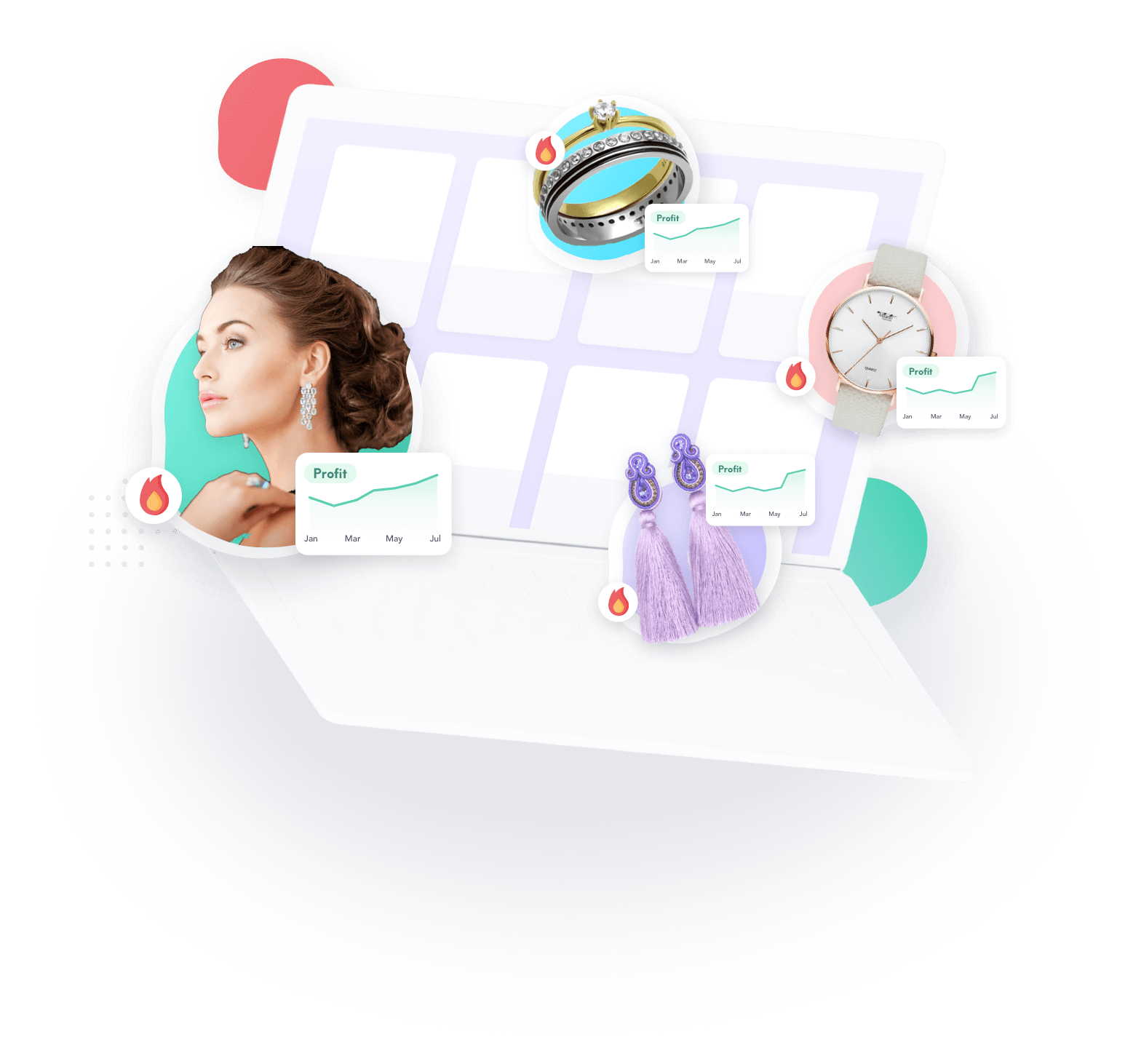 The diverse collection of items that you can sell under the category, such as necklaces, bracelets, beads, gemstones, and other articles, only makes the venture more appealing. If you opt for dropshipping services, you will even get the benefit of convenience.
The dropshipping option will allow you to keep costs low as you will not have to worry about packaging the items or waiting for them to arrive at your inventory.
4. Sell Online Groceries
Food is one of the strongest desires of most people. If people can afford to buy their groceries online through eCommerce website development whilst sitting in the comfort of their homes, they would jump at the chance.
The market for groceries is vibrant and has been relentlessly growing larger with time. The wide range of products and food items that can be included makes this eCommerce startup idea the most profitable one for any business on this list.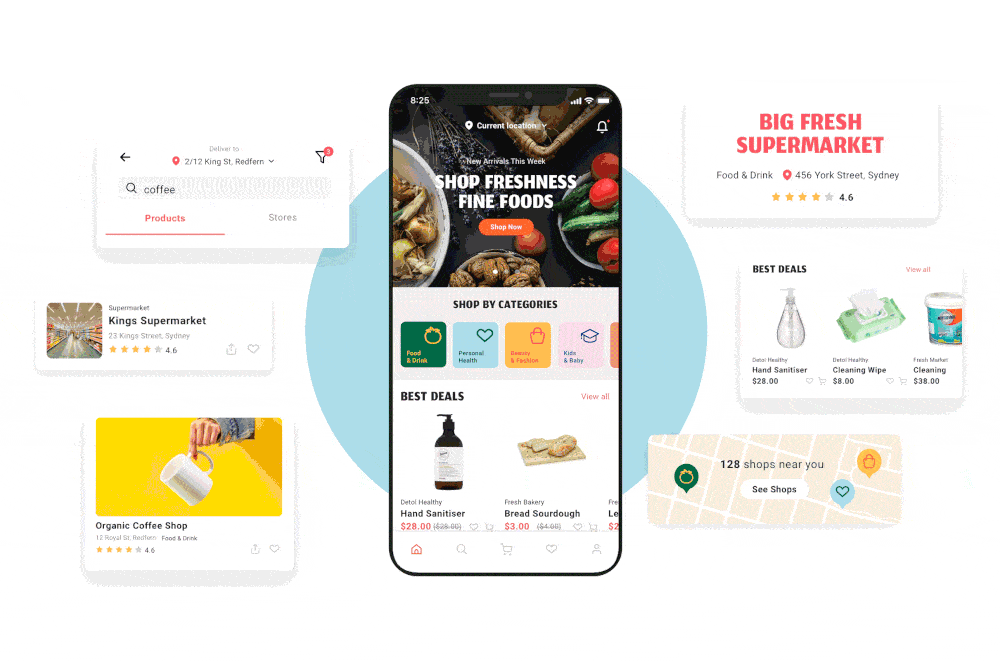 However, before you launch out as a food or groceries delivery company, make sure you are aware of the laws protecting the distribution of food products and groceries. There are many regulations surrounding food items, so ensure that you can meet them.
5. Sell Fitness Tools And Programs
Fitness and health are two sectors that are slowly rising with time. If you are interested in fitness and have extensive knowledge, this can be a good e-commerce idea for you.
All you have to do is sell products that will guarantee the fitness of individuals. In combination, you can also provide fitness coaching through an online platform such as Youtube.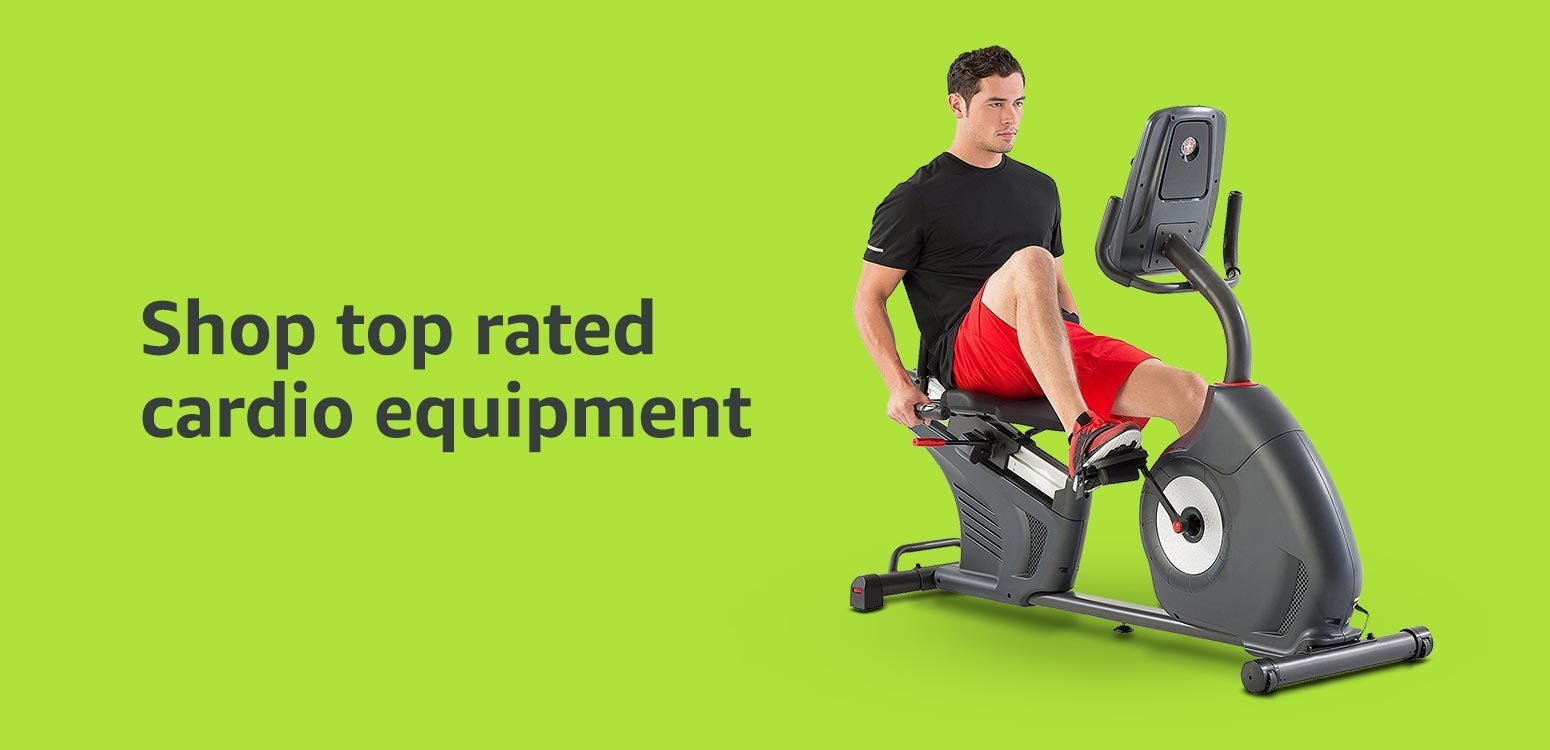 If people are impressed by your products, they will surely subscribe to your content. This will help you to easily promote your products on your own channel. Fitness watches, jump ropes, and medicine balls are a few fitness equipment used by fitness enthusiasts that you must include in your product listings.
6. Create New Blog Content
Making and creating blogs is something that has recently risen to prominence in the new world. A blog provides an effective medium to reach a wide range of people and connect with them.
If you are a creator of a blog and have a good number of followers, you can turn your blog into a profitable venture by advertising certain products on your blog and then selling them.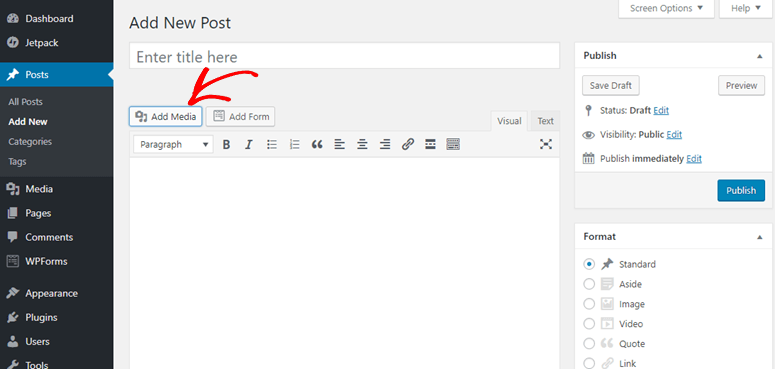 If you are keen to start a blog, make sure to grow your blog community and try gaining affiliation with a good program. This would lay a strong foundation for your business.
You can contact a mobile app development company to streamline your SEO optimization and digital marketing strategy so that you can turn your blog into a profitable venture.
7. Sell Face Masks  
Due to the deadly pandemic that has taken a  grip over the world, face masks have become a necessity today. There is a surge in the demand for face masks of different types and designs, and several local sellers are using online platforms to reach out to a wider audience.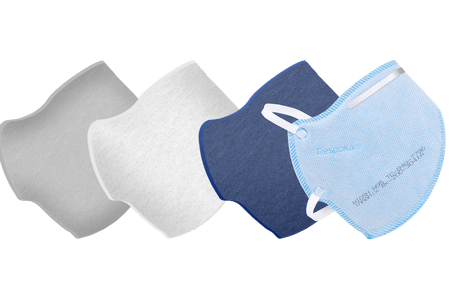 You can too try and cultivate this e-commerce idea, however, make sure that your masks are a perfect amalgamation of quality and use. This will give an edge to your company.
8. The Field of Digital Marketing
One of the most lucrative skills in the world is that of digital marketing. A small business owner can attract a large number of customers and bring traffic to his/her website by using an appropriate digital marketing strategy.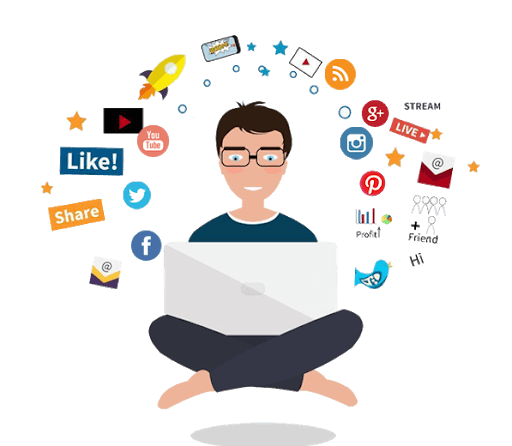 Many companies nowadays are trying to create an online presence for themselves so that their business can continue in the post-Covid era. You can also create a website for selling products to customers and fruitfully use the website with proper SEO to make your digital eCommerce development company popular across countries.
9. Manufacture Smartwatches
The market that sells wearable products is slowly inflating, and it is estimated that between 2020 and 2027, the size of the market will grow by 16 percent. Like smart home appliances, smart wearables also provide a great deal of convenience. One of the most commonly used smart wearables is a smartwatch, which is linked to the user's mobile phone.
These watches can help you receive calls, messages, and any other notifications at any point during the day. Even if you are busy doing any other activity, the smartwatch will always keep functioning to help you answer any important messages received.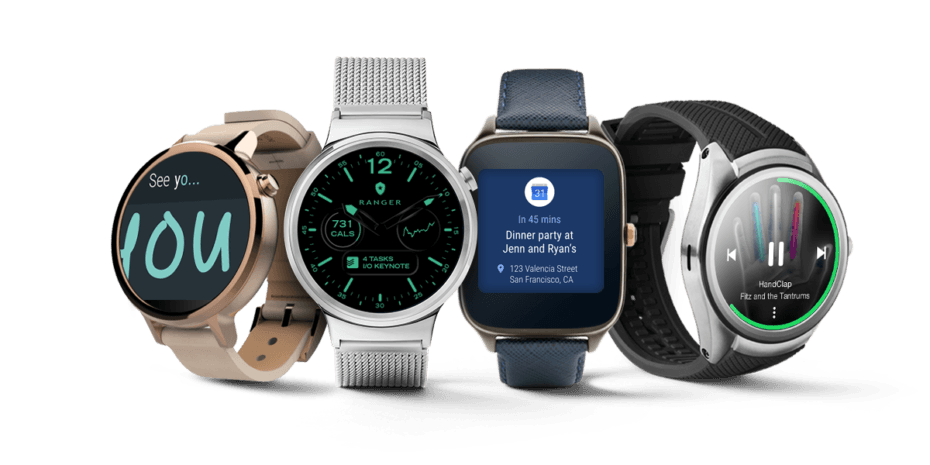 The companies of Samsung and Apple have long dominated the market for selling smartwatches but you can also start this business by selling it at reasonable prices to garner the attention of a more diverse audience.
You can hire eCommerce developers to include new features into your smartwatches to make them more likable. At present, Gearbets is the top retail company selling smartwatches and it has a huge assortment of the same. If you plan to venture out in this eCommerce idea, they will be your main competition in the market.
10. Sell Rompers For Babies  
Just like toys, rompers also provide a good market because they are essential for kids. The rompers are an important part of the baby care products and are used by kids along with other types of clothing apparel.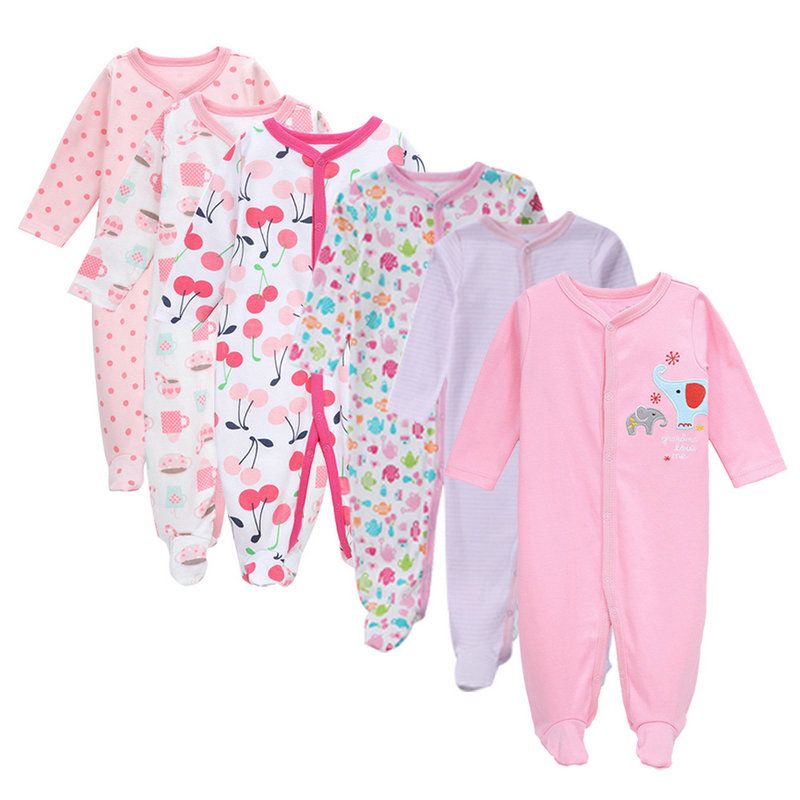 SpearmintLOVE is a well-renowned company for selling babies' rompers. You could take some pointers from this company's eCommerce store. The way they have designed their website and assembled a product line is quite impressive.
11. Invest In Women's Fashion & Accessories
Fashion is one of the niches which is guaranteed to provide a good return on investment. Having a wider appeal, the fashion industry today is thriving and will continue to do so in the future.
However, before stepping into the field, it is recommended that you narrow down the products you are going to sell to be able to target a specific audience and provide unique options.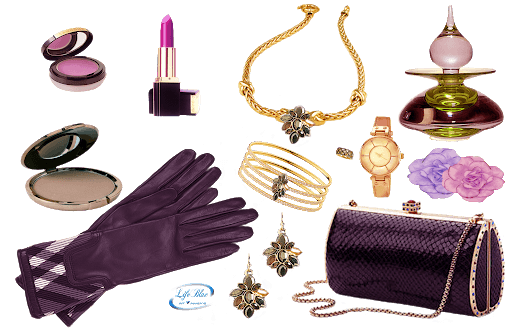 Specializing in a particular fashion and jewelry type would help you rise quickly in the market, provided you price your items at an affordable rate. PrettyLittleThing is a popular eCommerce company that specializes in selling unique products that are a bit tackier than the rest and also cheap.
12. Sell Toys For Kids
This is another area of e-commerce that is becoming widely popular. With the realization that marriages will continue, and so the birth of kids, the toy industry is starting to build a strong foundation.
Since kids require toys to pass their time, creating and selling products that are trendy and exciting can provide you an opportunity to earn big. All you have to do is take the help of a web development company and optimize your eCommerce store with kids' toys.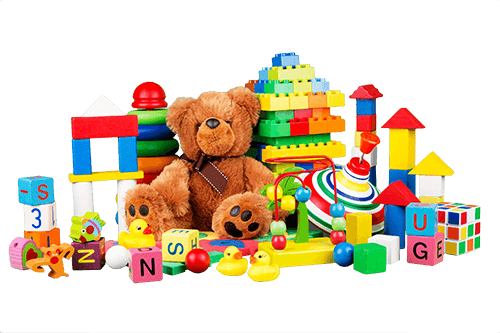 Provide proper descriptions, and make sure your website has an impressive layout and easy navigation features as they will provide customers with a friendly user experience. One of the most famous toy eCommerce companies is Hamley and Kidstuff, and they might be your biggest competitors in the market.
13. Procure And Sell Products For Healthcare
You can create a website that works as a forum for selling healthcare supplements. The idea behind this is that if supplements and medicines important for healthcare are made available online, people will not have to physically travel to any pharmaceutical store to buy them.
Procuring and selling important healthcare products through your eCommerce store can be a profitable venture as countless people require healthcare products on a regulatory basis.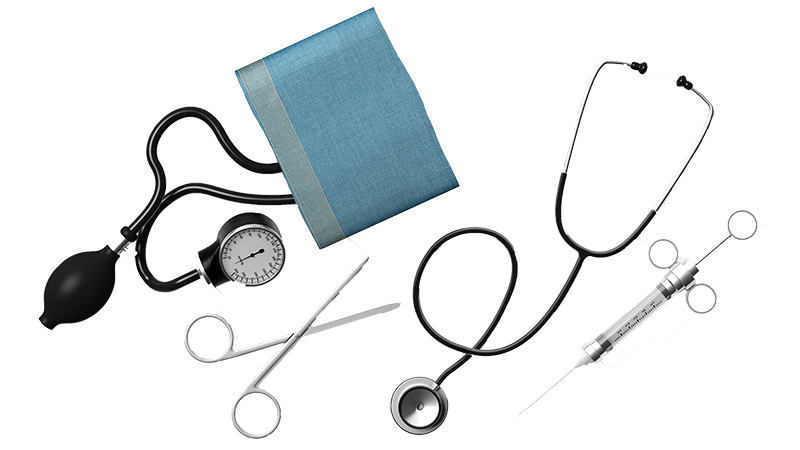 If you can follow proper rules and recommendations while selling medicine and maintain ethical standards, the business can play out to be a great idea. Make sure you sell supplements to only those people who have prescriptions. Besides, you can use your website to publish articles discussing new healthcare verdicts.
14. Sell Your Art Online
If you are an artisan, you can use the digital space for selling your products online. eCommerce industry solutions can be used to advertise your products and attract customers.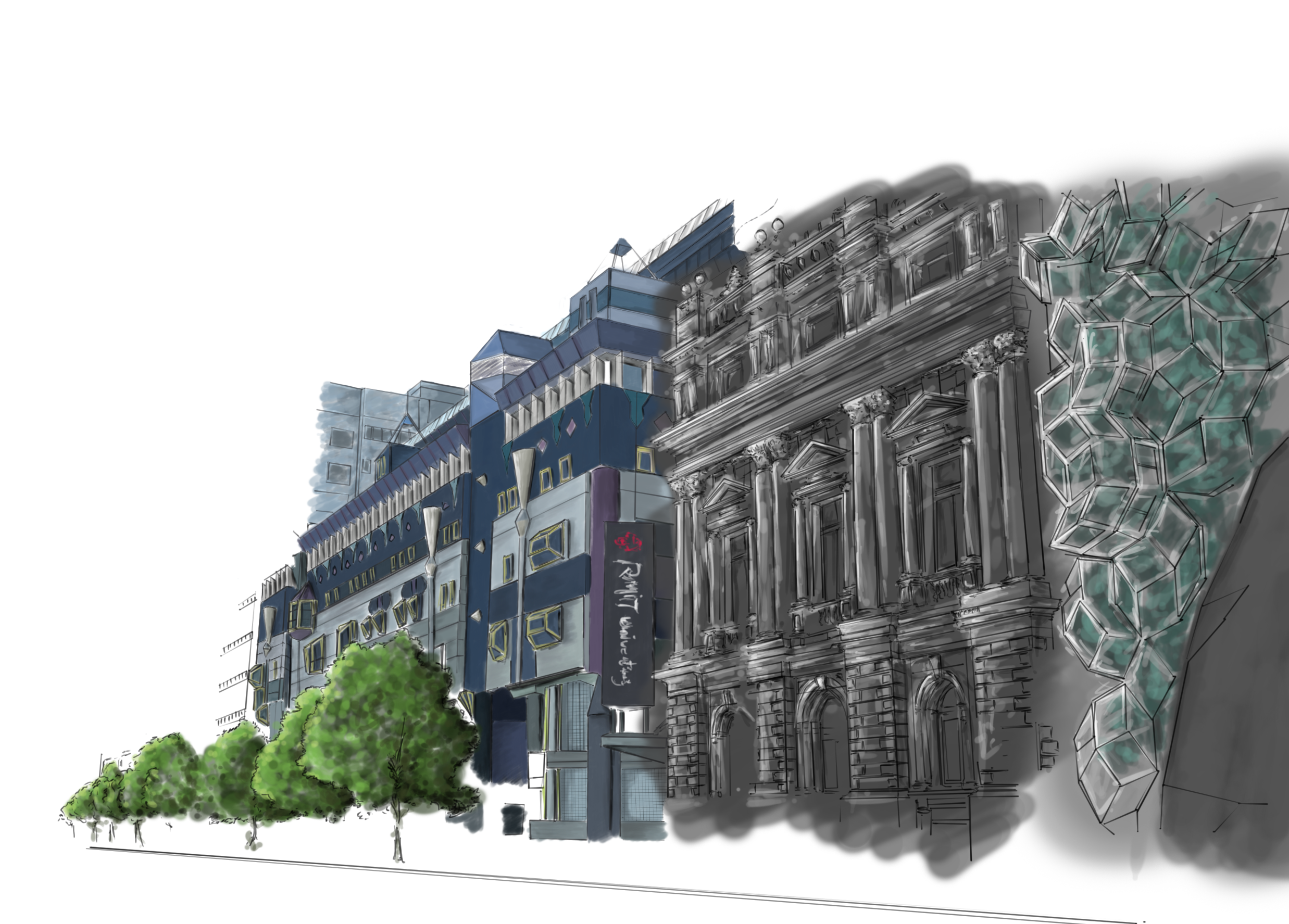 You can also provide the choice to your customers to get tailor-made products for themselves. However, you must make sure to provide complete descriptions of your products on your website and advertise them effectively.
15. Invest In Content Writing
Content development is another growing field of business ventures that you can take up in 2021. It is inclusive of drafting emails for companies, copywriting advertisements, creating research documents, and more!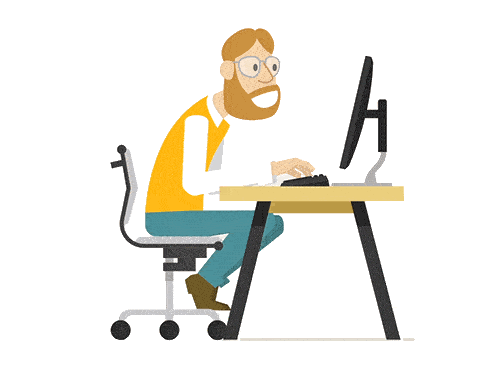 If you're a freelance content writer and have experience in the domain, you can write for various companies at the same time. There is very high competition in the field of content writing, so if you are sure that you can produce engaging and attractive content, take the plunge into the field without a second thought.
16. Sell Products That Are Based On An Ideology
Tapping into the ideologies of people is a good area of business, and if effectively thought of can reap a lot of benefits for your company. You must try to formulate and sell products that people can identify with and will be propelled to purchase.
You can sell any kind of product ranging from clothes, apparel, and other articles. The primary condition is that they must resonate with the beliefs of people to be profitable.
17. Lend Your Expertise In Education Online
The push for e-learning has created a new avenue for business app development. There are many sites such as Unacadmey that use an online platform for providing tuition and lectures to students across the world.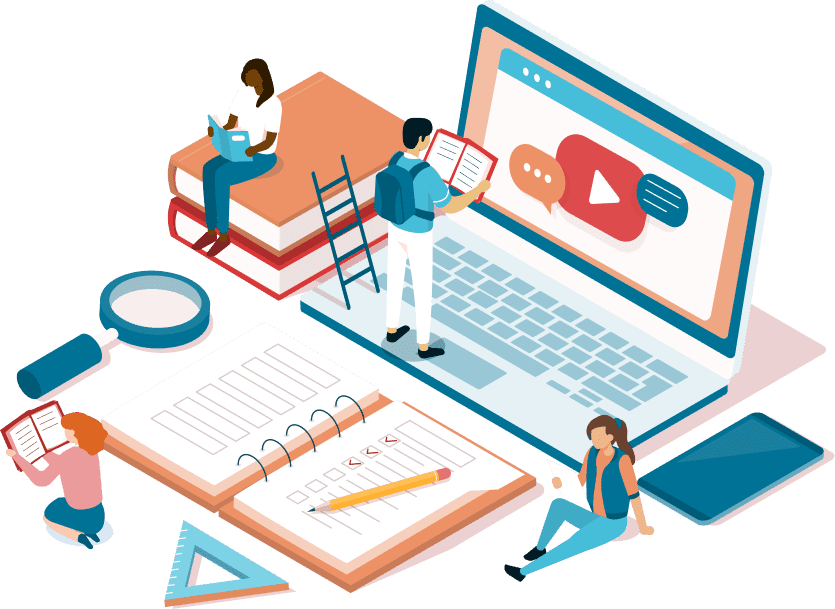 If you are technically qualified in a particular field, you can use the digital space to provide tuitions to students worldwide. Depending on your expertise and how good your video lectures are, your popularity will grow.
The more effectively you can design courses, the more will be your reach. You can even hire magento developers other people who are experts in different subjects to create a curated platform for learning.
18. Sell Second-hand Electronics
Most people go to brick-and-mortar stores for buying electronics that are of second-hand quality. This is because the products are significantly cheaper than the brand new electronic goods and operate functionally well. If you can manage to procure such products and can sell them online, it will be a good e-commerce solution and will generate high revenue.
19. Sell Apparels That Ignite The Passion Of People
If you're particularly passionate about an activity, you can sell apparels that will garner the interest of like-minded people. For example, if you resonate with a sports team, you can create jerseys that have the logo of that specific team and sell them online. People sharing the same interests as yours will be interested in buying that jersey.
20. Sell Print-on-demand Apparels
The sites which provide the print-on-demand function usually cater to the needs of small businesses. Individuals can choose an artwork from the site to be printed on any piece of apparel.
The print-on-demand website is a unique business idea as it allows customers to choose and design any apparel as per their own wishes. Customers can also place an order for a bulk quantity of apparel depending on their needs. It is a profitable business venture and can attract young audiences.

Conclusion
We hope these 20 eCommerce industry solutions will help you improve and expand your business. However, having an idea is not enough. You need to formulate an effective strategy to bring the vision to life and exercise greater control over your online presence.