Every passing day, the demand for food delivery app development increases at lightning speed. Since 2014, developing an on-demand food delivery app has started and has grown 300% faster than traditional dine-in sales.
But, not every business earns success and profit even after developing a feature-rich food delivery app. The major reason behind this is the lack of maintenance and monitoring. Therefore, scheduled food delivery app maintenance is essential for seamless app performance and desired business output.
As per research, around 58% of mobile devices face performance failures like app crashes or components shut down due to lack of app maintenance. This is why food delivery app developers suggest maintaining an app instantly after launching a food delivery app or any other. On average, mobile app maintenance costs approximately 15-20% of the total app development cost.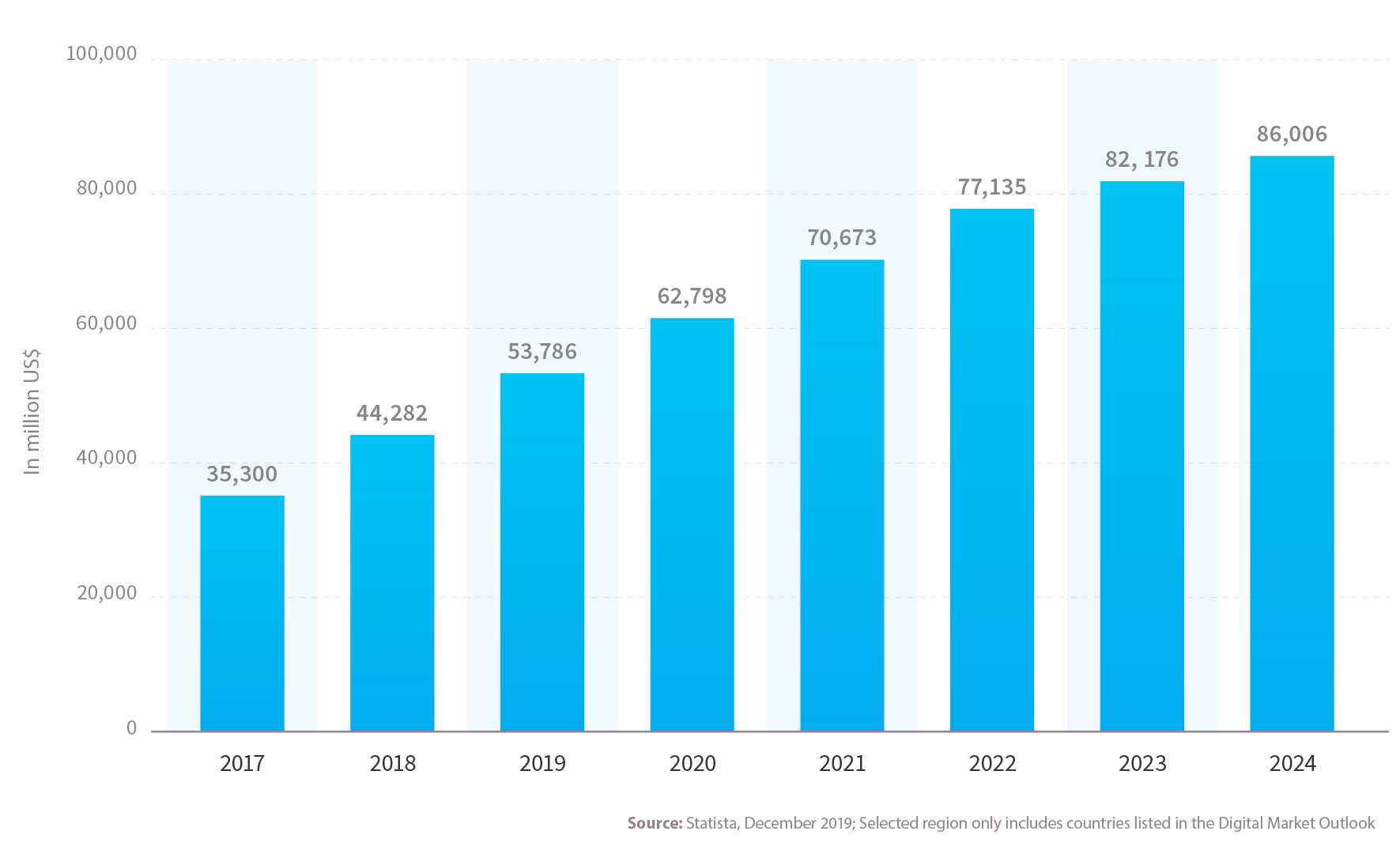 In the first month, businesses have to pay around 50% of the food delivery app development cost, and it keeps on decreasing every month. For example, maintenance of the food delivery app costs around $20,000 per year if the app costs $10,000.
Besides this, the professionals have prepared this detailed guide to help businesses with the best food delivery app maintenance services. It sheds light on everything about maintaining a food delivery application.
Why Does Your Food Delivery App Needs Maintenance?
If you are wondering about the reasons behind food delivery app maintenance, the list is unlimited. Still, the mobile app development professionals have mentioned some major reasons to maintain a mobile app in today's time. 
1. Customers Love To Use Updated App
None of the customers prefers to use a food delivery app that is outdated and not maintained properly. But, unfortunately, such a situation can occur when you simply develop a food delivery and do not maintain it timely.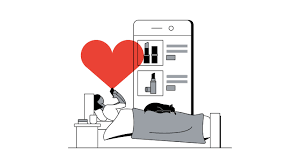 So, to enable your potential customers to experience a better hotel Food ordering app experience that offers the best food delivery app services, focus on its maintenance. It will not only leave your customers satisfied but result in improved business profit and ROI.
2. Updated UX/UI Drives User Engagement & App's Profit
The appealing user interface and user experience play a key role in the app's success and helps to grab the users' attention at first glance. So, apart from focusing on online food delivery app development, businesses should keep an eye on the application's UX/UI while working on its maintenance. The professionals should ensure that the UX/UI parameters of an application are updated and advanced enough to drive business sales and profit in no time.

3. Keeps The Application Error-Free
Mobile app glitches and errors negatively impact the users' experience, which further affects the food delivery app business profit. All this happens when businesses develop a food delivery app and do not focus on its maintenance at all.
As per the food delivery app developers, none of the applications is perfect and contains bugs or errors that can only be rectified with proper mobile app support and maintenance. So, never overlook the importance of food delivery app maintenance.
These three are the major reasons one should focus on maintaining a food delivery mobile app and its development. Now that you know the reasons for mobile app maintenance, let's discover the factors affecting the food delivery app maintenance cost.
Food Delivery App Development- Process, Features, Benefits, and Challenges
Major Factors Determining The Cost of Food Delivery App Maintenance
Here's the list of the major factors affecting the food delivery app maintenance cost. Let's discover them one by one. 
1. Managing Push Notifications
Enabling push notifications is one of the effective ways to keep the users engaged with the application while resulting in improved user engagement. However, if you need to integrate some additional push notification features into your food delivery app, hire mobile app maintenance services experts. This will help you manage and personalize push notifications based on users' engagement and future business goals.
2. Bug Fixing & Updates
None of the businesses will launch a mobile app with bugs and errors. But, with time, users may find some error in the features and functionalities of a food delivery application that needs to be updated with time. In this situation, it becomes essential to address those issues, and hence businesses need to perform mobile app maintenance.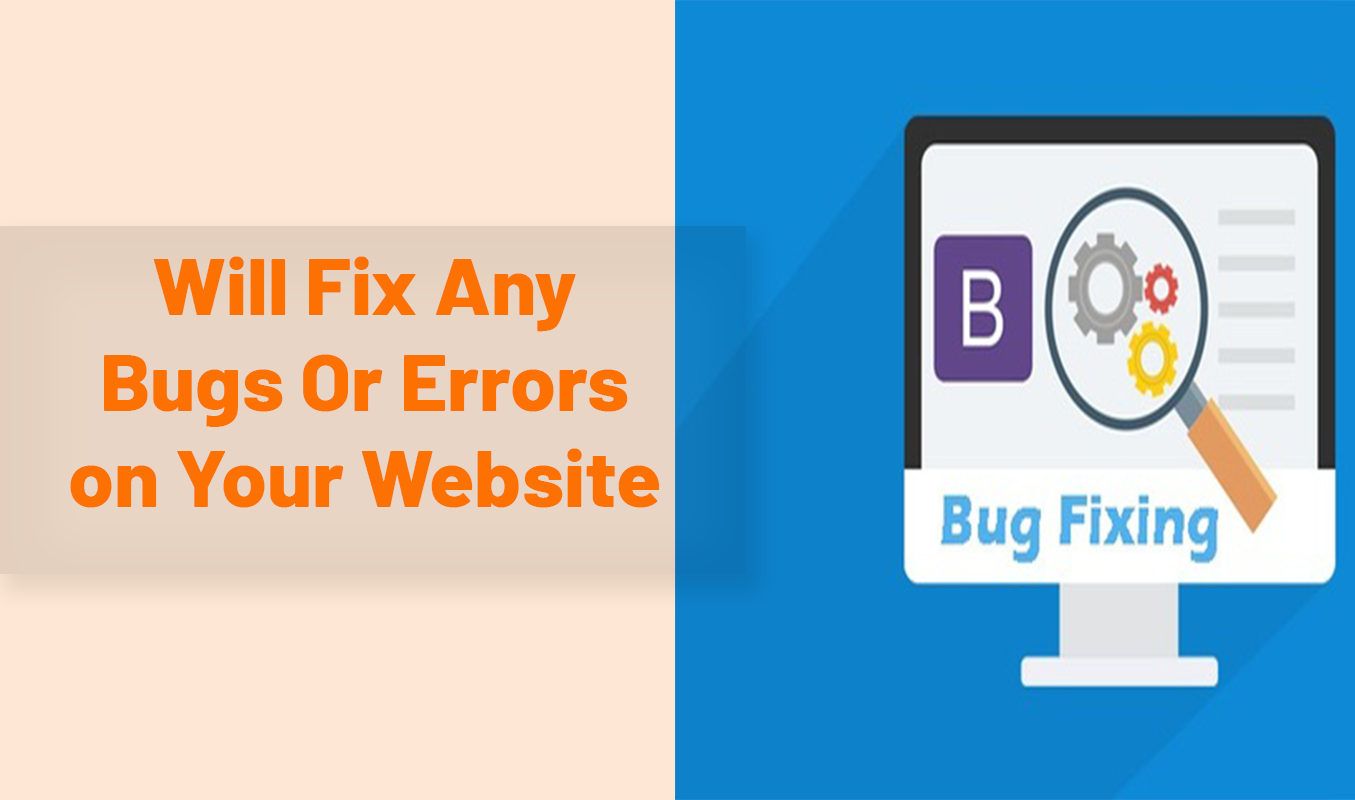 The more complex the app is, the higher the bugs and updates will be. So, keep on updating your app to reduce the maintenance cost while keeping your app working and error-free.
3. New Content Upgradation
Initiating the food delivery website development process doesn't end the job there. A lot more needs to be performed to keep the app running. This activity involves publishing new content as well.
To ensure that the users get updated information from your food delivery app, update the content timely. It could be in the form of text, images, videos, and more. It will help you increase user engagement and earn huge business profits and sales.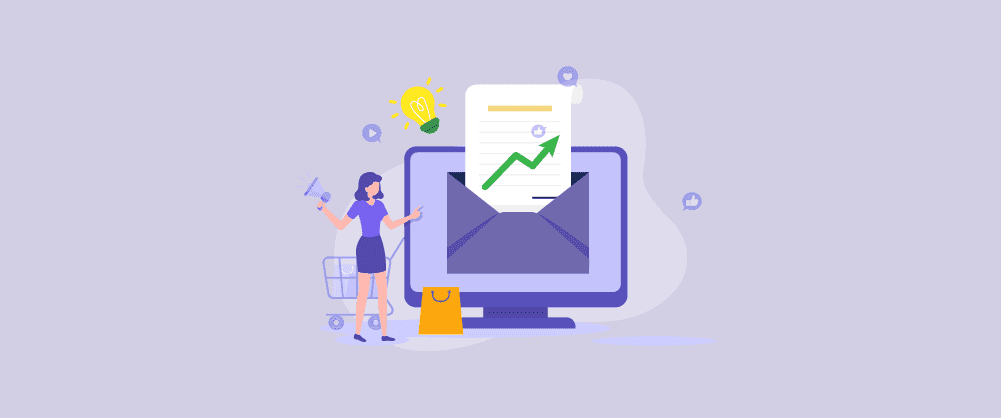 In case you find it difficult to perform the technical content up-gradation process, consult on-demand app development and maintenance services, experts. They will help you with this.
4. Improving App Analytics
If you have created an appealing food delivery application that does not add any value to your business, there is no sense in running it. Start tracking your restaurant ordering app performance and user engagement to resolve this problem.
Wondering, how? Well, you can do this by focusing on app maintenance and support. Scheduling the maintenance process along with android app development or any other helps to get regular analytics and reports, which further results in increased profit. Online analytics and reports are way better than offline documentation and this is where an application could be of great help.
5. Third-Party Integrations & API
If you have integrated any third-party integrations into your food delivery app, be ready to pay for its maintenance. For instance, if your application has a sign-in payment or third-party plugin option, you have to pay annual charges for the same.
Unfortunately, none of the businesses have detailed insight into it, so it is better to hire the best mobile app development company professionals who can offer app maintenance & support along with development.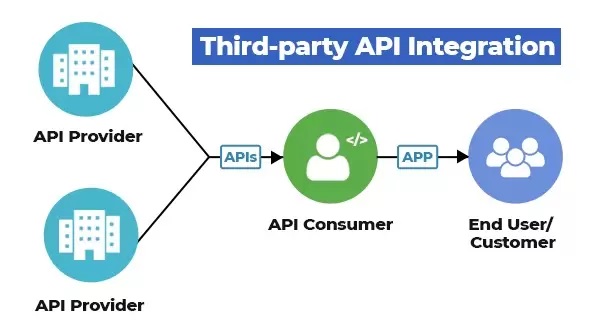 So, these are some of the major factors affecting the cost to maintain a food delivery app. Now that you know the factors well, proceed with the maintenance process further. Along with this, let's take a deep insight into the different types of app maintenance costs.
How Much Does It Cost to Maintain A Food Delivery App?
Every step involved in the food delivery app development process plays a crucial role in determining its cost. Like app design, development, time, and efforts play a crucial role in app development and maintenance; the five most important elements decide the maintenance cost.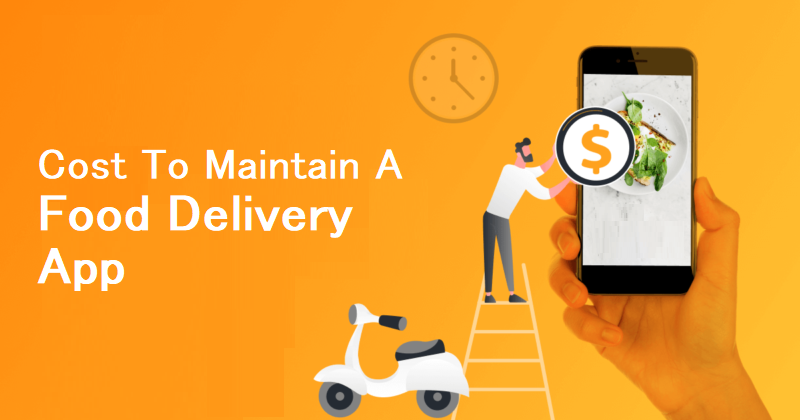 Let's look into them; what are they.
1. App Hosting
App hosting cost is one of the most important factors that can never be skipped while maintaining any mobile app. For that, you need to decide the hosting server where you need to launch your app, and then it will determine your app maintenance cost.
2. Customer Support
None of the businesses want customers to choose some other services. Do you? Of course not! For that, you have to be available 24*7 to assist your customers and resolve their queries. With the changing technology, queries will increase, and hence you will need a better customer experience to support the system. To achieve this, app maintenance is essential, besides determining the cost to build a food delivery app.
3. Third-Party
For successful app development, you need to pay some amount to integrate third-party plugins into your app. The more integration you will include in your app, the higher will be its maintenance cost. Different integrations have different maintenance requirements. For instance, some integrations require monthly maintenance, while some require yearly app maintenance.

4. App Analytics
As mentioned above, application bugs and crashes need to be resolved for enhanced user experience and application longevity. Along with this, getting app analytics also holds crucial importance. For that, you can opt for multiple tools like Google Analytics and pay for its maintenance. The better the app's analytics will be, the less the food delivery app maintenance cost will be.
5. Bug Improvement
Finally, the last type of app maintenance cost is bug improvement. Complex mobile applications have higher chances of bugs and errors, which further add to both development and maintenance costs. Improving & maintaining the app timely helps to eliminate the bugs while enhancing its overall performance.
So, these are the five different types of food delivery app maintenance costs that will help you get an estimated idea of the cost after development. Sometimes, the cost of app maintenance exceeds. To avoid such a situation, the professionals have some helpful tips.
Helpful Tips to Reduce Food Delivery App Maintenance Cost
Performing maintenance is a simple process if scheduled properly, but reducing its cost requires smart work. So, to help businesses reduce the food delivery app maintenance cost, here are some useful suggestions. 
1. Choose The Right Development Platform
The type of platform you choose greatly affects both the development and maintenance of an application. Generally, there are two different types of development platforms available, i.e., native and hybrid.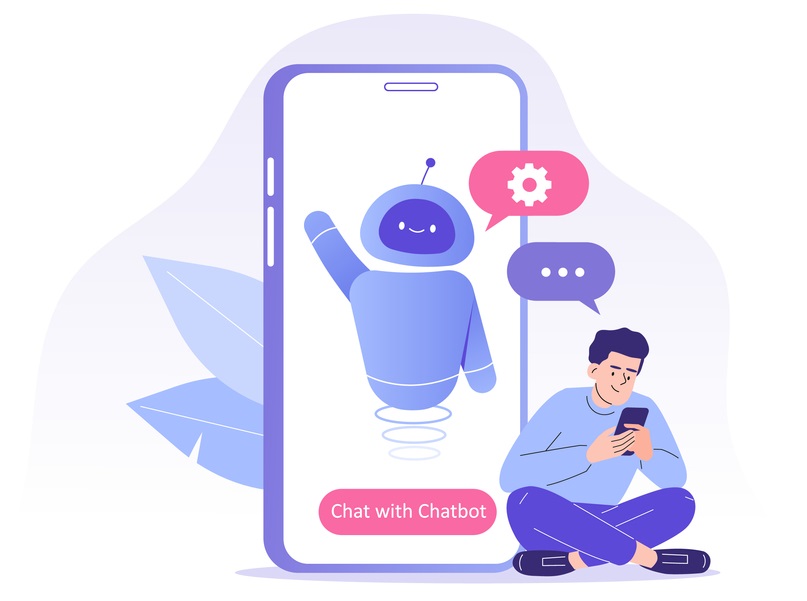 So, you can pick the best suitable platform as per your project requirements as it will significantly affect your mobile app development and maintenance cost.
2. Create A Smart Maintenance Strategy
Developing a maintenance strategy is an essential step that can help decrease the maintenance or reduce unwanted cost factors. So, whether you are maintaining an app on your own or availing assistance from the best mobile app development company, ask the professionals to create a smart strategy first and then step further.
3. Include Only The Best Features
Not every customer uses all the features of an application. Some features are literally of no use to them and only consume space. So, it is better to avoid incorporating those features into your food delivery application and include only the best ones. This will not only improve your app's performance and speed but will reduce your app maintenance cost.
When you hire mobile app developers, they understand the user's requirements first and then incorporate the features accordingly. Doing so will help to adjust the maintenance cost without even affecting the cost of the food delivery app.

4. Go For A Minimum Viable Product
MVP or Minimum Viable Product is one of the best ways to successfully develop an app within budget. Creating an MVP first lets businesses develop a budget-friendly app with basic features, and then advanced features and functionalities can be added later. Initiating this step will help you during development and lower the maintenance cost.
5. Avail Mobile App Maintenance Services
Finally, coming to the last yet one of the crucial factors determining food delivery app development cost, i.e., choosing the right maintenance partner. When you perform things yourself, both time and effort get wasted, especially when you do not possess the desired expertise. So, it is better to hire on-demand app maintenance services professionals whether you are developing an app like Uber or any other.
So, these are some of the best ways to reduce maintenance costs, not only when you develop a food delivery app but while creating an app like Doordash or any other. Now that you are well-versed in everything about cutting down the cost of maintaining a food delivery app, it is time to begin the process. 
Summing Up!!!
Online food delivery was one of the ever-rising trends for decades, and the pandemic crisis has made this service essential in today's time. However, both investment opportunities and competition in this sector are huge, so businesses need to take immense care and maintenance of their app to make it stand out from the crowd.
This is where food delivery app maintenance services come into the picture. So, if you have already developed an application, it is time to step into its maintenance. Either do it yourself or hire food delivery app developers who can offer both development and maintenance services.