SlashDot Slash is the first-ever web application developed by Stuart Morris in 2002, has inspired others to step into web app development. The process started gaining popularity from that time and has initiated other frameworks such as React, Angular, or Node to create some unique & amazing web applications. Now, we can witness thousands of web development projects ruling in today's time. Read this news to know more about latest web development trends that will rule 2022.
With time, the competition is increasing quickly, and hence, it has become crucial for web development solutions providers to keep up with the latest trends. So, if you also own an organization, this article is a must-read for you. It talks about the latest website development trends that are ruling in 2022 and will continue to evolve in the coming time.
List of Major Web Development Trends 2022 You Can't-Miss
The following is the list of the latest web development trends currently ruling, and businesses can't afford to miss them. 
1. Single Page Applications (SPA)
SPA or Single Page Application is one of the trending web development technologies of today's time, with a conversion rate of 37%. Like conventional website applications, SPA consists of a single page that first loads the whole website page and then the dynamic version of the same page.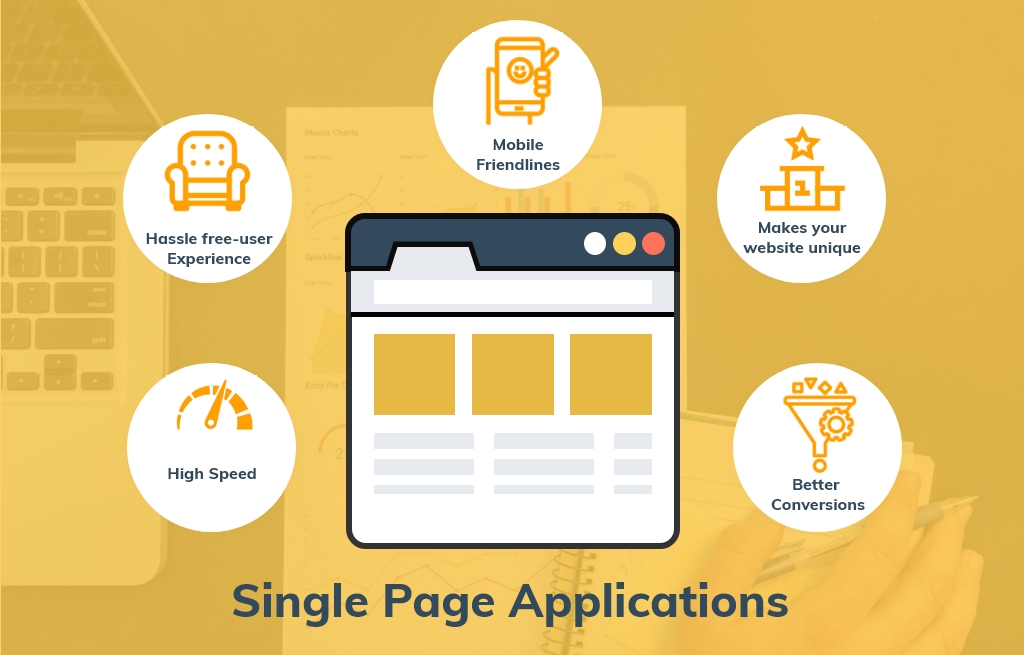 AJAX and HTML5 are the most utilized languages to make SPA's responsive. While creating SPA, businesses can experience some amazing benefits, such as –
Easier navigation
Offline support
Speedy page reload
Convenient debugging

2. Voice Search
In this highly advanced world, the demand for voice search cannot be ignored, and it will going to leave a major impact in the coming time. As per Statista, the web development market worldwide is expected to reach 35.5 billion dollars by 2025, and the demand for voice search will increase 2x times. So, businesses planning for custom web app development in today's time should incorporate voice search to stand out from the crowd.
3. Motion UI
As people always focus on appealing web app designs, the trend for motion UI will not end soon. As per the web application developers in the USA, if a business has an appealing and attractive mobile application or website, the chances of conversion increase by 2x times.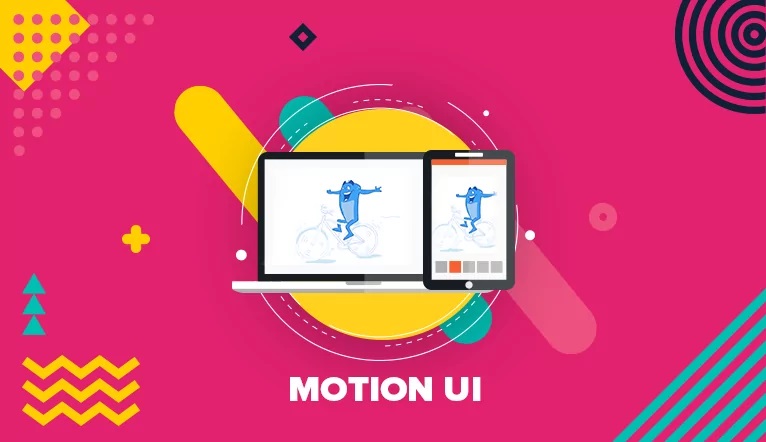 So, while creating a web app for your business, focus on motion UI rather than the old web development trend. Taking this step in 2022 will profit you in the coming years. So, do not miss this amazing website development trend.
4. Progressive Web Application (PWA)
PWA or Progressive Web Application acts and behaves like a mobile application. This trend is specifically developed to take advantage of native mobile app features without even visiting the app store, purchasing, or downloading the software. Amazing, isn't it? Now, you might be wondering why it is a hot topic in web development trends. Right?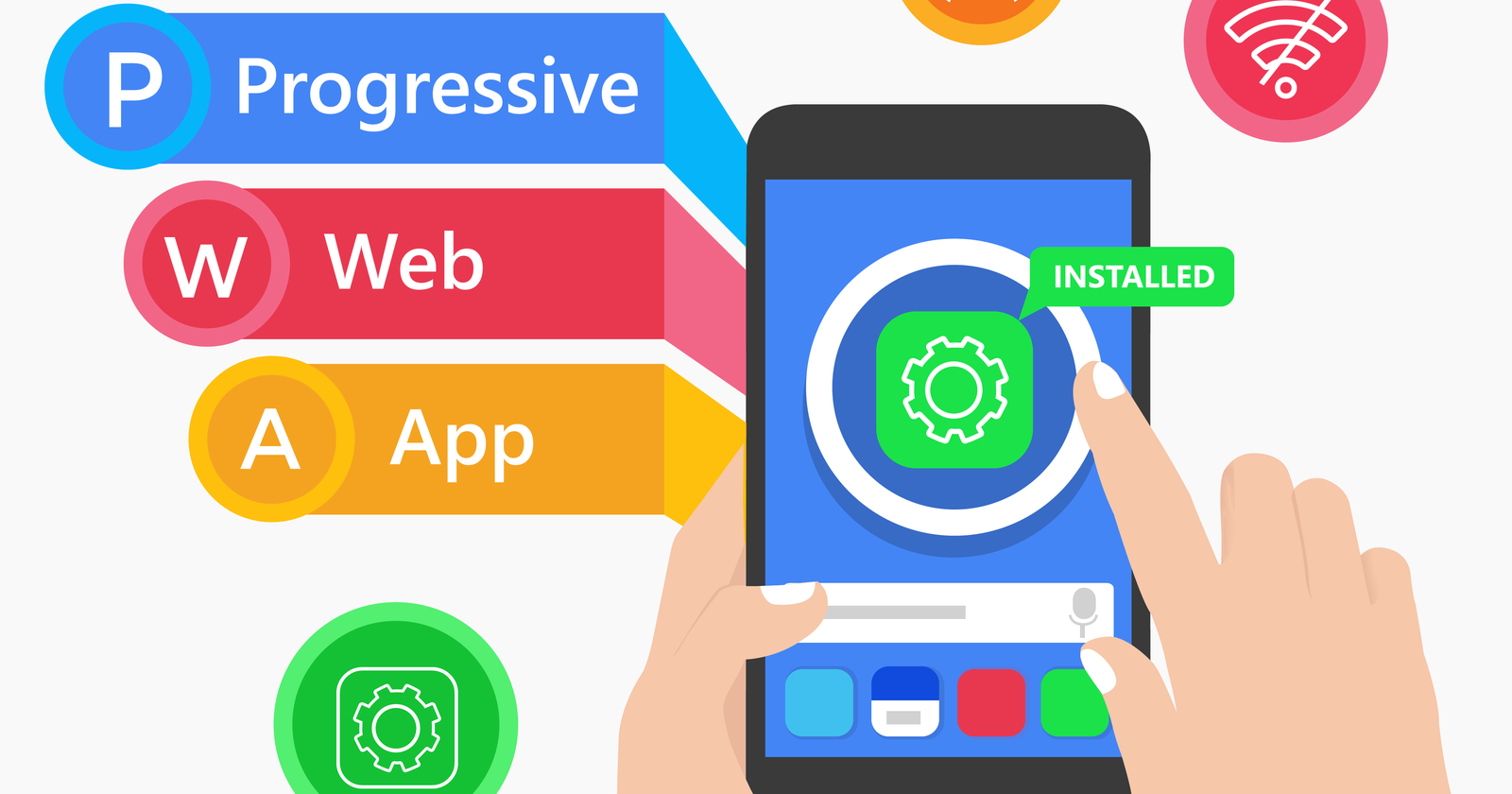 Well, studies state that mobile devices revenue accounts for 55% of the electronic gadgets market. This is why PWAs are also gaining immense popularity in 2022 and will continue to evolve in the coming time.
5. Responsive Websites
While the web development trends 2022 are overwhelmed with new technologies like PWA, old trends such as responsive websites are still ruling. Most consumers prefer mobile devices; still, Google intends to implement mobile-first indexing among web development trends.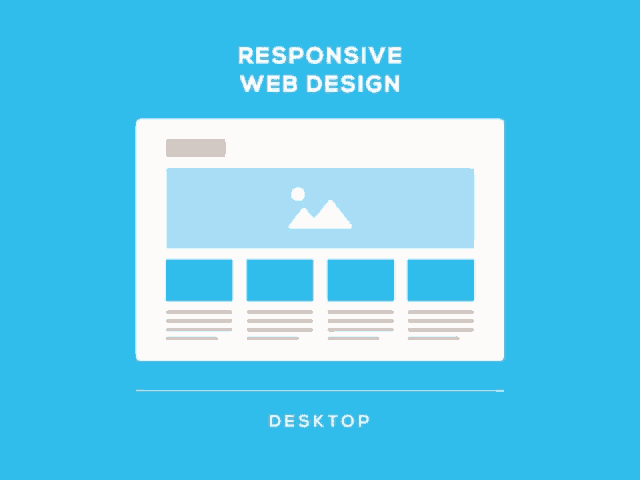 As per the professionals of web development firms, the website's ranking is determined by the adaptability of mobile devices, so having a responsive website is a must for today's businesses.

6. API-First Development
As per the latest web development trends, the web solutions must be fully prepared and have strong connectivity. This is where the demand for API-first development comes into the picture. When it comes to developing a web or mobile app, organizations often overlook API development. But, not anymore! Now, API-first programming is becoming the hot topic of today's time and is well-known for its simultaneousness. So, if you plan custom web app development, you shouldn't miss incorporating this amazing trend.
7. Internet of Things (IoT)
IoT or the Internet of Things is one of the crucial trends that will transform the web development future to a great extent. The ever-rising usage of the Internet has brought IoT into the picture and hence have raised the demand for IoT app Development Company. Now people can easily access multiple devices via their smartphones.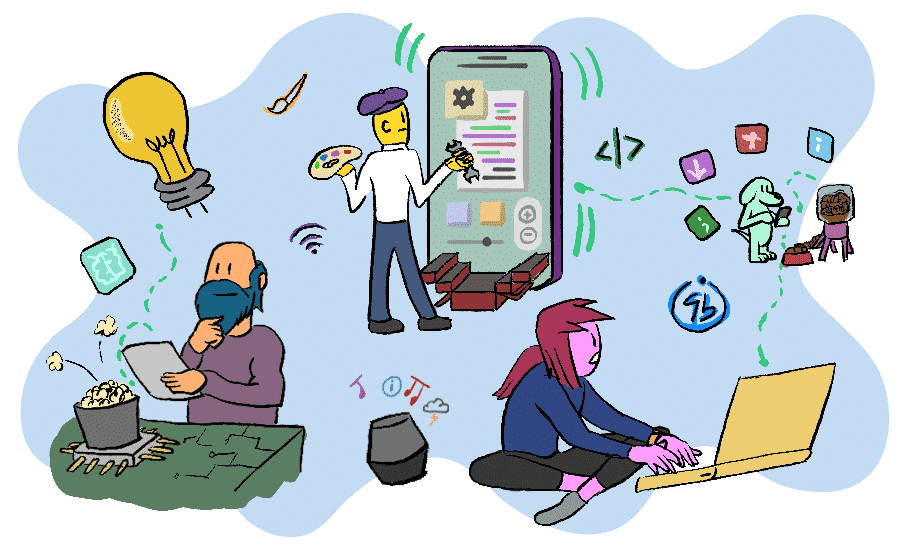 While implementing IoT, organizations can quickly connect with the users and offer them personalized website development solutions. Internet of Things also promotes advanced communication between website layouts and functional models. A wide range of things comes under this trend, such as cameras, sensors, and signaling devices.
8. Accelerated Mobile Pages (AMP)
Finally, coming to the last yet one of the major trends in the web app development industry, i.e., AMP or Accelerated Mobile Pages. The major concept of AMP is to retain users and accelerate page functionality. The trend is somewhat similar to PWA. This web development trend clearly states that the Internet is getting more user-centric, and businesses need to create technologies accordingly.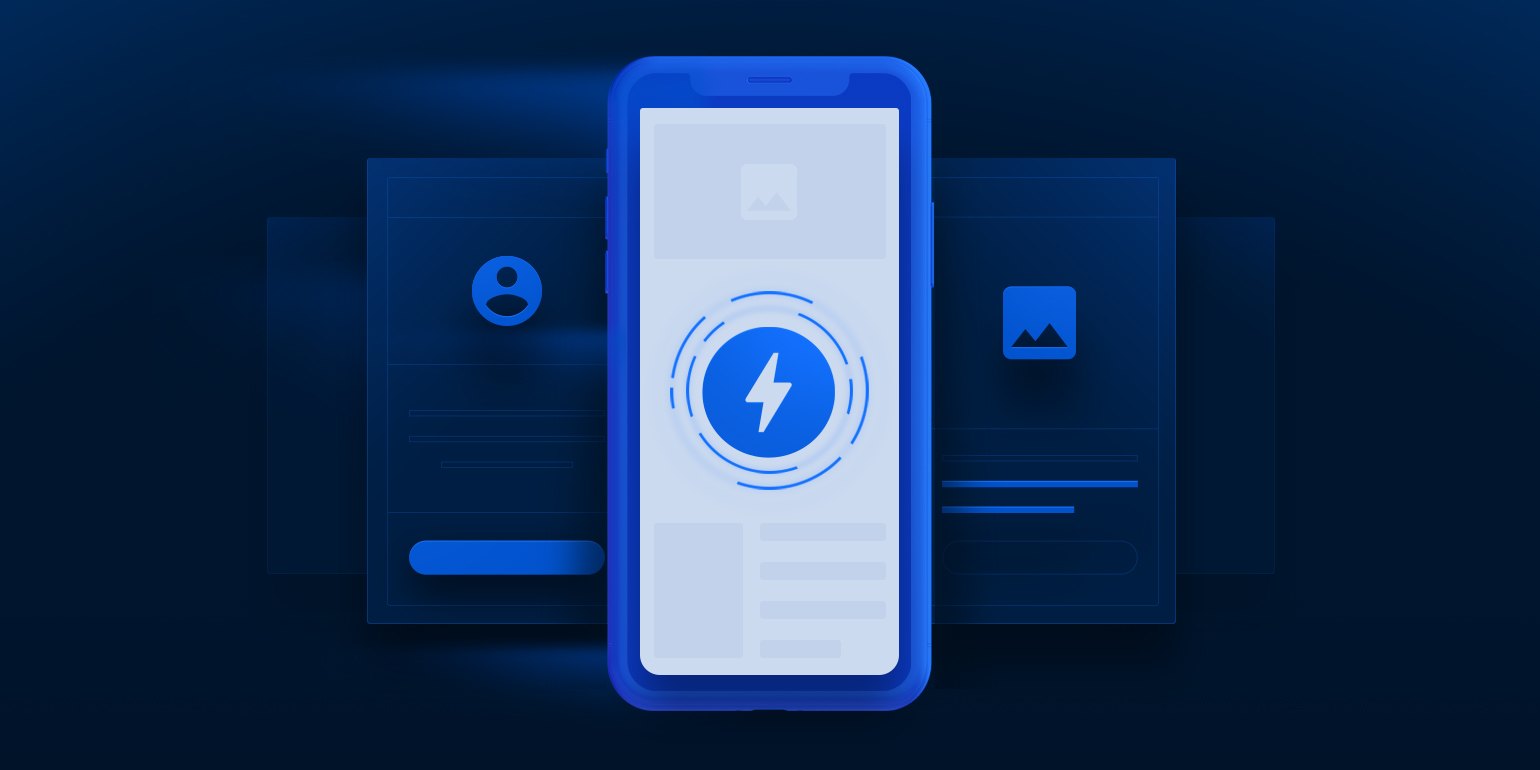 Although 5G technology is there and more brand chooses native apps to improve UE, implementing AMP enables businesses to save UX expenses. So, if you wish to be a part of the competition, focus on this web development trend as well.
Website Optimization Is Essential For Enhanced Digital Transformation
In today's time, everything is changed, including how information is fetched. So, a website is one of those resources that help users or customers to extract details about a particular organization. So, along with keeping a check on web development trends, businesses need to optimize their business website. Doing so will help website development companies or other organizations to optimize their web pages & create an enhanced user experience.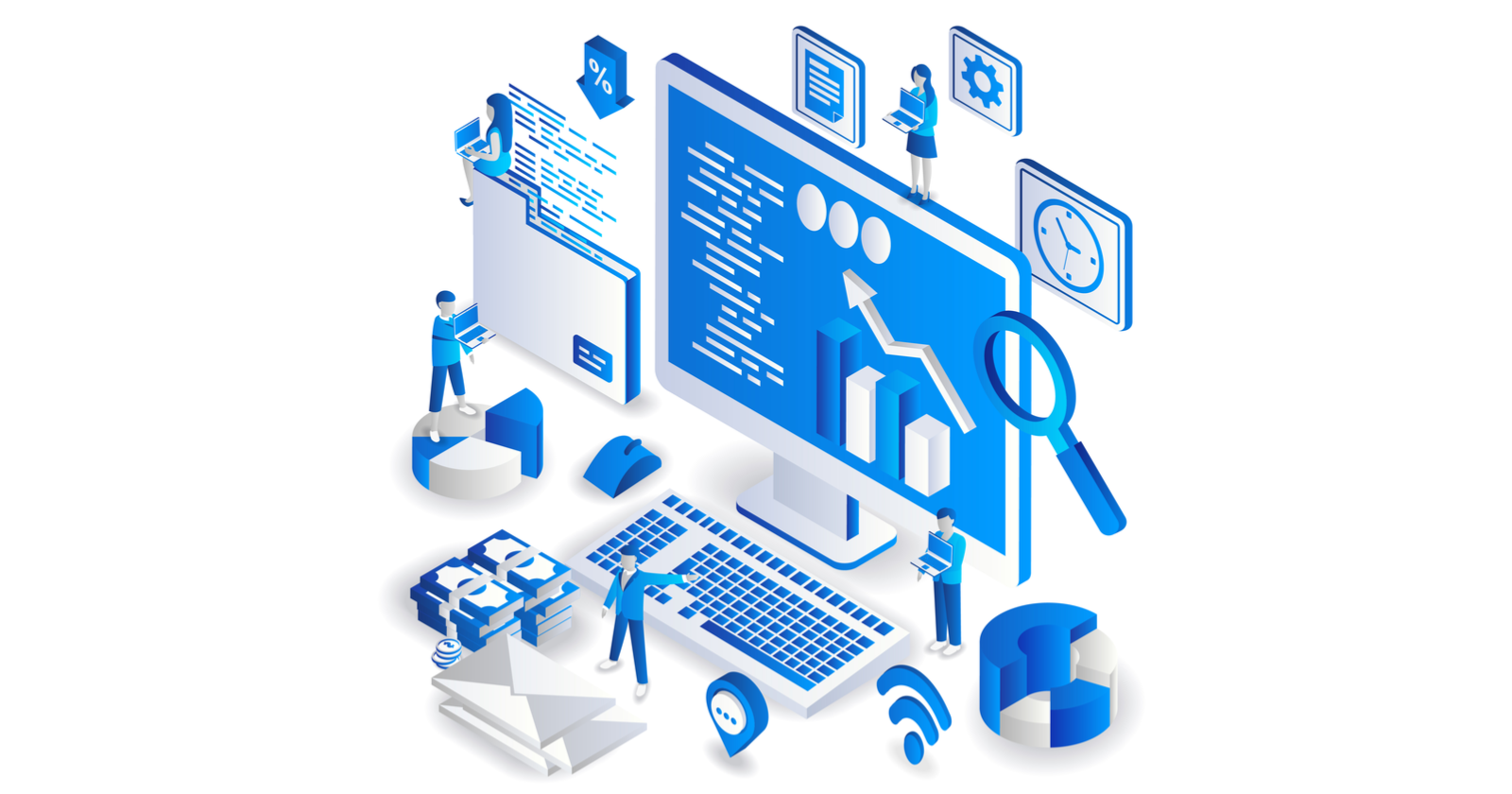 So, if you own an organization and plan custom web app development in 2022 and beyond, you can't miss the aforementioned trends at any cost. Focusing on these trends today will help you remain assured of a successful tomorrow. So do not think any further; instead, be the first one to incorporate web development trends and let your business reach heights.