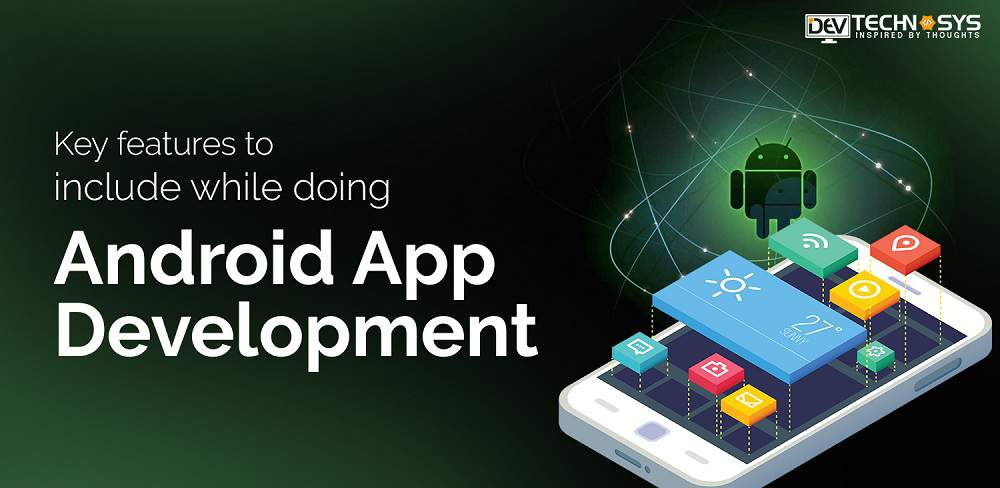 With millions of Android apps soaring quite high in the market, it seems like a piece of cake to convince to go for Android app development. Creating a popular Android app, however, isn't an easy task. There are certainly a huge amount of things that need to be kept in mind while developing an Android app and in order to help you come much closer to become a success in this particular field,
Factors You Should Include At the Development Time of Your Android Apps
1. Locating and Understanding the Underlying Problem
One of the most crucial and vital things that the developer needs to understand is to know the pain points that the people experience on a daily basis. He should be able to know the answers to various questions that affect the people. He should know what people need in order to run their own businesses.
He should also know the tools which will significantly help the people. He needs to know whether he requires more time as well as organizational skills in order to help and. He should even know that stress points that are faced by people. He needs to know the exact problem that the app is addressing when it is created. Understanding what the people require and addressing that particular need is the key to start Android app development.
2. Providing Solutions to Identified Problem
Once the underlying problem is duly identified, you need to build up various ideas in order to develop an app which provides a solution to various problems. For instance, there are various apps in the market that are running successfully as they solve the money management issues of the people.
These apps are rooted in a single location where the person using a smartphone has different ways to deposit, move and even manage their own money. As a best Android development company, if you know this aspect, you are on your way to successfully develop an Android app.
3. Help in Saving Time and Money of People
In case you are successful in developing an app which saves time for people, then you can achieve success in the market. Your apps will certainly get much-deserved attention and lead to multiple downloads.
Also Read: Know about Top Android Frameworks For Mobile App Development
4. Keeping it Simple
Another vital factor in case of Android app development is that it needs to be simple. This essentially means that you should never go about developing an app which only a tech-savvy person can understand. The approach of developing something that can be easily understood by all age groups as well as keeping the functionality less complicated helps in getting more downloads. It is crucial to note that you develop an app to solve the problem of the people, not to add another problem. The UI remains to be quite an important factor, and it needs to be easy to use and simple.
5. Keep the Fun
Another important aspect of developing an Android app is that you should never try to keep away the app from the fun factor. Development of Android apps needs to be a process where it actually results in cool tools as well as well interesting apps, and straight-faced apps made much intriguing. No matter what the requirement is, the particular solution to the given problem needs to be interesting and also make people come back to the app often. So, you should remember that even you have a professional looking app, it should always be fun to use.
6. App Permissions
Among the most anticipated features among the Android device users is the feature of app permissions. A user can easily grant, revoke or deny previously granted permissions at his own will instead of having no option but to provide all permissions required by the Android app to install it.
As far as the development of Android apps is concerned, it has a wide range of challenges. You should hire an Android developer who first confirms that the particular user has granted the app with the necessary permissions or provided an alternative to the user.
Also Read: Tips to Develop Your Own Android App
Conclusion
The key features go a long way in making a great Android app and studying the target market as well as creating something of immense value. In recent years, Google has provided exciting features, and new goodies and the app development companies are keenly observing them. A best Android development company needs to consider this wide range of key features while considering the development of Android apps.