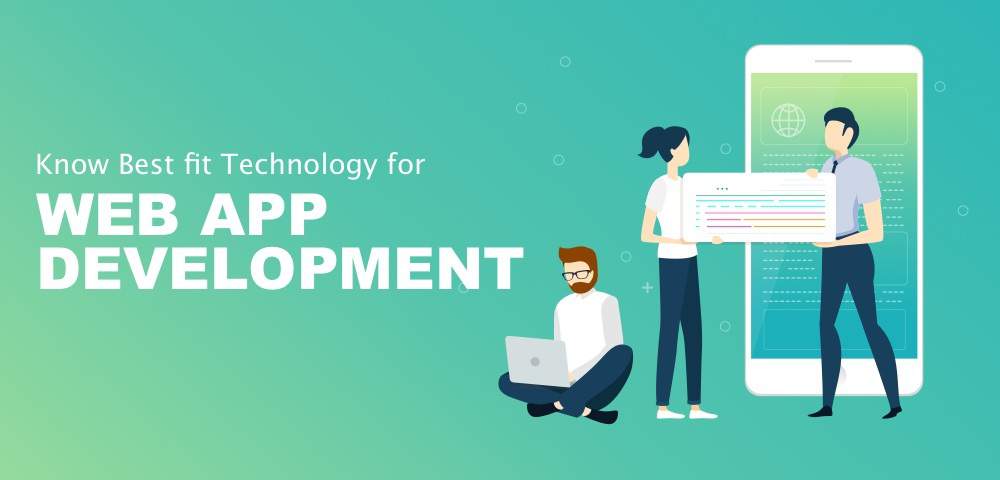 These days having, an online presence is important for almost every business. Not only it will get your business to a wider network, but also it will engage more customers with your business and obviously, it will increase the revenue for your business. So in a nutshell, having online presence brings more growth to your business.
While developing the web application, the web application, there are some crucial which are needed to be paid attention to? After a long journey of development from the static web page smartly boasting off the web presence to the enterprise level businesses silently streamlining the business processes for good growth, the stakeholders and business owners are now too choosy with the selection of technology.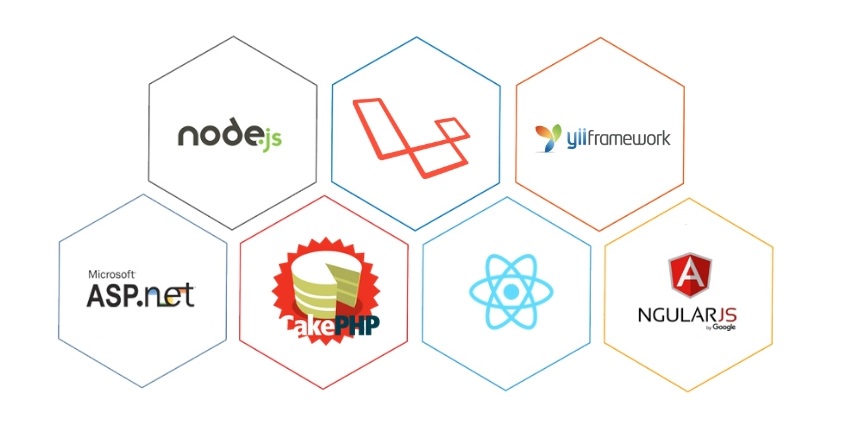 Top Technologies the Companies are Leveraging for the Better Growth of Businesses
1. Ruby on Rails (ROR)
Launched in 2005, the Ruby on Rails which is also called RoR is free to use and open source technology for the web app development which is based on Linux. You can run it on Linux. You may find that so many big websites are developed with the help of Ruby on Rails. As a custom software development company, you can use Ruby on Rails as the best option.
2. Symfony
If you love PHP, then you will also love Symfony. It is based upon the standard foundation on which the best PHP applications are built. You can choose more than 50 stand-alone components available for your own software development using Symfony. Similar to PHP, Symfony is also an open source platform for web application development.
3. Angular JS
The most useful component of this technology is that it is used for both of the development purposes. Whether you want to develop an app for the desktop or you want a mobile app development, you can use the Angular JS for yourself. Just you have to use a single platform, which will fulfill all requirement of web development services. You do not have to go for two or more platforms. It will increase productivity for you.
4. React js
React js is the JavaScript library. You may know that the use of javascript in web application development is very common these days. Many people use React.js. If you are going to develop a mobile application or web application for the e-commerce website, then this one is the best tool or technology for you. You can easily use the library components for an e-commerce website.
Read the Blog: Top PHP Development Frameworks Enterprises Should Use
5. Cake PHP
CakePHP 3.6 Red Velvet is the best option for E-commerce platforms. You can use this technology to develop an e-commerce website. Open source platform such as PHP is among the favorite technologies of the developers. It is a platform which is created using MVC, which stands for the Model Controller View.
6. ASP.NET
ASP.NET is an open source web framework, which is used to develop most of the modern applications for the web. This technology is using web development services such as .NET, ASP, etc. that will create websites that are based on the HTML CSS. Javascript is also used with this technology. You can use it in Visual Studio 2017 or .NET Core.
7. Node js
Node.js is same as React.js. It is a library, which is an open source platform. The only difference is that it is a runtime built in the library. It is built on Chrome's V8 Javascript engine. The most common and the best feature of this platform is that you can create lightweight applications for the web here. Unlike other platforms, it provides a lightweight development process and outcome, which is the prior most requirement of custom web development.
8. Yes, It Is (YII)
If you want to have a platform, which is fast, secure and efficient then you are here with the best option- Yes, it is. We are talking about YII technology. This platform is the best for all those people who want to develop a fast working application for the web. The best thing is that it has reasonable defaults. Default things are the best to use. It follows the Rapid Application Development concept.
Read the Blog: Which are the Fastest Frameworks for Web Development?
9. Meteor
The Meteor is a platform based on the Javascript framework. Meteor is a fast development platform. It is similar to the other platforms that are made using the Javascript framework. However, the only difference is that it has the full stack Javascript framework. Many Libraries and packages are present here altogether, for the developers.
10. Laravel
Laravel is also a PHP based framework for web application development. As a developer, you may know how hard it is to manage the things at the back of any web-based platform. Backend development is not that easy. Therefore, for this kind of issues, Laravel is the best option for all of you. It is most commonly used for the backend development of any web-based application.
Verdict
There is no single tool, which can be chosen better than other counterparts can. Every technology is the result of the futuristic vision and business problem-solving strategy. The key to choose the best tools is to decipher the exact requirement of your business and then consult with a good custom software development company for most satiating business solutions.
Converting the real world business logic to technically automated platform is the tricky task, which sometimes creates much fuss if not implemented logically. Alongside, there are some non-functional requirements, which also create the huge difference in the choice of web app development technology. Hurrying might increase cost manifold, choose wisely