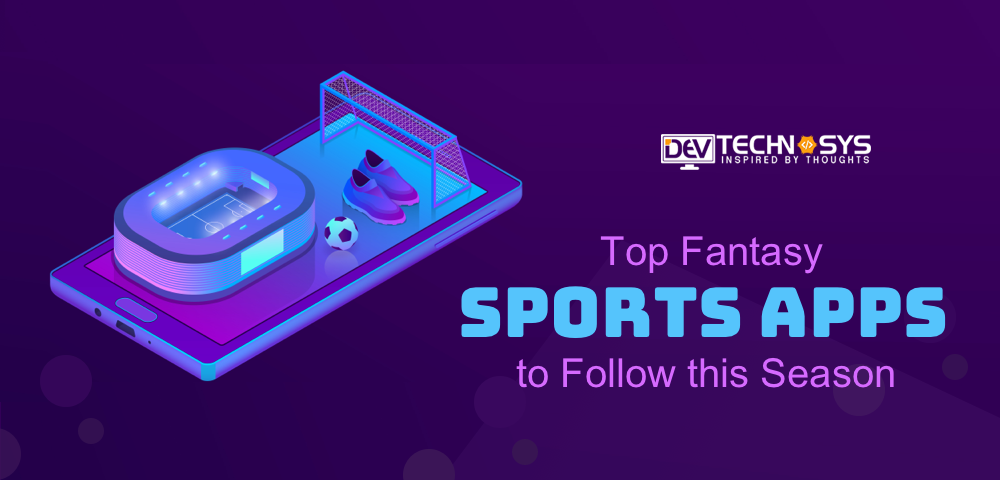 Technology is developing at a rapid pace. Only 5 years ago, users could only connect to the Internet through a computer. Nowadays things have changed and evolution has led us to the mobile connection. Nowadays almost all internet users worldwide connect through their mobile devices. The bookmakers have not been left behind and have ventured into secure and reliable mobile applications so that fans of betting can bet in real time and from anywhere they are in, they can access this fantastic and profitable world through the best sports betting app development.
Stay with us and we will show you the safest and most reliable mobile betting applications for the year 2019.
1) Dream11
The fantasy sports app is one of the most famous apps among users because it lets the user create teams and play games such as cricket, hockey, football, and basketball. The amazing mobile app provides a fantasy game platform, where users create the team with virtual players and earn points as per their performance in real tournaments. The highest point gainer user gets the top rank on leader board. The game advances with the fee where the user can win the real cash prizes. The popularity of the application has created the race among the mobile app development companies for developing a similar application.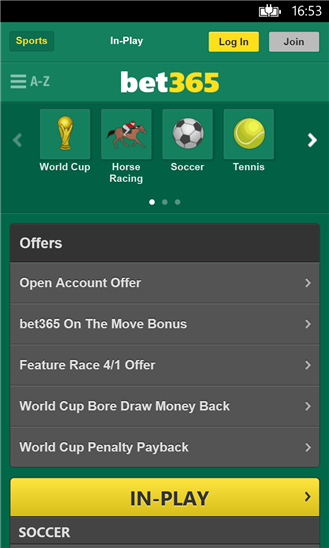 2) Bet365 on the Move: World-Class Mobile Betting
This application is compatible with all platforms of existing operating systems in the world. With this application you can use the following options safely and reliably:
Bet in real time quickly
Have several bets in different categories
Activate notifications of bets placed
Follow football matches in real time with the option "Live matches"
Schedule tennis or basketball games
You can withdraw and deposit money safely when you want
Bet365 in motion not only offers a friendly interface but you can also place bets for major sports activities such as football, basketball, baseball, handball, volleyball, tennis, rugby, ice hockey, cycling, darts, horse racing and Formula 1. In the same way, you can play poker, bingo, and lottery in real time.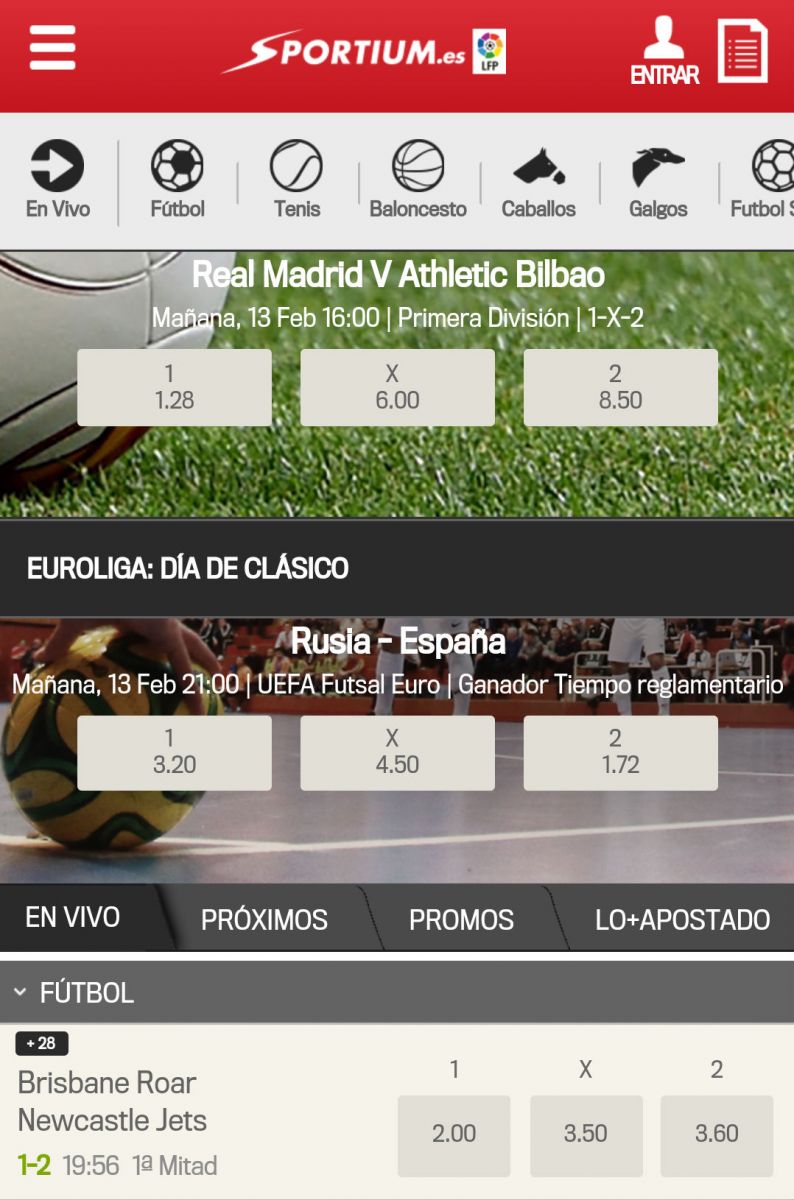 3) Sportium: A premium application
If one asks for best sports betting app development, this application comes at the top list, 100% Spanish and has been in the betting market for more than 10 years. Its birth in 2007 by Ladbrokes and Cirsa, led this application to consolidate itself as one of the safest and most reliable in the field of betting. Sportium is one of the main sponsors of Spanish professional football. These are just some of the spectacular features that this application has:
Streaming service with the "Sportium TV" option
Improved betting section
Option "Club League"
Real-time bets
Sportium offers a secure betting platform not only in Spanish football but in sports such as baseball, hockey, horse and greyhound racing, tennis, basketball, handball, volleyball, darts or cycling.
Related Blog: Time and Cost to Develop Fantasy Sports Mobile Apps
4) M Apuestas
It is one of the newest applications in the market. However, it has managed to position itself in the gamblers' liking because it offers other forms of financing and very attractive winnings for each bet. Its strong in this market is the combined bets. These are just some of the spectacular features that this application has:
Quiniela
Fantastic League
Real-time bets
Attractive bonuses and promotions

This application is noted for its presence in sports activities such as Rugby, Baseball, Australian Football, Golf, Ski Jumping, Snooker, Futsal, Bandy, Darts, Table Tennis, Water polo, NASCAR, Formula 1, Motorcycling, Cycling, Athletics, Boxing, Combat Sports, and Cricket.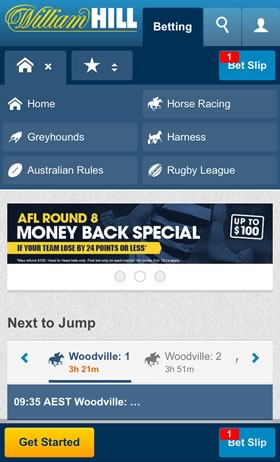 5) William Hill bets
It is one of the most recognized bookmakers for its quality and security when it comes to talking about reliable bets. With this application, you can bet in real time on the different sports activities offered. The most innovative feature of this application is the incorporation of the streaming service, providing the user of the application with immediate information on the outcome of their bets. With this application you can use the following options safely and reliably:
You can listen to radio broadcasts of cricket
You will have multiple sports events to place bets
Participate promotions and bonuses
Real-time bets
The real-time application like William hill bets has increased the demand to hire app developer in the market.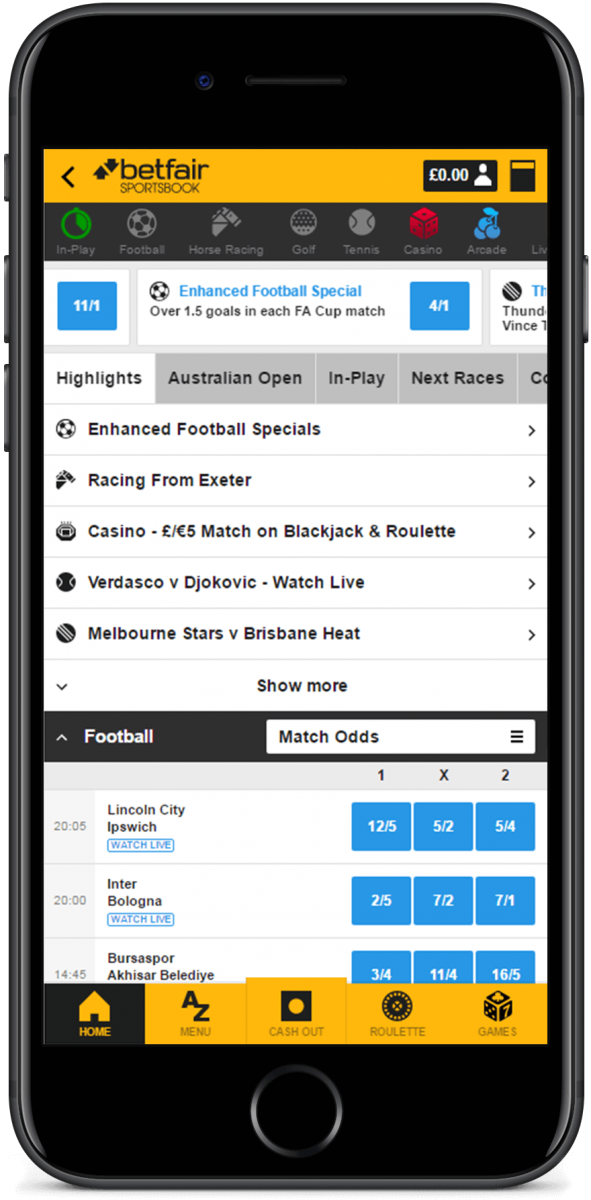 6) Betfair
If you do not have an account in an online betting house do not worry, with this application you can create your account and start betting on the different sports activities you have at your dispersion. Below are just some of the spectacular features, which ranks this at the best sports betting app development:
It is easy to use because its interface is intuitive for the user
You can make and combine bets with just a few touches to the screen
You will have information in real time to strengthen your bet
You can withdraw your funds whenever you want or cut back what you have lost
You can fully enjoy live matches of football; basketball, tennis, and horse racing live from your mobile device.
Almost every mobile app development company efforts for a similar application, with optimum features to allure the customers.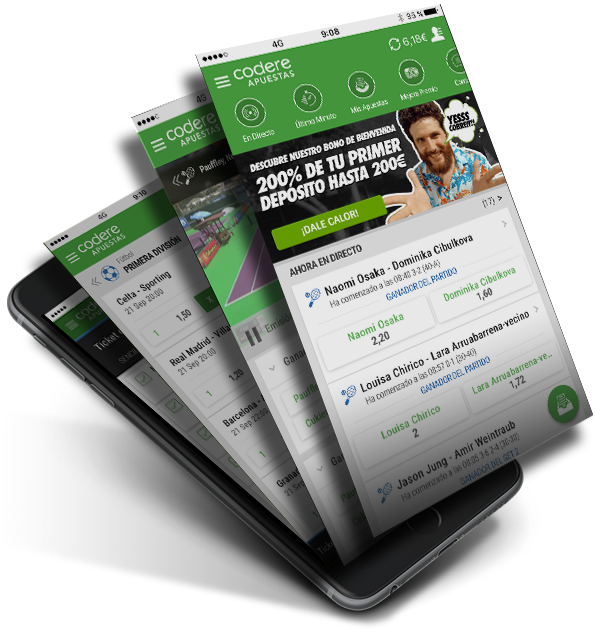 7) Codere
This application is one of the best known and respected by fans of betting since it offers very attractive profits and a diverse range of sports activities to place bets. This application is one of the most secure in terms of the multi-tasking system in real time, and a very attractive earnings top for novice and professional bettors. These are just some of the spectacular features that this application has:
You can bet in real time
Performance comparison through Quinielas.
You will have at your disposal the most important sports activities to bet
The only negative thing we see to this application is that the live streaming service does not count. Although its system for updating results is very fast.
8) Luckia App
With this safe and reliable application, you can make different bets according to your taste: simple bets, combined bets, or in real time. One of the pillars of this application is its different promotions to encourage novice and professional bettors. Among them we have:
The Luckiapuesta
The betting Marathon
The Luckia club
The League Guide
Related Blog: Cost and Features to Develop Sports Betting App like Dream11
The Luckia app includes a wide range of sports activities to bet on, including: Boxing, Combat Sports, Athletics, Cricket, Alpine Skiing, Cross-country Skiing, Tennis, Baseball, Rugby, Floorball, Australian Football, Futsal, Golf, Formula 1, NASCAR, Cycling, Bandy, Darts, Water Polo, Motorcycling, Ski Jumping, and Chess Snooker. Register with the MAXLUCKIA code to get your bonus.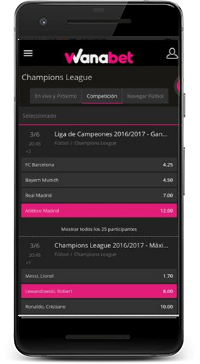 9) Wanabet
This application belongs to the prestigious Recreatives Franco Group. This application has the backing of more than 50 years of experience in the betting market. One of the pillars of this application is the ability to place bets in real time, putting at your disposal a wide range of sports activities where you will get the best profits. This application allows the user to combine different bets at the same time since it has the option "Multi-event", this being the most outstanding option of the application. These are just some of the spectacular features that this application has:
Interactive navigation menu
Real-time bets
Multi-event option to combine bets
Variety of markets in which you can bet
Wanabet is an entirely reliable and secure platform to bet on the following sports activities: cricket, volleyball, baseball or hockey, tennis, and basketball.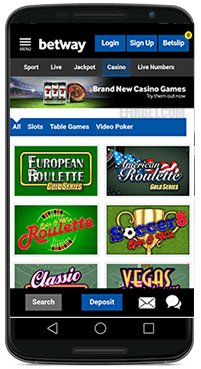 10) Betway
Betway was launched in the year 2006 with its online version. Betway is convinced that sports betting goes beyond supporting an athlete or team and waiting for the winnings. One of the most outstanding features of Betway's latest generation sports betting service is the one related to its mobile offer. Users can place bets through any platform and use their cell phones to be aware of how it evolves throughout the day. Betway mobile bets are unmatched, join in and enjoy the excitement without interrupting your activity. They offer gamblers an easy and convenient betting system; the site for mobile betting is intuitive and direct. There is no longer any reason to miss the opportunity to make winning bets, take advantage of all the information and breaking news that is available to you.

With the Betway mobile betting account, you can use the same funds and bonuses that you have in your online account, which means that you will have more opportunities to see how your cash grows. You can also easily see how the winnings accumulate in a short time with all the additional opportunities you have to bet.
Conclusion
Cricket is the religion in Asian countries and betting is undoubtedly the number one choice of cricket fans. Alongside, the amazing betting apps are now offering the betting services for other games like hockey, and football also. Moreover, the typical local Asian games like Ice hockey and Kabaddi have also taken the glamour seriously and now enjoy the betting. If you are a mobile development company and looking to hire app developer, sports betting app could be a good project to start. Betting is good and fun is it goes as per local laws. Abide by the laws and enjoy.