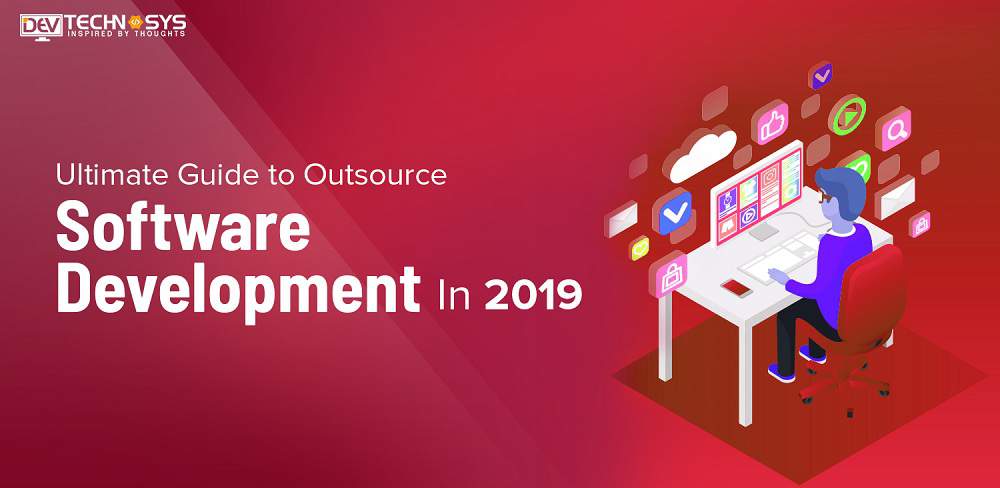 Out of all the challenges that you have had to date we understand how outsourcing software development is the most herculean task of all. However we are sure, if you are able to plan ahead of time, follow some of the remarkable tips that are mentioned in this article you can just enjoy expertly built professional-quality software, high-performing to meet your all enterprise requirements.
No matter how not-so-possible it may look like, finding a website development company to outsource is not impossible of a task. Imagine all the benefits you will be able to reap when you are able to successfully outsource the development task: like cheap development cost, faster development, improved work efficiency and much more.
If we go by a study, about 70 percent of all outsourced custom website design services, web development services fail to provide the value for money web development. This means there is pretty much high chance that your project might completely fall out. However, if you can only avoid those mistakes and threats you get to stand in those 30% successful companies.
What Are the Common Mistakes You Make While Outsourcing?
1. Miscommunication
A failed outsourcing is somewhat a result of a failed communication process. If we look closely effective communication is something that empowers your software development and other services like custom website design services.
What happens if you eliminate it from the equation? We all know not clarifying the details of the project, no follow-ups, no feedbacks, not effectively communicate your needs: these are some of the factors that lead to failure of the entire project.
Read the Blog: Software Development Trends to look out in 2019
2. Culture, language and time difference
When you hire a custom software development company there are a lot of things apart from their technical prowess that is to be attended. There are a lot of differences in culture, language, time and lack of communication tools that make things more difficult to manage.
According to a study, about 59 percent of all the project failure is a by-product of difference in cultural communication styles. Some of the other problems that arise with miscommunication are failed deadlines, lack of motivation, quality compromise, hidden costs and much.
3. Work allocation
A good way to make your outsourced development task perfect is; before you hire a website development company you must decide why is an offshore collaboration so much needed for your project?
What are the objectives, what benefits you will be able to reap, setting priorities and acknowledging what parts of the project are least prone to failure are some questions you must find answers to, to avoid the chances of failure. In this way, you will be able to know what parts of the project can be performed well in-house.
4 Ways to Ensure Success When Outsourcing Your Project
Since we have already it clear you need to be very precise in defining your project requirements, prepping for the project, understanding the objective of offshore collaboration and other important factors, let's directly dive into the development phase.
Some of the expert points to make your outsourced IT project success is:
1. Guide your extended team
On hiring a website development company for your outsourcing needs, there are often chances that they sell themselves as autonomously working efficient custom software development company. This entails that they continue to work on your projects while you can focus on running your business while they have the freedom to work under no supervision.
While this may sound productive and good, it can be dangerous for your project. Frequent communication allows you to share important details. Contact your team regularly, as for them for regular updates, manage the development of the product, motivate them and provide them with your valuable feedback.
Try to strengthen your relationship with the team and be in frequent touch. Mail, call, video conferencing are some of the solutions that can help you avoid the miscommunication and intact clear instructions to your team.
Read the Blog: Qualities to look for in software developers in 2019
2. Tracking the progress
Scheduling your project, setting the goals and milestones are a great way to track your project progress. Make your goals measurable, realistic and make your team acquaint with it. There is a reason we make them measurable so that the results are calculable and achievable by your team.
Set time frames for each step of the project and avoid the complexity. There are numerous development approaches which can make thing happen just the way you want and in the time period, you have decided. Also, always set the timeline with thoroughly discussing with website development company you hired. This way things will be more standardized and achievable.
3. Be flexible and have an exit plan
An outsourcing development project is overrated, it is very important to understand it is the scope of the project that breaks or builds up a project. Thus, you are needed to maintain the needed balance. Outsourcing software development is tricky ball it is about unseen problems and additional expenses. Be prepared, be flexible, be responsive to the changes and have an exit plan ready.
4. Don't expect too much
Outsourcing just as we mentioned is just overrated. Then again, if you are able to execute the whole thing well it works wonders and you are definitely going to reap some of the great benefits of outsourcing a project to an offshore custom software development company.
Don't lay too many high hopes, it is also a process-driven operation. Just because something is offshore doesn't mean you are purchasing a service. You may, in the end, get an 'okay-ish' product as a result. Be realistic and plan from the beginning to make sure the result is close to your expectations. There are also chances that with your planning your extended team just surprise you with something exceptionally good.
How to Outsource Software Development Successfully
In the end, it is all about executing your project well. Set your project goals efficiently, be realistic, hire an efficient offshore software development company that stands upright on your requirements, communicate, check and manage and viola! You have finally become part of the 30% offshore web development, software development, custom web design services that are a success. And don't forget, the key to success lies in a good outsource partner.