CRM ( Customer Relationship Management ) is a tool for managing business relations and communication with customers. The goal of implementing CRM with the help of software development services is to improve business relations.
A CRM system helps companies in staying connected to the customers, streamline the processes, and improve the benefits. Customers are the most important business unit and without customers, no business can exist.
How a company manages the customer database matters a lot for business success.  Let's put some focus over "R" in CRM. R stands for Relationship which is the most promising part of the trending acronym.
A relationship is the soul of any business and can be called as the bridge between business services and customer needs. The majority of the companies, using CRM software development services, and first, most require CRM for bettering the relationship quality, consistency, and arising customer loyalty.
CRM is the most trusted tool for enforcing customer loyalty and improving business-customer interaction.  CRMs are primarily used by companies for improving core business processes, managing contact information, streamlining customer relations, contact management, customer interaction, task scheduling.
According to the data, CRMs are most of the time required for contact management. Around 88 percent of the requirement arises for the same, whereas 80 percent of the business chooses CRM for customer interaction. Around 75 percent of the company choose CRM task scheduling and task reminders.
The most viable benefits of custom CRM development are the better management of sales pipeline, lead nurturing, better marketing campaigns, team management, customer service reports, and data analysis. A good CRM gives a 360-degree profit for your business. However, the umbrella term for all profits is Relationship management.
The customer database increases as the company grows. Gradually it becomes too hard to centralize and streamline customer communication.
The important communications are often scattered in the spreadsheet, more or less lost in the notes, and hidden under multiple similar folders. This scattered nature leads to inconsistent interactions with the customers resulting in the loss of business and money.
CRM application development is a viable answer to this management. Through adopting the CRM system the scattered management can be streamlined and customers can be retained for long.
According to the claim by Software Advice, around 74 percent of CRM adapters state that CRM offers improved access to the customer data.
Around 61 percent of the sales distributor claims that CRM allows for better access to customer data and information. Another report by Capterra says, around 47 percent of CRM user-preferred CRM management for better customer retention and improved customer satisfaction.
Often neglected for most of custom CRM development benefits, CRM is often considered profitable for contact management. Alongside, sales management and productivity are also the parallel benefits of business reaps.
A CRM solution helps the business owners in managing the business relationship with individuals such as customers, service users, suppliers, and colleagues, throughout the life cycle. Alongside helps in finding new customers, winning the business, providing support, and additional services.
Is CRM suitable for you?
CRM is suitable and beneficial for every aspect of the business, such as sales, customer service, business development, recruitment, marketing, other business lines.
These all aspects anyways connect with the external environment and require a better relationship and interaction with the external environment.
With CRM you can store the customer contact information, make note of prospective customers, record the service issues, manage the marketing campaigns, and identify sales opportunities and almost everything at a single location.
This information is therefore available to every authorized person in the company, whenever they need it.   The better visibility and faster data access offer easy collaboration and increase in productivity.
From the salesperson to the CEO of the company, every level of the employee can get to see the communication status with the customers, what the customer has bought, when the last transaction occurred, track record, previous payment details, and much more through the customized views for everyone.
Companies can drive the growth of their business with the help of CRM software development services.CRM is more suitable for users who need to view the records more often at a different level and often face issues such as data redundancy and wrong data interaction.
Why CRM is important for business?
According to the prediction by Gartner, the companies are moving rapidly towards the huge CRM adoption and by 2021 CRM will be the largest revenue area for expenditure in enterprise software.
Looking at the future perspective it is advisable to prepare the strategy for business. Getting the up to date and reliable information is the basis for sales, business objectives, and profit-making.
It is crucial how you translate the data streams coming from customer service, sales, marketing, and social media monitoring for transforming into useful business information.
A powerful CRM system developed by a CRM application developer gives a clear overview of the customers. With the CRM application development, the user gets to see everything in one place. The clear dashboard tells customer history, the status of the orders, outstanding issues with the clients.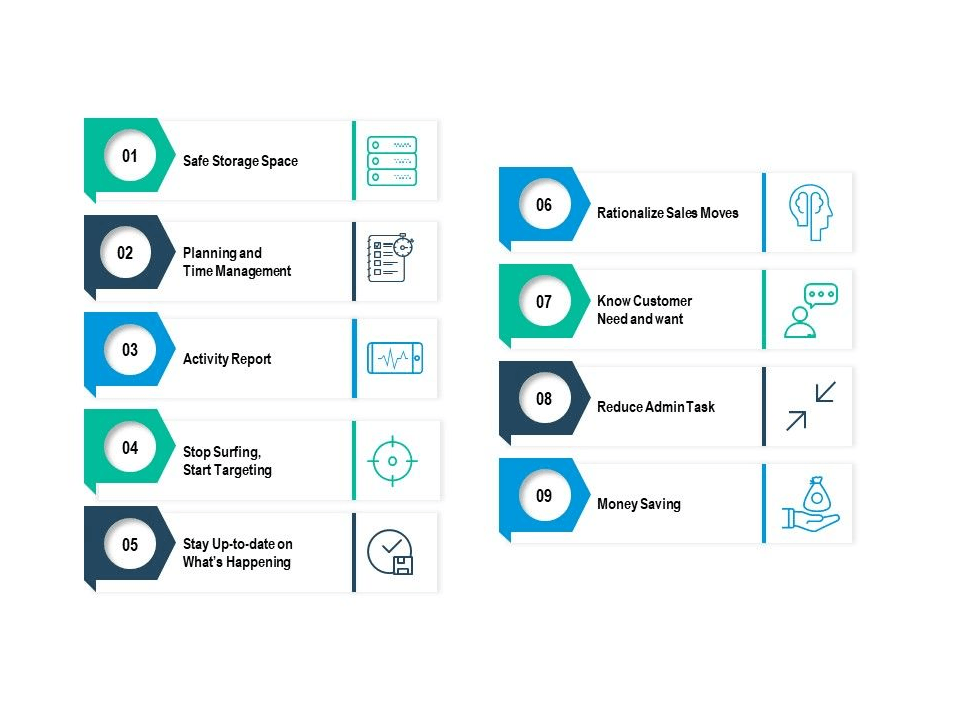 Also, the Customer Relationship Management tool helps in recording the relevant information of the user, and track their social media activity such as their likes and dislikes, along with their response to the competitor apps.
Marketers can use CRM software for understanding the pipeline process of sales and better managing the prospects. This makes the forecasting simpler and more accurate.
Using CRM, marketers get to see the clear road map for every opportunity from first inquiry to sales. The biggest gain comes from the little expansion to traditional CRM.
CRM is useful for marketers for understanding the sales pipeline and better managing the prospects. This makes the forecast simple and accurate. The marketing department uses CRM for understanding the sales funnel and drawing a better prospect pipeline.
This way they can make better forecasts and accurate assumptions. CRM offers clear visibility for the opportunities and a clear road map from the first inquiry to sales.
The maximum productivity of CRM can be taken when expanding CRM beyond the sales and marketing tool. Embedding the business CRM over other departments such as HR, supply chain management can give you a great benefit.
Although CRM systems are traditionally used as the sales tool, now other departments of the business is also finding a great number of benefits in CRM.
A Customer needs to be managed across different channels. A customer can raise the issue on one channel and then can switch to another one, or may resolve it later on the telephone.
The CRM platform when rightly developed by custom CRM developers and implemented helps in managing the inquiry across different channels. The executives can take a direct and single view of the complete funnel without losing track.
Why Need of CRM
CRM benefits the business by centralizing, optimizing, and streamlining the interaction with customers. Your business becomes better in the following ways:
Better customer information management
Better Segmentation
Better customer retention
Preemption of needs
Better and speedier communication
1. Better customer information management
All the information about the customer is stored in a single place. This makes CRM a super communication tool for users. A user can get easy access to the key information, which gives sales, marketing, and customer support and extra advantage.
Not only has the common information such as full name, contact, address, postal address, mobile phone number, and social media account, but also critical business facts.  With the detailed information on fingertips, the communication becomes personalized.
Also, with custom CRM development, you can save all the activities, projects, live messages, email exchanges, orders, and invoices and customer service requests. In other words, CRM helps you better understand what the contacts want.
2. Better Segmentation
There is no possibility that one would expect a faceless crowd or users for their business. The dominant role of the perfect audience or users is a focal point of CRM development.
It can be well organized by segmenting users and prospects into their targeted audiences.  Here, the solution is CRM application development; it provides better segmentation than other alternatives.
CRM permits the user to break down their collated data by different criteria and categories that make it quite easy to create more focused lists.
These are used in Sales and marketing and it allows you to run more specific customer marketing campaigns and make you able to analyze your projected sales process and guide pool.
It simplifies the process, offers, and sales pitch, by making you addressed about the targeted customers. Summarily, an efficient CRM system developed by CRM software development services helps in knowing who is interested in your offered sales and who is quite being far to fetch.
3. Better customer retention
CRM has been proved as an influential tool in finding and nurturing your potential customers. It is a great tool that keeps the targeted new customers happy and satisfied.
The system is equipped with a specific "customer retention" advantages. CRM helps you to keep you remind about the possible appointments or follow up emails.
Furthermore, the CRM system also provides you an opportunity to connect with the customers who have either been neglected or not contacted. According to Frederick Reichheld of Bain & Company, existing customer retention is 6 or 7 times cheaper than getting a new customer.
Hence, the CRM system supports enfeebled marketing campaigns, customer interests, email campaigns, customer surveys, etc. It consolidates customer interest and retains a better customer experience. It's better to guide CRM development with the help of custom CRM developers.
4. Preemption of needs
It's better if you know whom to target or reach. So, a better tool may solve your fundamental problem. Your business can fetch enough benefit by using CRM application development.
It's quite simple to upsell or cross-sell a customer while tracking their habits of buying.  One important benefit of the CRM system is helping salesmen to sell more and quicker. It is due to easy access to the customer interaction history that allows the sales representatives to anticipate the needs of the customer.
It will be more effective if you know your contact's history. Such as what they bought, when they called off, what contracted they offered, their buying habits, and the most improvised factor about their possibilities of becoming customers.
It makes you proactive to come up with better and new offers to the customers at the right time. This would enhance the customer experience with great customer service. You will be successfully plotting new plans and offers by accessing an interaction history.
You are just a few clicks far to know whether your contact got any problems or difficulties with your product. CRM system helps you in analyzing how the service requests handled, or whether your customer was duly satisfied or not.  You get an opportunity to solve the past problems your customer and build your reputation by exploring better customer experience.
5. Better and speedier communication
You don't want to irk your customers by making their complaints pending for long. Better and quick communication with your customer's requests symbolizes professionalism.
It proves as time economical for you as well as for the customers. CRM system offers customization and ready to use email templates, documents, letters, quotes, newsletters, invitation, proposals, etc.
Additionally, the CRM system also helps you in drafting emails and SMS and scheduling their dispatch in advance. An effective CRM system developed by a CRM application developer strengthens organizational performance.
It also helps you in personalizing your communication, send links to videos and FAQ, sending replies that resolve problems; even phone calls can also be made from the CRM system.
Conclusion
In recent years the need for customer retention has not been limited to just quantifiable solutions provided by software development services.
It has become one of the most crucial factors of business growth with better customer relationships. Today, the digital age has made the importance of customer relationships a focal point for every business.
The business needs to build a healthy relationship with its customers that would result in customer retention with loyalty. Since revenue and customer retention are both qualities affecting a company's projected revenue. Here, the CRM system comes as a management strategy that eventually results in increased profits for your business.
Some Related Blogs about CRM development