Car sharing is one of the rapidly growing businesses of today's time. As a result, professionals are bringing their car business online by developing car-sharing apps like Uber. But, only developing a car-sharing app isn't enough if it is not maintained timely. Like humans, mobile applications also require timely care and maintenance. This is where car-sharing app maintenance services come in handy, as they help businesses maintain their business app properly while reducing the mobile app maintenance cost to a great extent.
Still, if you are confused about car-sharing app maintenance, read this blog once. It highlights everything about maintaining the best ride-sharing app, its importance, business benefits, etc. So, let's get started.
What is Car Sharing App Maintenance?
Car-sharing app maintenance is similar to that of on-demand app development. While developing a mobile app, developers adhere to all the business requirements to build a rideshare app and a working and result-driven business app. Similarly, while maintaining a car-sharing app, dedicated developers focus on the app's functionalities and resolve the errors to keep it working lifelong. So before you hire a developer, you must know how to build a rideshare app.
Mobile app maintenance is a process that enables developers to make changes in the on-demand delivery apps to reduce errors and increase its performance. A well-developed and maintained app also save businesses from increased car-sharing app development cost in the future. So, businesses should always focus on their app maintenance along with their rideshare app development.
Different Types of Car Sharing App Maintenance Services
There are five different types of maintenance services available for car sharing app like Uber. Each of them serves different purposes. Let's understand the functioning of each of them.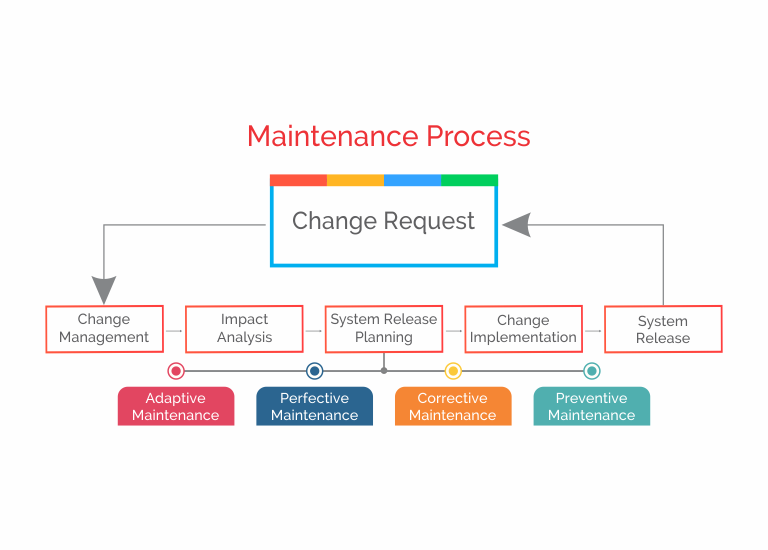 1. Adaptive Maintenance
This type of car sharing app maintenance service is focused on making changes to the application or system to keep it updated as per the changing environment. Adaptive app maintenance ensures that the rideshare apps in usa on demand stay compatible with the latest OS versions.
2. Preventive Maintenance
Preventive mobile app maintenance service is performed to stop error or fault occurrence. When you perform this maintenance along with car rental mobile app development, it will lower down app's complexity and improve its efficiency and maintainability.
Code reconstruction, optimization, and document up-gradation come under this type of mobile app support and maintenance service.
3. Emergency Maintenance
It is an understood fact that none of us can predict the mobile app errors that will occur in the future. Right? This is where the need for emergency mobile app maintenance comes in handy. Whenever your car-sharing ride share apps in usa face any unwanted error or fault all of a sudden, you can seek emergency mobile app support and maintenance services.
4. Perfective Maintenance
With time, the users' needs and requirements also change. Right? In that case, you might require perfect maintenance. This type of car-sharing app maintenance service helps rideshare app developers do function modifications without affecting the existing functionality of the car ride-sharing app.
Perfective maintenance is all about adding new functionalities to car wash app development or any other system without affecting the existing functionalities. As the name suggests, this app maintenance service is performed to make the ride-sharing software perfect and working.
5. Corrective Maintenance
This app maintenance is all about repairing the defects and faults found in day-to-day car-sharing mobile app functionalities. Corrective maintenance is performed whenever businesses encounter errors regarding app design, logic, and programming. Also, when the users find any error in the car-sharing business application, it initiates corrective app maintenance.
Car-sharing app maintenance would be beneficial for your app like Uber or Ola if it is performed the right way. Now that you have an idea of types of mobile app maintenance services, pick the right type of maintenance depending on your car's mobile app needs & requirements and save you from spending bucks on app development costs. Still, if the question 'Why should I go for car-sharing app maintenance services?' is striking your mind, continue reading the blog.

Importance of Car Sharing App Maintenance Services for Businesses
Most businesses only focus on car wash app development, ride sharing app development, etc., and avoid maintaining it due to unawareness of its importance. If you also belong to the same category, you should know the benefits of maintaining a rideshare apps usa, as discussed below.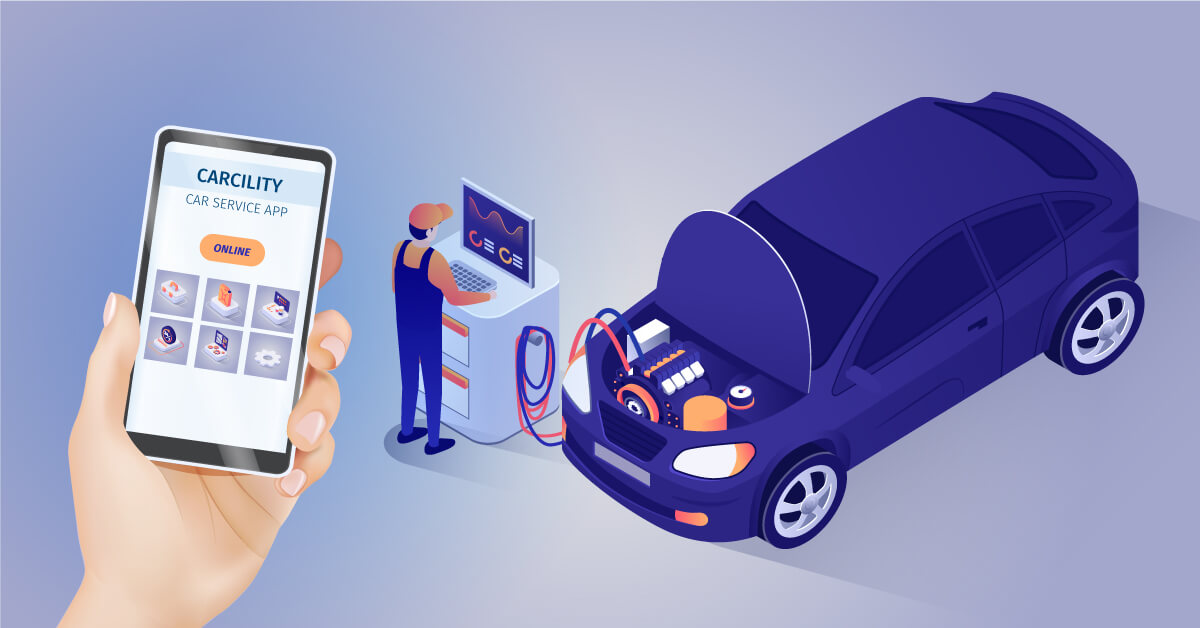 1. Improved & Updated App Version
When it comes to availing online services or accessing a mobile application, users majorly prefers to use updated application. Agree or not? Well, this is why keeping your car-sharing app, car rental app, or any other app maintained is crucial. It will offer a better user experience and help your business app stand top among the list of competitors.
Proper maintenance also saves you from the cost to develop a mobile app in the future. You'll be able to rectify the errors timely, and there is no need to create a rideshare app will be required.
2. Timely Bug Fixation
Car-sharing app maintenance services are majorly performed to remove errors and eliminate bugs. To ensure that your mobile application runs smoothly, businesses must focus on app support and maintenance. It helps to resolve both software and hardware-related errors.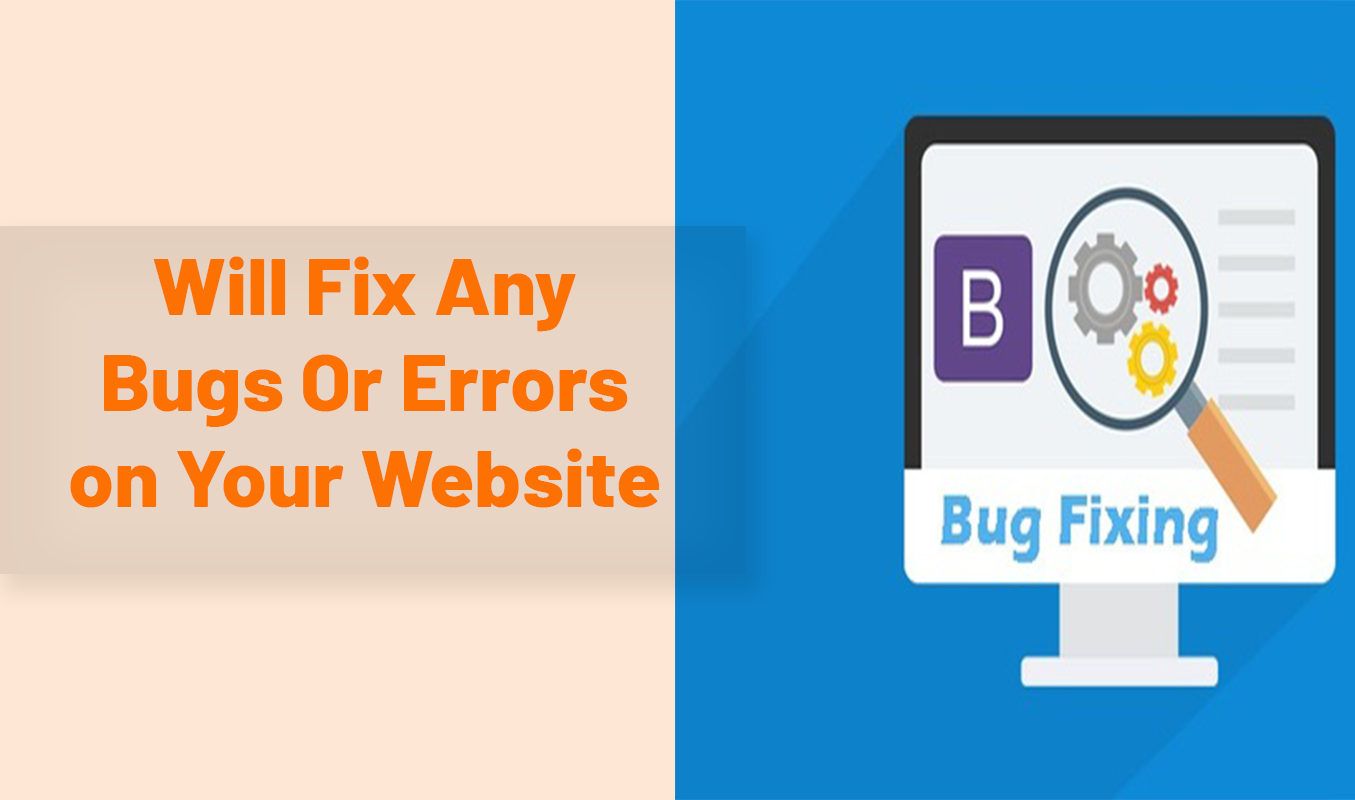 The custom mobile app development company professionals first look for the glitches in the application and then resolve them to ensure seamless app performance.
3. Reduce Unfortunate Downtimes
Every mobile application is developed with a motive to generate profit and revenue. Right? But, your car-sharing app won't be able to make money if it isn't satisfying users and beating competitors.
This further increases the application's downtime and leads to business loss. But, businesses can avoid such a situation with car-sharing app maintenance services as it helps to prevent any unfortunate situation while reducing downtimes to a great extent.
4. Improved User Experience & User Interface
UX & UI are crucial to mobile applications' success. Poor user experience always leads to app uninstallation and decreased revenue and profit, which none of the businesses wants. All this majorly happens when you don't focus on app maintenance after car rental software development.
Lack of maintenance leaves a lot of errors and glitches in the mobile application, and as a result, users don't find your mobile app worthy anymore.
5. Saves Time & Cost
Sometimes, the car-sharing app development process becomes a very time-consuming process when you don't focus on its support and maintenance. This further increases the car wash app development cost, car sharing app development cost, and more. Such a situation can be easily avoided with mobile app maintenance.
When you maintain your car-sharing application on a timely basis, the time and cost will automatically decrease as there will be fewer errors and bugs. So, along with availing of mobile app development services, you can seek app maintenance services as well.
What Are The Factors That Affect Car Wash App Maintenance Cost?
Different business applications, right from the wearable app to others, have different costs associated with them as each of them serves a different purpose and hence, has different functionalities. An average app maintenance cost would be around 20-30% of the total car wash app development. For instance, you will have to pay $20,000 per year to maintain a mobile app if your app's worth is $100,000.
Still, to help you get an idea of the estimated car wash app maintenance cost, we have highlighted some major factors affecting the cost.
1. App Features
As we all know, application features hold crucial importance in defining its success, but this can sometimes cost you bucks. You cannot include any feature during car wash app development as the more features your app will contain, the higher the cost.
So, keep the app minimal by including the basic car sharing app features. If you are left with enough budget, you can go for advanced features in the end. But, you should know that the additional features will demand high maintenance, so be ready to pay for it.
2. App Developers' Location
This is one of the major factors affecting the development and maintenance phase. The developer you choose for your business application will decide your cost. The location of a developer matters a lot as some regional developers charge high while the dedicated developers of regions like the US take reasonable mobile app development and maintenance costs.
This is an application for all types of development, right from fleet management apps to car sharing app maintenance services. So, be careful when choosing the developers for the project.

3. App Complexity
A complex mobile application will charge you more than a simple mobile application. The type of development platform, features, functionalities, and many other factors make the application complex. So, businesses need to be a little careful while planning car wash app development, car sharing app development, or any other.
The more complex the business application is, the higher its cost will be. So, suppose you are running short of budget. In that case, it is advisable to go for a simple business app and keep on availing of maintenance services on a timely basis to save yourself from further when you create rideshare app expenses.
4. App Design
Like development, the design of a mobile app also holds crucial importance in grabbing the user's attention toward your business. But, the design you choose for your business application can become quite an expensive process. For instance, if your car wash app's design is too complex, it will take more time to build a ride-sharing app and maintain it. This is where the cost of car wash app maintenance will increase greatly.
That's why on-demand app development professionals always suggest keeping the application's design simple yet appealing. It will serve two purposes at a time, i.e., to attract users and save the business from high car-sharing mobile app development costs.
5. App Hosting & Updates
Every mobile app will require upgradation, or its license will expire with time. Right? This is where businesses will need to spend some amount on car wash app maintenance. On the other hand, the hosting platform for your car rental app maintenance, car wash maintenance, and other mobile apps will also decide its cost. So, never neglect the app updates and do it on a timely basis. Also, choose the app hosting platform carefully.
Knowing the cost of maintaining a mobile app is crucial before even stepping into the car wash app development project. For that, you must keep a check on the factors mentioned above and avail car wash app maintenance services from reliable professionals.

Car Wash App Maintenance Practices For Increased Business Profit
App maintenance's major motive is to maximize business app outcomes while ensuring a better user experience. Knowing the best car wash app maintenance practices is a must for you.
1. Resolve The Errors Timely
Keep on checking the errors on a timely basis and fix them before they impact the other functionalities of the car wash application. The more you delay, the bigger the errors will become and the higher the cost will be.
2. Keep Updating Your App
With time, every application demands up-gradation, so do not overlook the need; instead, do it right away. Updating the app with time will keep it upgraded and grab users' attention while saving app maintenance costs.
3. Maintain The User Interface
Maintaining user interfaces is a must. After all, this is what users are going to interact with. So, look for mobile app developers for hire and avail of mobile app support & maintenance services to keep your app up-to-date.
Summing Up!
Now that you know everything about car-sharing app maintenance, its cost, and the best ways to maintain an app, it is time to start doing it. Search for the best car sharing app maintenance services providers, share your requirements, and get a well-developed and perfectly maintained mobile app in hand.
The right step taken today will benefit you for the years to come. So, do not take mobile app maintenance for granted, as it can ruin your years of car-sharing app development hard work in just a snap of the fingers. Tighten your belt and get started now!