If you have used classified apps like Craigslist, and OLX and you want to develop a Craigslist clone. So for that, here we have developed a comprehensive guide that will take you to each aspect of classified app development. Moreover, it would be best to hire dedicated developers and experience a great app. Read this blog to know more about the cost and features to develop a classified app like craigslist.
Introduction
Since the evolution of businesses, there is one continuous thing applied to each business category, and you also know about it that you see in the newspapers, magazines, hoardings, banners, and even access your social media platform. Yes, it is advertisements that attract you to buy certain products. The history of advertisement is so old, and with the evolution of technology, the ways are different. Still, the intention is the same to attract customers and brand promotion.
Have You Heard About The Classifieds?
Although some of you may already know, if not, then in simple terms, it can be understood as a small ad. placed in a newspaper, magazine, or any print media organized in a category that may be a job posting, product promotion, service promotion or a classified for offering office on rent.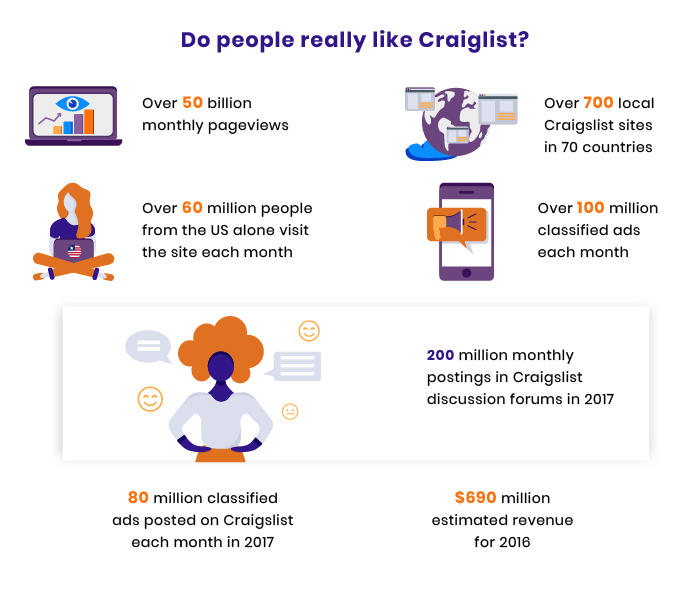 The days are gone when people used to read it on the paper media; now, several applications and websites exist where an app like Craigslist is on the top. You can also call ads published on these websites and applications digitally classified.
Here are some amazing facts about these classified apps that you would love to read it-
In 2025, 45% of spending out of the total ad spending will be via mobile classifieds.
As per findings in a report, classified ad spending is projected to reach the US $19,766 in 2021.
New B2C businesses are dedicatedly focusing on classified mobile apps to leverage their advantages.
One of the top-notch classified apps, Craigslist has approximately 60 million users in the US, and its worth is $3 billion.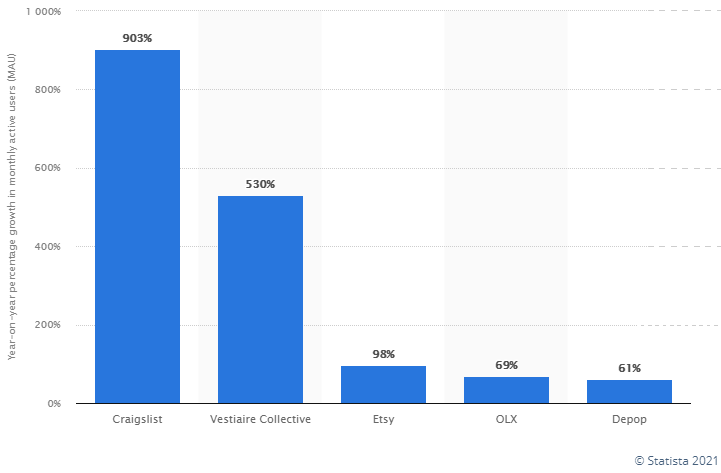 What is Craigslist?
When it comes to taking references for developing classified app solutions, then Craigslist is one of the top choices, and the next choice may be apps like OLX, Gumtree classifieds, etc. However, if we specifically talk about Craigslist, it is a US-based classified website that allows users to view and post advertisements like in the newspapers on the web portal and mobile app for several categories.
How to build a buy-sell classified mobile app like Olx
Its services are available almost worldwide as its website, and Craigslist mobile application is available for the USA, Canada, Europe, Asia, Pacific, Middle East, Oceania, Latin America, and Africa. In addition, it allows ad posting for the categories such as Community, Housing, Jobs, Services, For Sale & so forth.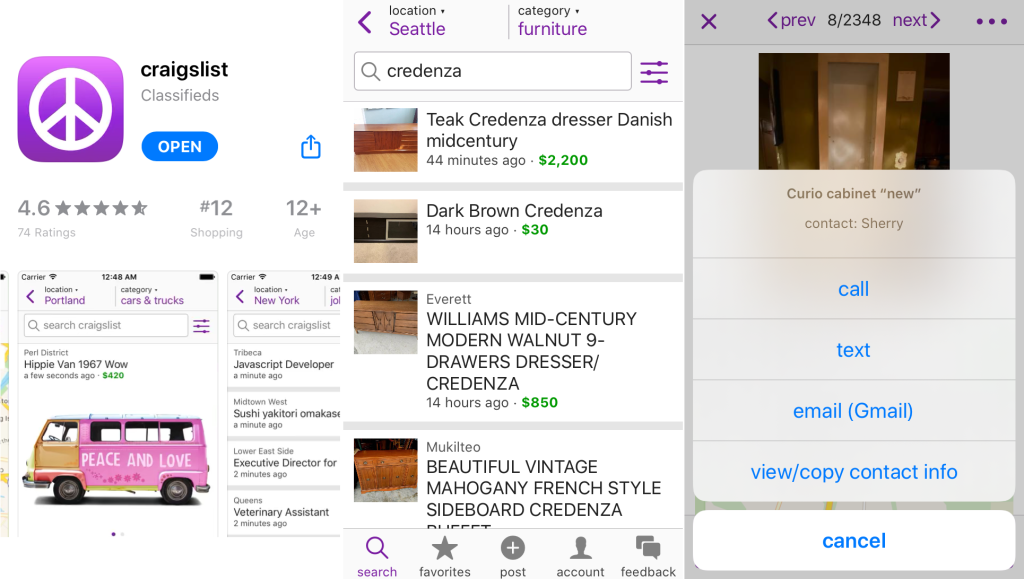 There is an interesting fact about this leading classified brand: they have had a stable website since its launching whereas other sites are focusing on the creative design; still, there is no reduction in the number of Craigslist fans. However, Craigslist mobile app is developed based on the latest mobile app development trends. So, conclusively, it can be said that it is such a promising classified app.
How Does Craigslist App Works?
If you or anyone is planning to develop a classified app, it would be best to know how the Craigslist app or website works. If you have a question about why you should use it, you will be amazed to see that it is free, and you might find the information that you couldn't find on paid classified apps and websites. It is a free classified app that you can use free of cost with joy.
It is very easy to start with it. Following are some simple steps that you need to follow to use this app-
Open Google Play or Apple App Store.
Install Craigslist App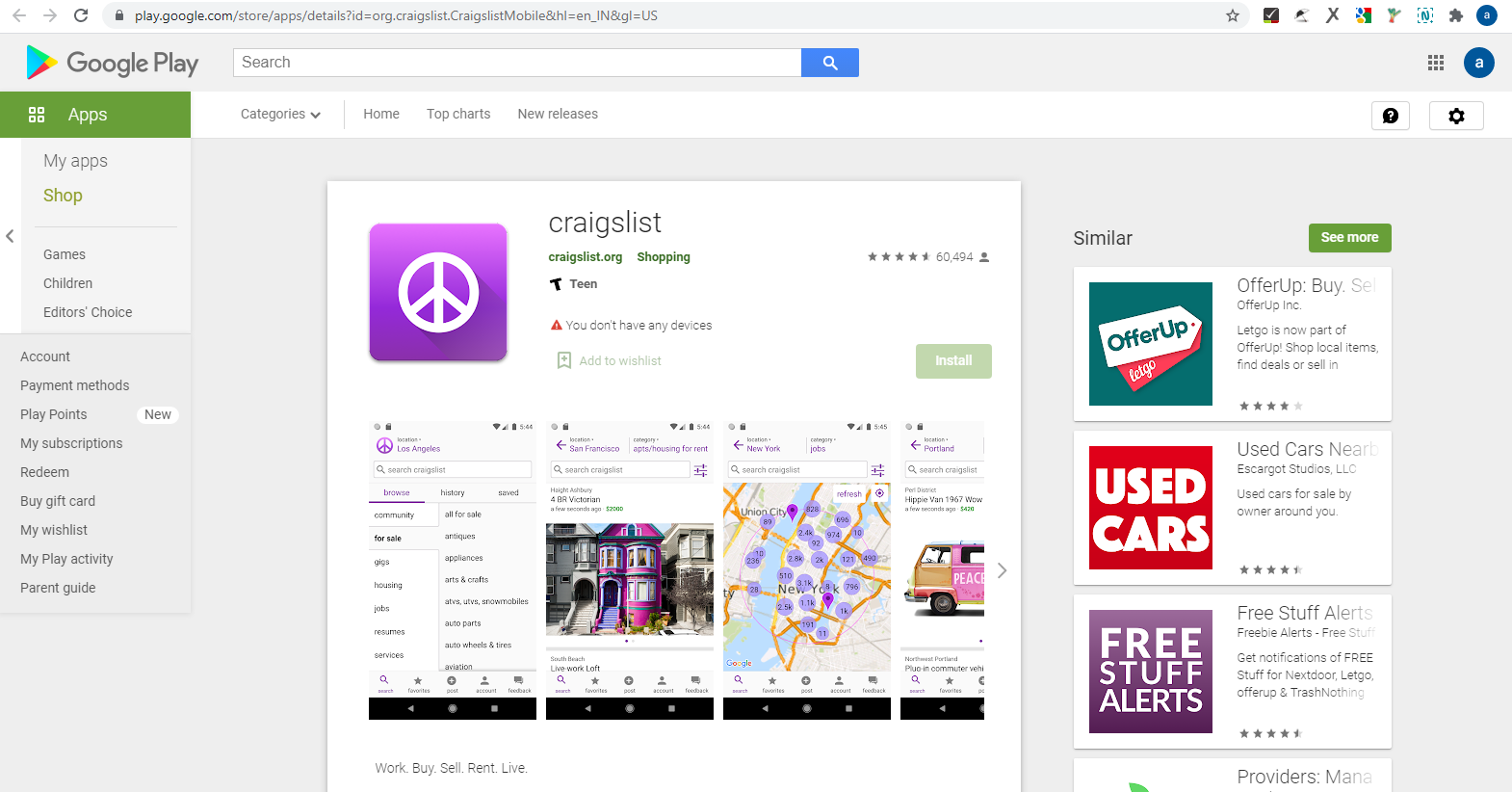 Open the app and get started with it.
It will take you the option such as Share Location.
After sharing the location with the Craigslist app, it will navigate you to the search box and categories such as browse, history, etc.
By clicking on browse, a list will appear that displays the categories where you can navigate yourself or the desired one. There you can find category-specific classified postings.
Suppose if you want to submit a post, then at the bottom of the app screen, you will find the option for it.
By clicking on it, you will navigate to enter your e-mail for creating the post.
After validating the e-mail, you need to fill in the relevant fields that will showcase your location, and submit an image for the post.
After confirming your location, it will ask you to publish.
Once you tap on the publish option, then your classified will be live on the Craigslist app.
It is one of the best examples of classified app development that how an application can be crafted to facilitate the users to use it simplistically.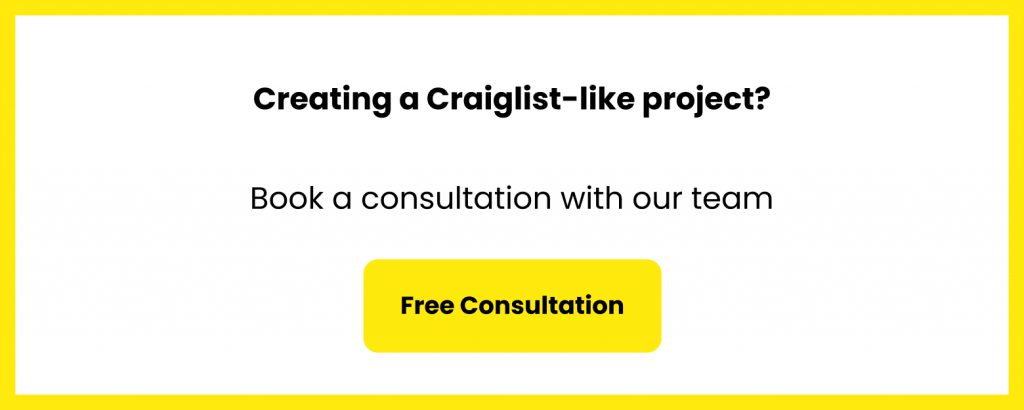 A Trick: You can also apply a trick if you do not find more options for searching on the app. First, you have to enter "site:craigslist.org" in Google and then write the name of that particular category or location with it. After that, it will work very fine and display the desired results. 
What Are The Essential Features App Like Craigslist Have?
Many users worldwide are using classified apps and websites, so if you also want to launch an app, you need to consider some essential features that almost all classified apps have and are necessary to develop a classified app clone.
#1. User Panel Features
User Onboarding: This feature allows the user to create an account for use via entering their social media id, e-mail, or phone number. After an appropriate verification and validation, the user can access their accounts.
Ad Posting: The users post their classifieds on the app or website, including location tagging, image submission, and details belonging to the ad.
Location Feature: It allows users to search or post classifieds for a particular location. Before searching or creating ad posting, users have to select the location.
Searching: It is the most powerful feature for any classified app required for the best user experience where users can search for the desired classified ads as per their needs. The user can perform the location-based search, category and sub-category-wise search, or product-wise search.
Sorting Filters: while developing this feature in your app, you need to take care of the implementation of search filters such as Price, Most Recent, Popularity, and Nearest that makes the search option powerful. The worldwide top-most classified site Craigslist uses filters such as search title, contain an image, posted today, etc.
Wishlist: it helps the users to save their desired posts to see them later, and they can get a notification about the preferred ads.
Ask Query: users can ask a query about their desired product listed on the portal.
Communication: it works as a bridge between sellers and buyers connected via classified apps like Craigslist.
Add or View Images: images always have a significant impact on the mind, especially in terms of the advertisement, so Craigslist has a great feature to view or add the images with posts.
Notifications: users get real-time updates about their actions on the app or classified website.
Social sharing feature: a user can share the classified ad details on the social media platform.
Multilingual Support: It is one of the best features of Craigslist in that it has multilingual support that makes it top-choice of global users, and you can find it in other similar apps.
Paid and Free Listing: The websites like Craigslist allows users to post free listings. For job postings, users have to pay $10-75 which varies according to the areas of the USA.
#2. Admin Panel Features
Login: admin has to log in first to manage the things on the app.
User Management: It is one of the prime responsibilities of the admin to manage the users that including user requests, user onboarding, inquiry, and so forth.
Manage Service Providers: The service providers also need assistance that the admin handles. That includes services provider's requests and issue handling if any.
Listing Management: if there is an issue on the website regarding listing, then the admin can handle it with ease via the listing management feature. It also includes category management.
Manage Database: The database management feature allows the app admin to handle all the tasks related to the database including information retrieval, addition, and modification
Payment Management: The admin has the right to view the information regarding revenue generation.
Manage Client Reviews and Ratings: it includes replying to the reviews and ratings posted by users.
Report Generation: for data analytics, this feature allows the admin to generate the report.
Additional Features That You Can Consider To Include For Classified App Development
The standard features mentioned above you can find in several apps, but if you want to make something unique or want to develop a classified app clone, then you must consider the following additional features that will help to create something different than usual-
Social Signup: you can find this feature in many apps that allow the users to sign up on the classified website and app. It takes less time to sign up using social media id instead of going through the boring form filling and user id-password generation. If you include it in your app, then the user will like it most.
Push Notifications: This is a current need to keep the users notified via real-time messages that help them stay updated. Most new-age mobile applications have this functionality, and you can't believe that it will work fine for the classified app as well, so you should include it.
In-App Chat Feature: it would be best to include it in your Craigslist app clone because effective communication is always better for doing great business. This feature will work great for buyers and sellers. Although you can also integrate chatbots for initial communication after the user can navigate to the real person if there is a requirement.
In-App Call: This feature will also improve the customer's or user's experience when they can connect to the service providers or buyers for having effective communication. Via in-app call, they can discuss several required things such as price negotiation or the services.
Contact Number Masking: It is also called phone number masking allows the users and service providers to hide their contact number details regarding privacy, and it is such a great feature to include in your app that will generate trust among app users.
In-App Location Tracking: will be beneficial for both, i.e., user and delivery person where users can track the delivery. On the other hand, delivery executives can use it to find the user's location. It is the same feature as apps like UberEats users use. It will be such an innovative feature if you implement it in your classified app like Craigslist.
Geo Classified Listings: Via this feature, the users will view the listing based on their nearby location. The app will fetch the location details with the permission of users to display localized listings.
Multi-Payment Gateway: the multi-payment gateway facilitates the users to do the transaction as per their preferred methods.
CMS: the content management system empowers the buyers and sellers to use the content available on the classified website and app. For example, suppose that if any service provider wants to add a description, they can use it with ease.          
The Cost To Develop A Classified App Like Craigslist?
Developing the basic version of a classified website and app like Craigslist ranges from $15,000- $20,000. Including additional features, that cost will be more. The following are some factors that affect the price of classified app development.
#1. App Development Platform
Significantly, there are two types of mobile platforms that app developers focus on, i.e., Android and iOS. In the USA percentage of iOS users is more than 51% in comparison to the other platforms. If you focus on developing the classified app, you first have to hire dedicated developers. These developers will charge as per the platform you have chosen to launch your app. You should note that developing an iOS app is a costly affair in comparison to the android app.
#2. App UI/UX
User interface and experience are must required thing for any app. Here you are thinking about developing the classified app that many users will use, so the UI/UX must be accordingly. The cost of app development is divided into two that is front-end development and backend development. The quality of app design can affect the cost of an app, but it will be worthy for you when the user likes it.
#3. Complexity
If the app requires more complexity, the cost will be high because it takes lots of effort to create a complex app for a mobile app development company. The complexity will not only increase the cost it will also increase the development time.
#4. Tech Stack 
Another critical factor is the tech stack that affects the cost of the classified website or app development or both. The things depend upon what kind of platform, framework, and database you are focusing on to develop the Craigslist app clone.

For example, suppose you are focusing on launching a Classified app on an iOS platform, then the required tech stack will cost you a little bit higher than the average mentioned cost, which is $8,000- $15,000.
#5. Team Size
The team size depends upon the features and functionalities required in the app. So for the basic version, two developers, and one designer are enough, and for developing apps like Craigslist, you need a large team size.
The Monetization Model of Classified Apps
Launching the classified app is an excellent idea, but have you decided how revenue will be generated. If you are thinking about developing a Craigslist clone, you should note that it is a non-profit app that only earns via job posting ads. So. It will work best for you if you can take reference of this app and follow these business models for earning, which are-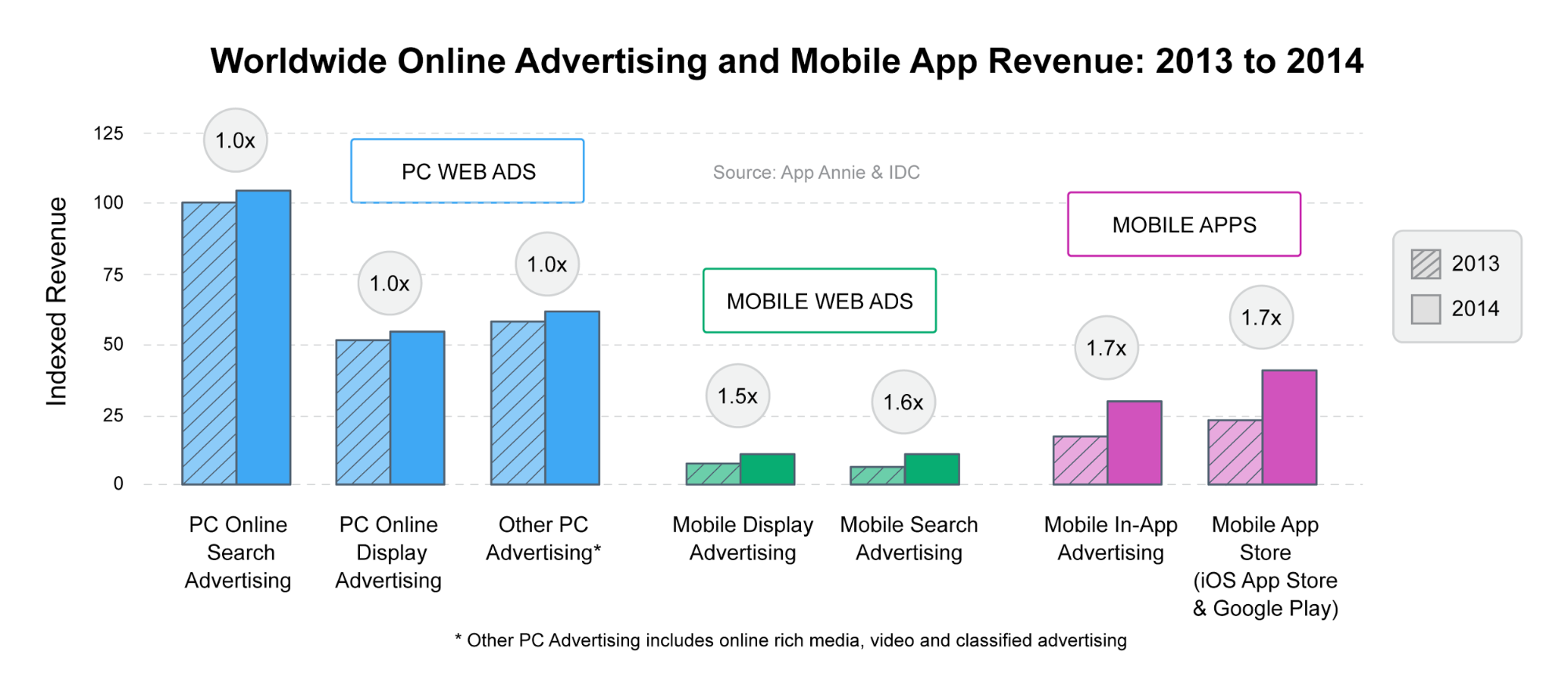 Features Classified: The service provider has to pay some amount decided by the app owning firm to display the classified ads on the top. So, you can also follow this model.
Third-Party Advertisements: you can charge third parties to display their ads on your app. In turn, this monetization model will generate revenue for you. It is counted as one of the best monetization models for mobile apps.
Pay Per Listing: it is one of the simplistic methods of revenue generation that allows you to take charge from the service provider per listing.
Subscription Basis: By offering different subscription plans, your app can earn great.
Top-5 Best Alternatives To App Like Craigslist 
Here are some top-10 best alternatives to apps similar to Craigslist that you would like to read about –
Everybody knows what Facebook is. In 2016, this social media giant re-launched the marketplace feature that works as a great platform between buyers and sellers. Via Facebook profile, both interact with each other where sellers list their services, and as per choice, buyers request that. One of the best features is, that a user can search for the listing up to 500 miles away from his location.
It is such a fantastic app available for iOS and Android platform users. They can negotiate for a low price by generating the request via the My Offer option for the desired product. Furthermore, using this app, buyers can also provide their start rating to the seller which helps others decide on purchasing items from the particular one.
#3. Location 
It is a similar app to Craigslist but with excellent graphics and UI features that make searching smooth. The user can apply various filters. The well-crafted menu, search bar, and buttons make the user experience enriched. Like Craigslist, the user can search about the services, products, jobs, and houses on a location basis.
The Mercari is popular among users for buying and selling merchandise with some fantastic features, including quick shipping. Here you have to pay a 10% selling fee, but it is much worth it when you enjoy the features and functionality of this app. Users usually access this app due to the quality product with discounted prices.
The Recycler allows users to design the advertisement for listing at an acceptable price. It also has a location-wise list searching capability that facilitates active search to find out the desired product. In addition, this app is equipped with several categories and sub-categories that you can access following by entering the selected price range. You can also save ads for future reference that represents one of the best examples of on-demand app development for classifieds.
The Conclusion
When it comes to developing apps for classifieds, Craigslist can be considered one of the best references for it. Although it has a simple design, it offers the best features compared to the other classified websites and mobile applications. There are several apps in the market but, the success of apps depends upon their features and functionality.

The cost to develop apps like Craigslist starts from $8,000 – $14,000 with only basic features, but if you want to produce something unique, then the cost will be a little bit high, but it will be worth monetization. For more details, it would be best if you consult an experienced mobile application development company. That will work as a great help to stand out from the crowd.