Without advertising imaging, the business is just like searching for the needle in the dark. It can be understood that a company can't survive without advertisement. It does not matter what kind of quality you produce and how you are good at manufacturing; if customers do not know about your brand or services, things are useless. In this blog to know more about guide to making money from a classified website.
There are multiple ways of the advertising business. Once it was done through the newspapers, the internet empowered enterprises to showcase their ads with ease, where one of the easiest and best options is a classified website. In terms of online advertisement, it is such a great concept that it offers benefits to all.
From the business point of view, it improves local search results and, on the other hand, facilitates the customers to search about some specific services on the internet.
Another aspect of a classified website is that an individual can also earn via launching these websites with the help of a classified website development company. The classified website developers can craft the website that can help you achieve your revenue goals to promote it in front of the other business. If your classified site promises some unique features, it will attract them to advertise their product.
Here are some statistics that you would love to read about it-
In 2021, the ad spending in the classified segment is expected to reach US $2,494 million (USA), and worldwide it will be $20,102 million.
The classified ad spending is projected to reach $2,595 million by 2025.
Till 2025, more than 60% of ad spending will be from mobile. 
The classified ads website is one type of digital advertising that businesses leverage for various reasons. Some crucial reasons are better local search results and reach to the customer base. Before you proceed to the further sections of this blog, it would be better to find the answers to the following questions–
What is Classified Submission Site?
Now the internet is in the reach of almost all people as accessing it there is no need of computer now, you can do whatever that internet allows via smartphone. This trend generated ample opportunities for digital advertisement.
A major portion of internet users is the younger population who used to read and watch media. Even instead of reading newspapers and books, people used to read these on the internet, making a solid ground for internet advertising.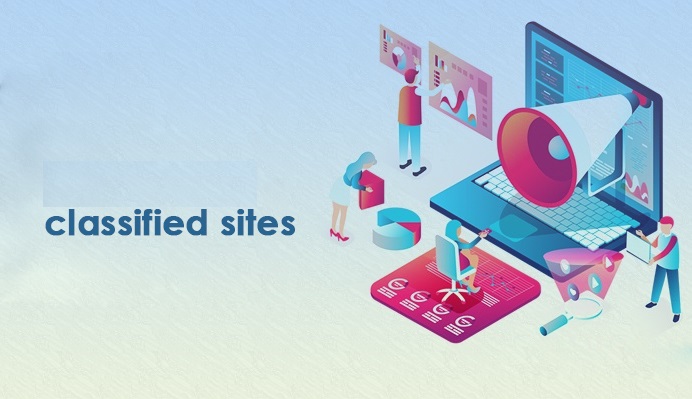 There are several specific websites which are only built for advertising are called- Classified Submission Sites. On these websites, businesses submit their ads, including the link to their websites. In terms of search engine optimization, it is one of the techniques for creating backlinks. But you can't believe that these sites have a crucial role in the brand promotion that makes classified website solutions worthy.
Here are some top examples of classified website for business –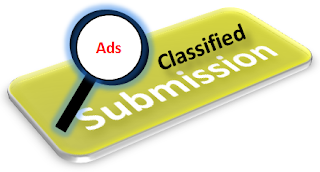 Ebay
Craigslist
LetGo
Gumtree
ClassifiedAds
Oodle
Adpost
Hoobly
SaleSpider Media
Adsglobe
You can refer to these names to develop a classified website clone.
How Classified Website Works For Business ?
If you are looking for classified web solutions for launching your website, it would be best to understand how a business submits the ad on a classified website.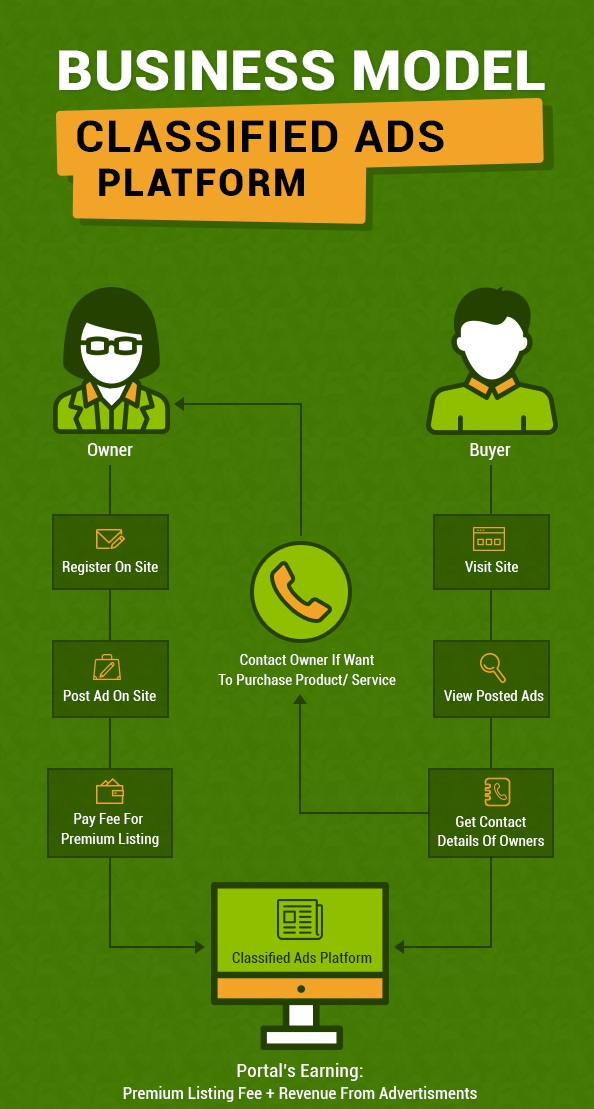 Login to the website.
Choose a category in which you want to list an ad.
Choose the location or region in which you want to showcase your ad.
Add a title that must suit the intention of the users like – Mobile App Development Company in USA.
Then add the description to the ad that must include the keywords people used to search on the internet.
Fill in the address and submit the ad.
Are Classified Ads Effective For Business?
Although big brands also need advertisement, it is more applicable for small businesses. The classified ad works as the crucial source of customers to the startups, and the reason is local customers used to buy the stuff from the nearby stores as it saves their fuel cost and time to reach the market. On the other hand, for targeting local customers, a classified website for business works fine.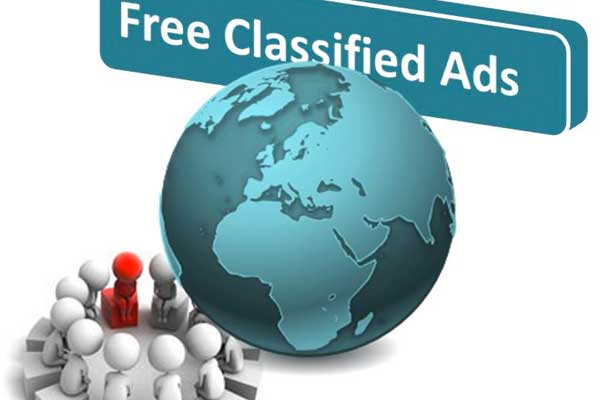 The websites such as Craigslist, Facebook Marketplace etc, are the best free websites on which many businesses are selling their goods. These websites allow businesses to list their ad covering a variety of categories. It indicates that classified ad is such a great way to promote the local business effectively. In the print media, you can still find the dedicated section of classified ads, but classified websites have more visitors.
Some Top Tips for Making Money From Classified Website 
You can earn a good amount of money via a uniquely developed classified website since its launch from the business point of view. For owning a website, you can hire dedicated developers who develop a website where other businesses can list themselves for posting ads and brand promotion.
The first crucial thing you need to do is include multiple categories, so the businesses must find it interesting to use it for their business advertisement purpose.

Here are some great tips that you can follow to earn a good amount from your own classified website.
1. Paid Postings
Most websites allow businesses to post their ads in two ways, i.e., free postings and paid postings. However, the free posting is cost-effective but has less frequency to showcase the ads in front of the customers due to the crowd and unnecessary ads. So, by taking charge of paid postings, you can schedule their ads with the best frequency on your classified website.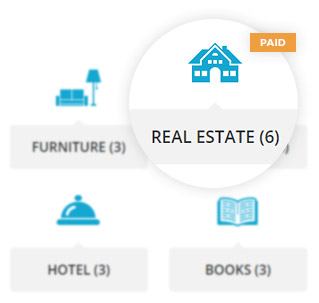 If the vendor is serious about their business, they will not hesitate to pay some amount for showing the ads with high frequency. While developing classified app solutions, you need to keep in mind that your product must have two categories: free and paid.
2. Additional Ads Charges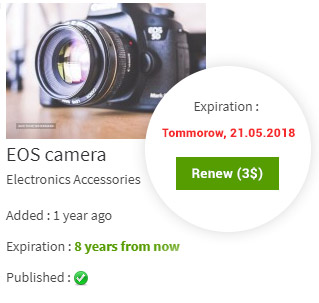 Showcasing the ads for a long time is such a tussle task for any classified website, but if the client is ready to pay for it, there will be no issue. So, you can also consider it as one of the best models for earning. Under this model, you can also charge an extra amount for including more images in the ads.
3. Ad Promotion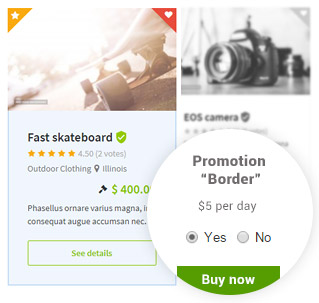 It is okay that a classified website displays the ads, but only a visitor can see who will be present on that side. Some businesses prefer ad promotion since the ad posting so you can take ad promotion charges. It will be helpful for the businesses that want quick sell. So, you can promote their ads by making announcements, implementing some bright themes and many more.
4. Placing Ad On The Top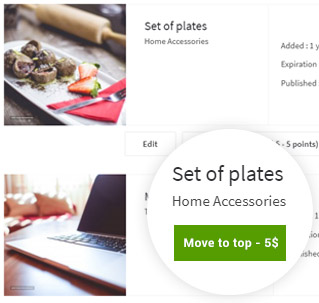 Due to the variety of categories and millions of ads, sometimes newly posted ads remain beneath the others. So, if any business wants to display its ad on the top position, you can offer the services by taking some amount from them. The companies will pay the amount for ads, and you will show their ads on the top of your site for some specific time. An experienced website development company can help you to implement it.
5. Extra Charge For More Images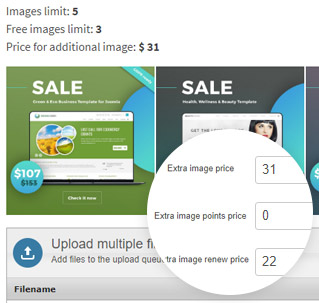 Sometimes businesses want to attach more images with the classified ad to convince the customers in a better way, but they can't do it due to limited options. If your site allows them to post more images after paying a little extra charge, they will never hesitate to do so. By going this way, you can also earn from a classified website.
6. Additional Description Charges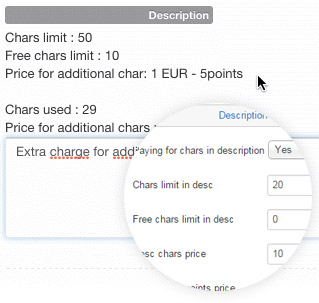 For each classified ad, description is crucial, but sometimes limited description works as a roadblock. So, by taking some amount, you can allow the brands to add an extra description, and it will increase the possibilities to have great businesses ahead for them.
7. By Placing Ad Sense
Google Ad Sense is such a great thing to implement in the site for earning. Ad Sense publishes the ads on your site matching the content and visitors. You need to make space available on the site and choose the space where you want to showcase the ad.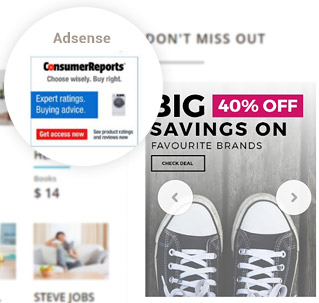 Then highest bidding ad will display on your site as the result of the real-time auction. Then you get paid for it. The only condition is that your site must have at least 100 unique visitors a day.
8. Premium Packages
Suppose a brand needs to post the bulk classified ads, then you can offer premium packages to them. Here, you can offer them a plan on a monthly or weekly basis where the businesses can add multiple images, bulky descriptions, and unlimited ads in their desired categories. Suppose a business wanted to post their ads in various categories, then you can also allow them to do so.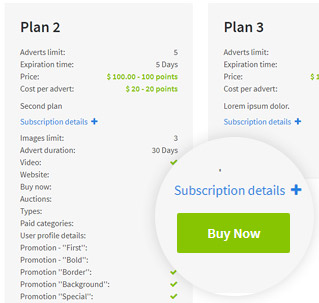 All the tips mentioned above you can follow to earn from a classified website.
How To Build a Buy Sell Classified Mobile App like Olx & Craigslist
How To Create A Classified Website?
It is okay that you are looking forward to earning from a classified website. But you need to develop and launch it first. So, it would be best to know that how to create a classified website.
1. Choose A Niche 
For developing a classified website, first, you need to identify the niche. Suppose you only want to focus on education industry or the healthcare category, then you need to build and promote the site accordingly.

2. Hire Classified App Development Company
For earning purposes, your website must be unique, and that can be possible with the help of some experienced classified app development company. For hiring the experts, you need to research the internet, shortlist the companies based on the reviews posted by clients, interview the experts, and then choose a hiring model. Here the point is to be noted that you must choose an experienced company that has delivered multiple solutions.    
3. Adding Unique Features
For making a classified website interesting, unique features are a must. So, here you need to implement the features like advanced search capability, category selection, Google Map integration for location-based search, detailed ad page, widgets and many other features. Here skills of classified website developers will play a crucial role.
4. Tech Stack

For any app and web tech stack is the most important thing, especially when building futuristic and compatible solutions. So, here you must choose the latest technology stack for website development.
5. Testing
For eliminating any bugs, it would be better to rigorously test the website before launch. It will ensure the quality of the website and attract businesses to post their classified ad on your website.
Although the above steps briefly represent how to build the website, from the earning point of view, you also need to work on the promotional strategy of the website. The website promotion will draw the attention of the businesses who like to post their ads on a regular basis. Later it will result in great earning if your classified website idea is successful.
The Final Words!
There are several advantages of owning a classified platform where the top one is great earning, and the reason is businesses can't survive without advertisement. The classified website is such an easy option for it that's why including other marketing tactics, the enterprises still post their ads on these sites.
So, via a classified website, you can expand your business, generate high revenue and suppose you have your own products; then you can also promote these via your site, including providing the services to the others.
During the Pandemic COVID-19, online advertisement is a great savior for businesses to sell goods online. In 2020 the total spending on internet advertisement reached $140 billion and was projected to reach 200 billion with a compound annual growth rate of 5.5%.
This figure shows the significant contribution of classified ads among other online or digital advertising techniques. All these figures indicate that it is such an excellent option for earning. So, if you are planning to launch your classified website, then you are on the right path; only you need to apply the unique approach.