The world is changing at lightning speed, and new technologies are being embraced every passing day. As a result, more than 80% of people are internet users. This is one of the biggest hints for today's businesses to develop a strong web presence in today's time. Currently, every sector in the world is affected by the latest trends in one way or another, and the education sector is no different.
Rising Popularity of Education App Maintenance & Development
App development and maintenance play a huge role in defining an application's success. Educational app development benefits both students and tutors while offering them a better e-learning platform. But, simply developing an application isn't enough if you want to reap benefits lifetime. For that, businesses need to focus on education app maintenance either themselves or by availing of education app maintenance services.
On average, the education app maintenance cost lies around $500 to $100,000, depending on the application's type. If you are still wondering about the importance of education app maintenance and others, continue reading the blog. It will guide you to everything about maintaining an education app.
How Many Types of Education App Maintenance Services Are There?
The following is the list of the different types of education app maintenance services that businesses can avail of as per their educational app development requirements.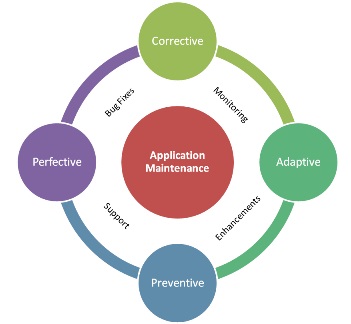 1. Perfective Maintenance
This maintenance service is more focused on making changes in the source code. While implementing perfective maintenance, businesses can also add new features and functionalities to adhere to user requirements & offer them the best mobile application support.
2. Corrective Maintenance
Corrective maintenance is majorly performed to identify and repair errors in an education app to perform its intended function again. This maintenance service is focused on correcting the flaws to make an application's process seamless.

3. Emergency Maintenance
If any fault error occurs while developing an education app and needs to be addressed immediately, then this maintenance service comes in handy. So, whenever you hire an educational software company, ask them whether they offer emergency maintenance services or not.
4. Preventive Maintenance
This mobile app maintenance service is performed regularly to keep the education app running. To prevent your education app from any unexpected error or failure, these maintenance services act as a helping hand. It also helps reduce the unplanned downtime cost and eliminate application failure.
5. Adaptive Maintenance
While implementing adaptive maintenance, the changes made in one part of the education software will affect the other functionalities of the application. For instance, when you update the server or do any other modification in your education software, it will impact the other functionalities of your software.
These are some of the different types of education maintenance services that businesses can avail when they develop mobile apps for schools, institutes, and more.
Now that you are well-versed with different types of maintenance services let's move to the factors affecting the cost to build an educational mobile app and its maintenance.
How The Education Industry Will Solve Current Education Problems Via Mobile App Development
Major Factors Affecting the Cost of Education App Development & Maintenance
Developing and maintaining an education app is a process that requires immense effort and planning. In the beginning, businesses do not focus on the major factors affecting the cost of education app development and maintenance. This is why they fail to estimate mobile app development costs or fail to maintain it to the fullest. So, here we have mentioned the list of factors affecting mobile app maintenance.
1. Tech Stack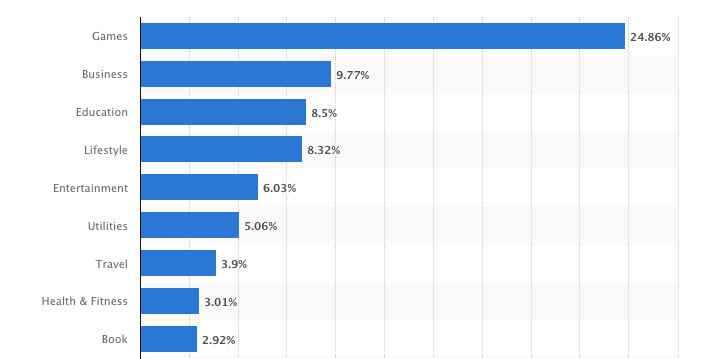 The type of tech stack used while developing an education app greatly influences the application's cost and maintenance. If your education app has a basic tech stack, it will not require much maintenance as compared to the advanced and complex tech stack. Some technologies focus more on futuristic scope, so you have to spend less on school management system app maintenance if you implement a tech stack.
2. Development Platforms
The development and launch platform you choose for education app development greatly impact its maintenance. For instance, you have developed a progressive web app that runs on both mobile and web devices and also want to deploy it on both App Store & Play Store; its cost will differ.

But first, understand your audience well before developing an education app, as this will help you choose the best development platform. Choosing the right platform will reduce your education maintenance app time and, in turn, lower the cost as well.
3. Third-Party Integrations
Many institutions want to make tutor app development a part of their digital ecosystem and, in turn, add multiple third-party integrations, such as calendar, animation, payment, and more. While including third-party integrations improves the performance of the education app, make sure not only to overload the app with lots of functionalities. This further adds to both education app development and maintenance costs.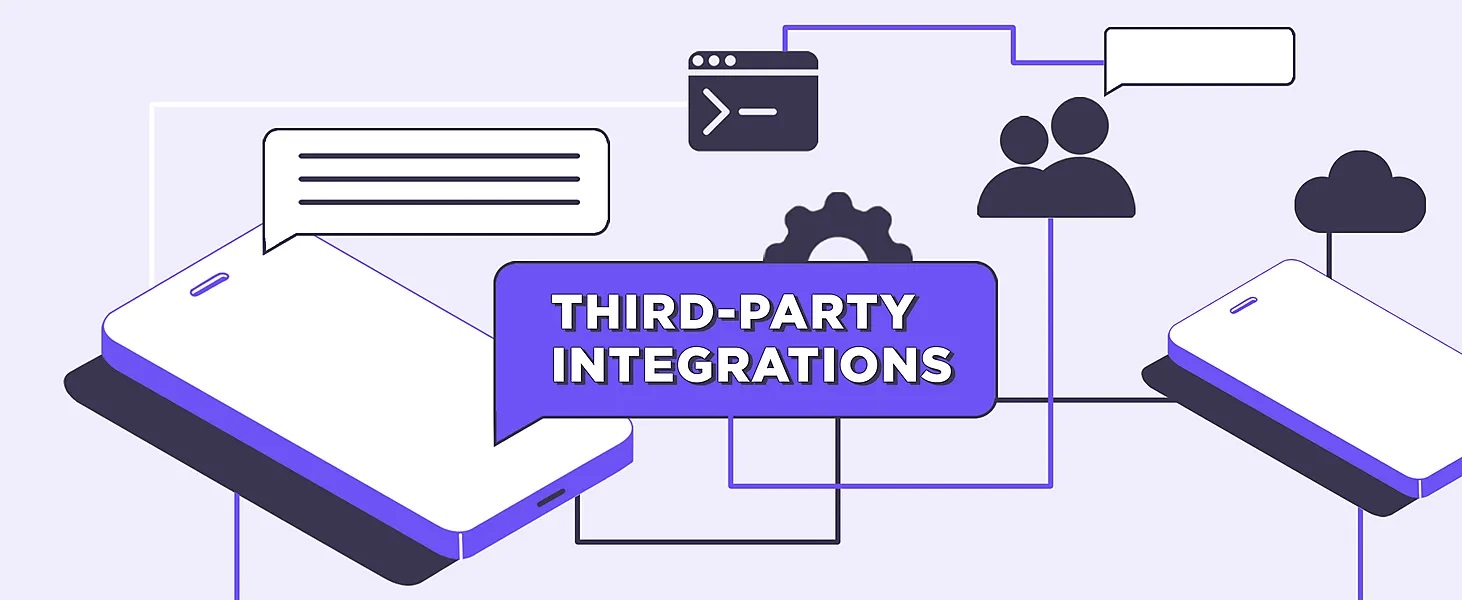 This will not only confuse the user but also requires heavy app maintenance. So, only incorporate the integrations that are required.
4. Developers Location
Nowadays,  the educational software development company is available online, but the cost varies from one region to the other. So, whenever you choose the mobile app developers for your education app, go for the location where you can find experienced developers under your budget. This will cut your development cost and impact your app's maintenance to a great extent. So, be very careful while choosing the developer for both development and education app maintenance.
5. Custom Education App Functionality
While every institute includes basic functionalities in an education app, advanced features are required to make an application stand out. Every customized feature included affects the education app development & maintenance cost.
An application with fewer features requires less maintenance than an education app with more features. So, the best way is to create an MVP to get an idea of the functionality and then add more features to the mobile maintenance app. This will result in seamless app maintenance while keeping the cost in control.

6. Design
As per the Android & iPhone application developers, design plays a huge role in grabbing the users' attention and impacting the application's functioning. Like a mobile app development, its design also adds or reduces the application cost. An application with a simple & appealing design will not cost you bucks and reduce the education mobile app maintenance cost.
On the other hand, if your education application contains a complex design with ample functionalities, be ready to spend on development and maintenance. It will help you grab the customer's attention while keeping maintenance costs in control.
7. Updates
Finally, coming to the last yet, one of the crucial factors affecting education app development & maintenance cost is application updates. Apart from creating a well-developed education app, keeping it updated and well-maintained holds crucial importance. This can only be possible when you keep a check on maintenance quickly.
It also extends the lifespan of an education app while ensuring smooth performance and speed. So, consider mobile app prototyping, updates, maintenance, and more to make your app worth it that brings in high profit & ROI.
These are some crucial factors that help to keep education app maintenance costs in control if implemented the right way. Now that you know the factors that can add more cost to your tutor app development process, start working.
How Much Does Education App Maintenance Costs?
Usually, education app maintenance will not cost you many bucks if you follow a regular practice and maintain your application timely. As per the education software company professionals, the maintenance cost is around 15 to 20% of the original mobile app development cost. For instance, if your mobile app costs $100,000, you need to pay an estimated amount of $20,000 per year for its maintenance.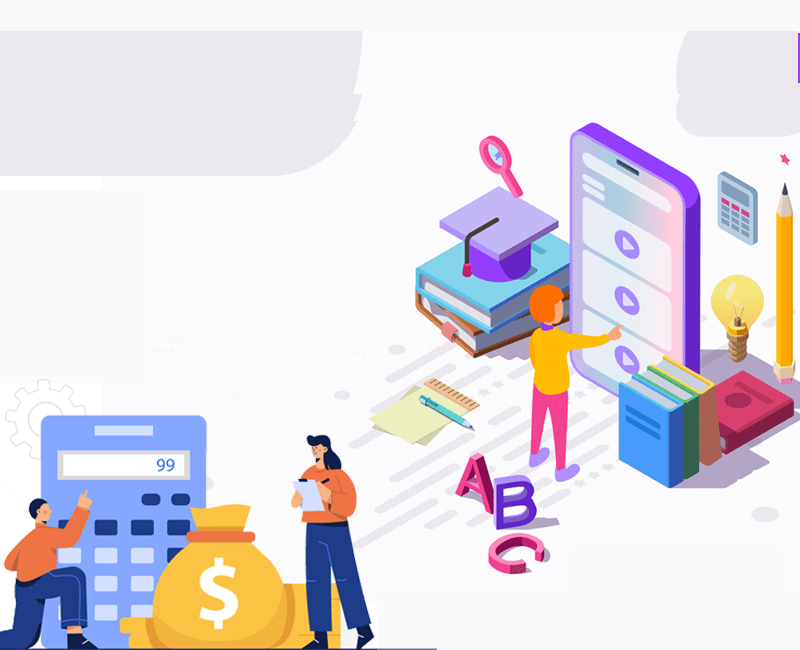 As mentioned earlier, the cost to develop a tutor app development and maintenance depends on multiple factors highlighted above. Besides this, the education maintaining firm you are hiring also affects the cost to a great extent.
As per experts, businesses who wish to spend less on mobile app maintenance should promptly keep on availing of maintenance services to avoid major blunders. The more you delay, the more problems will increase, and the higher cost you will have to pay. So, it is better to focus both on education app development and education app maintenance.
If still, a question of 'Why mobile app maintenance is essential for my education software?' is striking your mind, the following section will help.
Why Does Your School Management System App Need Maintenance?
After availing of education app development services, most businesses think their work is done without worrying about mobile app maintenance. This is why they have to face the consequences later. So, to prevent their misunderstanding, we have mentioned some pointers that signify why a school management system app needs maintenance services. Here are they.
How Can I Find An Educational Software Company To Develop Educational Software?
1. Secure App from Cyber Threats
Cyber attackers are always in search to attack software with loopholes. This situation only occurs when your education app isn't developed and maintained properly. Every application and software gets outdated with time, so tutor app development maintenance becomes essential. It will keep your app updated with the latest safety protocols and save it from unpredicted Cyber threats.
2. Offers Intuitive UX/UI
User Experience & User Interface offers mobile application support and plays a huge role in promoting success. The dedicated developers and quality analysts help enhance the UX/UI experience of an app while maintaining it. So, when you avail of education app maintenance services from the top mobile app development firms, you can expect more traffic and higher ratings.
3. Reduces Downtime
In this highly competitive world, Downtime has become a common thing. Even big brands like Bank of America Online Banking have suffered from Downtime. This is where education app maintenance acts as a savior. Following regular mobile app maintenance procedures will ultimately reduce your application's Downtime and result in revenue loss prevention.
4. Find & Eliminate Bugs
Unidentified and unsolved errors are one of the biggest reasons why a mobile application or any other software fails to drive revenue and profit. Sometimes, bugs also appear due to modification changes, which are essential to remove at the right time. All this can only be possible when businesses avail maintenance services along with custom android app development services or any other. So, do not overlook your application's maintenance; instead, go for it right away.
5. Improved User Adoption
With time, technology changes at lightning speed, and thus, user preferences also fluctuate. Now, customers do not compromise with the application's features & also do not prefer to use an outdated application. To overcome such a situation, regularly maintaining an app becomes essential. It improves user adoption while keeping the app updated and result-driven.

6. Better Business Growth
Like developing a mobile app promotes business growth, its maintenance helps to keep the process going. Without proper app maintenance, up-gradation, and support, it is not possible that your application will perform seamlessly. So, if you want a smooth app functioning and aiming for better business growth, focus on maintenance and education app development.
In short, businesses need to make mobile app maintenance their priority, irrespective of the type of application or software. Focusing on maintaining an education app keeps it error-free and prevents it from getting abandoned by potential customers or users. Also, when you follow maintenance timely, you have to spend less cost.
Summing Up!
Now that you have understood the importance of maintaining your education app along with development & designing do not wait any longer and step into the process of mobile app maintenance. With a well-updated mobile app, you can grab your users' attention and, in turn, improve your application's worth.
For that, you need to come up with solid education app maintenance planning. You can also seek education app maintenance services from professionals who can maintain your app while you focus on increasing business sales and profit.
So, what are you waiting for? If you already have an education app in hand, start its maintenance; rest avail both education app maintenance and development from a well-known organization.