Are you looking to build a Travel app for your business? Here are smart features any travel app should have.
When it comes down to exquisite mobile app development of brilliant quality, some companies have ventured into travel app development to showcase their capabilities.
Traveling apps are the latest trend in the market with millions of tourists traveling around the world, aided by cheap flights and hotels.
However, organizing such a trip can certainly be a tremendously hard task, and any mistake can lead to disaster. At present, the travel industry is offering a lot of convenience to tourists through smartphones, tablets, or in a sense, mobile technology.
In this behemoth market, tour management software development is a profitable venture for any app development company.
However, to embark on such development, a mobile application development company should consider inculcating a plethora of smart features which set its travel app apart from the other apps offered by different companies as well as offer unique features that aid the tourists during their trip.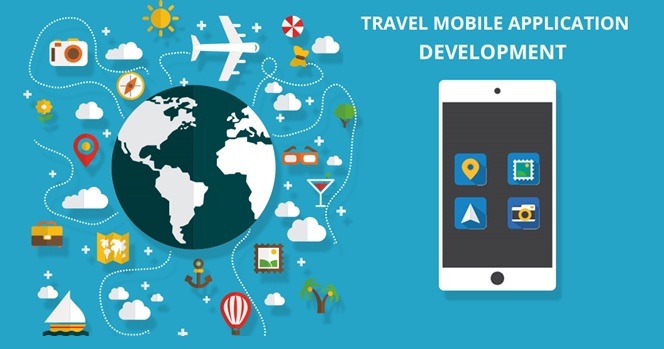 Key Features that A Travel App Should Have
1. Browsing Through Various Holiday Destinations
Every traveler wishes to have complete information about the place which he has decided to visit or go for a trip at a certain place. This particular smart feature will certainly allow travelers to select the desired holiday destination easily.
Also, it provides additional information for selecting the right travel destination according to season or even the climate. It even suggests possible travel destinations according to your budget.
2. Collating The Information About Travel Destinations
A lot of people like to browse through different travel destinations during their leisure time and wish to save those places in case they plan a future trip.
Sometimes, people aren't actually ready to book anything particular but searching for different places where they might actually go.
This particular smart feature in travel which allows the users to easily collate and compile the different places which they would like to visit in the future can certainly help them when they actually go for a trip.
3. Sharing Holiday Details Through Social Media with Friends
Along with adding as well as saving the vacation plans in your travel app, the people should be able to plan a hassle-free holiday and even share those details with their different friends.
This particular feature allows travelers to easily make a list with each other's suggestions and create holiday details.
Also Read: How Much Does it Cost of a Tour and Travel App Development
4. Smart Expense Tracking Toolkit
It is one of the most basic and important features that any travel should have owing to the fact that managing various expenses made during the travel can be quite difficult for travelers.
The travelers are required to plan ahead as well as during their journey of all the expenses that they make and fees that are incurred at various places for entry as well.
It is quite an essential toolkit that tracks all the expenses, especially under various categories which provide a holistic view of the expenses to the traveler. It allows the traveler to save money and helps in deciding how to spend the rest of the money according to the budget.
5. Regular Updates On Move
As a traveler embarks on a journey, he should be able to get all the information regarding thing various offers that are available at their destination and this feature is a must for any travel app and should be closely considered by the Travel software development company. It also allows travelers to decide which date, flight, hotel, etc. to pick to save as much money as they can without sacrificing their comfort.
6. Seamless Communication
It's quite easier for any traveler to have proper and seamless communication with their friends and relatives within the app in order to prepare a great itinerary as well as collate the list of different tourist attraction places.
Everyone might have their own suggestions regarding how to travel, which sights to see as well as where to stay.
The trip can easily be managed if the traveler gets constant information regarding the place they visit as well as the hotel they stay in.
There are different companies that have invested in tour management app development that has resulted in some of the brilliant apps that enable such communication.
Also Read: Time and Cost to Develop Tour and Travel App Like Airbnb
7. App Storage Capacity
This might seems to be a basic feature, but it can be quite important during traveling. If your travel app isn't able to store all the different documents which are associated with the payment as well as other travel-related information and papers, then you might land in big trouble.
Having a travel app with ample storage space can easily avoid paperwork that includes carrying a large bundle of papers wherever you go.
A travel app can easily save lots of time, and you don't even have to wait for long to show your payment receipt or go through the list of places that you wish to go.
An app development company should hire app developer who makes it certain that the travel app is able to support large storage amounts.

Conclusion:
A travel app can certainly make the lives of travelers quite easy. However, in order to make the trip hassle-free, travelers can easily make use of some the smart travel apps.
These are all features you will find in the Hopper app, which is one of the best apps for the travel industry. You also can be the owner of such apps to hire android app developer with these features.
Any mobile application development company invests a lot of time and expertise in making such an app that caters to the requirements and needs of travelers. The above-listed smart features should be duly inculcated in the travel app development.