Mobile applications have made life much easier and smoother than before. It has improved the general human lifestyle in many ways from ordering food to buying dresses and whatnot!
Custom iOS app development has started playing a great role when it comes to music streaming as the development of music streaming applications has become much more smooth, simple, and more advantageous than before.
Mobile apps have been successful in changing the mindset of people about music and music listeners' consumer market.
According to reports, the audio streaming applications grew 83.1% in the year 2015 which means from 79.1 billion in the year 2014 audio streaming apps grew to 144.9 billion in just a year which shows the massive height in the usage of these apps and it has only grown in these years and will surely continue to grow in coming time.
According to Forbes number of music app users increased at a tremendous rate and increased regularly. Numerous applications are present under the roof of music apps like music players, streaming applications, audio workstations, and much more developed by mobile application development companies.
Read also: Top Music Streaming Applications in 2023
Thus, when music applications are being spoken of, a large number of utility applications are related to music.
Nowadays, with the easy availability of the internet, downloading and playing music is almost vanishing and music streaming applications have come into the spotlight.
Thus, it has become important to focus on music streaming app development for companies.
Thus to develop a music streaming app in 2012, here are a few tips and tricks that can help to reach the mentioned goal easily and can help to gain popularity with creativity and dedication :
Leading Music App in the Google Play Store Worldwide in March 2022, by the Number of Downloads
| | |
| --- | --- |
| Music Apps | Downloads (in millions) |
| Spotify | 10.86 |
| StarMaker | 9.82 |
| Resso Music | 4.29 |
| YouTube Music | 4.21 |
| Shazam | 4.2 |
| Gaana Music | 3.61 |
| Samsung Music | 3.35 |
1) Choice of Type of Application:
There are several types of music streaming applications that can be created by music app developers. Some of them are :
In this application, the developer can create a server-based music library and provide its access to other users so that they can stream this facility can be provided free or at some cost, which entirely all depends on the music app developer.
It means storing a variety of songs in an online cloud storage system and users can retrieve and play from there when provided the link to it.
These radio stations are arranged into particular themes and then can be streamed with the help of various devices.
2) Data Storage
Data storing facilities must be taken care of during music streaming app development. Where and how data can be stored from where it can be fetched smoothly is very important while developing.
For this, a backend server is needed which will support streaming. Proper data storage will reduce the chance of loss of data and will support the addition of external data with time.
Also, keeping a record of data storage and fresh data added with the records of registered and unregistered users will help in keeping the development track record of the particular application.
3) Stream Using Other Streaming Apps
If the mobile application development company wishes not to do the data storage part then, he/she can stream using other streaming apps like Spotify or SoundCloud catalogs.
This can be done using their catalogs using SDK and API provided. But, there are certain terms and conditions as well as restrictions that must be kept in mind to follow the legal procedures for the same.

Unless the legal procedures are done, one must not try this as it can result in danger for both the application and the developers because popular apps are very much concerned about their privacy policies and terms and conditions. Custom iOS app development demands more focus on the terms.
4) Developing Without Third-Party Apps
Generally, android app development services make use of third-party apps. It is possible to do music streaming online even without using any third-party application by creating a data storage app on a self-hosted server where the developer can upload and users can stream from that directory present in the server.
Using this facility, applications can gain independence from popular applications which will help the developers to grow, learn and modify applications accordingly.
5) Licensing
Licensing is the most important thing to be considered by music app developers when it comes to music streaming app development.
Licensing acts as a bridge of trust between the developer and the users. Public Performance Rights are needed to start one's streaming service.
It is strongly recommended not to develop and run streaming applications. In case of lack of proper license, there can be legal action against the developer and he/she can be fined heavily according to the number of songs played and also the number of times played.
6) Registration of the App
User registration is not mandatory in music streaming apps. One can either make it compulsory or not. It depends upon the preference of the android app development services. Registration can be done in many ways.
The most popular ways are registration through verified mobile numbers or social media accounts like Google+, Facebook, or Gmail id. Authentication of users is very important for tracking records and databases.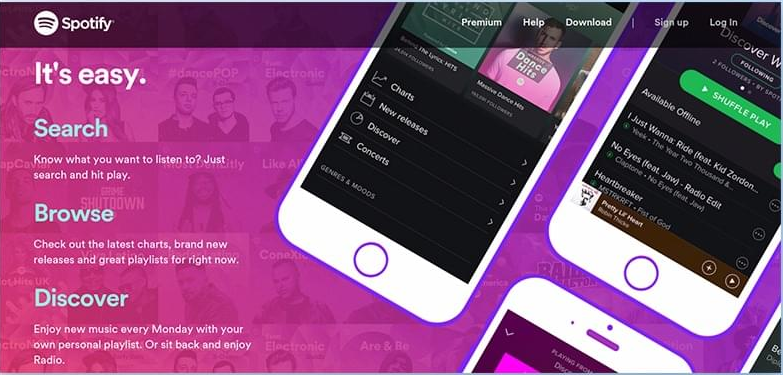 7) Enabling Searching Options
Music streaming applications can be made more attractive and user-friendly by enabling the search feature in which users can search for their favorite songs and play them smoothly.
Also, the feature of discovering new songs will add more benefits to the app. Music can be searched from any type of references like artist, title, lyrics, genre, and album.
Extra features like offering relatable music can also prove beneficial to the user and make the app more interesting to use. Developers can also offer recommended playlists and songs based on previous streaming records or related songs.
Read the Article- Cost and Features to Develop Music Streaming App like Pandora
8) Enabling the Features of the Addition of Songs to the Playlists
The feature of the addition of songs to the playlist means making customized playlists according to the choice of the users which can make the app more engaging and captivating.
It enables the users to spend more and more time using the app as it will automatically get interesting and fun to design one's customized playlist.

9) Able to Share Via Social Media Applications
The songs must be enabled to share via social media applications and websites to all the contacts like WhatsApp, Facebook, Instagram, and other apps used for communication which will help the user to share songs with friends and loved ones. It also acts as publicity propaganda and also attracts new users to download and use the preferred app.
Read the Article- How mobile apps are Revolutionizing Music Industry?
10) Extra Offline Access
When internet services get slower or unavailable, users should be made available to listen to songs with the help of streaming apps using offline mode.
This can be done by enabling offline access in which users can download and keep songs in offline mode and can access them even when there is an unavailability of an internet connection.

11) Additional Attractive Features
Many other attractive features can be added which may prove to be an "icing on the cake" thing. Some of these additional features are
The event calendar can be added to the music streaming application which the app may be able to add events according to dates like birthdays and play songs according to it.
Event tours and concerts can also be added to the calendar by the app which will provide extra information to users.

Music streaming applications can be personalized according to mood viz happy, sad, confused, angry, etc, and play songs according to it. Applications can also provide features for playing songs according to emotions like motivation, heartbreak, love, party, etc.
The choice of song can also depend on time, place, weather, and much more. It is a very innovative and impressive way of personalized playlists.
The feature of uploading music by the user can be enabled to make the app more interactive and popular. If users are canoad their music, then the music stream app will get a target audience, more shares, and much more attention which will result in a huge profit in the market.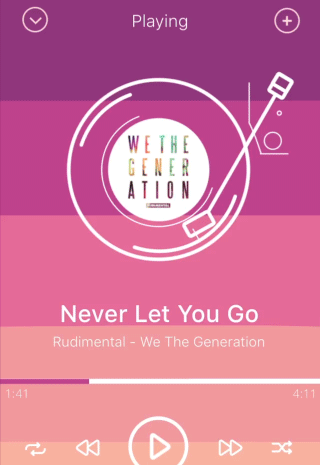 12) Designing of the App
Design of the music streaming application must be done very carefully to match the trend, a common choice of the public, attractiveness and a theme that is understandable to everyone with a pinch of creativity and uniqueness into it to make the app interesting and appealing as the first thing which attracts is the interface and designing.
Also, the interface created must be user-friendly and understandable to people of all age groups and regions for more reach users.
Click Here For On Demand App Development Services

Conclusion:
These are a few tips that may be used when music streaming app development is considered. One can hire an app developer too to develop these kinds of apps if he/she is unable to create one.
The mobile app developers need to know the requirements and then they create an app according to the same. Mobile app development companies have also started creating these apps.
Mobile streaming applications are now developed with both Android and iOS compatibility so that they can be made available for download from Google Play Store and App Store respectively.
Cross-platform apps are prevalent which imposes the apps made with the compatibility of both operating systems.
There is high competition in every field of application development, so the developer must contain something different from others to make his/her app more popular and interesting.
The most important point regarding this is creativity. More creativity, the greater the popularity of the application.
Other factors are user-friendly, understandable interface, and new and exciting features attractive enough so that users accept, download, use and share it worldwide.