Still, finding the top trending healthcare apps for use in your daily life? The extensive proliferation of mobile devices has transformed many aspects of every individual's life schedule.
Today, it would not be told as exaggerated to interpret that advancements in technologies influenced every segment of human life.
Due to tedious working schedules, people need to rethink the medications they use. The dedicated development of technology morphed the conventional pattern of healthcare applications into a new form.
Now, mobile devices have known as a commonplace in offering healthcare services.
The fundamental reason is the rapid growth in the contribution of every healthcare app development company. Numerous healthcare apps are available in the market to assist people in their routine tasks.
The healthcare apps facilitate communications and consulting, patient management and monitoring, health record maintenance, information and time management, and clinical decision-making for the people.
These apps provide better standards and practices to ensure proper use and integration of sophisticated features.
Role of healthcare apps: Mobile healthcare has flourished in the marketplace intending to help people to monitor and diagnose their health conditions.
The sophisticated mobile technology offers remarkable opportunities for mobile app development services to equip users for generic illnesses.
The portable, smart devices offer limitless opportunities to stay fit and route life to a healthier track.
Characteristics of Healthcare Applications:
Simple and easy to learn
The healthcare app solution is made easy to use and the navigation is kept smoother. It has morphed into a core functionality for healthcare or fitness app development.
Context
The right set of content is necessary to woo the customer. An app must deliver the content as per the location and interest of an individual enhancing the personalization.
Immediate access
An app needs to deliver instantaneous access to content along with several features competing with other apps in the market.
Usage of Healthcare Apps in Major Countries
| | |
| --- | --- |
| Country | Total App Uses |
| China | 65% |
| India | 63% |
| Indonesia | 57% |
| United States | 44% |
| United Kingdom | 39% |
| Spain | 38% |
| Germany | 35% |
| Japan | 12% |
Top Trending Healthcare Applications:

1. Esquared
Unequivocally, today mobile healthcare apps have influenced daily life and that's why more and more enterprises are expressing interest in iOS and android development services. In this series, Esquared makes its space among all available healthcare apps.
It is a fitness-on-demand app that works a little the same as Uber. The app makes the user able to find their gym sessions and classes in their areas. In a broader sense, the users can explore gym classes nearby without having been interrupted.
Read the blog- Cost and Features of IoT Solutions for Healthcare
The feature-ridden app extends its accessibility for the users so that they can experience a dedicated healthcare app. It will ensure that the users are only required to sign up to explore relevant searches.
Furthermore, It offers various options while searching gyms and studios and makes users' search more flexible.
The app can be downloaded for iOS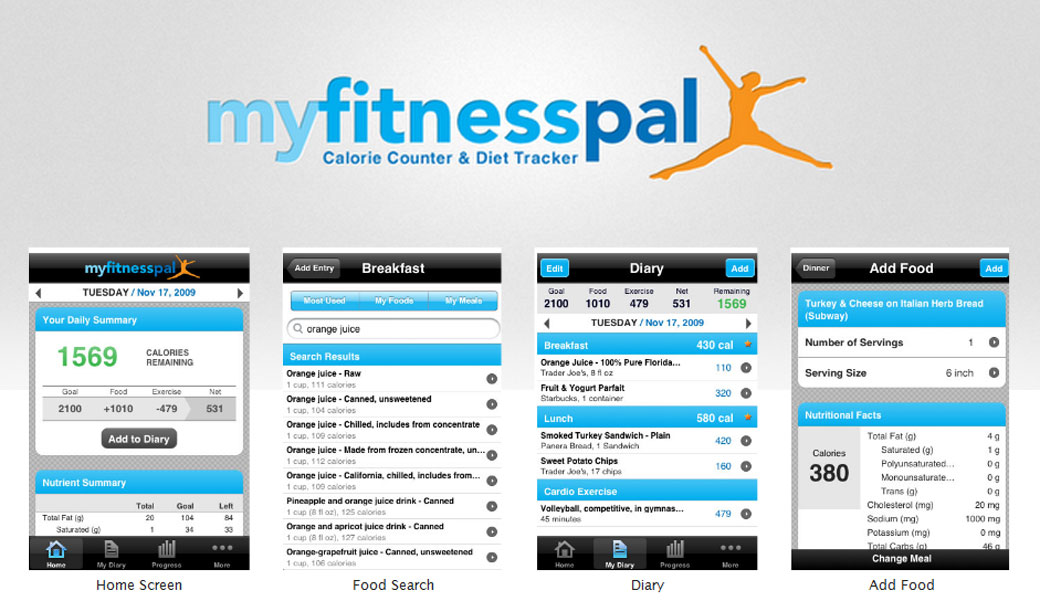 2. My Fitness Pal
Evidentially, healthcare apps have revolutionized the healthcare industry by transforming the basic structure of healthcare.
It empowers the user to access, analyze, and extract clinical and reference information. The advancement of technology has bestowed fitness app development and My Fitness Pal exemplifies meticulously. The app informs you about the calories you gain from your diet in a day.
It demystifies the basic ideation of tracking gained calories against your daily target calculated according to your goal.
A user needs to set their goals based on their preferences and the app will notify of every information it receives about their meal. It works wondrously and makes you intimated about high or low-calorie foods. It helps the user in managing their long-term health goals.
The need for healthcare apps encapsulates for their users also patronizes the healthcare mobile app developers to follow a similar platform for their app development.
The app can be downloaded for iOS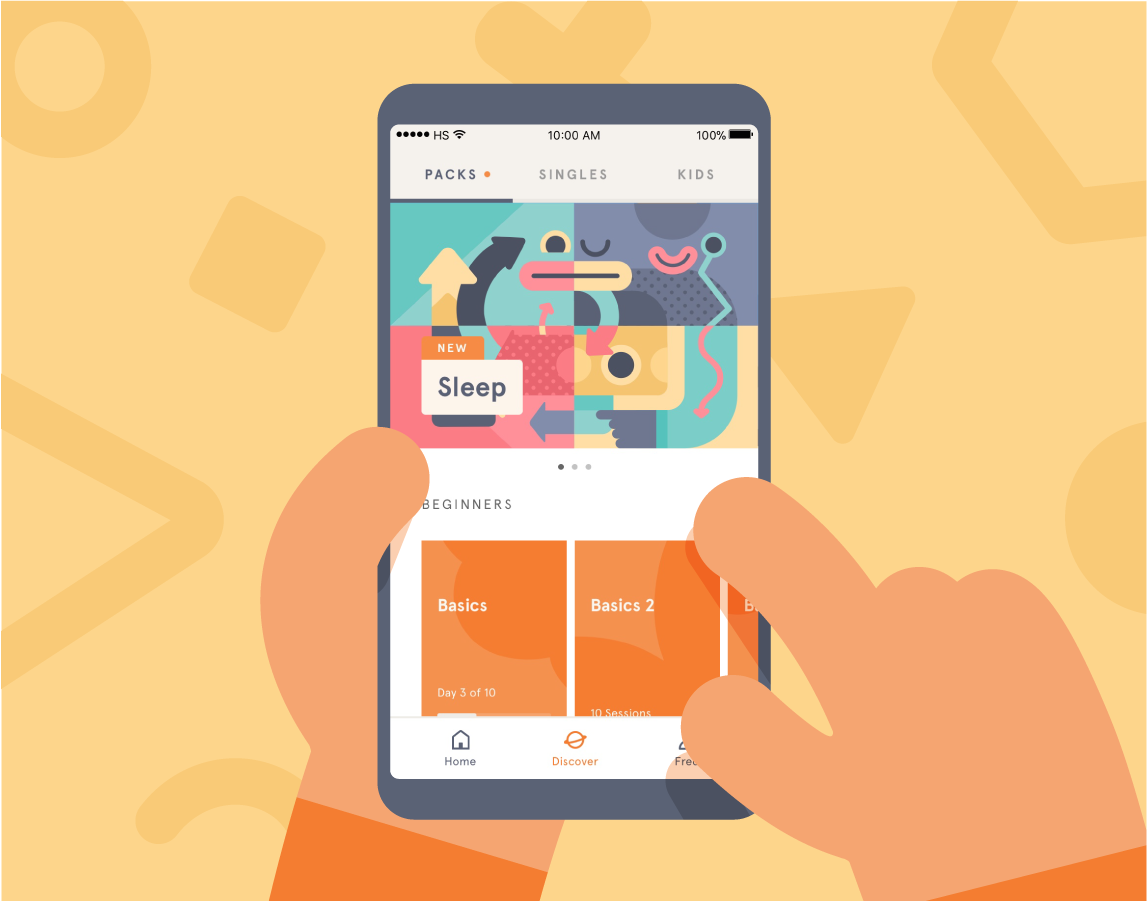 3. Headspace
Due to the sophistication in technology, there are extensive and embroidered opportunities for every healthcare mobile app development company. Thanks to consistent exploration, Headspace a meditation app comes into the marketplace.
With the expedient transforming atmosphere and life methodology, it caters to the need of society. The apps start with its free Take10 program, which enables the user to meditate for 10 minutes a day.
The fundamental ideation behind the app offers unique attention to the users.
Read the blog- How mobile apps are changing healthcare industry
You would explore numerous breathing and visualization exercises guided specifically for the sensuous experience. The users are equipped with a feature to customize their experience through various activities.
They can tailor it to focus on their specific problems like anxiety, panic attacks, depression, etc. The app doesn't come with the free version but a basic starter session would be available to the users.
It proffers different monthly and yearly subscription plans to unlock intensive mindfulness exercises.
The app can be downloaded for Android and iOS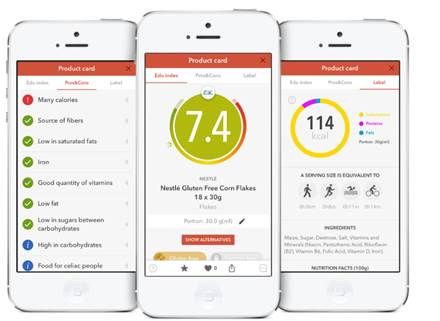 4. Edo
In between various healthcare apps ranging from diet tracking, weight tracking, healthy cooking, etc Edo overrun the competitors.
The Edo app offers users to explore food products available in the city's supermarkets. But it's not just restricted to informing the food shoppers about the supermarket products.
The app extends its functionality and informs the users about the nutritional values of the product. It scans the food labels and rates products according to their nutritional values and scientific studies.

The users would find the exact information about their diet plan. They don't need to mind-boggle about the recommended food, what they require is to just scan it and have it according to the ratings given by the app.
Edo offers its users to know what your food possesses for their health. Furthermore, it also indicates whether a food item is Lactose-free or Gluten-free to offer healthier options for the users.
It ushers iOS or android app development services to understand the circumstances affecting an individual's health to develop management strategies.
The app can be downloaded for Android and iOS
5. TruBe
The exponential growth in the popularity of healthcare application development has reenergized health app developers to implement all contemporary advancements in apps.
So, TruBe is a phenomenal example of an innovative and dedicatedly improvised app. It idolizes its framework as the Uber of personal training for the users.
The app allows its users to buy personal training sessions with one tap. It manages to offer its users more than 300 highly qualified trainers from various niches like kickboxing, heavyweight champions, etc.
Read the blog- Cost and Features to Develop Medicine Delivery App like 1mg
The users would find it seamless to browse through all available personal trainers in their local area. The app specifically ordered all the trainers based on their reviews, rating, and pictures.
It becomes exceptionally convenient to book their chosen trainer for their further training schedule. The foremost aspect that the app allows you to access, you can book their session even at local area gyms, homes, offices or hotels, etc.
With the extensive role of consumer sovereignty, the app also offers you to share the cost of a session with your beloved friend.
The app can be downloaded for iOS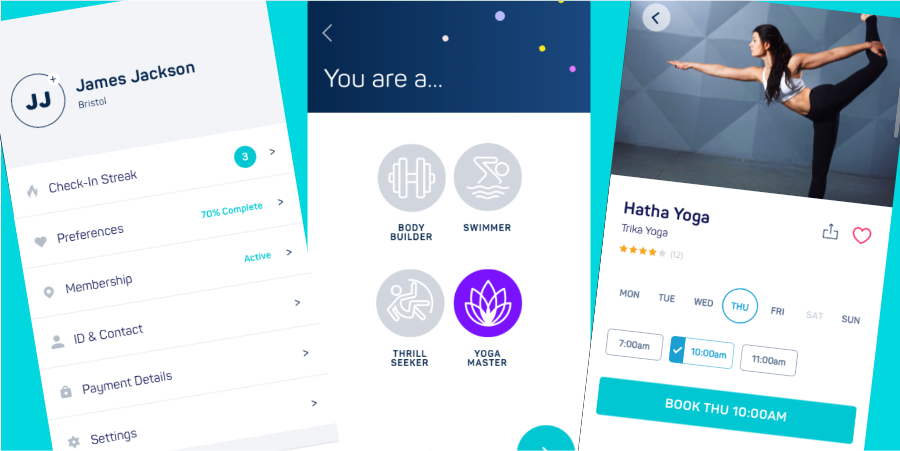 6. Move GB
In the current scenario, health care apps are promisingly assisting people in self-management of health issues or maintaining their healthy lifestyle.
Gyms or health clubs have been witness to the comprehensive transformation in people's ideology about their health. Here, Move GB prepares the dedicated route for all gym lovers to access their high-intensity workouts.
Usually, the users have to take costly membership of the gym and fixed it at a particular place. Sometimes it becomes a reason for degraded motivation and deteriorated workout schedules.

But Move GB solves it effectually. With more than 5000 providers it transforms the experience of user's membership through multiple gym venues for workouts.
It has been proved as an exemplary alternative to monotonous gym memberships by the people. The user needs to log in and then they can search for different relevant activities on their page by narrowing it down by time or date.
Furthermore, the app enables them to browse specific needs. Ideally, the healthcare app developers should explore the framework of the app like Move GB that leverages the social network for healthcare applications
| | | |
| --- | --- | --- |
| Trending Healthcare  Apps | Using Country | Reviews |
| Esquared | India | 4.0 |
| My Fitness Pal | India | 4.2 |
| Headspace | Worldwide | 4.3 |
| Edo | Worldwide | 4.0 |
| TruBe | Worldwide | 3.8 |
| MoveGB | Worldwide | 4.0 |
| MySugr | Worldwide | 4.2 |
The app can be downloaded for Android and iOS
Conclusion:
Healthcare app is the future of the healthcare industry. The medication and doctor's consultation is a necessary thing, but lifestyle modification is the essential and easiest treatment an individual can adopt.
Therefore, healthcare apps are the most enticing market segment for which business is looking to hire app developers.
The timely updates and lifestyle modification recommendations and pop-up notifications keep a user abreast with the valuable information.
A healthcare app development demands proper attention to detail and the touch of uniqueness to make an app stand out from the crowd.
The pragmatic solution is the one in which the user wants to work without being annoyed. A number of trending healthcare applications are available in the market, where we have enlisted the most popular apps.
If you have an idea and want to develop an amazing healthcare app, you must contact an experienced developer or a competent company. These all trending healthcare apps will help you in your daily life.