Are you looking for the actual cost to develop app like Bungii?
Bungii is an application that was developed so that users can get connected to the nearby truck drivers and get their needs covered without any complications at all.
This idea became a huge success and not only, according to the resources, but the on-demand truck rental company has also raised around 9.4 USD million for their development needs and requirements and made the entire business even bigger.
If you are thinking about investing in something similar to this business idea then you have landed yourself on the best page as here we will help you understand how much this type of on-demand app development will cost you.
The local funding and the unique idea literally worked wonders for Bungii and helped it grow exceptionally in a very short span of the time period.
Yes, investors worldwide were impressed by the team of Bungii. They invested in this application as it was significantly helping users around the world. Show with the help of this funding, the business grew quite exceptionally and became a huge success.
So, if you are thinking about developing something similar to an app like Bungii then, we will help you understand how much it will cost you with this type of mobile application development to get it done in the best possible way which can help you with the results you are looking forward to having!
Developing An App Like Bungii
If you are into the transportation business then, you have been quite over the moon thinking about the success ap like Bungii has got in recent times.
The way they are servicing is certainly unbelievable and the response they are getting is surely quite thrilling. So, if you want to make or take the best out of it and have an app like Bungii then, we will help you with how to go about it.
Yes, not many know how much it will take to build a just app like Bungii so, we will help you with a complete process of assessing each and every aspect of this particular Android and iPhone app development service.
Understanding The Features
When it comes to understanding the charge or cost of application development services just app like Bungii then, first we need to understand what are the important features of the respective application.
The cost of the application most probably depends upon the features you want to have in your just app like Bungii. Below mentioned are the general attributes that you would like to have in your application, take a look:
GPS,
Registration,
Map,
Truck details,
User details
Secure payment system
Communication
Notifications
Routes drawing
And more.
So, these are the features that you must have in your respective applications, and depending upon the type of attributes, it will exclusively cover the cost of the entire process.
Yes, you must dig deep into features and understand why you need the respective attributes for your applications so that you can get an approximate cost of your mobile app development service.
Read the blog- How Much it Cost to Develop App like Spot Hero?
More About Maps, GPS, and Routes Drawing
When it is about developing an application just like Bungii, the biggest attribute which you must consider to think about is GPS.
Yes, with the help of this attribute one will be able to track the location of the respective drivers and passengers with ease.
With the help of maps and positioning attributes one will be able to understand where one or the other is and it will help in reaching the respective location.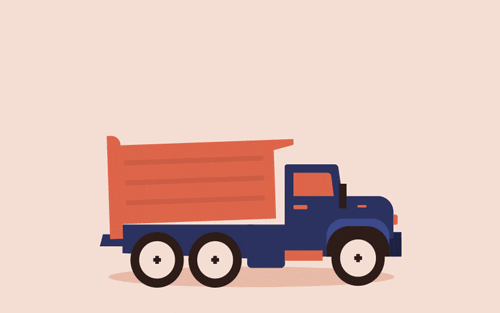 Not only this, with the help of these attributes, one will also be able to acknowledge the entire cost of the required trip.
So you must get this attribute designed with perfection by hiring the best mobile app development services. Navigation is an important part of your service and it has to be taken seriously with the help of these attributes.
Registration
Applications like Bungii are offering different types of registration processes for the users and they do require phone numbers from starting themselves.
When it comes to drivers, the process also includes a company visit in person and also sharing all the valid documents.
So, the design process of this attribute has to be pitch-perfect as it will help you keep track of your users and drivers with much more clarity.
Not only this but there is also a process in this application with which one will also be able to select drivers as per their specific characteristics.
The more features you add to this registration process the higher the charges will be in your application development process.
Notifications And Communications
There are a number of ways with which one can notify about the service hired. Yes, from the arrival of the vehicle to the payment, everything can be notified in a particular way.
They will also help you with a text message on your phone about the number of the driver who will be taking care of your service.
So, you must make this easy to understand as it holds the communication sector of this business mobile application.

Payment
Most applications like Bungii use cashless systems as it not only gets the payment done quicker and also safely but also it helps you keep track of it.
Yes, there are a number of secure payment gateways which you can use in your application and infuse a secure payment system with which the users will be able to pay you for the service.
It is important that you use a secure payment gateway as per your budget needs for app development services.
Cost To Develop App Like Bungii According to Region
| | | | | |
| --- | --- | --- | --- | --- |
| Price Range for | Australia | Eastern Europe | Western Europe | North America |
| Android Developer | $80 – 120 / hour | $100 – 150 / hour | $80 – 120 / hour | $100 – 130 / hour |
| iOS Developer | $100 – 130 / hour | $120 – 150 / hour | $100 – 130 / hour | $120 – 150 / hour |
| Web Developer | $90 – 135 / hour | $110 – 140 / hour | $90 – 135 / hour | $130 – 150 / hour |
Final Words
So, if you are still thinking about how much it will cost you to develop an app like Bungii then, you must get yourself connected to a professional mobile application development service provider or even hire iPhone application developer who can guide you with complete clarity.
Yes, the entire development process is around 400 to 500 hours and design will take even more time. So, generally, the charges will go up around 10000 to 15000 USD.
You need to check with the attributes you need to have in your respective application as it will play a huge role in defining the cost of the application just like in Bungii.