Do you have a business providing cars for rental? The expansion of business through the internet has become most effective than it was years ago.
Are you wondering why your competitor is getting massive customers with the same product or services you are providing? Well, they might be having a good business website.
Please read this blog to know about car rental website development. It highlights the cost and features to develop a car rental website.
Why Choose Car Rental Website Development Services?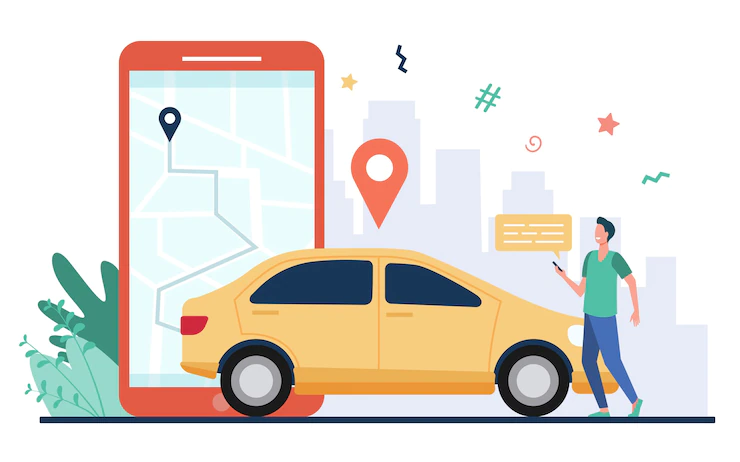 Let's understand why rental businesses are shifting to car rental website development.
The time has gone when people walk for miles to reach their destination. Traveling by car has now become a new definition of luxurious life. With the help of car rental services, now everyone gets the benefits of living luxurious life by renting cars.
Rental cars are becoming a more accessible service. Numerous car rental provider companies have shifted their focus to car rental apps and begun offering their services online.
While consumers have a variety of automobiles to choose from and drive, they can now take advantage of lucrative deals by comparing the costs and availability of cars using numerous apps.
It is also simple to use, as consumers do not have to search for services on the internet or make unnecessary phone calls.
Because of the increased demand, automobile rental apps have gained a lot of traction, and the use of these mobile apps is on the rise.
Car rental booking software assists customers in booking their cars through the app. It helps them get easy access to notification updates of their services, including timing and details.
How to Develop A Car Rental Website?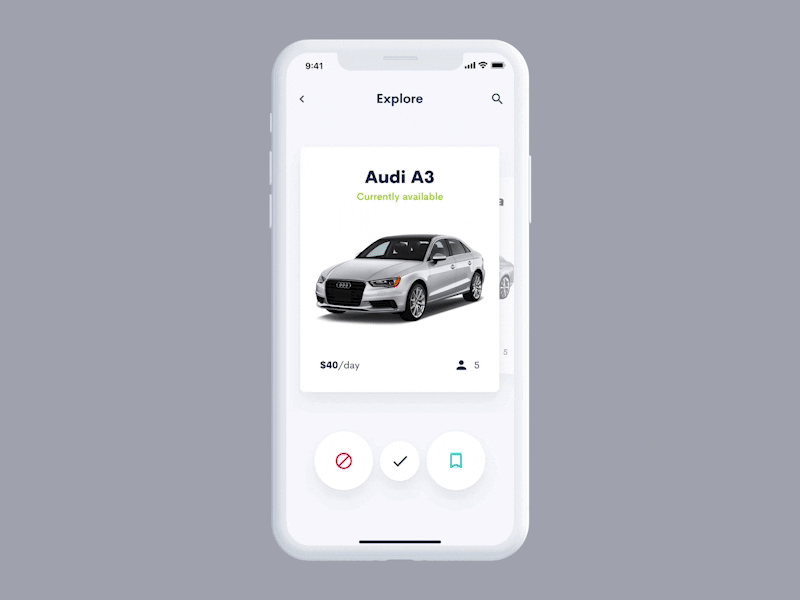 Not every business owner is aware of the initial facts of business development. It is crucial to understand that growing a business with limited resources is quite tough!
To expand your car rental business, you should consider car rental software. Creating an excellent rental app will help you access unlimited customers sitting at your home.
To develop a rental app, hire the best mobile app development company. The app and website development company will provide effective development services for your business website.  All you have to do is monitor their work and enjoy massive traffic on your business website or application.
How Does Car Rental Website Work?
Are you wondering, how your car rental website works? Well, it works the same as that of the car rental app as highlighted below.
A user can access the app or website with a few clicks. Adding dates to the calendar for cab availability is easily accessible to the users.
With the help of the car rental website development feature, a user can send requests to car rental owners according to their requirements.
The car rental software development helps connect the car owner to the customer by receiving the sent request from customers to the owner's dashboard within eight hours.
The owner and the buyer can connect through the website and manage the time and place of the pickup.
The user can verify the vehicle papers, driver's license, key, and mileage before booking the car for rent. You should hire the best developer to create the best car rental booking software for your business.

What Are The Benefits Of Car Rental Website Development?
Confused about whether to avail of car software development services or not? If yes, then make sure to read the following benefits to develop a car rental app for your business.
1. Car Availability Tracking
The car rental website development company can track the availability of a car using the serial number embedded in the records.
2. Driver and Customer Details
When businesses need information about drivers or clients, an android development company enables that feature. If a user violates the firm's policies, whether automobile owners or customers, the corporation can permanently cancel or prohibit their accounts.
3. Automatic Rate Calculation
The automobile rental app can easily and efficiently offer automated calculations using the information provided by the user.
It also provides the company's basic rates and rate/km charged. You can customize these according to the back-end logic codes for vehicle rate computation with the help of custom iOS app development.
4. Booking & Pricing Management
Management of booking and pricing is time-consuming and tough. Many business owners find it challenging to keep track of all the booking details.
Furthermore, any error might result in dissatisfied clients and wasted time. However, by using car rental software, you may automate tracking booking details, allowing you to focus on other tasks.
5. Enhance Customer Satisfaction
You can keep the customers satisfied by providing –
Better service
Lower prices
Smooth booking and payment procedure
Improved customer support with an automated car rental website
It will result in increased customer satisfaction and faster turnover.
6. Provide Convenience
A Car rental company can have several benefits from the website and application. The website allows them to accept reservations, arrange nearby cars, verify vehicle availability, and scale up and down services based on client demand.
What Are The Trending Features to Include In A Car Rental Website?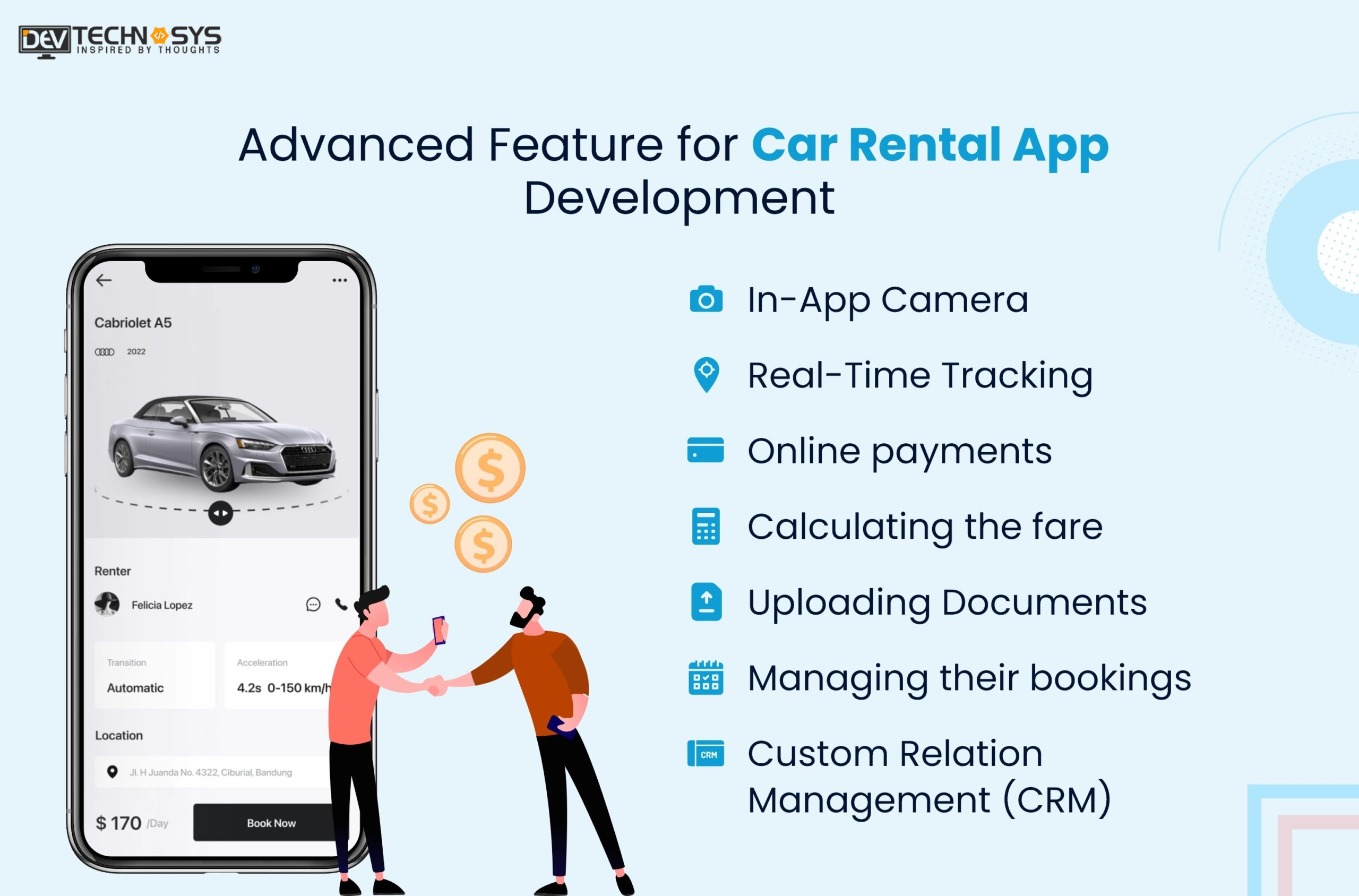 Customers, service providers, and administrators will find your vehicle rental website more adaptable and easier to use with the right feature set. To compete in the market and differentiate themselves, each panel must have distinct qualities.
When developing an on-demand automobile rental software, it is critical to provide fantastic features. Take a look at the most important features of car software development listed below:
User Panel
The purpose of mobile app development is to meet the target audience's wants, desires, preferences, and dislikes. Thus it is vital to include features that make the auto rental procedure easier for them.
1. Login/Registration of Users
Users can register by providing information such as their email address, name, and phone number. The login portal is also easily accessible with the provided credentials, such as an email address or a phone number, making the process simple and quick.
2. Pick a Ride
Many people prefer the option to choose the car they want with the help of car rental software. The mobile app development of your car rental will be open on both android and iOS devices. All you need to do is find the right iPad app development company.
It can be presented as a primary selling factor for an automobile rental app's business plan.
3. Booking Management
It is essential to include this function for users when developing a car rental service website. The booking management function manages all of their bookings in one location. It increases productivity and saves time by keeping client management well organized.
4. Reserve Now
Due to their frantic and extremely busy schedules, users may not even have time to reserve the journey. Isn't it possible to plan the ride earlier, so there isn't any rush when it's time to leave? Although this feature will raise the cost of your on-demand app development, it will attract more customers.
5. Fare Calculator
It is the functionality that business owners must include in the automobile rental service provider app to provide users with updated costs. It will assist them in reserving a ride by checking the price before doing so.
6. Doorstep Car Delivery
Doorstep car delivery features help users hire a self-driving car. The car will be delivered to their home. It's a standard function, but it makes customers feel more important because it saves them time and effort.
7. Tracking & Navigation
This feature lets users enjoy a convenient, enjoyable, and time-saving commute. Many Car Rental Website Development teams use this feature to navigate consumers to their destination by following the directions. The tracking feature allows users to track the vehicle's location after booking.
8. Multiple Payment Options
When you hire dedicated developers, make sure they include multiple payment option features in the app. Today's generation increasingly prefers online payment, and users choose apps that offer several payment options.
9. Notifications
The notifications function gives critical notifications and updates to users regarding their bookings, vehicles, service delays, discounts, and coupon coupons.

Admin Panel Features
The admin must have complete control over the app's general operations. Thus it's up to your selected car rental software development to design this panel in a way that maximizes the benefits.
1. Interactive Dashboard
The administrator can track all the car rental vehicles and the ones assigned to users with the help of this website function.
2. The Car Management
It is critical to know that the business owner can easily update car and vehicle information. It can also update the user location information, which allows the vehicle management system to be optimized.
3. Customer Management
The customer management section allows you to keep track of and save all of the website's user information.
4. Payment Manager
The owners maintain and record payment data, payment gateways, and commission amounts in this section. It helps in a transparent transaction system.
5. Reports & Analytics In Real-time
It is an essential feature in an app for admin. The Real-time statistics on car rental website development, such as the most popular automobile type, schedule, and the number of requests received, help provide report form to improve company processes.
Service Provider Panel
A car rental software development must be convenient for both drivers and automobile owners; therefore, here are some things to think about for this panel:
1. Register & Login
Users can sign up using their email address or phone number. The user can also use other social media account for registration and login.
2. Check & Respond to the Request
Service providers should have access to a feature to review all booking requests and accept or deny them based on their availability.
3. Trip Details
It is vital to have this feature in car rental software as it helps the driver review trip details, including pickup and drop-off locations and travel time.
4. Driver Dashboard
The driver will be given a dashboard with all necessary information, such as total completed rides, total income, booked rides, and received feedback.
5. Receive Payment
Car Rental Website Development has this feature that allows drivers to collect money from customers directly through the car rental app once they have rented the vehicle. Customers will find it simple to make payments this way.
6. Receive Feedback
No consumer wants to hire a driver who has received negative feedback and ratings. This functionality should be a must for every automobile rental app company so that users can easily choose a service provider based on reviews and feedback.
7. Navigation
This is a crucial tool for drivers unfamiliar with all of the routes. It allows them to travel to customers' locations or other destinations quickly without getting lost in the directions.
What is Car Rental Website Development Cost?
Developing a vehicle rental app is great for existing businesses and startups. But before that, you must first consider the costs of development. So, here we have mentioned some major components impacting the overall mobile app development cost, such as:
The cost varies depending on the various app platforms
It varies depending on the team structure and technology
The complexity of features can affect the cost of app development.
The development team's chosen location and experience also affect the cost of development.
The factors mentioned above affect the cost of website development for car rental services. On average, car rental app development cost starts from $8,000, and car rental website development starts from $10000.
Furthermore, if you're willing to include more advanced features or the most cutting-edge technologies in your app, the mobile app development Cost will increase effectively.
| | |
| --- | --- |
| Location | Cost, $ |
| United Kingdom | $12,000-$90,000 |
| Australia | $15,000-$85,000 |
| United States | $15,000-$100,000 |
| Eastern Europe | $15,000-$60,000 |
| Western Europe | $15,000-$70,000 |
| South Asia | $15,000-$40,000 |
What Are The Types of Car Rentals?
There are a variety of car rentals app developed. We have mentioned below various types of car rental mobile apps that are available in the market.
Self-driven Car Rentals
Corporate Car Rentals
Outstation Car Services
Local Car Rentals

Takeaway!
Hopefully, the information mentioned above was quite helpful for you to know about the cost and features of car rental app development. It is crucial to know that smartphones have simplified and updated our lives.
The leading players in the car business, who started with newspaper advertisements displaying their phone numbers, have now made the switch to apps. As a result, we recommend that startups consider having their Car Rental Website Development from the outset.