Technological advancements have made things easier and hassle-free than ever before. Like any other sector, the travel industry has experienced amazing business benefits in the past few years, and the demand for travel mobile app development has seen a tremendous rise. With the ever-rising demand for travel mobile apps, it becomes crucial for businesses to avail of app maintenance services for the travel industry to keep their application updated.
Many travel app owners think that their work is done when the mobile is launched, but this isn't true. Timely app maintenance and up-gradation are required to keep the app running lifelong. If you wonder why your travel mobile app needs maintenance, continue reading this blog, and you'll get answers to all your queries.
Why is Travel App Maintenance Essential?
Like travel app development, its maintenance leaves a huge impact on improving the product's efficiency, speed, and productivity. It also helps businesses retain their existing clients while grabbing new customers' attention. With the changing time, the demand of users also changes, and as a result, it becomes essential for a business to add new app features, enhance security, improve UX/UI, and more.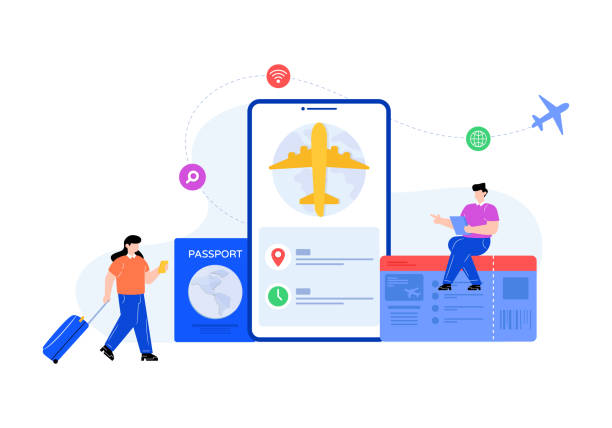 It helps businesses offer a better customer experience, increasing business output and revenue. But sometimes, businesses find it difficult to keep their mobile app maintenance under control. To overcome this, we have mentioned a few ways below.
How Can Businesses Ensure Smooth Travel Mobile App Maintenance?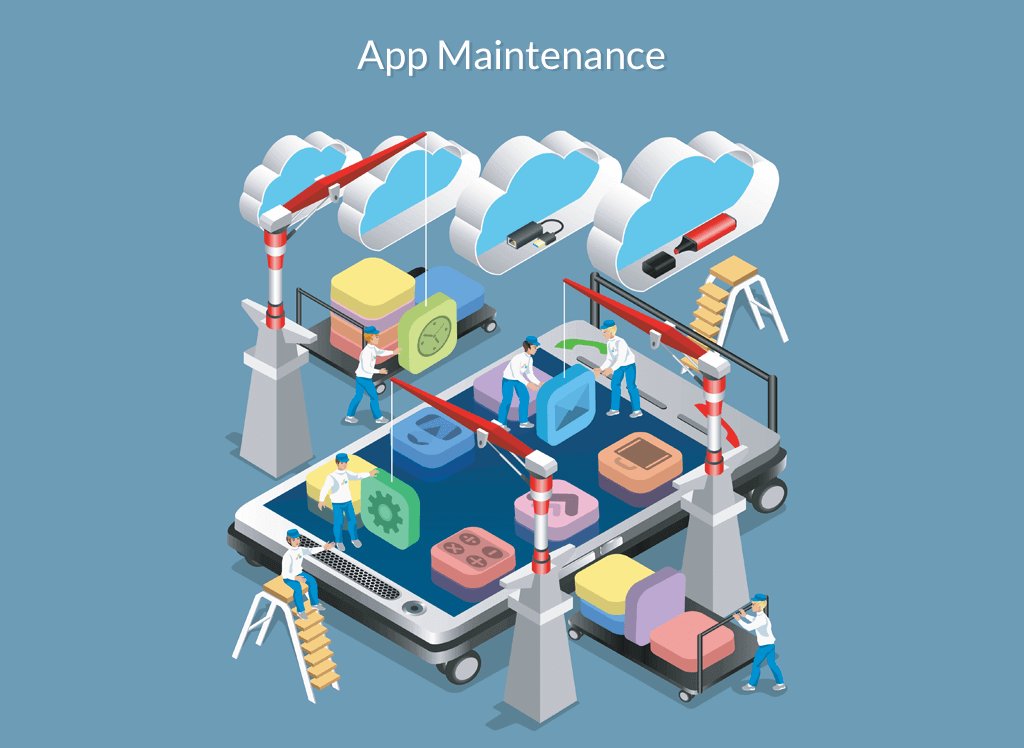 Even after knowing the importance of mobile app maintenance, businesses fail to keep app maintenance under control. So, the mobile app maintenance company professionals have highlighted some things to consider. Let's explore what they are.
1. Make A Proper Documentation
This is the foremost step of any mobile app development process where businesses mention the app features, functionalities, etc., in a document. Maintaining a well-structured document pays dividends for a better lifespan of the application. This will help during travel mobile app development and acts as a savior during travel mobile app support and maintenance.
2. Conduct Proactive Testing
Test your travel mobile app using advanced tools and technologies before launching your mobile app on the Google Play Store or App Store. As we all know, the application environment keeps changing, so mobile app developers should conduct regular app testing until complete travel app development is done. This is where regular proactive testing of a travel mobile app is a must as it ensures error removal while preventing negative app feedback.

3. Maintain Source Version Control
When travel app developers work on your app's code, they will have to cope with different code and app versions. So ensure that the developers maintain each version with accurate information like new code addition, removal, up-gradation, etc. It will help the developers go back to the previous version of mobile if the new version or update affects the app's performance.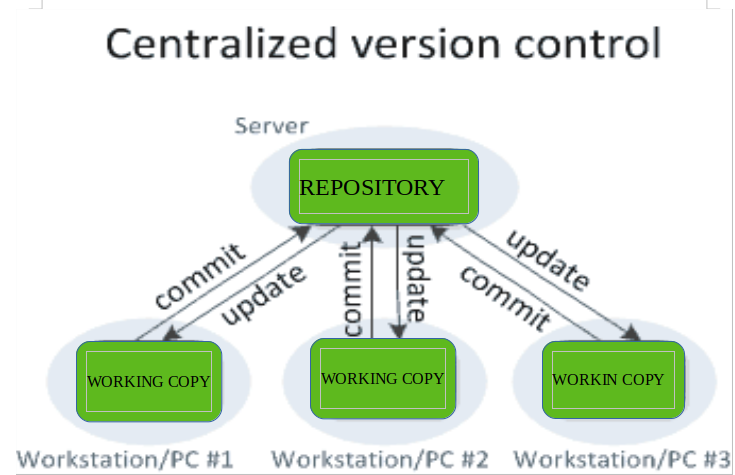 This is one of the crucial things to consider to ensure smooth travel app maintenance. Not only for travel, but you can implement the same during chatbot app development, react native app development, etc.
4. Keep A Strong Support System
Before launching your travel app, make sure you have a strong support system in hand. This is the last yet very crucial factor that offers good support to the users while resulting in smooth app maintenance. Also, it will help you record and maintain travel app maintenance status on a timely basis.
With a well-developed support system, a business can perform all the app maintenance tasks like bug fixing, improving user experience, enhancing performance, or adding new features in one place.
So, this is how businesses can ensure smooth travel mobile app maintenance while controlling the cost of a tour and travel app development. Now comes a major question that strikes the majority of business owners, 'How to maintain a travel app?' If that is your concern too, we have the solution. Continue reading.
Ultimate Guide to Travel App Development Revenue Models, Features, Cost
5 Best Ways To Maintain A Travel App Successfully
Are you wondering about the best ways to maintain a travel app? Here are some practices you can follow, as mentioned by the professionals who offer app maintenance services for the travel industry.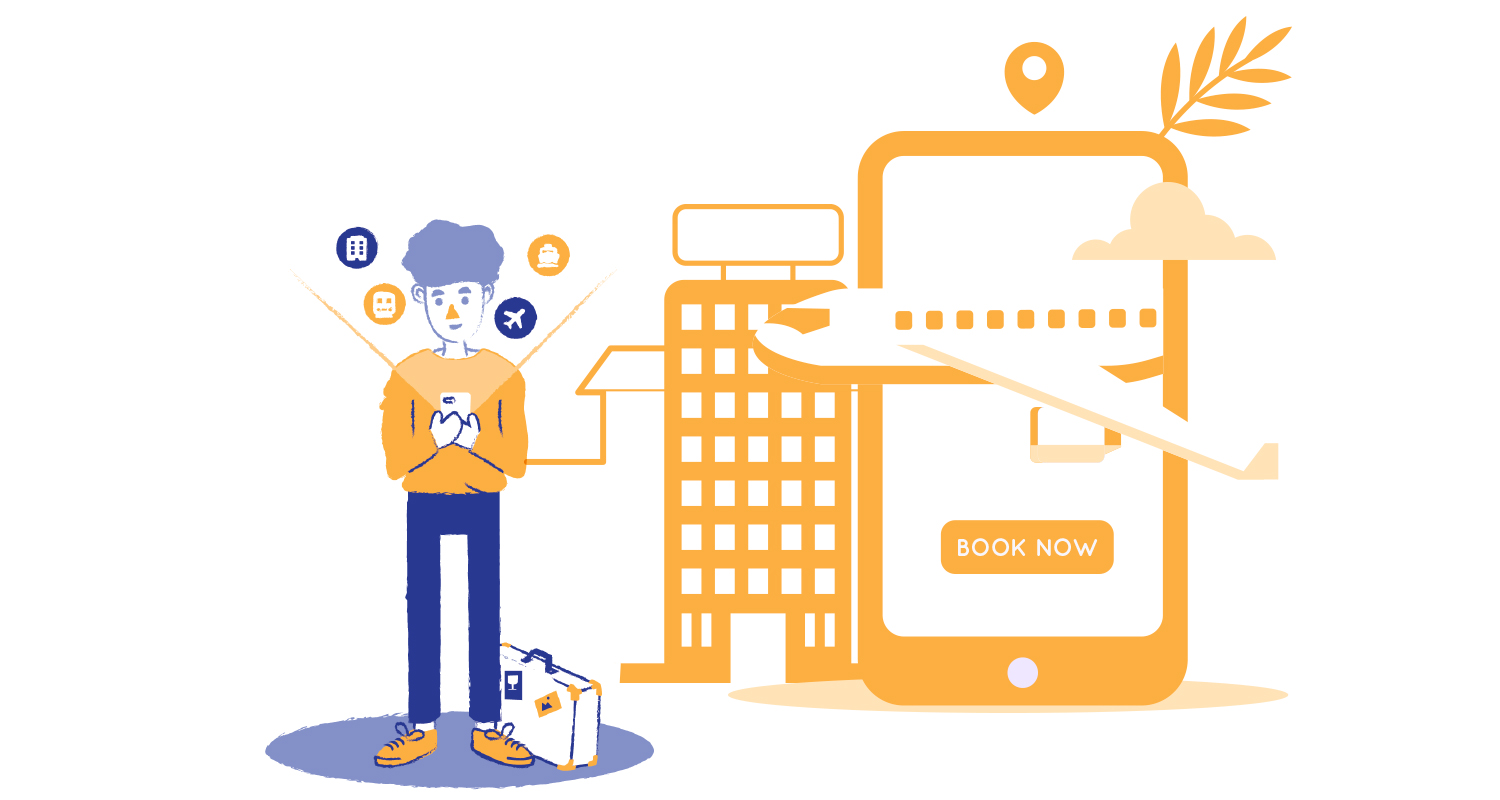 So, let's begin.
1. Update Travel App Timely
Keeping up with the ongoing mobile app development and maintenance trends is crucial for today's competitive world. Updating your travel mobile app with timely and ongoing advancements is crucial to ensure a better user experience.
2. Monitor Travel App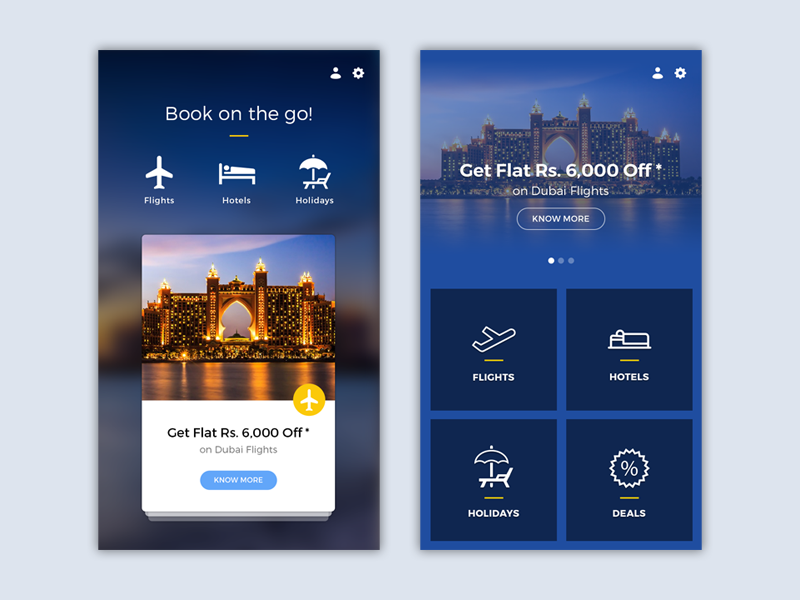 None of the mobile applications is developed 100% error-free. This is why checking the travel mobile app bugs and fixing them on time will help your application grow. All this can only be possible when businesses monitor travel apps regularly. While analyzing the user database, business owners can get a hold of the app features that need to be updated with time.
3. Check Travel App License
Almost every mobile application is developed using license technology which needs to be renewed with time. So, keep checking your travel app license and renew it timely to keep it working without any glitches. This is one of the crucial factors that add to some maintenance costs irrespective of the type of mobile app you are developing.
4. Schedule Travel App Maintenance
Scheduling or automating your travel mobile app maintenance will help you remove bugs and errors timely while ensuring smooth speed and performance. One of the added advantages of scheduling app maintenance is businesses need not spend bucks on eliminating errors and can easily detect them at their early stages.
5. Ensure Constant Renewal
With time, everything changes, and the features and functionalities of an application is no exception. Therefore, this practice will help you eliminate the outdated features of a travel app while enhancing the user experience. Also, it will result in fewer mobile app maintenance costs than adding features at the end and paying a huge amount on maintenance.
So, these are some of the best practices that businesses should follow along with travel app development. It helps to ensure smooth app maintenance and reduces the cost of travel software development, maintenance, and support to a great extent. Businesses experience many benefits while availing of app maintenance services for the travel industry. Want to know the perks? Here are they!

Benefits of Availing App Maintenance Services For Travel Industry
Besides app development, maintenance of a mobile app also comes with its own set of benefits that most of you aren't aware of. 
1. Improved App User Experience
When retaining existing customers, a better user experience plays a huge role. An application UX/UI decides whether the user will use your app or not. Therefore, along with secure mobile app development, an appealing user interface and user experience are great assets to help users navigate and use your travel app.
So, businesses can ensure all this with timely mobile app maintenance. In addition, it helps to improve the user experience to a great extent.
2. Cost-Effective Solution
Keeping an eye on application users will help you get a better insight into your customers' activities, such as – most app features. Such insights will offer you better clarity about your users' interests while helping you determine the roadmap for better travel app maintenance & support.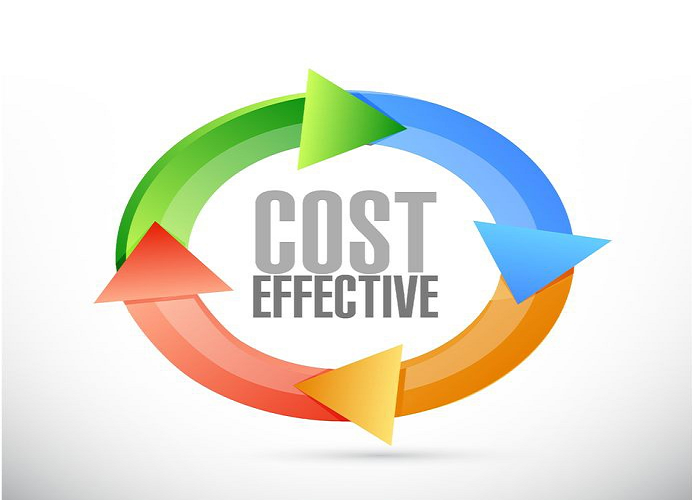 Businesses can also remove or eliminate the least used features of an application and add some new or advanced features. Researching and including some new features in your travel app will increase its worth, while making the process more cost-effective.
3. Enhanced Data Security
Data security is one of the major concerns for both businesses and travel app users. So, app maintenance considers this factor and, in turn, helps businesses improve data security for lifelong. Every business owner wants to keep the users' data safe & encrypted, and mobile app maintenance ensures the same. This is applicable for all services, including Python development services, AngularJs development services, and more.
While working on app security up-gradation, businesses can develop a stronger app that keeps the app away from Cyberthreats and malwares.
4. Increased App's Scalability
To make your travel application scalable, make sure the application performs smoothly and manages the memory efficiently. Keeping an eye on such factors will make your travel app better and more scalable.
As per the mobile app maintenance company experts, besides focusing on developing a travel app, spend some time on its maintenance. It will increase your app's scalability in no time and offer you amazing business benefits for the years to come.
5. Minimize Travel App Uninstallation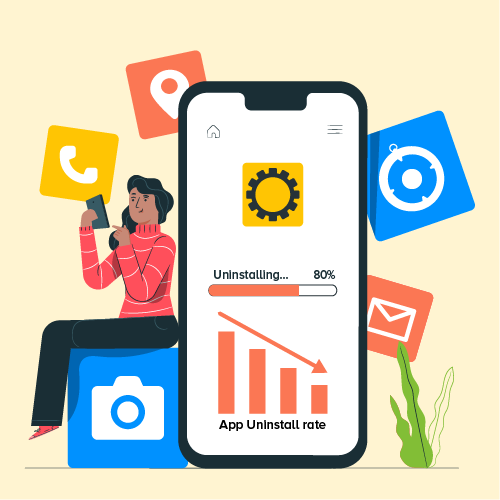 Good user experience is the key to the application's success. If the users aren't satisfied with the product, there are chances they will uninstall the application after the first attempt. There might be multiple reasons behind it, such as – errors, slow performance, unappealing UX/UI, etc. This is where maintaining a travel app or any other comes in handy, as it helps to minimize the chances of travel app uninstallation.
6. Constant Monitoring
Regular monitoring is a must to keep the app running and customers satisfied with the products and services. This is only possible with regular app maintenance. Resolving the bugs and issues reported by the users in less time enhances the user experience and increases business output and profit.
These are the amazing benefits that businesses experience while availing app maintenance services for travel industry. We hope the above-mentioned list of perks is strong to make businesses understand the importance of maintaining their mobile app.
Major Aspects To Consider During Travel App Maintenance
Are you planning for travel app maintenance? Wait! Before proceeding further, consider these major aspects of mobile app support & maintenance.
1. App Hosting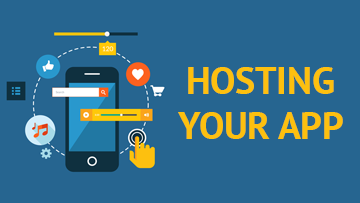 When it comes to app hosting, multiple options are available, such as – a local database or a cloud-based environment. Currently, cloud-based mobile app services are gaining popularity, requiring less investment. So, you can go for cloud-based app hosting as its maintenance cost is also less than local hosting. It will ultimately decrease both travel web development and maintenance cost.
2. App Security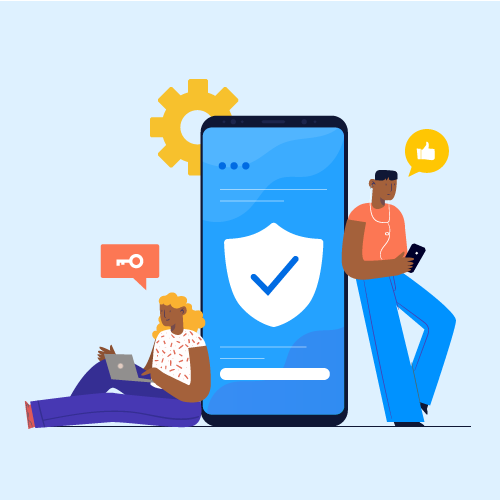 App security is one of the crucial parts of a mobile app. To keep your app 100% secure, focus on its maintenance and app development. It will track all privacy updates, upgrade third-party integrations, and secure users' data. So, always consider your app security while working on mobile app maintenance.
3. App Analytics
Checking app analytics is one of the best ways to track app usage, especially features to make amendments to your travel application development. Nowadays, plenty of tools is available in the market that can help you track analytics and understand your users well. So, hire mobile app maintenance company professionals who are well-versed in using advanced tools and can help you with analyzing the app's data.

4. App Marketing
Besides focusing on travel app development, support, & maintenance, businesses should also make some efforts in application marketing. For that, they must understand the market needs and then make a plan accordingly. It will help businesses develop a unique marketing strategy and ultimately keep the app stand out from the crowd. This is also a part of the travel mobile app maintenance that helps to increase the app's visibility in the market.
5. App Updates
Bugs are one of the major enemies that can cause harm to your mobile app. This happens when you don't update your travel app for long. So, keep updating your travel application timely and remove the bugs to make your app 100% error-free. This process adds some cost to your budget, depending on the required update.
Conclusion!!!
Maintaining a mobile app is as important as other verticals of the travel app development process as it helps to make the app better and seamless. So, do not simply develop a mobile app and leave it without maintenance. You can also avail of app maintenance services for the travel industry from experienced industry professionals.
On average, you will have to pay around 30-40% of the total app development cost. The experts can help you create an amazing travel app while resolving its bugs with better maintenance.
Also, we hope that this blog is helpful enough for you to know everything about travel app maintenance and the best ways to do it the right way.