The year 2020 made a drastic change not only in our daily lives but also in the healthcare market. As per the research, every aspect of healthcare, including remote patient monitoring, health education services, and remote doctor-patient consultation got a huge boost in the last two years. As a result, the majority of healthcare professionals started planning for healthcare app development.
But, simply developing a healthcare app doesn't make sense unless it is maintained properly. This is where healthcare app maintenance services come in handy. Proper app maintenance helps healthcare professionals keep track of countless updates, fixes, and improvements.
Whether you have a healthcare app or planning for one, do not forget to consider its support and maintenance in your healthcare app development plan. Also, this guide will help you know everything about healthcare app maintenance.
Importance of Healthcare App Maintenance For Your Business
Focusing on healthcare app maintenance along with healthcare app development increases its lifespan. Generally, mobile app maintenance is essential for all apps, regardless of the business type. The process involves updating the application to stabilize and secure it for lifelong.
Every mobile application must go through secured app maintenance services, and the healthcare app is no exception. It will increase the customer experience and result in improved business revenue and output.
Different Types of Healthcare App Maintenance Services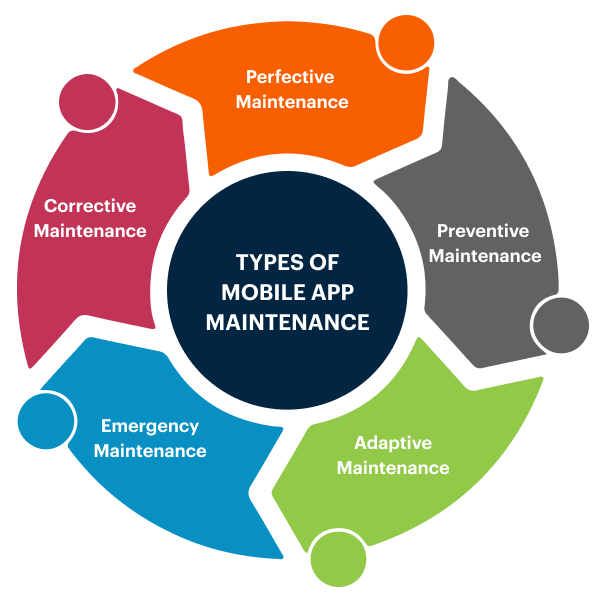 1. Emergency App Maintenance
This type of maintenance is performed when the application suffers an unforeseen disruption. Such an error might affect the brand's reputation or substantially impact the organization's bottom line. This is where emergency healthcare app maintenance comes into the picture.
2. Adaptive App Maintenance
As we all know that mobile applications have an ever-changing environment. So, adaptive healthcare maintenance helps to keep the mobile app functioning in the changing environment. This maintenance is required to modify your mobile application to run as the external environment changes.
3. Corrective App Maintenance
When it comes to identifying, isolating, or rectifying a fault to restore the failed healthcare mobile app development, corrective maintenance comes in handy. This type of maintenance helps to correct all the errors in applications so that they start working again.
4. Preventive App Maintenance
Sometimes, unexpected disruptions might happen while an application is in a running condition. So, while performing preventive app maintenance or mobile app support, healthcare professionals can reduce the risk of mobile app failure in the long run.
5. Perfective App Maintenance
Perfective healthcare app maintenance is performed to modify the application after its release. With this type of app maintenance service, healthcare professionals can improve the maintainability and performance of an application by preventing the faults from becoming major errors.
So, these are the five different types of healthcare app maintenance services that are performed to remove all types of faults and errors from the application. Businesses that do not have a team of experts for mobile app support and maintenance should hire healthcare app developers for the same.

Why Are Healthcare App Maintenance Services Essential?
Healthcare app maintenance, despite being a crucial thing, most healthcare professionals aren't aware of its importance. So, to make such people aware, healthcare app development company professionals have highlighted why healthcare app maintenance is crucial for businesses.
1. New App Updates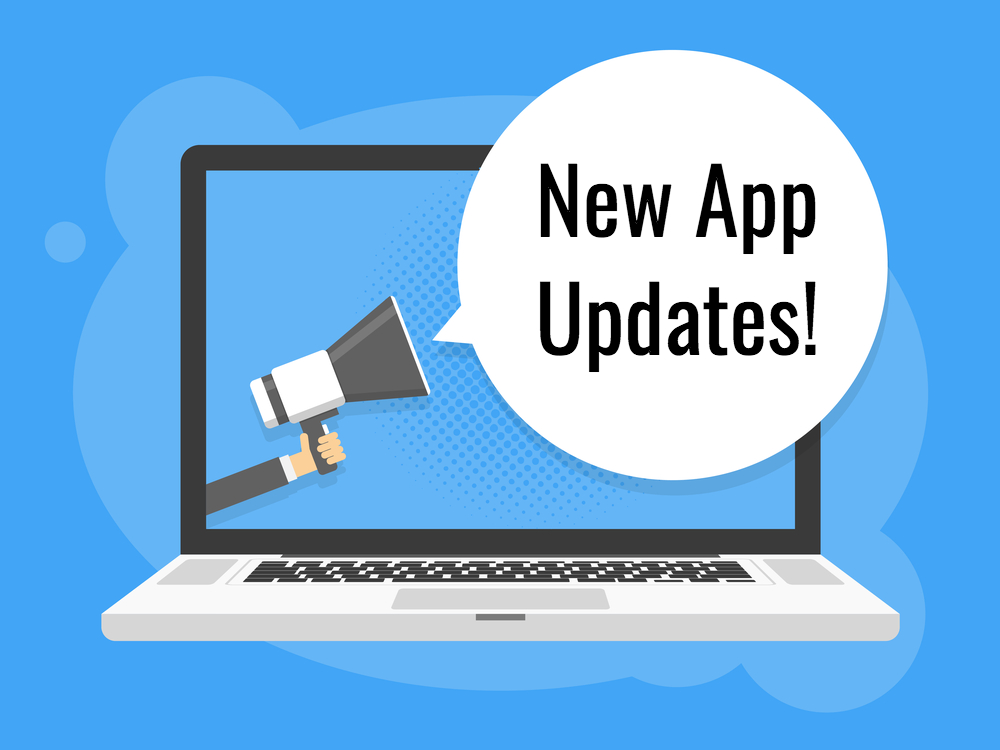 With time, every mobile application requires up gradation in terms of improved features, functionalities, and more. It increases the app's scalability, security, efficiency, and performance. Timely mobile app support and maintenance ensure testing and quality while minimizing the potential issues of its failure.
So, it is always advisable to update the OS with advancements in tools and technologies to keep your healthcare app running for years to come.
2. Identify & Fix Bugs
Unresolved bugs and errors are the major reasons behind an application failure, resulting in bad results and poor user experience. Such errors or bugs might appear due to the change in the hardware, framework, platform, or app version up-gradation.
This is why mobile app maintenance is essential, as it reviews the mobile app's code quality to track bugs and other functionality-related errors & fix them before they affect the application.
3. Ensures App's Stability on The App Store
Like any other platform, the app store's rules and regulations keep changing with time. So, the mobile app developers need to be careful when they develop a healthcare app to meet the app store's rules and regulations. Also, healthcare app maintenance keeps an eye on the major application releases and upgrades to keep it as per the latest trends.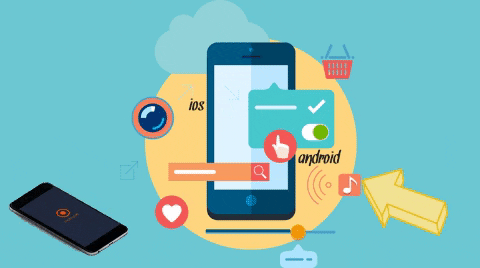 App maintenance ensures the stability of the App Store and keeps it running seamlessly for years to come.
4. Reduce Downtimes To Increase App Revenue
In today's fast-paced and competitive world, downtimes have become common. Even renowned brands like Bank of America, Blackberry, and Amazon web services have suffered huge revenue losses due to downtimes. Healthcare app maintenance will act as a savior for your application in such situations.
Maintenance detects downtimes instantly while preventing revenue loss and increasing business efficiency and productivity. It applies to all types of doctor on-demand app development processes and others.
5. Secure App From Cyber Threats
An application with security issues always becomes a victim of cyber-attackers. Every mobile application gets outdated with time, no matter whether it is encrypted with top security protocols. This is why healthcare app maintenance becomes essential for businesses. Also, healthcare mobile app developers must keep themselves updated with the ongoing and latest security protocols to save the mobile application from Cyber threats.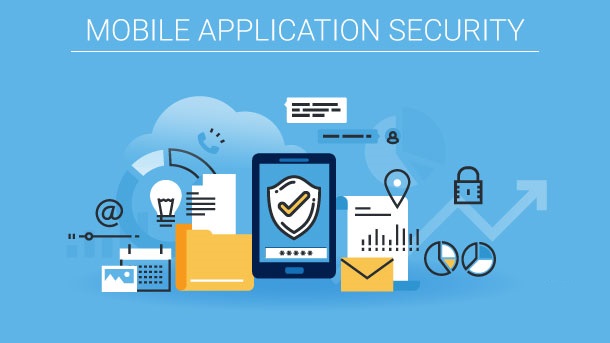 These points indicate why maintaining a healthcare mobile application development is a must in today's time. Now that the benefits of healthcare app maintenance services are revealed to you, do not overlook them while planning to develop a healthcare app. Also, follow the right practice to ensure the successful maintenance of a mobile app.
7 Best Practices For Healthcare App Maintenance
Simply opting for healthcare app maintenance doesn't matter unless you follow the right practices. Agree or not? To help you with the same, the following are the seven best practices that businesses can follow for successful healthcare app maintenance. Let's understand them one by one.
1. Regularly Update Healthcare App
Keeping up with the latest trends and technologies is a must to ensure smooth healthcare app development and maintenance. This can only be possible when the healthcare app developers update the applications regularly. Doing so will make the app run properly and ensure a smooth user experience.
The same practice is applicable whether you have pharmacy app development or any type of development in the healthcare domain.
2. Monitor Your Healthcare App
Keeping an eye on application errors and bugs is necessary to ensure its growth and bring in high business revenue and profit. Well, this can be possible with timely application monitoring as it will help you check on the lags, responsiveness, and comments of the app while improving the application.
3. Document App Maintenance Strategy
Before stepping into the healthcare app maintenance, you must ensure that everything is on the same page. This can only be possible with proper documentation in hand. So, first of all, develop a proper app maintenance strategy for your healthcare app, list down everything, and then begin the process of maintaining a mobile app.

4. Schedule Timely App Maintenance
Sometimes, businesses do not get enough time to keep on their app maintenance, and as a result, their healthcare application becomes outdated, which further affects their business growth. To avoid this, it is suggested to schedule timely app maintenance to resolve all the minor faults before they become major errors or bugs. It will profit businesses in the long term while ensuring seamless app performance.
From full stack web development services to PHP and others, the same practice applies to all.
5. Check App License
The majority of the mobile applications are developed on license technology with a particular expiry. Right? So, along with focusing on your healthcare app development and maintenance, check the app's licensing. Its renewal holds crucial importance to keep the mobile app running without glitches.
So, whenever you avail from the healthcare app development company professionals, ask them about your app's licensing and keep on renewing it with time.
6. Eliminate Outdated & Less Used Features
There will always be some features and functionalities in your application that are less used and outdated. So, eliminate those unnecessary features from your app and replace them with new ones. To ensure this, you have to constantly keep an eye on your healthcare app maintenance to get an insight into the features that aren't used at all.
7. Hire Dedicated Healthcare App Developers
Finally, the last yet crucial factor to consider, i.e., hiring dedicated healthcare app developers. If your healthcare app development process isn't going well, be ready to spend bucks on healthcare maintenance. But, if you are properly following every aspect of development from the beginning, you will need not spend more on app maintenance.
Rather than going for cheap app development services, it is advisable to hire dedicated professionals whether you are looking for a doctor on-demand app development, custom web development, or any other service.
So, these are the seven best practices that healthcare professionals can follow to ensure the smooth maintenance of a healthcare application development. Different practices have different costs associated with them, as highlighted below. 
How Much Does Healthcare App Maintenance Cost?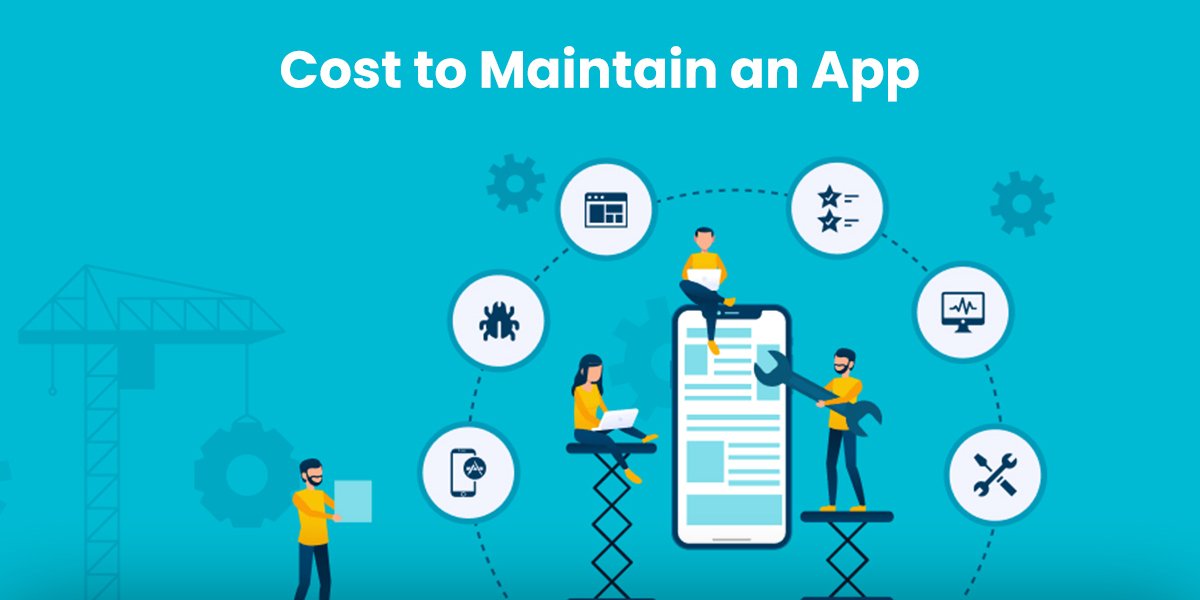 Are you planning to maintain a healthcare app and wondering about healthcare app maintenance costs? Well, let us help you know the average cost to maintain a mobile app. Overall, you will have to pay 50% of the total app development cost in the beginning stage, i.e., $250 – $500 per month. Later on, the cost keeps on decreasing and reaches up to 15-25% of the total cost of healthcare app development.
Here is the cost glimpse of the features cost associated with healthcare app maintenance.
| | |
| --- | --- |
| App Maintenance Expense | Cost ($) per month |
| Servers | $30-$70/months |
| Push Notifications | $20/month payment |
| Payment Gateways | More than $150 |
| Emergency Maintenance | Depends on the Application |
| App Stores Developer Fee | $35 at Google Play Store & $100 at Apple Store |
Besides this, other major factors decide the cost to maintain a healthcare app. Want to know what they are. Here you go!

Major Factors Affecting Healthcare App Maintenance Cost
The final healthcare app maintenance cost depends on several factors such as location, hosting, app updates, bug fixing, etc. So, here is a detailed overview of the major factors that can affect your healthcare app maintenance cost while ensuring seamless app performance for a lifetime.
1. App Hosting
App hosting and service cost are the two most crucial factors affecting the healthcare app maintenance cost to a great extent. On average, server hosting costs lie around $80 to $350 per month. But, before that, you need to decide the type of service you want for your healthcare app.
2. Bug Fixing & Updates
Regular mobile app support and maintenance results in fewer bugs and errors. So, always make a habit of constantly maintaining your mobile app after its development. To fix a bug in an app, you will have to spend a minimum of $50, and the price increases depending on the type of error. So, this is another crucial factor impacting app maintenance costs.
Case Study: Healthcare Application Allevia
3. Customer Support
There will always be a customer support panel in a mobile application to resolve customers' queries and address their problems on time. So, along with focusing on other maintenance factors, check this one as well.
4. Third-Party Services
While developing a healthcare application, most business owners incorporate third-party integrations for seamless app performance. So this further adds to the app maintenance cost every month.
5. Development Team Location
Finally, the last yet obvious factor impacts the cost of maintaining a mobile app, i.e., the developer's location. So, the developer you hire for your app development and maintenance will strongly influence its cost. For instance, when you hire dedicated app developers in the US, you will have to pay reasonable prices compared to other regions. So, make your decision wisely.
Wrapping Up!!!
Developing a healthcare app isn't big, but ensuring its smooth performance, revenue, and ROI is. For that, we hope this guide is useful enough for healthcare professionals. Now that everything about healthcare app maintenance services and their cost is revealed, it is time to step into the maintenance process. So, hire the best healthcare app development company in the US, and remain assured of better app performance for years to come.