E-wallet app development has probably brought a big revolution in today's competitive world. The ever-rising demand for digital wallet transactions has urged businesses to develop an e-wallet app like PayPal. But, creating a successful e-wallet app isn't only about mobile app development and deployment; it is more than that, i.e., app maintenance.
Once you launch an application, you will need to monitor it constantly to understand the users' needs and improve the e-wallet app experience. On average, e-wallet app maintenance services cost about 20% of mobile app development costs.
For instance, if your e-wallet app development costs $100,000, you will have to pay around $20,000 per year on e-wallet app maintenance. Besides this, if you are wondering, 'How to maintain an e-wallet app?' or 'Why e-wallet app maintenance is necessary?' this blog is for you. The e-wallet app maintenance services experts have created an ultimate guide to maintaining an e-wallet app.
Why Is E-Wallet App Maintenance Essential?
Developing an e-wallet application doesn't mean the work is done. On the contrary, one should constantly update it to ensure seamless app performance and speed. Not only this but there are several reasons why maintenance is essential after E-wallet app development. Want to know the importance of mobile app maintenance? Let's get started. The following is the list of benefits that businesses can experience along with e-wallet mobile app maintenance.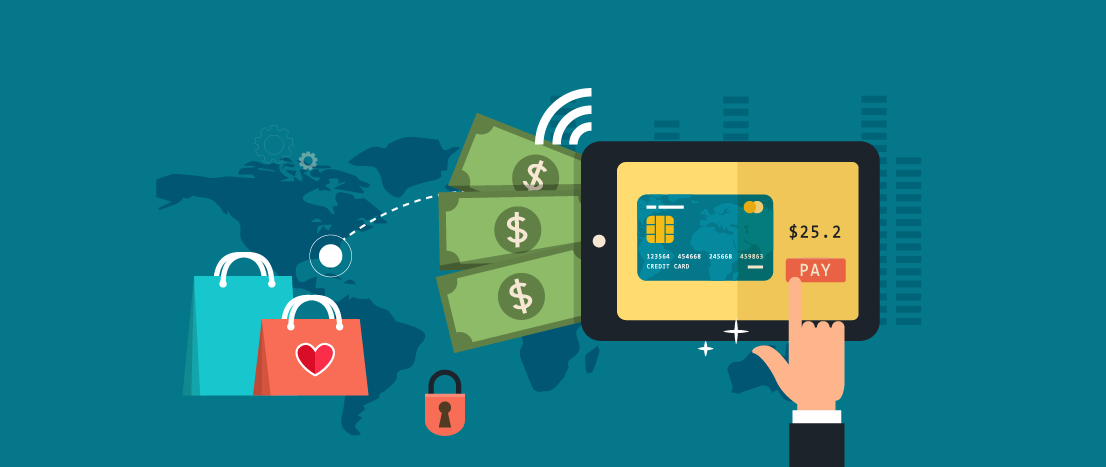 1. Deliver Improved User Experience
None of the businesses simply want customers to use their app without getting attracted to it. Right? Every business owner wants customers to fall in love with their app, be it an e-wallet app or any other. As per e-wallet app maintenance services professionals, developing long-term relationships with the customers is crucial for an application's success & growth. All this can only be possible when you constantly maintain your e-wallet app.
Monitoring your app timely will help you get an insight into the users' preferences & interests and can make the changes accordingly.
2. Decrease The Chances of Uninstalls
As per research, more than 50% of the users uninstall mobile applications in the first 90 days. So, if you don't want your e-wallet app to get installed within the first few weeks, maintenance is essential. It will reduce the chances of bugs or errors and keep your app 100% working and speedy. And this is what every user wants from an application.
Ensuring a seamless e-wallet app working will keep the users satisfied and result in improved business profit and ROI. So, do not overlook mobile app maintenance.

3. Achieve Long-Term Financial Profit
A mobile application that is perfectly developed and maintained can bring in immense financial profit like improved business ROI and profit. However, there is no denying that developing a perfect e-wallet app in the first attempt isn't possible until you monitor and maintain an application timely. Keeping a check on mobile apps timely reduces the cost to build an e-wallet app and maintain it while resulting in increased app profit.
Besides this, app maintenance also enables businesses to constantly look for new ways to reduce project costs and attract new users. It will also help businesses introduce new features and monitor their usage over time.
4. Keep Ahead of The Competition
Nowadays, multiple applications are available in the market, including e-wallet apps like PayPal. So, to make your application stand out, you need to ensure that it works seamlessly and attracts millions of users.
All this can only be possible with on-time app maintenance. So, the moment businesses step into app monitoring; their app experience will improve ultimately and help them stand out from the crowd.
So, apart from hiring a mobile app development company to develop an e-wallet app, avail maintenance services as well. It will help you in the long run while helping you outshine the market in less time.
5. Develop A Brand Image
Every business dreams to turn its local business into a well-known brand. Don't you? Well, you can't simply do it by developing an application unless it is maintained properly. Keeping users happy with e-wallet application services is essential to achieving business success and taking it to heights. For that, e-wallet app maintenance is essential. It will help your business turn into a well-known brand.
These are some reasons why businesses should go for mobile app maintenance right after development and deployment. Now that you have understood the importance, it is time to know the best ways to maintain a mobile app.
Useful Tips for Successful E-wallet App Maintenance
Many businesses fail to ensure long-term app maintenance even after following a proper maintenance schedule. One should also keep the Upcoming prevalent digital wallet trends in 2022. So, to help those businesses with the same, here are some useful tips that help businesses with e-wallet app maintenance.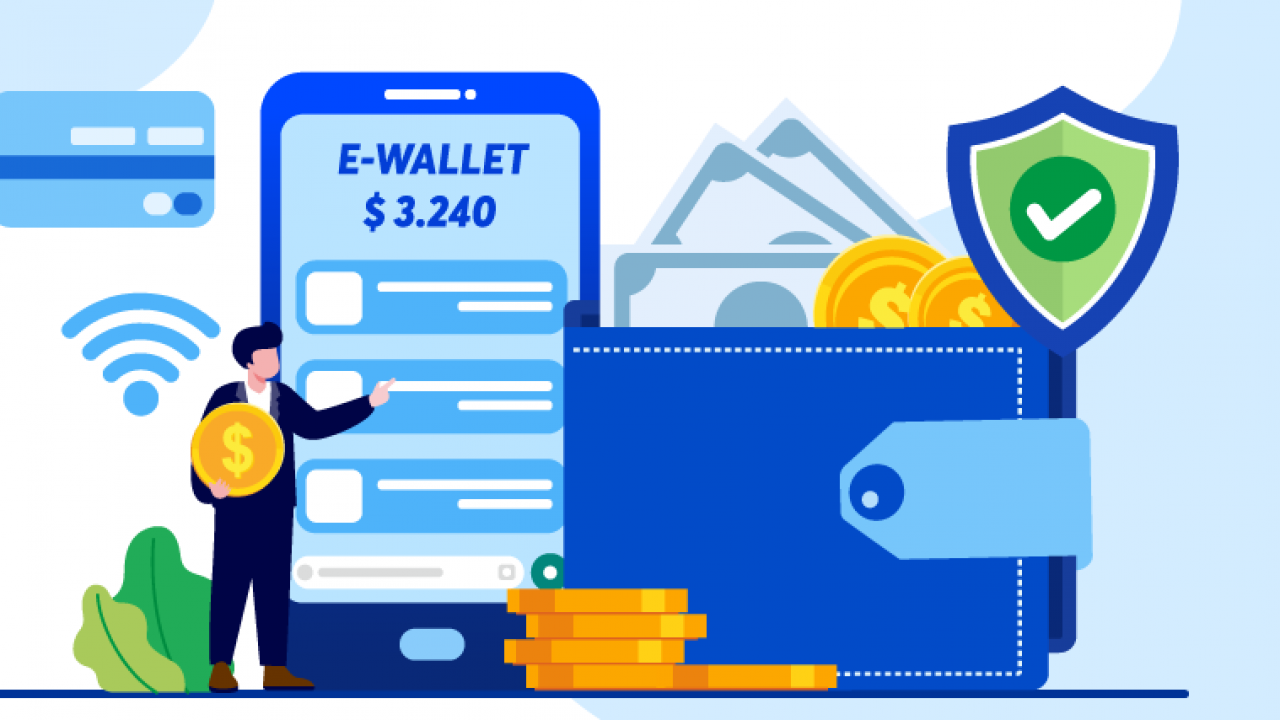 1. Keep The UX/UI Updated
It is essential to keep up with the ongoing trends, including design, styles, and more, to stay in the competition. Moreover, it is one of the crucial parts of an e-wallet app to ensure its long-term success. So, keeping the user interface updated holds great importance. The more time the users will spend on your e-wallet application, the better it will be for your business.
For instance, an e-wallet mobile app like Google Pay has amazing user engagement due to its intriguing user interface. So, if you need to develop such an app, focus on its UX/UI.
2. Monitor App Performance
Besides updating the user interface, don't forget to monitor your e-wallet app performance while tracking responsiveness issues. Besides checking on technical application monitoring, stay updated with the app's analytics and reports.
While maintaining an e-wallet app, you can know retention rates, track engagement, analyze customer behavior patterns, and calculate conversion rates. Monitoring all this will help you improve the app's performance and keep it in the best condition.

3. Schedule E-wallet App Maintenance
Scheduling e-wallet app maintenance is one of the best ways to avoid missing bugs or errors after app deployment. Doing so will also ensure that your e-wallet app development works smoothly without any glitches. Also, informing the users before scheduled maintenance leads to better understanding and zero misconceptions. This is crucial if you don't want the users to get the 'System down for maintenance message.
4. Update Application's Features
It is always good to monitor applications timely and analyze the user's interaction. This offers useful insight into the most-used application features. After that, businesses will add new features to their e-wallet or update the existing ones to increase user engagement. Sometimes, users leave their valuable feedback based on the app's experience, so businesses should consider those reviews and make amendments accordingly.
Always remember that minor e-wallet app updates are one of the cost-effective solutions to keep the app well-maintained.
5. Fix Bugs & Errors Timely
If you've developed an e-wallet app and have left it as it is, you will end up driving the users away. All this happens due to unwanted errors and bugs that lead to app crashes and e-wallet app failure. This is why experts suggest maintaining an app to keep an eye on minor bugs and eliminate them with time.
Also, keep track of users' feedback & reviews to effectively address the issues. Taking this step today will help you successfully build your e-wallet that is 100% user-friendly and result-driven.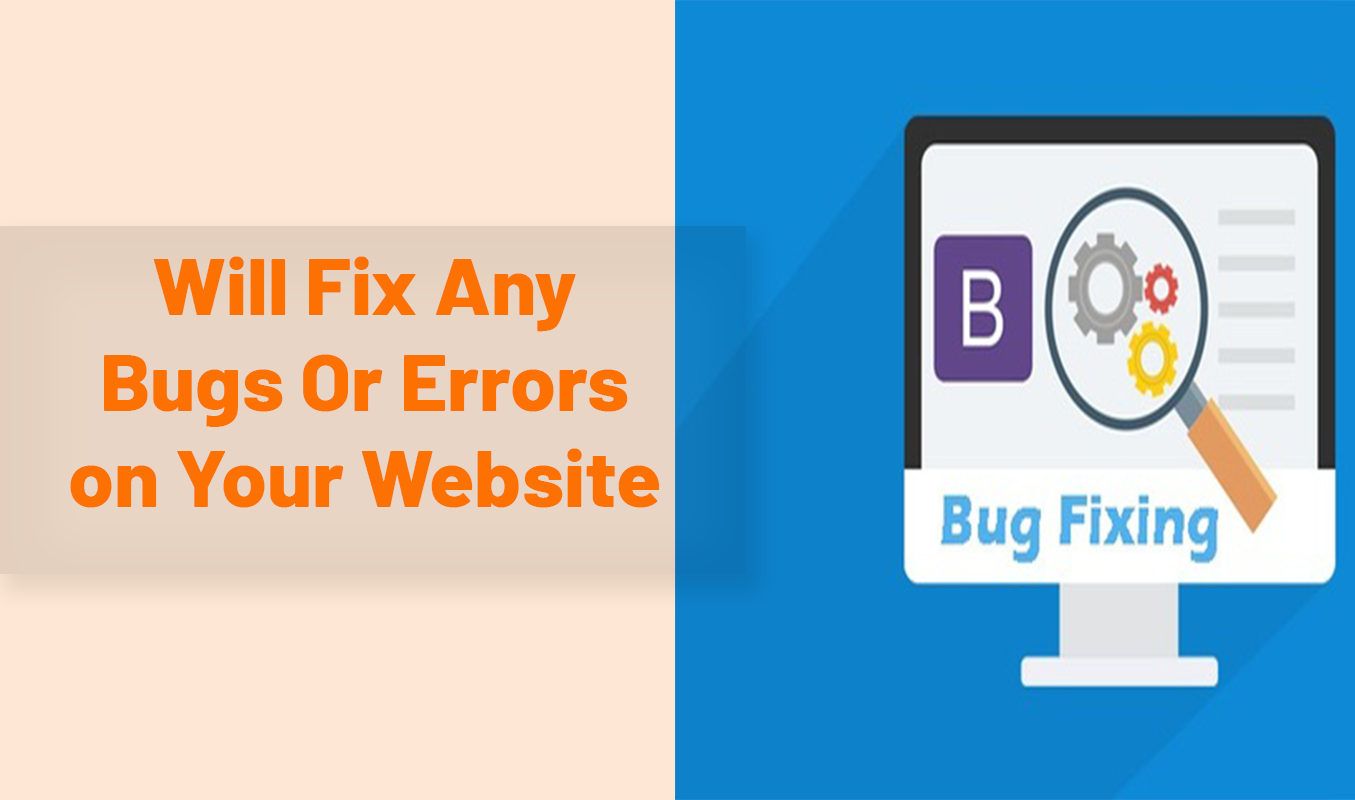 So, these are some useful tips to ensure long-term e-wallet app maintenance. Considering this will help you maintain your app without much stress. If you don't have enough resources for the same, hire e-wallet app maintenance services experts who can help you with the same.
The cost of e-wallet app maintenance will fluctuate depending on the type of application. Still, to help you get an estimate, we have mentioned the e-wallet app maintenance cost.
How Much Does E-wallet App Maintenance Cost?
Mobile app maintenance holds crucial importance behind the application's success and comes with its own cost. Knowing the cost before e-wallet app development and maintenance is essential to keep the process going and prepare ahead of time. However, when it comes to estimating e-wallet app maintenance costs, there is no such fixed number as the cost varies from one factor to the other.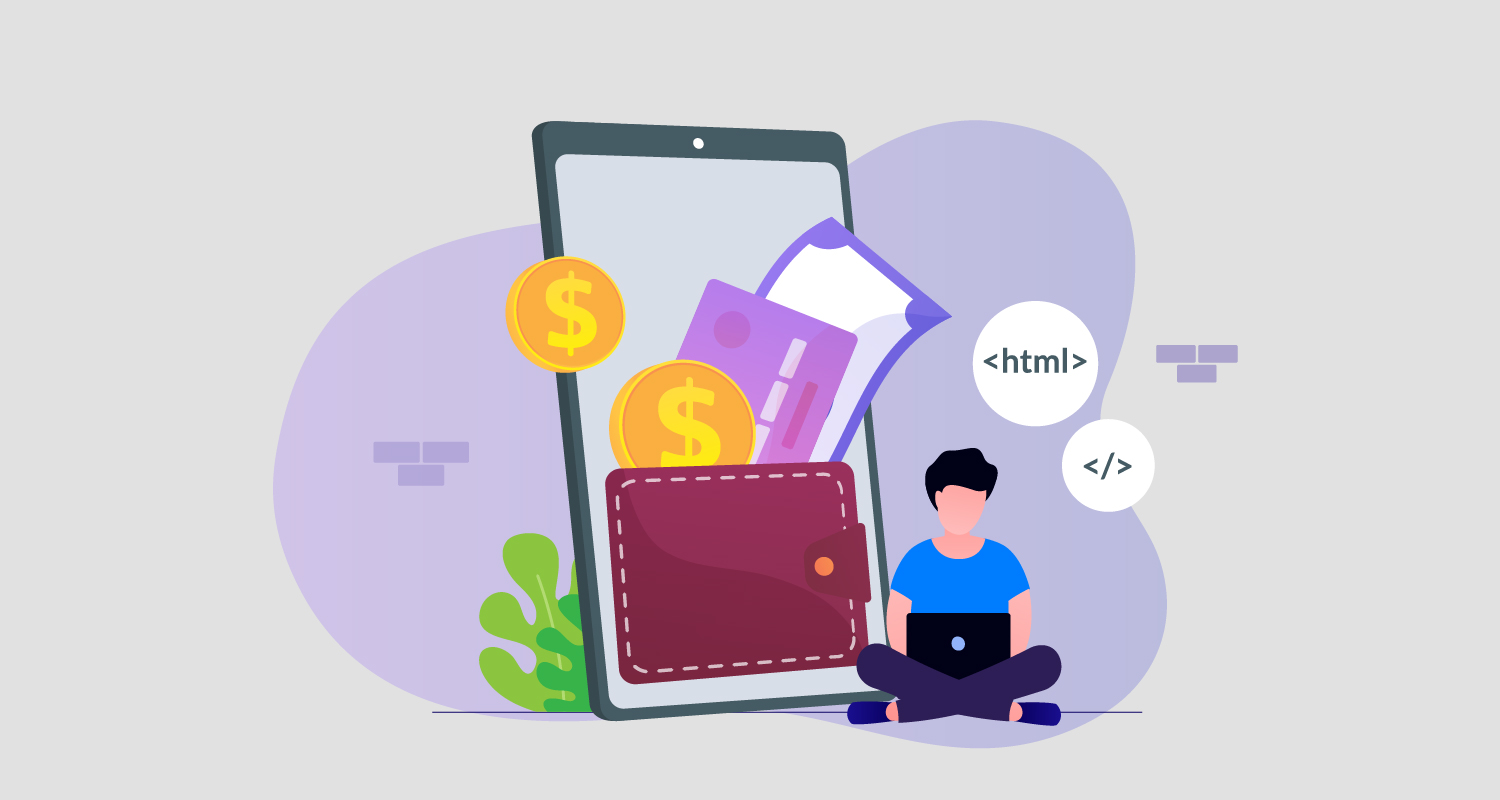 Multiple elements affecting the cost to maintain an e-wallet app are –
App's Design
Development platform
Tech stack
Time & efforts
Features & functionalities
Licenses
App's type
Type of maintenance
App developers
Location
Considering these factors, the POS development company professionals predict that app maintenance charges around 20% of the total app development cost per year. Some other factors that contribute to app maintenance costs are –
Servers ($20-60/month)
Payment gateway integration($150/ month)
Push notifications ($10/month)
Advanced features (Depends on the type of features included)
Some well-known mobile app maintenance experts have stated that the maintenance cost remains high in the first year after the development, i.e., 50% of the total development cost. However, the cost decreases with time and reaches 15% of the total development cost. So, it is always advisable to follow a regular e-wallet app maintenance procedure so that you do need not to pay huge maintenance costs at once and keep your project's budget in place.
Still, after knowing everything, many businesses fail to successfully develop e-wallet apps for money transfer. This further results in increased mobile app maintenance costs. If you want to save yourself from such a situation, focus on the following points.

How To Reduce E-Wallet Mobile App Maintenance Cost?
The following factors can be taken into consideration to reduce the mobile app maintenance cost and run a successful app within your budget.
1. Focus on Developing An MVP
MVP or Minimum Viable Product refers to an application with basic features & functionalities. Incorporating useless features affects the application's performance and, hence, affects the application loading time and might also result in an application crash. To avoid this, creating an MVP is advisable.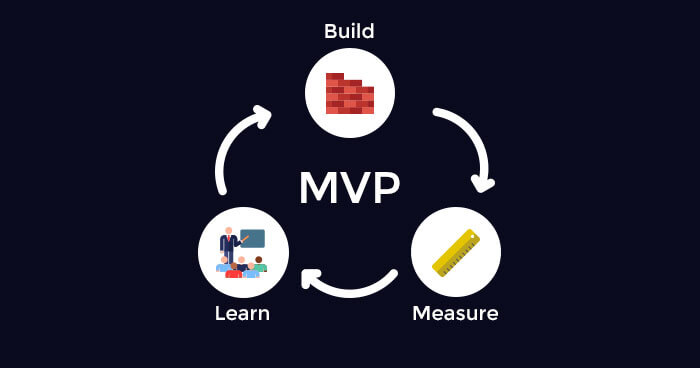 The additional features can be added later based on the feedback received by users. Doing so will reduce the mobile app maintenance costs without affecting the e-wallet app development process.
2. Choose A Suitable Development Platform
Choosing the best-suitable development platform affects the cost, time, and efforts you will invest when you build your own e-wallet app. Generally, two major types of development platforms are available, i.e., Native & Hybrid.
Native applications are platform-specific where you have to develop multiple native apps for multiple Operating systems like Android, iOS, or Windows. On the other hand, hybrid or cross-platforms are developed for multiple platforms at once. Opting for this development is a time-saving process and saves cost. So, overall the type of development platform will greatly affect the cost to maintain an e-wallet app.
3. Ensures App's Security
Finally, the last yet crucial factor is to control the mobile app maintenance cost, i.e., the application's security. Two major things – Security optimization and legal changes play a huge role in increasing or decreasing the e-wallet app maintenance cost.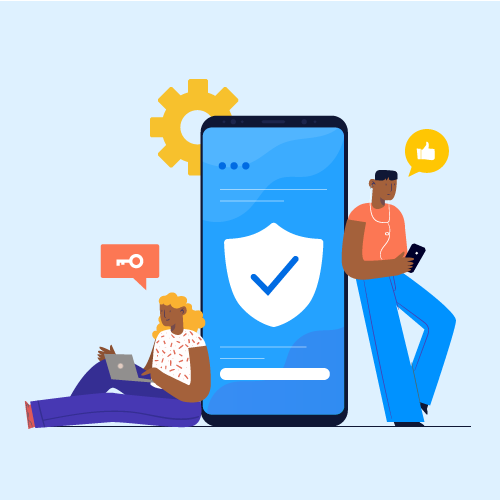 In addition, hiring fintech app developers need to keep track of third-party integrations modifications and upgrades to ensure the same. Keeping a check on such things will safeguard your e-wallet app from any Cyberattack and reduce future cost.
So, these three are the major factors that majorly affect the mobile app maintenance cost and help you reduce it to a great extent. Now that you are well-versed with every factor getting started with the e-wallet app development and maintenance process is time.
Invest In E-wallet App Maintenance Today!!!
Developing a feature-rich e-wallet application doesn't take you anywhere until it is maintained and monitored properly. So, if you want your application to last for a long, focus on maintenance along with e-wallet app development. When you plan the maintenance of your application, do not forget to incorporate the points mentioned above, as it will help you achieve success.
Not only this but a properly developed and maintained app always result in seamless app performance and increase the e-wallet app's speed 2x times faster. So, if you have already developed an app, start its maintenance process and see how it will improve your app's sales and profit in the coming time.