Like everything, businesses are also conducted online. The traditional ways of doing business are losing the charm, and the next generation is more inclined towards online assistance and business. Not just the entrepreneurs, but the new way of conducting business also leaves a positive impression on the consumers. Despite the competition in other business domains, the e-commerce space is thriving.
Current Market Scenario of E-Commerce Development
Consumers worldwide spent nearly $4.29 trillion online to experience digital commerce assistance.
By 2023, e-commerce sales are expected to reach around $6.5 billion.
Approximately 80% of the population prefers online shopping rather than visiting the stores.
What Makes A Good E-Commerce Portal?
First of all, make sure you have the right product. For that, an in-depth research is required to decide which product goes into the list. Besides this, if you have already established your products, then next, analyze who you are and what you want to achieve as an organization.
After this only, you will be able to develop a good e-commerce portal for your business. Along with this, focus on the following do's and don'ts for successful ecommerce application development.
So, let's take a look at them one by one.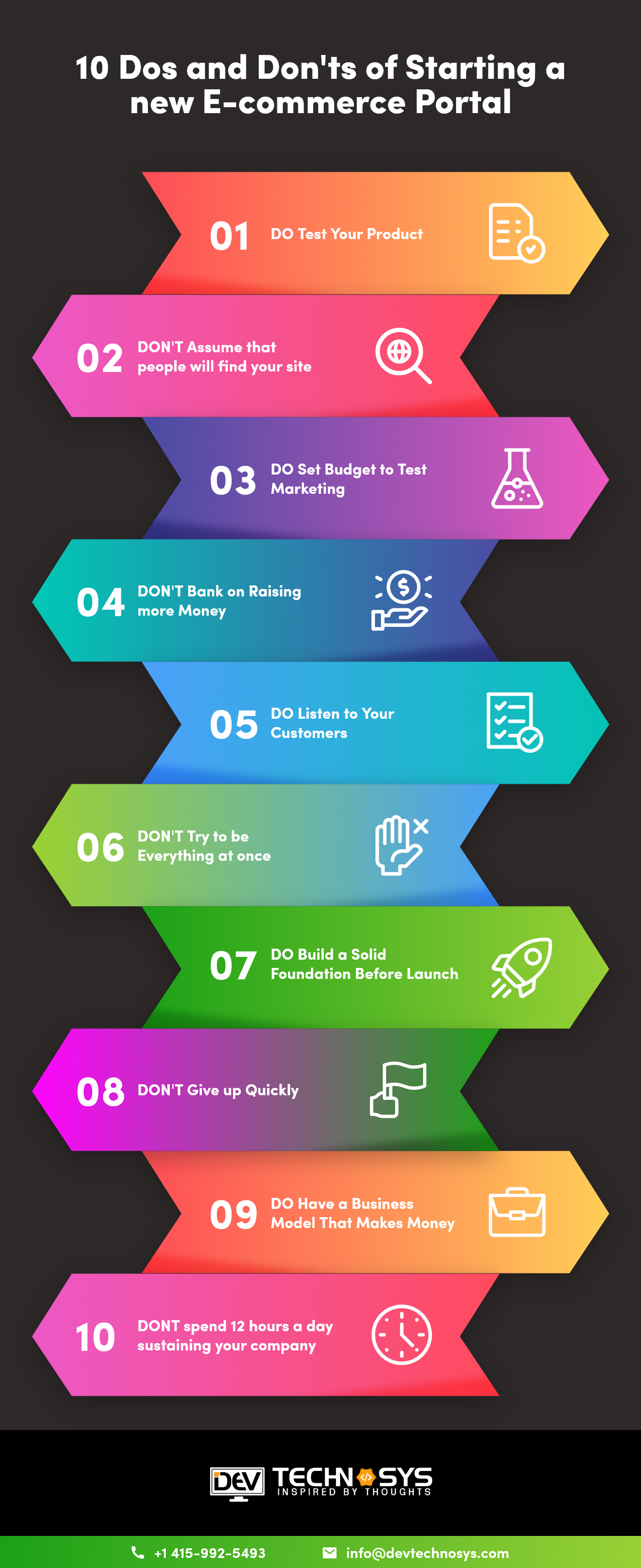 By developing a successful e-commerce portal, you can increase your business boundaries and improve performance. The E-commerce development process is quite challenging and requires expertise, so it is impossible to do everything yourself. In such a situation, only dedicated app and web developers can help you craft a feature-rich and successful e-commerce portal.
So, if you are new to the business world and want to maintain a strong online presence, go for online e-commerce solutions and take assistance from experienced professionals. Along with this, keep the above-mentioned do's and don'ts in mind so that you can come with a perfect e-commerce portal that brings in more sales and profit.