There is no certain answer to this question. This can be somewhere very low and somewhere very high depending upon the experience of the developer and the skills they have.
The other factor that makes up for the cost is what is required by the company that wants the application. In this article, we will go through all the points that make up the total cost to hire an android app developer.
Android developers these days are not hard to find. But, someone who can understand your project and works according to your needs, is a bit tough.
For the same, you need to do some research and ask questions that will give you answers that will help you identify if that developer is worth your hard money or not.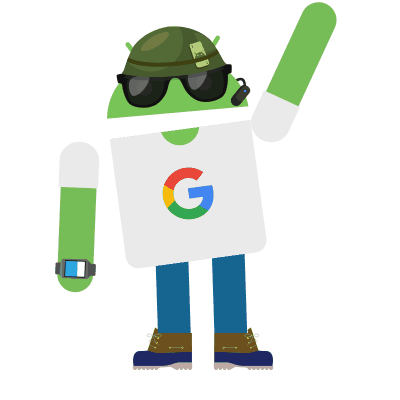 Android developers have to work a lot harder than iOS or other developers because of the fact that there are so many devices for which they have to optimize the app.
There are many challenges that they have to face and that is one of the reasons why they charge more than other developers.
Though, if you are going for an application that is very common, the Android application development company might consider developing it for less.
The reason for this is, that they already have source codes of general applications and they just have to make some changes.
Give your requirements and they fit in the template and give you your application. Android app developers are some of the smartest developers but as a company, you need to find the perfect fit for the requirements and your budget.
| | |
| --- | --- |
| Type of Android App Developer | Average Hourly Rate |
| Basic Android Developer | $10 |
| Intermediate-Advanced Android Developer | $15 |
| Android Developer and UI/UX Designer in one. | $20 |
Let's First Read About What You Need To Look For In Your Ideal Developer
1. Experience
Know how much experience they have in developing android applications. This is important as it will tell you about how the developer will handle situations that come throughout the project.
Make sure that you ask questions that are related to the industry and about the situations that they have faced.
A good developer is one who has faced problems and has solved them without creating panic. Knowing about the experience will also tell you the way the developer has been in their past projects.
2. Past Projects
Asking the developer about their past projects of any mobile app development company will tell you about their technical skills and if they are a team player or not. There are some developers who work alone.
They know it all, they have speed and they have the creativity to convert any idea into a great-looking application.
Then there are others who need a team for research and for design and that is the way they work. Both of them have different characteristics.
Though the one who does it all will definitely charge more than the one who will work in a team the cost of hiring or deploying other people to it, might go higher.

3. Their Specialization
You might hire android app developer who is great but it doesn't matter if they are not specialists in the domain your company is. The developer you work with needs to have a proper understanding of your company and everything that you work with.
Look at past projects and identify their specialty, and ask them directly as well. Make sure what you interpret and what they say match, this is something you can't take lightly.
Their specialization in your domain is important because it will directly impact your application and its quality.
4. Testimonials From Past Clients
Ask their past clients about how they have worked for them. Their skills and intelligence are something that you can identify from their past projects but their communication, and their behavior regarding Android app development services, can't be observed on paper.
For that, you need to ask past clients about their behavior when they worked with them. Did they submit their work on time, and how did they react when there was a problem from the client's end?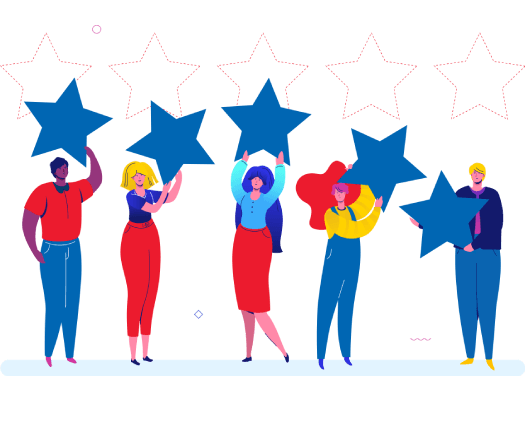 All these questions are important to know about developers' nature and behavior. Accumulate all the past client testimonials and then find an average of what clients say about that developer.
This is something that will tell you a lot about the developers and can also help you decide if you really want to go with them.
5. Their Understanding of Your Project
Lastly, this is a point that has been merged in all past points but this needed individual attention. The developers of any mobile application development company need to understand what you want from them.
They might be experts in your type of application or business but that doesn't mean that they understand your motive as you do. Ask them questions that can assure you that they have understood your app idea or not.
If the application is really general then you can skip it. But, if it is something that demands extra effort, do go that extra mile with the developer.
Make them understand what you want to achieve from the application. Have brainstorming sessions with them, if they can contribute something to the sessions, maybe they are the right choice. If they are not able to add anything, maybe you need to find someone else.
Difference Between Freelancers, Remote Teams, And Offshoring
Once the location or country for hiring a developer is set, the next step is to find the right balance between price and quality. This solely depends on the process and the way you hire dedicated developers.
Companies can choose from freelancers, remote employees as well as a team from a third-party vendor. Below are the pros and cons of different types of hiring.
1. Freelancers
Pros:
When freelancers are hired, a huge amount of company cost is saved as there is no additional requirement of health benefits, daily salary, and other company-related costs. Additionally, worldwide access on the basis of knowledge and skill is possible.
It is not required to pay for appliances used, the android app development company only needs to pay for the job done.
Freelancers don't have company responsibilities like an employee. They can do their work according to their own schedule and according to their own comfort. They are not bound by company rules. They just need to complete the work and submit it before the deadline.
Cons:
It can be really confusing when you have to keep track of all the projects you are working on. There are so many people managing you and you can constantly get into a zone of frustration, it all makes it really difficult to focus on one task.
There are a lot of data security issues as the person is working outside the rules of the organization. This can be really critical to the organization that hires freelancers for their android app development tasks.
If you are not looking to work with a freelancer on a long-term basis, you can't expect them to be personally involved in your projects. Hire freelancers for a long time and connect to them on a personal level if you want them to be a part of your long-term goals.

2. Remote Teams
Pros:
Organizations have the power of creating teams and hiring dedicated developers that will work from anywhere but with high efficiency. This will provide the company with high returns and less cost. The developers would work for a long time in accordance with the company policies.
If any developer improves their skill during some project that is a valuable addition to the company as well. The employee will work better for the company as well.
The company has to bear fewer costs if the employees are working remotely.
Cons:
It takes a lot of work to hire people and put them into a team. This is something that takes time and also a lot of money.
If the remote employee falls ill, or they decide to quit, or they just go on a random vacation, your project will stop midway.
You can never accurately estimate how your team will perform. Their performance and productivity will always be something that will be uncertain.
3. Out Staffing/Outsourcing
Pros:
You get a team that is already made. They all are experts in their own domains.
The solutions to most of your problems are already there with the agencies or outsourcing android mobile application development companies.
The tech stack, vendor, and other things are also taken care of by the outsourcing company.
The team's motivation is also taken care of; if things are not correct, it is their duty to make it happen.
Cons:
You have no direct control over what the developers do and how they do it.
There might be work culture differences between your organization and the outsourcing android app development company.
Where To Find Android App Developers?
Once the qualities and hiring options have been decided, it is important to know from where developers can be contacted.
Though there are physical services available in the city, they put a restriction on the basis of geographical boundaries.
While on the internet, one can browse through millions of profiles of skillful developers all over the world. Now when everything is internet-based, headhunting Android developers has become an easier job for companies.
Though there are plenty of sites available that prove to have the best developers, only some of them have verified and registered developers.
Some of the top websites to hire Android developers are:
This website is an independent technology consultancy platform where freelancers and companies can post their profiles along with recent works and honest reviews.
One who wants to hire, and one who is ready to get hired, Clutch offers a bridge between them both.
Upwork is a well-reputed company for remote-team hiring and project portals. One can find a lot of Android developers worldwide on this site ready to work for the company.
3. Toptal
Toptal is a filtered website where only top performers get the job in every niche. This website has a long screening service that decreases the risks of spam and bots.
Good firms is a famous IT outsourcing provider company that only deals with tech-related hiring and posting of jobs.
Cost To Hire Android App Developer
When compared to iOS, Android has a wider and more open ecosystem. This is the reason why it is used by a wide variety of mobile device manufacturers.
An android mobile developer must know how to write consistent, clear, and reusable code. He/She must also possess the following skills:
Java or Kotlin or both
Android SDK- It can be described as a set of basic tools and principles required to build an android application
They must know how to handle APIs. The app must be able to interact with several other software and have a good compatibility score.
He/She must be able to fully understand the backend as this part of Android apps are highly complex and require a firm knowledge of tools and languages.
Android developers are on the costly side of the job market. The reason behind this is building an Android application is way more complex than building an app on any other platform.
The cost to hire an Android app developer range from $6,000 to $20,000 per year. The salary range varies as per certain conditions like the experience of the developer, complexity, size of the application, and many more.
| | |
| --- | --- |
| Region | Cost |
| North America | $35 – $80/hour |
| Latin America | $30 – $70/hour |
| Northern Europe | $40 – $80/hour |
| Western Europe | $35 – $70/hour |
| Middle East | $25 – $50/hour |
| Africa | $15 – $40/hour |
| Eastern Asia | $20 – $60/hour |
| Southeast Asia | $35 – $80/hour |
Conclusion
While outsourcing mobile app development to freelancers, offshoring teams, or remote employees, it is important to know the authenticity of that individual or firm.
Other than that, the type of application you want to create also plays a big role in deciding what to choose. Therefore, before studying any other factor, one should closely monitor the type, size, and complexity of the application to be created.

A perfectly explained model will help the developer to understand the details and work accordingly. It is important to work with the body that provides end-user-centered results.
Companies may also search for groups that provide more than just a mobile application, such as web apps, web design, android app development services, and more.
One must make clear communication before getting into a decision to make the other person understand the business objectives and goals.
FAQ
How do I Hire an Android App Developer?
To hire an android app developer, you must consider the following steps:
Prepare a technical description of your project 

Choose the most suitable model 

Carry out technical interviews

Finalize the agreement and sign the contract 
Following these steps, you can easily hire an android app developer for your next project.
What is the Hourly Rate for Android Developers?
The hourly rate of android developers depends on the level of developers. We have made a list where you can identify the average salary of each level of developer. 
| | |
| --- | --- |
| Type of Android Developer | Average Hourly Rate |
| Basic Android Developer | $15+ |
| Intermediate-Advanced Android Developer | $35+ |
| Android Developer and UI/UX Designer in one. | $45+ |
How Much does it Cost to Develop an Android App?
The cost of development for an android application depends on various factors, such as: 
App feature 

Application platform  

Location of the development team 
Simple application development with basic features will cost around $23,000 to $37,000. However, with your app's advanced features and functionalities, development costs will be around $37,000 to $50,000.