Python is one of the most popular programming languages consisting of ample libraries that are best suited for various projects. Despite being the oldest programming language, Python still holds great importance in today's time. As per the last five years' stats, Python has been among the five most demanded programming languages with a growth rate of 14.8%, and the figure is expected to rise in the coming time. Read this blog to know more about how much does it cost to develop a Python application?
But, what exactly makes Python a good choice for Python web app development? How much does Python web app development cost? What affects the cost to develop a python application development? If these questions are striking your mind as well, you must read this blog.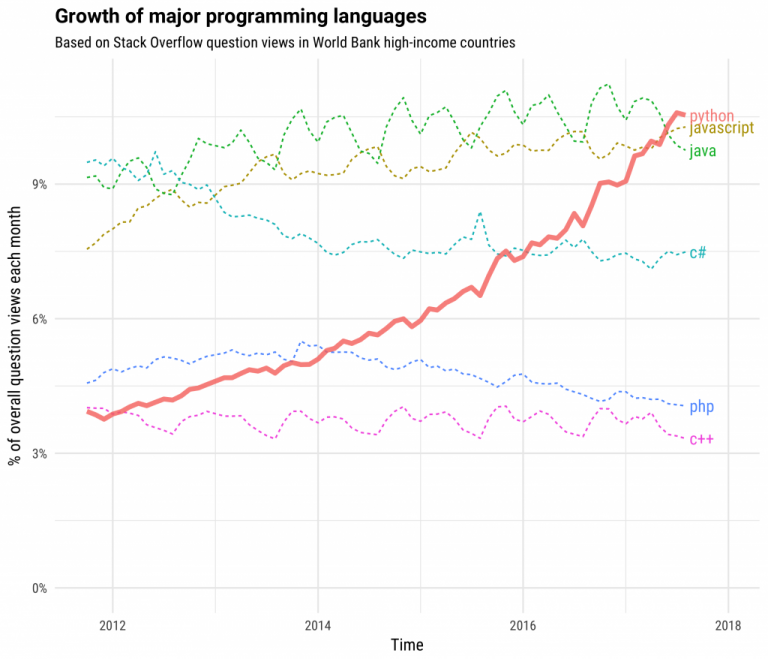 On average, Python web app development costs around $12000-$25,000, depending on the type of application and effort required. Besides this, to get a deeper insight into the cost and everything, continue reading this blog.
What is Python?
Python is one of the oldest yet popular programming languages of today's time. This general-purposing programming language is highly versatile, due to which it is the foremost choice of multiple Fortune 500 companies.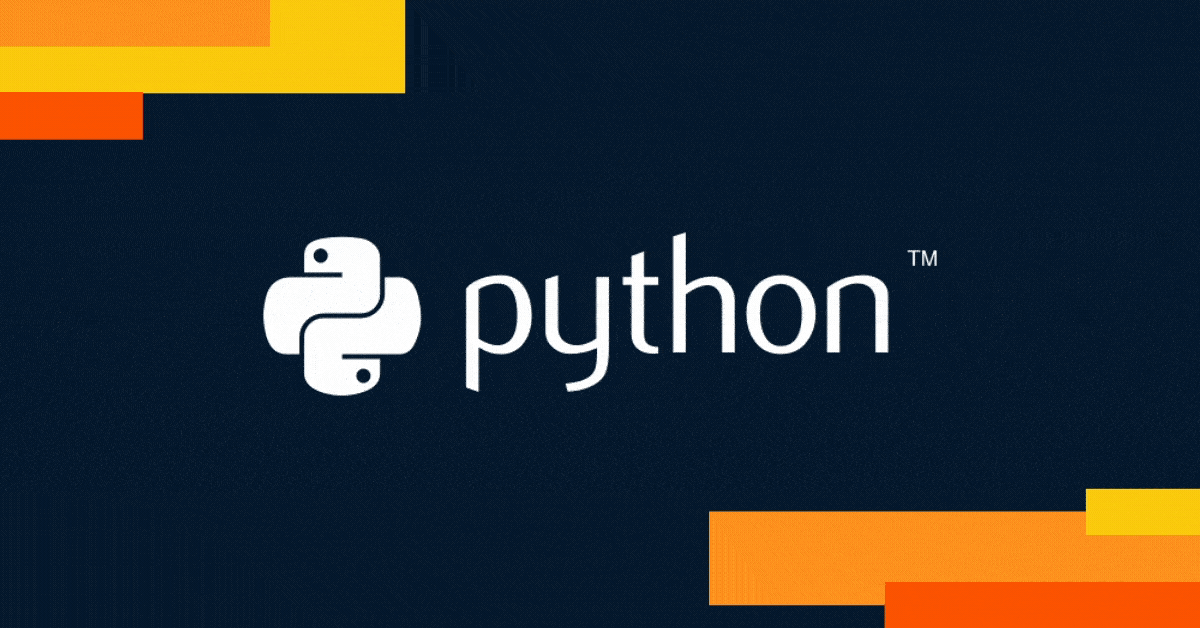 Because of its ease of learning, more businesses opt for Python app development for their projects and reach out to well-known organizations to hire Python developers. Not only this, there are many more reasons why Python has become the foremost app development choice in today's time.
Why is Python A Popular Choice for Mobile App Development?
Python being a high-level programming language has become the foremost choice for dedicated developers to consider for large-scale projects. Besides this, many more reasons make Python app development a good choice for applications.
Being the oldest programming language, Python has a strong community of developers, right from a fresher to an experienced one. Python programming also has guides and videos to support dedicated app developers during Python web app development.
1. Easy Learning Curve
Python is very easy to learn and work with. All thanks to the simplified syntax and easy learning curve of Python development. As a result, you can expect a well-developed application or website while availing of Python app development services. You can even hire a beginner Python developer to create a basic Python app and need not spend bucks as well.
2. Plenty of Libraries & Frameworks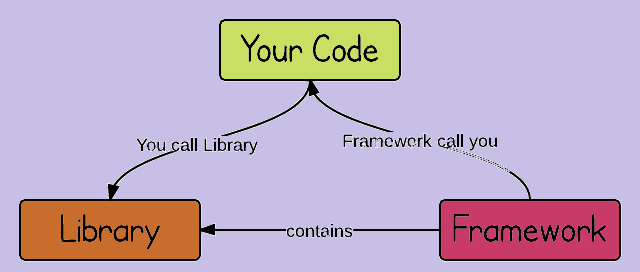 Python has a plethora of frameworks and libraries that help to fasten the Python app development process. The two most popular Python frameworks, i.e., Flask and Django, are well-known for speeding up the development process. So, you can expect to have a well-developed and speedy Python application in hand.
3. Multiple Use Cases
One of the major reasons to choose Python is that it isn't confined to web app development. You can utilize Python language in machine learning, data analysis, and game development. It doesn't matter; whatever your business requirements are, Python web app development can be the best fit for your business.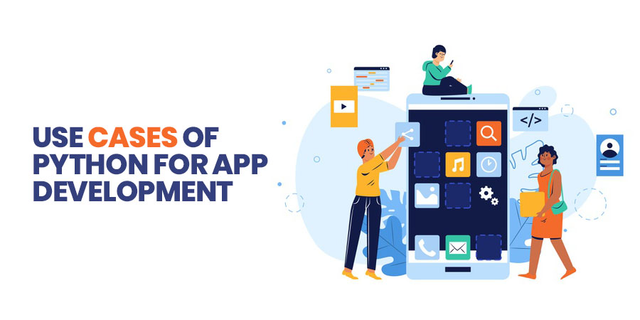 4. Support Automation
With the availability of plenty of tools and modules, Python language can automate tasks. It offers dynamic coding and eliminates the need for complications, saving time and effort. You can expect a well-crafted Python app that brings in more sales and profit with smart automation support.
These are some strong reasons that make Python a popular choice for mobile app development. Along with the demand for Python programming, the cost keeps on fluctuating depending on multiple factors, as highlighted below.

Factors Affecting The Cost To Develop A Python Application
The following are some of the major features that mark a major impact on the cost to develop a Python application.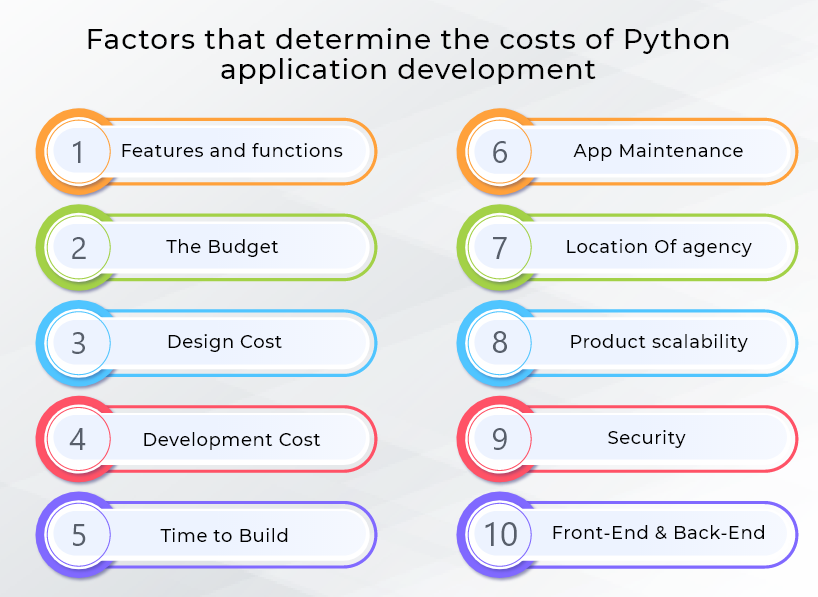 1. Features & Functions
An application has its own set of features and functionalities, and when it comes to the cost of Python web app development, it is not one standard measurement. Graphics, functions, platforms, and connectivity are some of the major features and functionalities that have an enormous impact on the Python web app development cost.
An application with basic features and functionalities will not cost you that much with an app with advanced features. So first, define the features and functionalities to include in your Python app and avoid including advanced functionalities if you are running short of budget.
2. Time Required
The time required to develop a Python app is a crucial aspect affecting the development cost. When an application contains basic features and does not require much mobile app development time, the cost is not that high. But, a complex application with advanced features requires AI usage, which further increases the cost of the Python app. So, the cost factor also depends on the time required in development, designing, testing, and more.
Which are The fastest Frameworks For Python App Development?
3. App Designing & Development
Whenever someone hire dedicated developers, they have to purchase a domain on behalf of the client. Besides this, a lot of information needs to be stored on the server, which also requires huge development costs. Next comes the Python app designing, which is finalized by both the developers and clients.
When the developers invest additional efforts into an application's design, the cost goes a little higher than a basic website design. So, if your budget is low, keep the app's design simple and user-friendly.
4. Product Scalability
After completing the Python application, testing is conducted, and then the feedback is received by the development team. In the case of positive response, more feature gets added to the Python application to make it more scalable and user-friendly. This means that post-production costs will rise due to additional features and product scalability.

5. App Maintenance
Apart from Python app development and designing, maintenance also holds great importance in defining the cost. Maintenance like app up-gradation, bug fixing, modification, or new releases requires professional support, which further adds on some cost to the Python app development process.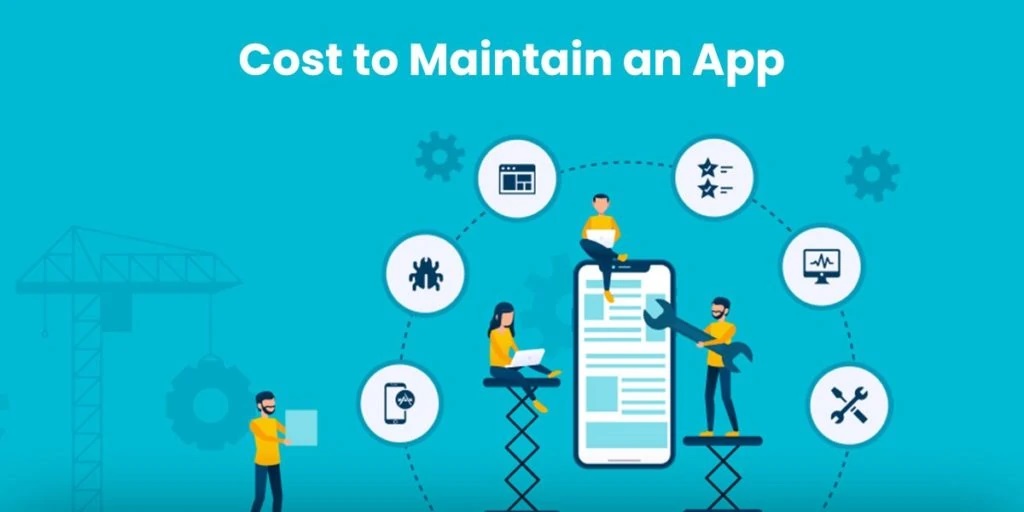 For once, you can cut down some features from your application to make it reasonable, but proper maintenance and support are required to achieve customer satisfaction. This will also help you keep your Python app updated as per the latest advancements.
6. Front-End & Back-End
Python is a back-end language, which means it cannot be used for developing web pages of an app. So, if you need to avail of front-end development services, you have to pay an additional cost for using another script. This further leads to the rise in Python or Django web development costs. So, it is better to consult the custom Python web development company, and the professionals will assist you during app development.
7. Location
Last, yet the major factor affecting the development cost is the organization's location or a Python developer. For instance, the cost to hire a Custom Python web development company in the US is quite reasonable than in the other regions. The average hourly rate of a Python developer is around $51 in the US, which keeps on fluctuating as per the demand and project complexity.
8. Budget
Budget is one of the crucial key aspects that directly contributes to the success of the Python app development project. Always make sure that the development cost must align with your budget; otherwise, things will get on hold in the coming time.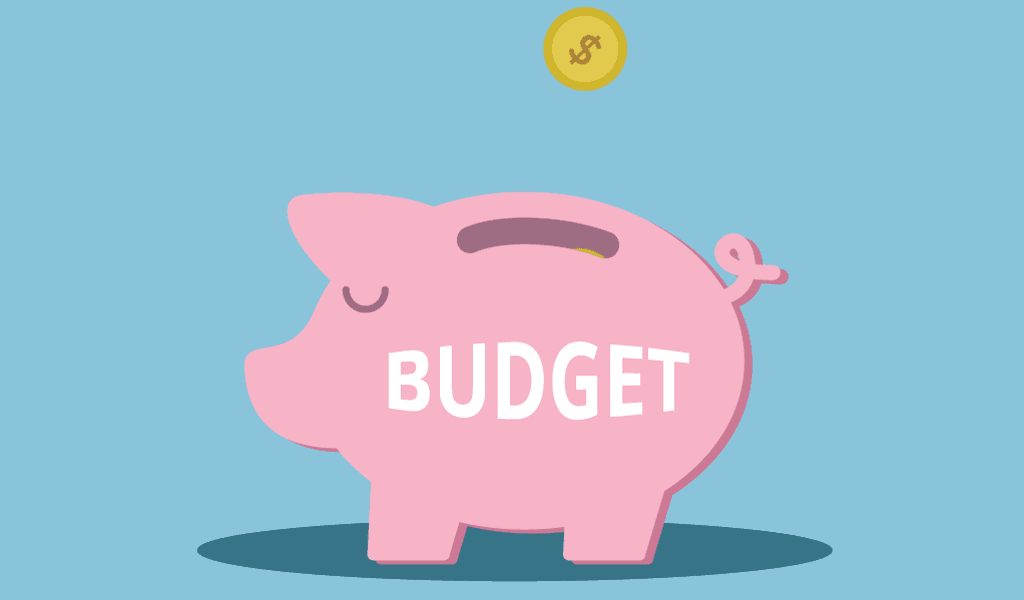 Usually, businesses that do not determine their budget at the very beginning of Python web development have to keep their project on hold due to budget constraints. So, it is better to know the budget first and then avail the services accordingly.
9. Security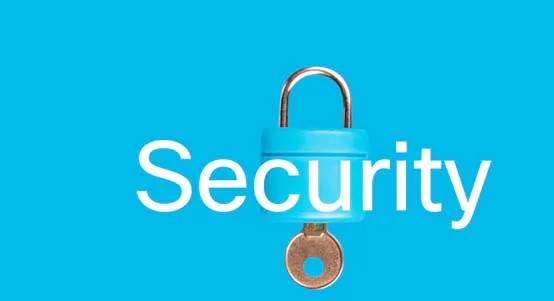 Some Python applications remain protected and help the developers bypass the most common security mistakes. Some default Python app security features are – customer password hashing, CSRF indications, permission modules, and authentication that keeps the application's security in check. Additional costs are generated if any additional security features are implemented while developing a Python application.
10. Development Cost
Finally, the last yet the biggest cost associated with the final value of Python app development. Also, it depends on the project team, such as back-end coders, front-end architects, testers, or quality assurance team. Every person on the development team holds a contribution to the cost of Python app development. The simpler the development process is, the lesser the cost will be.
So, these are some of the major factors that mark a huge impact on the cost of Python app development. Along with knowing the factors, you must know some points to consider while calculating the cost of the Python app. This will ensure a smooth Python web app development process and get your work done within your budget.
Key Points to Consider While Estimating Python Web App Development Cost
Unlimited considerations need to be taken care of while working with a Python web app development company and successfully deploying it.
The most common key factors that increase or decrease the standard cost of Python app development are –
End product knowledge of Python app
Arrangement for hidden or unknown costs
Time spent on designing, development, and end support
The individual cost of developer, tester, or designer
Cost incurred at each stage of development
Post-production customization cost
Different types of platforms required for app development
Additional maintenance and support charges
To complete a Python application, it is essential to know some points before hiring one of the top app development companies. This will help you estimate the project's cost and ensure a smooth Python app development process. Every factor mentioned above contributes a little to defining mobile app development costs.
Outsourcing or In-House Python App Development: What to Choose?
This is one of the most crucial questions that strikes everyone's mind, i.e., whether to outsource the project to an IT development company or get the project done in-house. Well, if you have a desired team for the same, then go for in-house Python app development. But, if you don't have the desired team, it is advisable to hire dedicated developers from a well-known mobile app development company.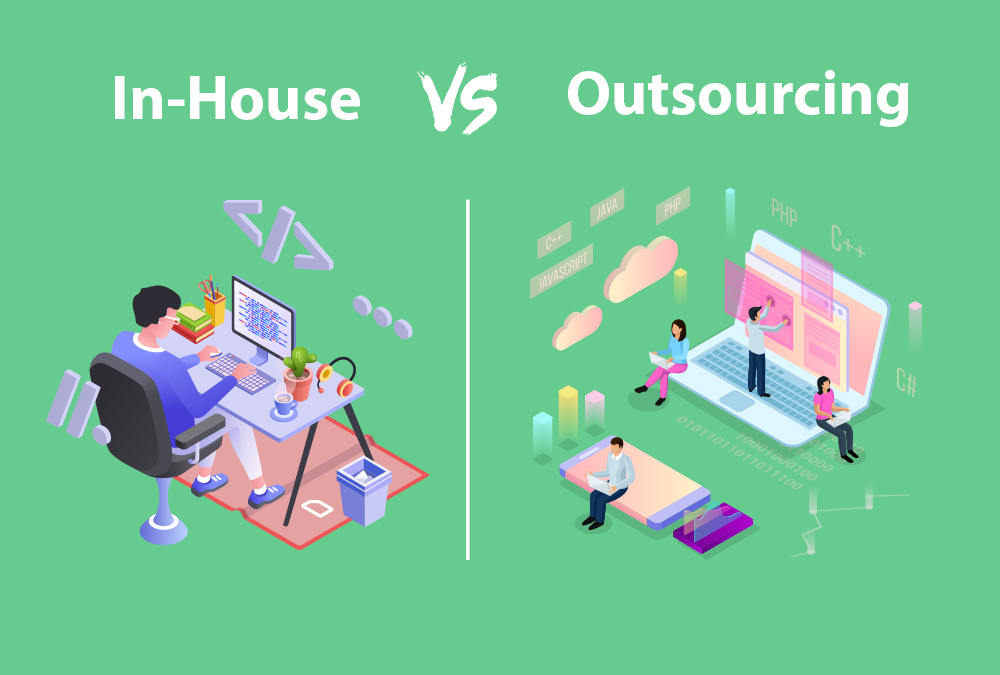 Such organizations have a team of skilled and dedicated developers who possess in-depth knowledge and hands-on experience in Python web development. They dedicatedly work towards the development and make sure to get the project done on time.
In addition, you can also avail of maintenance and support services in case you need post-development changes. The cost of a Python web app development service depends on your project requirement and the time required to complete it.
How Much Does It Cost to Hire A Python Programmer?
The cost to hire a Python programmer depends on the hiring model. There are three hiring models: full–time, part-time, or hourly.
Full-Time– $12,000–$25,000 (for complete project development)
Part-Time – $40 – $60 (Per hour)
Hourly Basis – $20 to $40 (Per hour)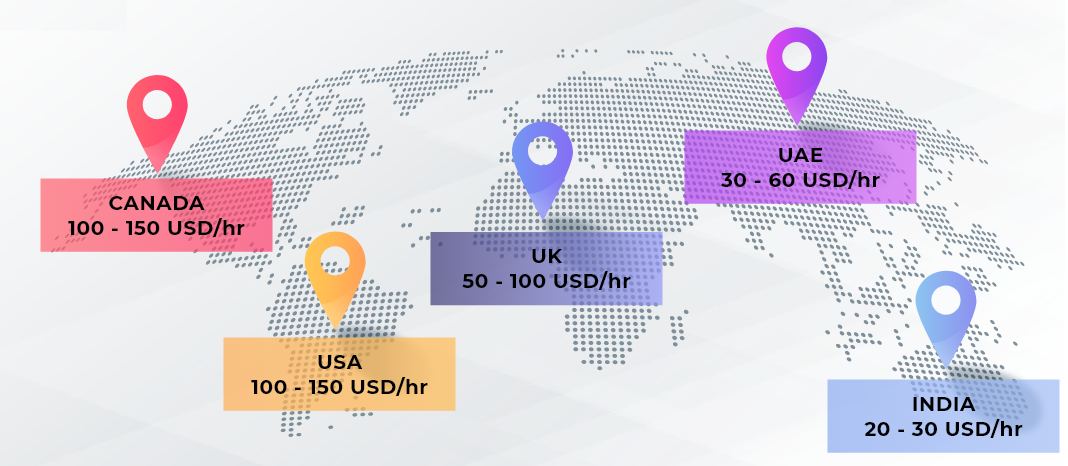 Depending on your Python app development requirement, you can choose from any of the aforementioned hiring models to hire a web developer and get your project within the budget.
Apart from this, some common questions keep on striking people's minds when they avail Python app development services from professionals. So, we have highlighted the answer to those common FAQs.
Frequently Asked Questions Regarding Python App Development
1. What are The Factors That Affect The Cost to Develop A Python Application or website?
Multiple factors affect the cost to develop a Python application development, like –
Features & functions
Budget
Website's complexity
Security
Development cost
Designing
Front-end and back-end
Time & efforts
2. What are The Things To Consider While Calculating The Cost to Develop A Python Application ?
There are so many things to take care of while working on a Python application and deploying it. Undoubtedly, the cost is the prime factor, but there are a lot more factors that you need to consider while calculating the cost to develop a python application.
Knowledge of the end product
Time spent on development, designing, and testing
Type of platform required during development
Individual cost of development
Unknown or hidden costs
Customization, post-production cost
3. Why Should You Choose Python for Web App Development?
Python is one of the oldest programming languages and the easiest one, especially when developing a Python web app. Besides this, there are so many reasons to consider Python for web app development.
Simple and easy to use
Support for Internet protocols
Object-Oriented and Flexible
Open-Source Platform
Availability of an array of web frameworks
Extensive Library Support
Cost-Effective
Support for IoT & Machine Learning
4. Should I hire a Python Developer Part-Time or Full-Time?
It completely depends on your project's requirements. The best option is to consult a leading Python app development company and share your project requirements. The professionals will let you know the time required to develop an app. After that, it will be easier for you to hire dedicated Python developers part-time or full-time.
5. What Are The Top Applications Developed Using Python?
Over the past 30 years, Python has become one of the popular programming languages, and several Python web applications are there in today's time. Some of the top applications developed using Python are –
Instagram
Uber
Pinterest
Spotify
Dropbox
Reddit
Disqus
Summing Up
Predicting the exact cost of Python app development is not simple arithmetic, as different factors influence the cost of a mobile app. That's why it is always suggested to conduct in-depth research before investing in a Python project. You need to take every step cautiously, and then you'll be able to finish your Python web development without burning a hole in your pocket.
Along with considering the above-mentioned factors, make sure to avail services from a leading custom Python web development company where experienced and dedicated Python developers work. This will help you get a world-class application under the desired budget.