In today's world, everything has evolved from online streaming music applications. No matter what we do, where are we "we want music." Every day we want to stay connected with music applications to enjoy the music. Therefore due to the increase in customer base, many businesses are investing in music app development. The boom of an app like Pandora increased the craze for many users due to its unique features.
These music streaming applications also include a range of premium features, such as downloadable or ad-free material. Additionally, these music streaming apps incredibly simplified the process of listening to music for us. We no longer need to purchase physical copies of our favorite tunes; all we need is an online connection.
Any smartphone, tablet or other intelligent device can access these music streaming apps. Therefore, if you have decided to develop a music streaming app like Pandora, you must be looking for essential features that are included in an app like Pandora.
This blog has covered all the aspects that will help you build an app like Pandora, including its essential factors and the cost to develop a music streaming app.
Current Market Starts of Music Streaming Applications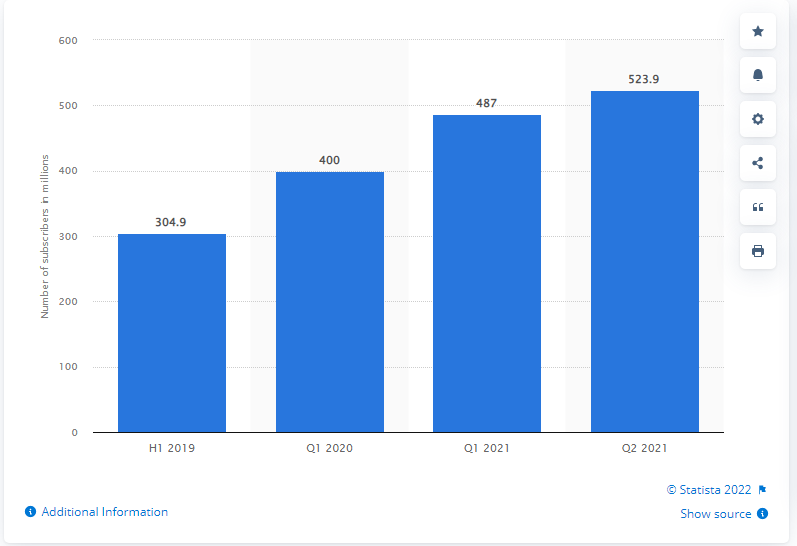 During the Covid-19, the number of music subscribers worldwide increased 26.4 percent to 523.9 million.
84 % of the money made by the US music industry comes from music streaming.
According to Statista, the revenue of the music streaming segment will reach US$9.82 billion in 2022.
The revenue growth will increase with the CAGR 2022-2026 of 7.37%, which will increase the market base by US$13.05 billion by 2026.
The user penetration of music streaming apps will reach 33% by the end of 2022.
The expected user penetration is more than 41.5% by the end of 2026.
The expected rise in the user base of music streaming will be more than 141.9 million by the end of 2026.
On-demand music streaming has 82.1 million paying members in the United States.
With 180 million subscribers, Spotify is the most famous music streaming service.
Avoiding adverts that break up the music is the main benefit of a paid subscription.
What is a Music Streaming App – Pandora?
A music streaming app is an application in which users can search for a song from their favorite artists. The app will play the song according to your preference, followed by songs that fall in a similar genre. A music streaming app like Pandora identifies your music taste and plays songs according to it.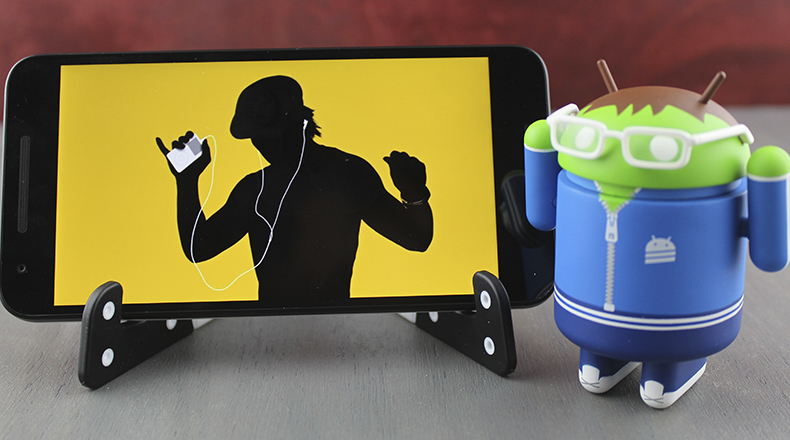 It eliminates and adds songs depending on your feedback depending on your likes of songs to curate a playlist that suits your taste. The Pandora radio application offers users a personalized listening experience that changes over time following preferences.
It enables the creation of a playlist using your favorite music, artists, or genres; search for or browse through suggested stations. These are based on your current state of mind or activity, and find podcasts that resonate with you.

What Are The Difference Between Paid And Free Features of Music Streaming apps?
Suppose you are considering developing a music streaming app similar to Pandora. In that case, it is essential to know that knowing about paid and free features of music streaming apps is vital. The part of the process is the most interesting because it is when you decide what features you want your app to have. The features you build into your app at this stage can be its defining point and mark it as a success or a failure.
It is essential to understand the distinction between paid and free features. The free features must be enticing enough for the customer to use your app. The paid features must be equally enticing to get the customer to make the purchase and stick to using your app.
Below is a list of free features that you could include in your app to differentiate it from the other apps in the market:
Quality of Music
Playing music already installed on the phone
Share and Like
Creating playlist
We have mentioned below is a list of features that adds to paid package:
Music Without Advertisement
Playing Music from the Radio
Disabling Advertisements
Playing Music Without the Internet
Original/ Exclusive Content
Better Sound Quality
Connecting to a Sound System
What Are The Basic Features To Add in Developing App Like Pandora?
If you want music streaming app development like Pandora, it is crucial to know its features. We have mentioned some basic features that an app like Pandora consists of to offer you a sense of what features to include in an app like Pandora.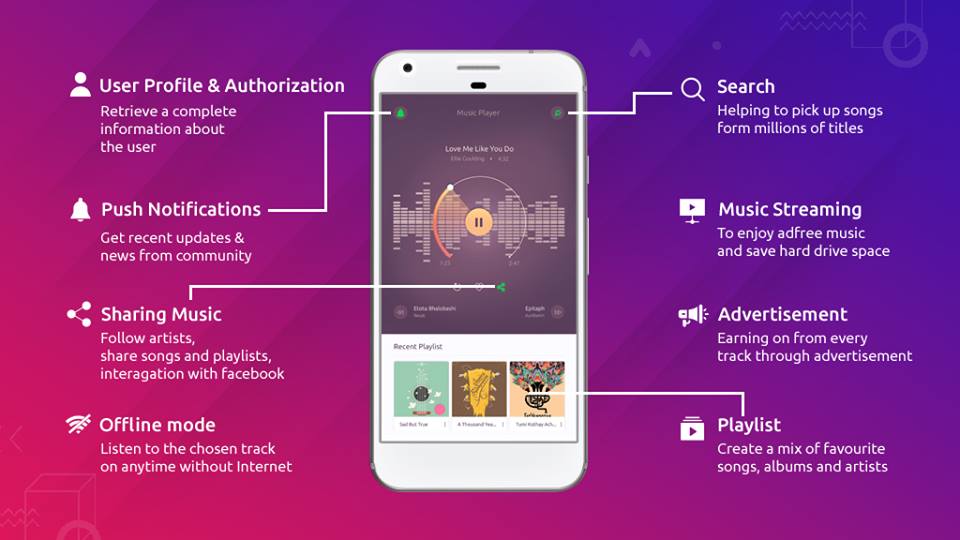 1. User interface
Your music streaming app development must include an attractive and simple user interface. It is essential to add simple animations that can produce a layout that looks contemporary.
2. Music Browsing
Adding music browsing features to your application is crucial as it offers users precisely what they want and must be insightful. Additionally, you can provide manual filters based on albums, songs, performers, etc.
3. Notifications
Push notifications are essential in any mobile app development. Suppose you are about to create a music streaming app. In that case, users should learn about the newest changes to the app through these notifications.
4. Registration
It is also an essential feature as the registration page is the first thing users encounter. Users must fill out the relevant information to create an account on this page.
5. The Playlist
Users must receive a minimally designed homepage where they can access their playlist after successfully registering and logging into the app. Your app can suggest some sacred songs while connected to the internet.
6. Integration of Social Media
Users should be able to follow musicians on music streaming music apps like Spotify and Pandora. With the help of Integration with social media features, a user can get the newest tracks as soon as they are uploaded. It must be possible for users to share the playlist on social media and with their friends.
7. Offline Playlist
Users frequently find themselves in situations where they cannot access the internet. Therefore offline playlists are preferable for the users to download their favorite songs to the device cache to listen to them offline.

8. Quality of Music
Without a buffer, playing music that is its actual size would take a very long time and use a lot of data. The quality of music is the most important thing that attracts users to music streaming apps. It allows users to select the desired quality to avoid this issue.
9. Customization
Customization in the application is the most helpful feature of risers as the features help shift to theme according to the requirement and other additional settings.
10. Additional Features
In addition, in music streaming app development, you can offer event scheduling with integrated calendars, a chat function, and the ability to save a tab for your favorites.
What Are The Advanced Features of App Like Pandora?
All these features mentioned above were used in every music streaming application. But there are some unique or advanced features that Pandora includes. We have mentioned the following advanced feature below to offer you knowledge about elements to include in an app like Pandora. These advanced features will help you become one of the best music-on-demand app development companies.
1. Displays lyrics
You can include a lyrics function in your music app to give users a unique and spectacular experience. Lyrics will continue highlighting as the song plays to keep users engaged with the app.
2. Voice Support within The App
Users will find it convenient thanks to this advanced function because they can easily search for songs by speaking commands through voice help.
3. Playlist, Public & Private
Users can now make two different playlists in their music streaming application. One of these two will be accessible to the general public, and the other will only be accessible to the user or other person with access.
4. Incredible Music Ideas
The most appropriate songs are suggested based on the most likes, thanks to a unique function implemented by the creators of music streaming apps. A fantastic user experience may be provided with AI and ML technology.
5. Event's Calendar
This function will make it easier for users to look up the dates of upcoming live performances or concerts by their favorite musicians or singers.

What Are The Competitors of Apps Like Pandora?
To create a mobile application similar to Pandora, it is essential to know about the competitors. Pandora is the most well-known music streaming application in the US, with a broad user base. But it is vital to know other applications tend to be the alternative to Pandora substitutes.
We have mentioned some top substitute music streaming applications below.
1. Spotify

Spotify has more than 20 million songs, with over 100 million users worldwide. Several companies want to invest in the development of music apps like Spotify due to its availability worldwide and work with iOS, Android, and even desktops.
2. iHeartRadio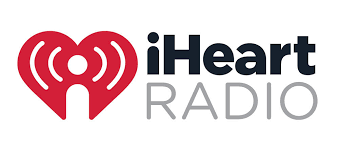 iHeartRadio is one of the most fantastic Pandora substitutes. All US radio stations would be combined into a single platform called iHeartRadio. Depending on the user's selections, it enables the listening of up to 800 stations.
3. Deezer

Deezer is a music streaming service with more than 40 million songs in its library. It is essential to know that Deezer is accessible in more than 180 countries, with 14 million active members.
What is The Cost of Create A Music Streaming App Like Pandora?
Music portal development is an emerging market. Many people are curious about how much it costs to develop a music streaming app, depending on the features you want to incorporate into the application. However, let us consider the essential cost to develop a mobile app.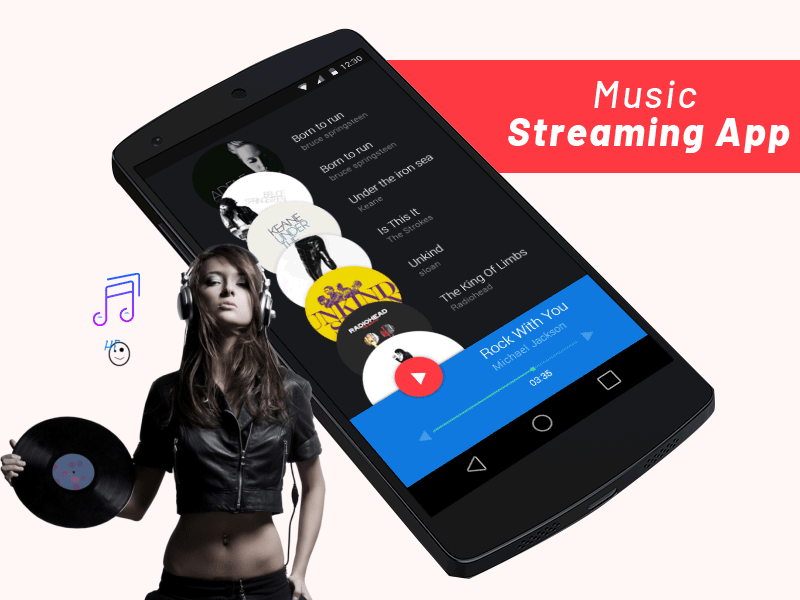 If we assume that a music app developer would charge the user at a rate of $25, then the music mobile app development cost would be as follows:
It would cost $15,000 to create a minimally viable product application.
A music streaming app for IOS would cost $30,000 or more
A music streaming app for android would cost $45,000 or more
Music streaming apps for multiple platforms with a full range of features would cost $55,000.
The front end of the music portal development would require over 140 hours of work. In comparison, the backend development would take a minimum of 40 hours. The UX or UI design is likely to take another 50 hours at least to be developed.
It is imperative to hire a developer if you want to create a mobile application similar to Pandora. It is essential to know that the cost of developing music streaming apps like Pandora can be affected by the cost of AngularJS mobile app development services.
| | | |
| --- | --- | --- |
|  Development | iOS application | Android application |
| Backend |  $9000 |  $9000 |
| Frontend development | $55000 | $70000 |
| Design | $8000 | $9000 |
| Total cost | $90,000 | $88,000 |
It is essential because if the developer fails to understand your brief, they can revise the model and make changes according. It will likely take double the time to develop. Mobile app development cost is perhaps the costliest part of the process, so even if a good app developer comes at a slightly steeper rate, you can be sure that they will get it done in half the time and cost you less money in the long run.
What is The Monetization Model of an App Like Pandora?
Several music streaming applications get their cost to develop a mobile app ROI by monetizing their applications.
To an amateur, it may not be evident how one makes money for free. Here is the breakdown of how your on-demand app development company can profit from music streaming applications.
1. Paid Subscription
Users who use free music streaming apps quickly become dependent on the convenience of being able to listen to music at any time and any place. Users of paid subscriptions receive the advantages listed above in the blog.
2. Advertisements
An excellent aspect of a revenue generation strategy that combines paid subscriptions and adverts is how well they complement one another. Customers no longer have to put up with in-app adverts, which is one of the critical benefits of a paid version or premium edition of an app.

3. Pay Per Album
It is another of the best monetization models of an app like Pandora. It generates revenue by offering users to pay per album. It allows your users to pay per album they love the most instead of paying for more. It can help you make good money in a short time.
4. Promotions
The Pandora app offers a promotional service called Ad Studio to all artists, apps like Pandora are making a ton of money. Campaigns are a simple way for them to promote their albums and songs. For the creation and maintenance of campaigns, Pandora charges a fee. These costs vary depending on your price range.
Is that all?
We are sure that you have learned a lot from the blog. Hopefully, now you can estimate how much it costs to build a music streaming website. The mobile app development company is the most reliable professional that will deliver you high-quality app development.
Trust us! We are the leading mobile app development company that would love to offer you the best app development. You can contact us anytime to discuss your requirement of building an app like Pandora. Our professionals will guide you toward your dream of developing a music streaming app with a viral user base.