Cricket is a world-famous game, especially for young boys. If you see people, they have played cricket since childhood and are still in their 60s. Even the game is famous as "Galli Cricket." If we have to introduce any game to our children, we introduce cricket. The reason being our parents did this, and we will do the same. So cricket is the most prominent game in the world. However, two years ago, we had Covid 19 all around, and children were not allowed to move out in the street and play.
There are a few reasons why you need to move ahead to invest in fantasy cricket app development. Suppose you are a developer and want to make your app successful. You have to understand the customer's perspective and their needs. To make your app famous among your audience, you must give them what they want.
Suppose they want a previous cricket match's history, and your app won't have that facility. It would be your app's fault and a developer's. Thus, before launching and building an audience-based app. You must know what is going on in the market and what your audience likes. It would create a good impression on your client, and they would love to invest in your application.
How Does Fantasy Cricket App Development Become Popular?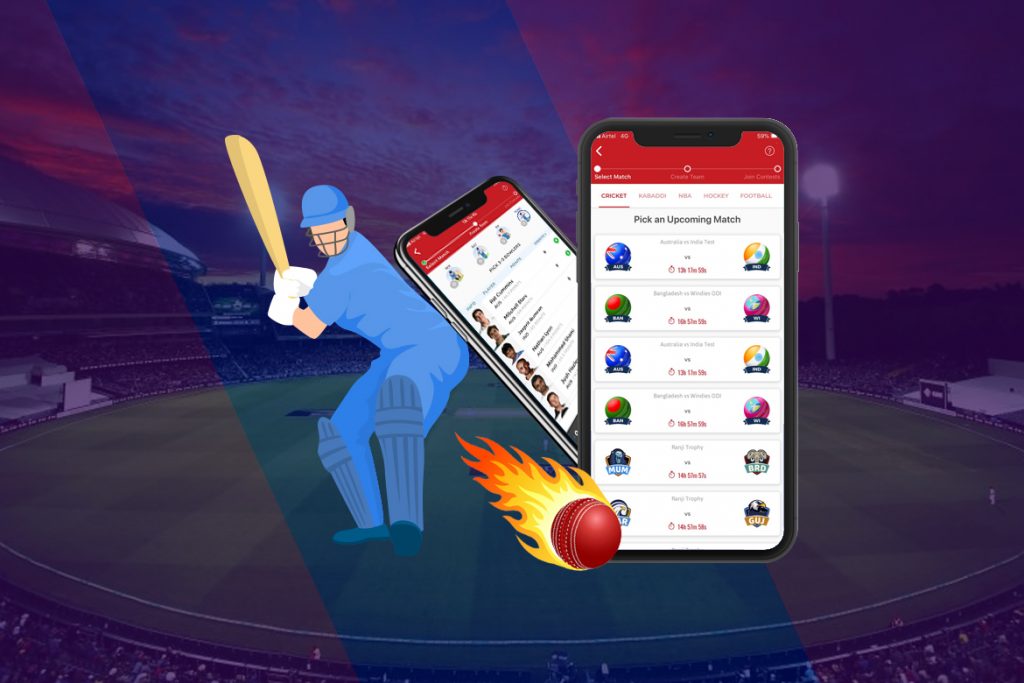 At the time of the pandemic, many people played online cricket and made money as they couldn't go out and play. They made online groups and played online with their friends. It was an actual incident that happened in our home or neighborhood. Moreover, many applications gained popularity during the pandemic. That was the best time for many developers to make their applications popular. People had lots of time to use phones and were curious to know new things.
The pandemic and social distancing recommendations have changed how we look at the world. The best example is that hangouts changed into video calls and messages. They have changed many things, and now we are habitual with all these. Moreover, technology escalation levels up with building many app developments.
In this article, you will learn about fantasy cricket app development which is one of the growing development apps. So do you think the Covid-19 lockdown is responsible for shifting toward online gaming? However, some small games on a fantasy sports website builder are available before Covid.
Current Market Stats Of Fantasy Cricket App Development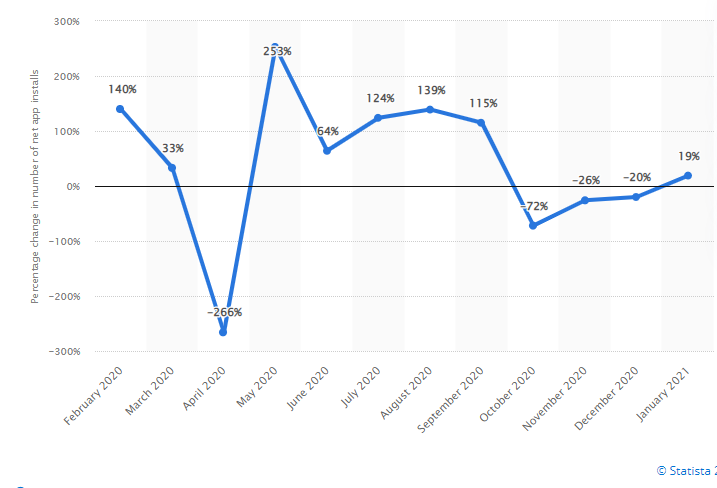 The fantasy app cricket app is now established in the market. The crazy cricket lovers are happy to make apps like Dream 11 and My11circle skyrocket. They are ready to touch high by 2024. The fantasy Cricket app development industry sources define.
● According to a Ficci-EY report, the Indian fantasy sports industry will cover up to $2.5 billion in 2022.
● The study defines that there were 90 million fantasy gamers in India by 2019 and expected estimates would increase by nearly 150 million by the end of 2022.
● The Fantasy Cricket App Development industry is growing by 32% and it would be expected to be $3.7billion by 2024.
So a fantasy sports developer had an idea to make an application that makes cricket live again. So if you are a cricket app developer, it would be best for you as you will help other people to live their dream one more time. Plus, this application is best if you are not young but want to play cricket a little more, or you can enjoy cricket with your busy lifestyle. Fantasy app development enhanced the audience's comfortability, and they could enjoy more games.
The importance of fantasy app development is because it gives the privilege to cricket lovers to be present and experience the thrill of the cricket on the virtual ground. Players must make the team online by picking from a pool of 25 to 30 players. However, the player selection is based on the actual performance and form of the players on the ground. If you're a cricket lover like me and want to build a cricket app.  Here's everything you should know.
What Is Fantasy Cricket App Development?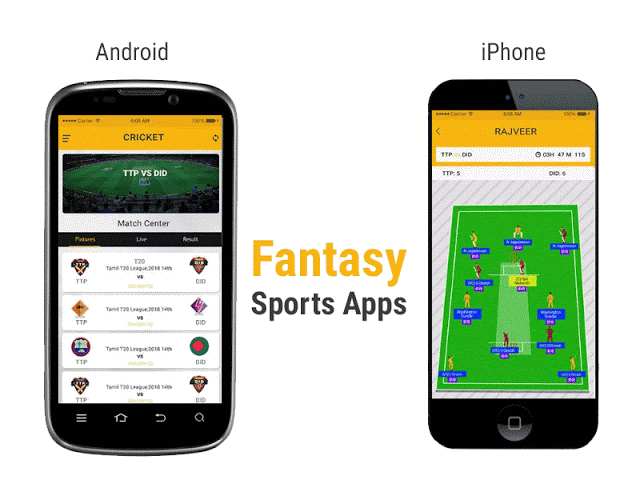 The fantasy cricket app development gives the privilege to cricket lovers to be present and experience the thrill of the match on the virtual ground. It means cricket lovers can play fantasy cricket, and the most exciting thing is you can choose Virat Kholi or Ben Stokes for your team.
If you're playing cricket on a fantasy cricket app, it gives you many opportunities to handle a virtual cricket team. You can have responsibilities from picking the right team to deciding on the batting lineup to careful signing up. The fantasy app development makes more exciting features for people to enjoy the virtual cricket like real.
Everything About Fantasy Cricket App Cost

You are thinking about the benefits of having fantasy sports app development. Why don't you just read this blog to know the benefits of fantasy sports app development? Plus, you will get the most exciting things to know about the cricket app development. We are talking all about the end user's perspective.
However, if you are a fantasy sports developer, you should know the essential development cost. In India, fantasy app development costs less than in other countries. However, the estimated cost of fantasy cricket isn't easy as the complete procedure affects the cost to develop fantasy sports mobile apps.
The usual cost of fantasy app development apps in making an app like Dream11, having the primary user panel features, is around $8,000 for iOS and Android. However, the admin cost panel is approximately $9,000. If you want fantasy app development with all the mobile platforms, the cost would be around $20,000 along with $30,000 additional charges for server domain hosting and graphics. Moreover, if you want your app to run on a website, you have to calculate a fantasy sports website builder cost.
| | |
| --- | --- |
| Functions | Average Development Cost |
| Domain Registration | $10 to $20 / per year |
| Legal Fees | $1,000/ geographical location |
| Data Feeds | $500 |
| Annual Maintenance | $1,000/per year |
| Hosting | $1,000/per year |
| Custom Solutions | $20,000 |
| White Label Solutions | $5,000 |
We know you are here to read the benefits and reasons to use fantasy cricket app development. Without stretching it, let's get started.
What Are The Business Benefits Of Fantasy App Development
Here the wait is over. Now you can read the benefits of investing in fantasy app development. Moreover, in the future scope, fantasy cricket can also be considered for the end-users thrilling excitement, engagement, and market scenario. Here are the benefits that will make a lucrative investment.
1. Cricket Calendar
Cricket tournaments and leagues show opportunities for fans throughout the year. Using a cricket app development, you must know the season. For many years there has been a long queue of cricket events. There is a long queue of cricket events waiting for the cricket lovers starting from IPL, Big Bash League, and ICC. The cricket calendar is tight, so a fantasy cricket platform owner can offer more opportunities to sports fans than any other sport.
2. Demographic and Audience
No other audience will be a perfect fit to launch your own Fantasy Cricket app. You have to take the time to turn the passion of Indian Cricket fans to make a lucrative app for yourself. When you're thinking of building an application, you first need to hire a team of dedicated developers and do good research. Your application should have a demographic and focus on the audience. It is the best feature of the application as everyone has convenience in the chosen app.
3. Low competition
The cricket app development is not that famous in India, and however, it is gaining the attention of cricket fans with time. For now, you have a wide scope in the market to gain your fantasy app development, establish a business, and make money. Suppose you have decided to build a fantasy app, but you are taking too long to decide and launch it, and you might lose an opportunity to make your app successful. Rather than establish your app when your competitors are low, you will get good audience attention.
Top 5 Fantasy Cricket Apps and websites to Play Fantasy Cricket
4. Legality
Suppose you want to establish your app in India, the legalization battle to prove Fantasy sports a game skill. For instance, there is a battle between the supreme court and Dream 11. And Dream 11 successfully proved that Fantasy sport is a game skill that is legal to play and promote. Now, if you are thinking of building a cricket app development in 2022, it would be best as you as a businessman don't have to face any legal issues. However, you must check the laws and rules before launching your application.
5. Association With Big Brands
If you want to increase fantasy app development, you must know that your users will attract the attention of big brands and influence them to invest in the online gaming industry. If you are looking for a lucrative business, you must know that cricket app development is the best to invest in compared to other platforms. Moreover, if you are worried about the money and investment to operate a cricket app, it's just an investment in the beginning.
6. Low Investment
Think like an investor! Who wouldn't like an offer of generating huge revenue with low investment? Here you have a chance to invest low and get a lucrative extract business. You just have to invest in fantasy cricket app development in the beginning and enjoy the business of billions every day. As you know, there are low competitors in the market, and you can enjoy the market attention and establish your application. Instead, if you wait for the right time, you won't get the right time.
7. Practice Time
The right time to launch the fantasy cricket app is IPL. There is a reason why not launch the fantasy app before the IPL 2022 and do some practice for the biggest T20 season? The right time to launch your app is with IPL T20 to get ready for other leagues and tournaments. However, before launching an app must check the bugs or app performance issues and resolve them before serving them to the users. Remember to get too late to launch an app. Don't wait for more cricket app fantasy apps to come.
8. Fantasy Sports Are Legal
Yes, you heard right. After a long fight, fantasy sports became legitimate in India. The supreme court of India has proclaimed this idea as a round of aptitude, not betting. Thus, it isn't hard for business people to start their own dream stage. Still, before launching your app, you must know the rules and regulations of launching a fantasy cricket app. It would be better to check those rules and regulations before launching the app.
9. Expanding User Commitment
Fantasy sports stages are known for offering a real-time experience to their clients. Accessibility of cell phones to everyone has set off more requests. As indicated by specialists, India has the following greatest center point for fantasy sports after the United States. The business has seen rapid development in its administrators. These details are sufficient to legitimize its rising interest in the Indian market, consequently beginning today and getting noticeable quality in the game business.
10. Extended User Base
Since fantasy apps are not limited to any specific league, they have an expanded audience. You can get the best downloads and higher profits with a big target audience. However, you will need the right approach, and the right marketing strategy would take you to the zenith of your business without any interruptions. The fantasy app has an opportunity to extend its clients. Thus, with the right approach, you can gain or explore your application and make your business lucrative.

How Do Top Investors Gain Profits In Fantasy Sports?
It could be a big question how top investors gain their hands down in this industry for online sports playing and betting. If you search, you will find many companies that make fantasy cricket app. So if you want to make your app special or unique, you must know some secrets to gain your audience's attention.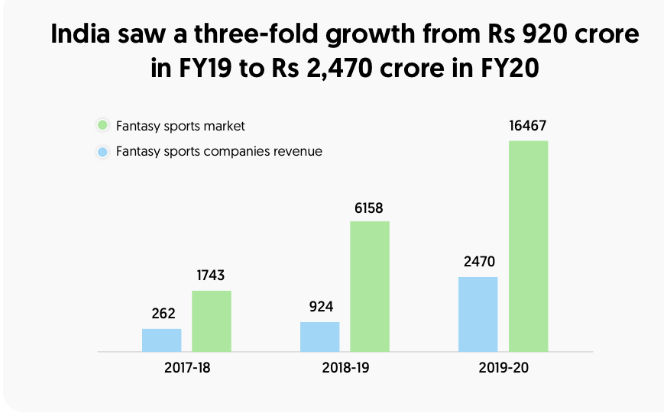 The fantasy app development companies get many opportunities for growth and lucrative business. Although you know the benefits of investing in fantasy apps, if you want to build an application, you must know how you can make your application beneficial.
Here in this article, you read what fantasy cricket app development is and how you can make it a lucrative business. It would help you in making the right choice. We hope this will upgrade your knowledge and you would make up your mind to invest in Fantasy cricket apps.

Bottom Line
This blog contains information about the Fantasy Cricket App Development and its benefits. We would love to share the immense growth of Fantasy app development and technology escalation. This blog is best for mobile app developers as you will get a piece of proper knowledge about Fantasy Cricket App Development.
If you look around, you will feel the immense growth of online gaming like Cricket. These all would because of Fantasy App Development growth. If you think of building a Fantasy Cricket App, you can consult DevTechnosys.