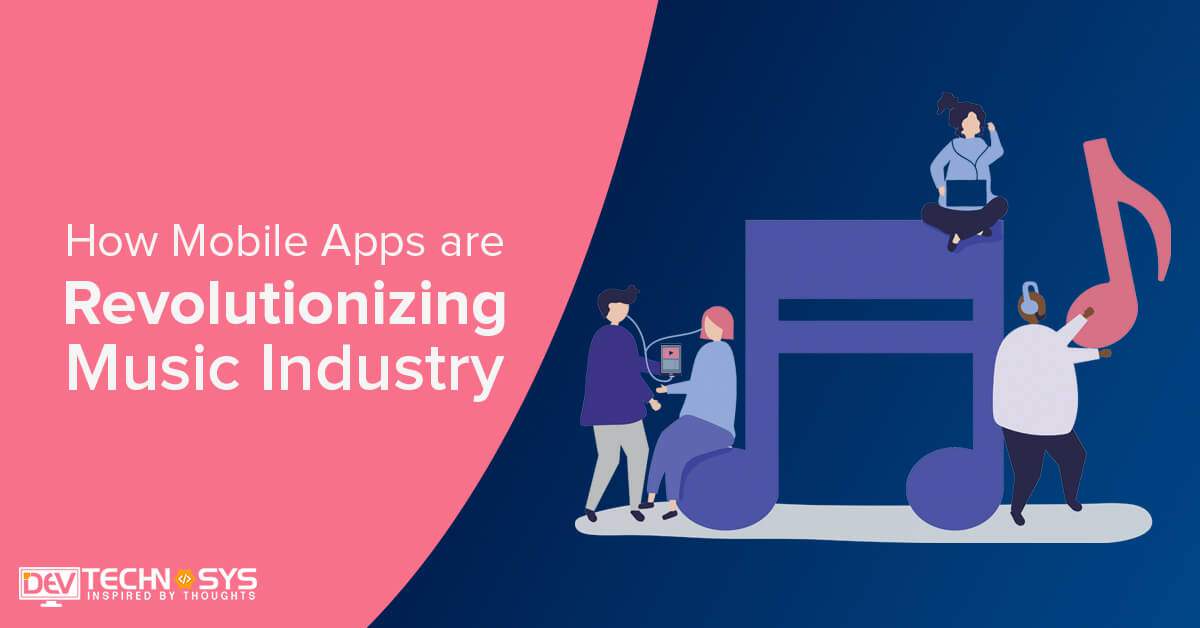 We were in the middle of a small get together-cum-party, which we generally go for when there is a small budget but a big celebratory mood. It is generally at a colleague's home with our group cooking together as well as dancing and singing to the tunes from speakers connected to the mobile phones. Suddenly, Rachana paused her moves & tried to recall that the song being played seems familiar. When Prakhar, the throaty guy who proclaims to be "Arijit Singh" of our group smirked, all of us realized that it's his voice that is modulated by technology often referred to as music streaming apps development.
This made me think how a mobile app development company is actually changing the way music industry works and is carving singers out of the commons as well as updating the users with the latest entertainment news people are gossiping about.
An Android development company has the most beautiful & amazing set of people who are committed to revolutionize the mobile devices enabling us to take the world in pockets and move forward with the updated knowledge.
Some of the features that make a mark on the digital platforms are:
1) Live streaming your entertainment including movies, TV shows, concerts, interviews apart from the much-awaited matches/scores.
2) Newspapers, magazines, articles or journals are available at the tip of a finger updating the users within minutes at the same time, giving a glimpse of the fast-changing world.
3) Social media is the best platform for showcasing what you want and getting recognition within a short span of time. Facebook pages, Twitter handles or Instagram accounts, there are ample opportunities to work on and increase your coverage at the same time, it outreaches you to a global business.
4) Customer-friendly interface that gets the users attached and satisfied with the service also, compelling them to suggest others to choose your apps over others in the market.
5) Add-ons like live streaming of radio stations across the globe or audio interviews of prominent personalities are also a plus point for the music streaming apps development and related services.
6) Mobile app development company also looks for advancements in the technology to keep themselves up-to-date and in sync with the competitive environment.

It is a wide-known fact that there are more mobile devices being used than the number of computers and televisions also, it is easily available at a much affordable price and convenient to carry because of its mobility. From the personal contacts to global news, bank accounts to social media handle, shopping to entertainment, and what not? It is a small world you are holding firmly and moving along with.
There is a great challenge and constant pressure on hire app developer for adhering to the technological enhancements and keeping up with the competitive environment.
Some factors that might be kept in mind for the same are:
1) Dynamic content availability is an open challenge to get as you have to constantly upgrade yourself with day-to-day happenings. This is the first and foremost thing to be in the competition.
2) Because it is a live streaming platform, the music or any other services should not frustrate the user by buffering or slow operations. This can seriously damage your reputation and customer won't hesitate to move on or downrate the app in the store.
3) Music, TV shows or movies are all great entertainment options for stress-busting in an already discouraging world. Always keep in mind the content you are delivering and make sure it is widely acceptable equally for all age groups.
Read the blog- Cost and Features to Develop Music Streaming App like Pandora
4) Never stick to one format as people are content-driven these days which means a Telugu movie can be a blockbuster in the Hindi belt and vice versa. This means give a wide variety of options from different people and places.
5) Hassle-free services and delay in broadcasting should be taken care of otherwise people with greater connectivity might take over leaving you much behind and ultimately, out of town.
6) Free trials or timely discount sounds exciting and attracts the attention of many who give a call to your services out of curiosity. It is a tried and tested strategy for increasing the customer base and engaging them to the apps.
The number of users surfing the web through mobile phones is increasing day by day and so, mobile applications are turning more pertinent thereby, getting more user attention. This makes app-learning/development a much demanding skill and is very helpful for getting a wide range of products that are out of reach for many.
There should be independence and easy accessibility to the apps. This means the application should not be browser-dependent and must be able to run smoothly on any other browser. The resolution of the app must be flexible for all kinds of handsets and should be easily adaptable to all versions of the software or any hardware too.
In short, an Android development company has to take note of the growing demands of the customers belonging to the entertainment industry and provide them with the relevant data be it audio-visual media or virtual/augmented reality. They have to be open and honest with the competition and their users for a healthy and happy relationship as well as a wholesome entertainment that is equally appreciable for kids and adults alike.