The demand for blockchain app developers is on the peek. As per research, blockchain or crypto developers have seen a jaw-dropping rise of 6000% compared to previous times, i.e., 2017. But, as we all know, blockchain is a hard nut to crack; there is undoubtedly a myriad of blockchain developers available in the market, but only some of them are worthy enough. Read this blog to know more about the cost to hire a blockchain developer.
As a result, businesses find it challenging to hire a blockchain developer best suited for their project. Also, professionals keep wondering about the blockchain app development cost. Not only this, but ample questions keep striking their mind, i.e. –
How to hire the best blockchain developer?
Which region is the best to hire dedicated developers?
In-house or freelance blockchain developer: Which one to hire?
Which platform is best for hiring top blockchain developers?
These are some sets of questions that businesses ask themselves. If you are also one of them, read this blog crafted by blockchain development company professionals.
What is Blockchain Development?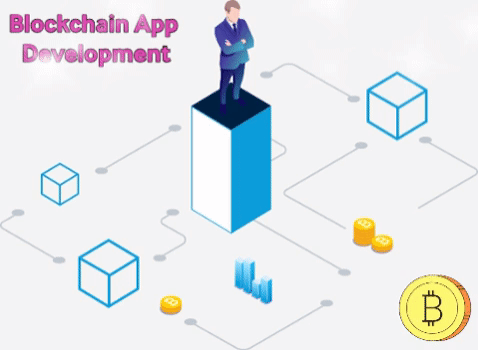 Blockchain is a database that organizes and stores data in rows and columns that create tables. Blockchain development involves developing, designing, and maintaining Blockchain apps and systems. While using unique features and functionalities, Blockchain developers can easily solve problems and create ample business opportunities.
This is why businesses today are looking forward to hiring a Blockchain developer for their project.

Blockchain Technology Current Market Size & Growth
Current reports state that Blockchain technology has taken the business world by storm. The growing popularity is indicating the bright future and demand for Blockchain technology in the coming time. Let's look at the current stats to get an insight into the Blockchain market size and growth.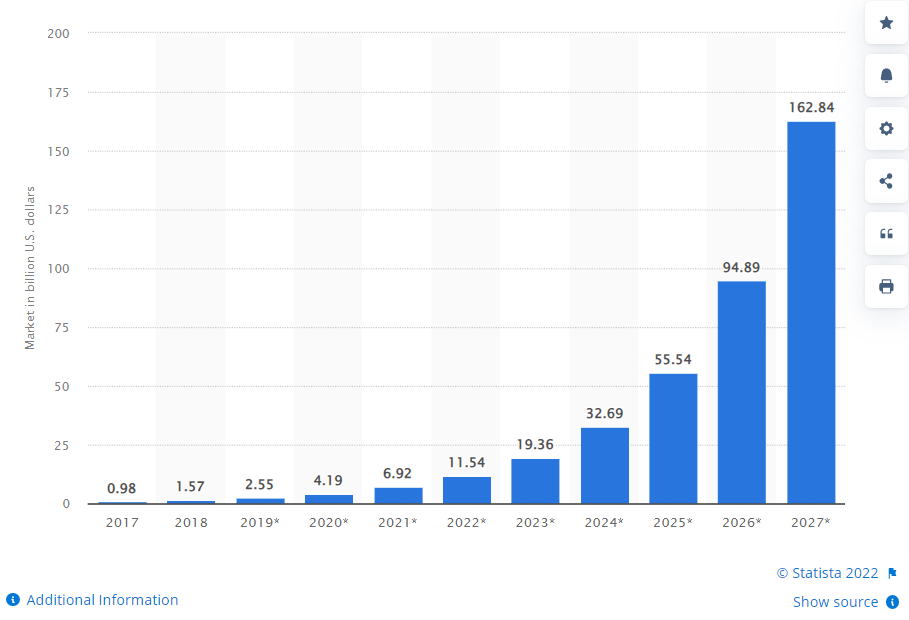 In 2021, the global spending on Blockchain solutions was $6.6 billion, which is expected to increase in the coming time.
Currently, banking holds the highest distribution of Blockchain market value, with around 30% of the technology's market value.
Blockchain technology revenue will experience massive growth in 2025, which will be around $39 billion.
There are around 83 million Blockchain wallet users worldwide.
Experts state that the Blockchain market was valued at $1.57 billion in 2018, which is forecast to grow hundred times to $163 billion by 2027.
After referring to the current market stats, we hope that you might have understood the importance of Blockchain development services in today's time. It has also raised the demand for Blockchain developers.
Roles & Responsibilities of Blockchain Developers
Blockchain developers are IT professionals who deal with Blockchain technologies and activities, including smart contracts, Blockchain protocols, and more. Experienced and dedicated Blockchain developers possess extensive experience in developing, deploying, and maintaining Blockchain protocols.
So, before you hire dedicated developers for blockchain development, get well-versed with the roles and responsibilities of blockchain developers.
Key Responsibilities of Blockchain Developers
Creating and deploying secure blockchain design solutions and patterns worldwide among distributed networks.
Maintaining decentralized and distributed blockchain-based networks and applications such as Crypto wallet app development, payment processing, document sharing, and more.
Helping with blockchain app testing and infrastructure setup for security and transparency.
This is all about blockchain developers and their roles & responsibilities in crafting top-notch applications. With the ever-rising demand for blockchain technology, there has been a significant rise in the demand to hire blockchain developer. But, as myriad options are available, people are often confused about choosing the right developer for their project.
So, here we have highlighted the step-by-step process of hiring a dedicated blockchain developer.

How to Hire A Blockchain Developer Within An Affordable Budget?
Do you want to hire a blockchain developer at budget-friendly prices? Don't know where to begin with? Here is the step-by-step process to help you hire dedicated developers or professionals from a renowned mobile app development company. So, let's begin the process.
#Step 1 – Decide Your Blockchain Business Strategy
Before searching for mobile app developers, identify a relevant business strategy. Generally, two types of blockchain app development strategies are available, i.e., creating your blockchain app or building soft applications on top of an existing one.
If you are planning to create your blockchain technology, look for the top blockchain development company having experts with creative and technical skills. The professional must be a technology enthusiast with experience in creating crypto technologies and deploying blockchain applications. On the other hand, if you are going for a second option, you will have to hire a Java blockchain developer.
#Step 2 – Pick A Suitable Option to Hire A Blockchain Developer
Different organizations have different budgets for their business project. Right? So, deciding how you want to hire a blockchain developer is advisable as it will impact your blockchain app development cost. If you are planning to outsource your project or want to avail assistance from a renowned blockchain software development company, know their hiring model. There are three types of hiring models available –
Hire Full-time developers
Hire part-time developers
Hire developers hourly
#Step 3 – Blockchain Developers Must Possess The Core Skills
There are myriad programming languages available that are dominant in the blockchain industry. So, make sure whatever blockchain developer you hire,/must possess a strong foundation in the core skills required for top-notch blockchain app development. Every programming language serves a different purpose in app development.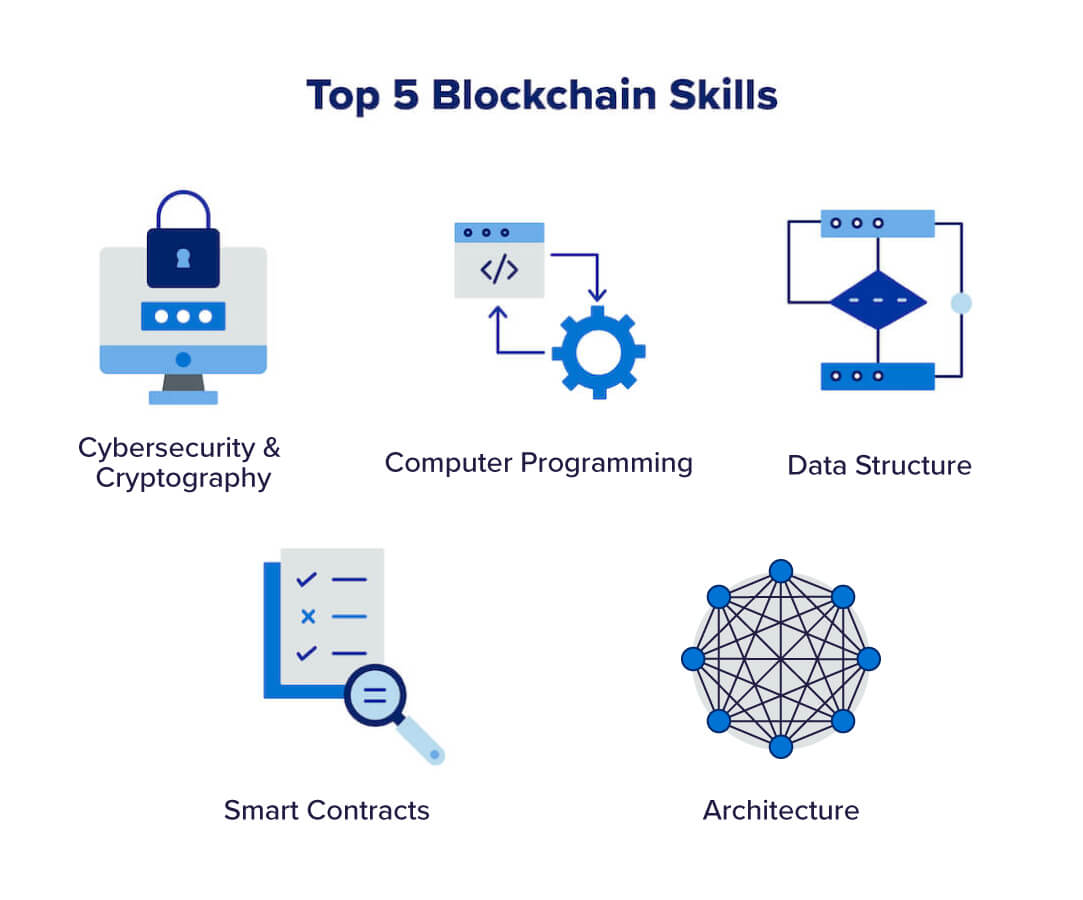 So, check on the following programming languages before hiring a blockchain developer from a leading blockchain development firm.
C++
Java
JavaScript
Python
Ruby
JS
Pearl
Solidity
#Step 4 – Keep An Eye on Developer's Existing Projects
Besides checking on your technical skills and expertise, there is another great way to get assured of your decision. Wondering what? Well, you can look at the existing projects completed by the blockchain developer. It will give you an idea of everything right from the developer's technical skills, creativity, time management, work quality, and more.  
Besides this, you can also get in touch with their clients to get an idea of their work process and get better feedback about the developer. Performing all this activity will help you finalize a perfect blockchain developer for your project, and that too within an estimated budget.
#Step 5 – Test Developer's Encryption & Security Knowledge
Crypto is a crucial part of blockchain technology. So, ensure that blockchain developers have a better understanding of Cryptography to craft secure business applications. The developers must be well-versed with the SSL (Secure Sockets Layer) and TSL (Transport Layer Security) and know how to implement security features.
Checking these two factors would benefit you in the long term and save you from spending additional costs to hire a blockchain developer in the future.
These are some crucial steps businesses should take to hire professionals from a well-known bitcoin wallet development company or any other. Now that you know what to consider while searching for a suitable blockchain developer, consider these steps and start with the process. Your decision will decide the cost later, so be careful.

The Cost to Hire A Blockchain Developer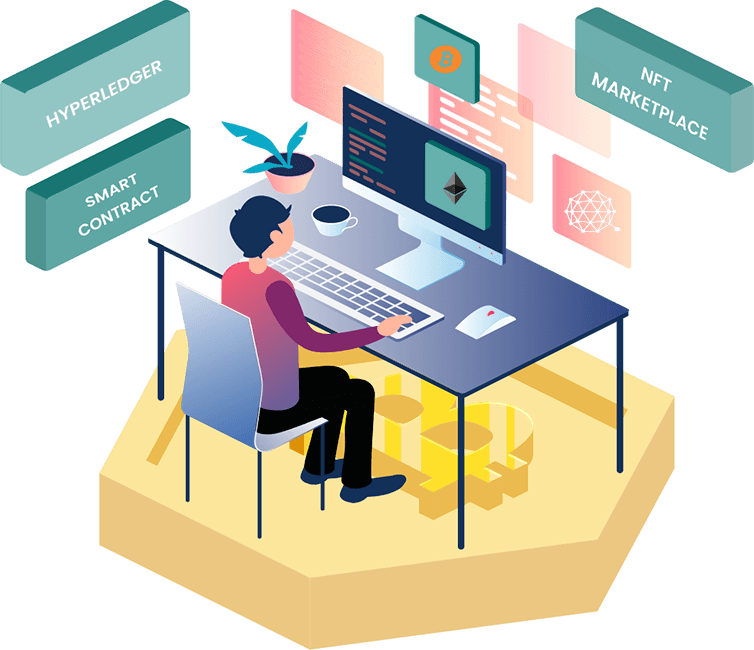 Today, blockchain has become an essential part of multiple industries, including real estate, media, manufacturing, tourism, healthcare, and Cyber security. There is no such fixed price for blockchain app development, but on average, the cost to hire a blockchain developer will be around $5000 to $30,000, depending on the project and region.
Also, it depends on the type of service you are seeking. For instance, the cost of Solana blockchain software development services differs from other development services.
| | |
| --- | --- |
| Region | Developers Hourly Cost |
| USA | $150-$200 per hour |
| Europe | $100-$150 per hour |
| India | $15-$25 per hour |
| Ukraine | $70-$100 per hour |
| Philippines | $40-$50 per hour |
| Poland | $70-$100 per hour |
| Vietnam | $40-$50 per hour |
As you can see the cost of blockchain or crypto developers region-wise, you might have understood which region would be suitable as per your development budget. Although the developers' cost in the US is quite high, the experts possess technical expertise, so you can remain assured of better results.
| | | | |
| --- | --- | --- | --- |
| Developer Level | In-House | Freelancer | Agency |
| Beginner | $10,000 | $3,000+ | $20,000+ |
| Experts | $20,000 | $5,000+ | $30,000+ |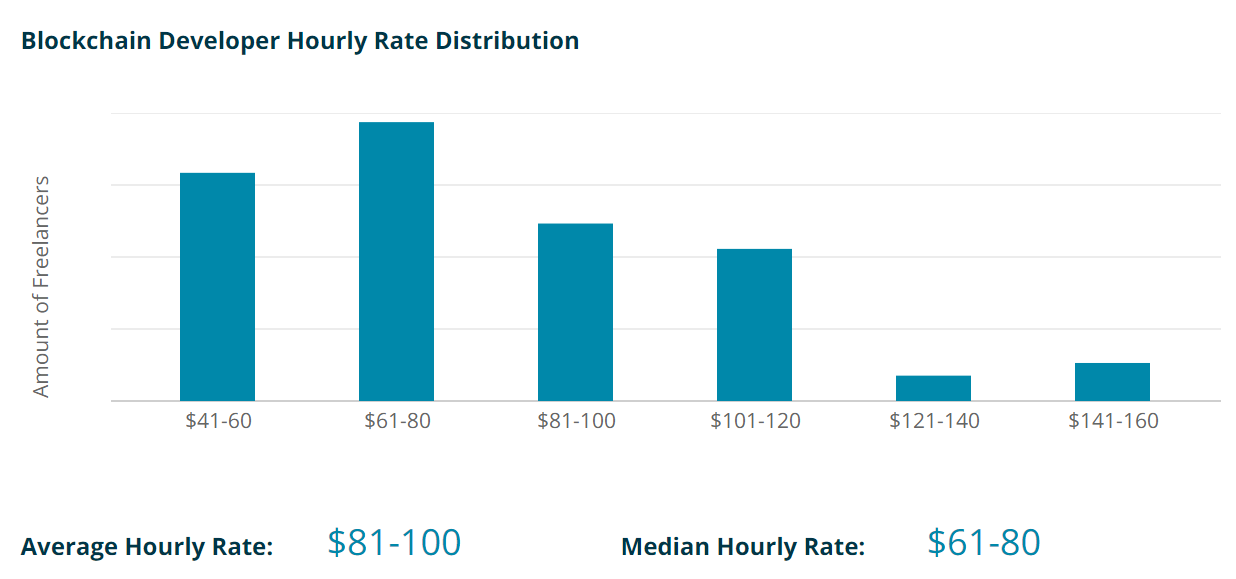 The different types of blockchain app development cost estimation processes include –
Crypto wallet development cost
Developing cryptocurrency
Hiring dedicated blockchain developers
Varied blockchain developers
Commercial blockchain development solution
App deployment and onboarding
App Sales and marketing
Legal aspects
App Designing
5 Factors Influencing Blockchain App Development Cost
Simply knowing the cost to hire a blockchain developer isn't enough. The job is not done yet. Yes, you read it right! There are other factors too that will influence the blockchain app development cost. Want to know what are those factors? Let's begin.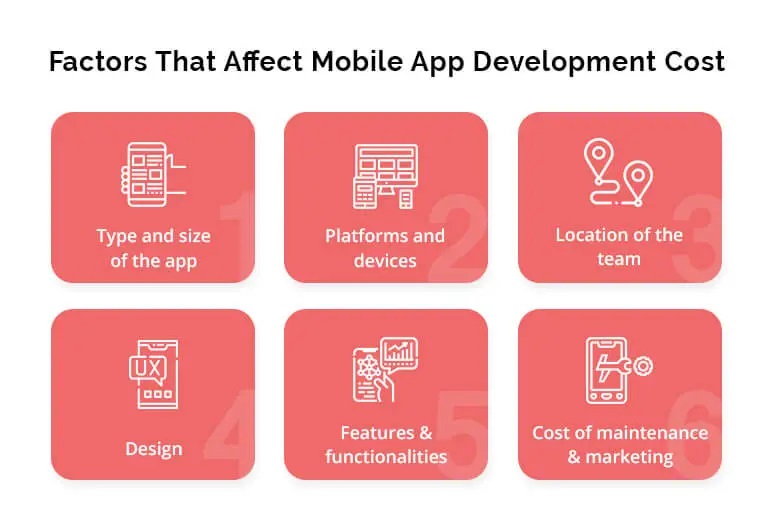 1. App Complexity
Defining a blockchain applications' complexity lies on several factors, i.e., the platform used, tech stacks, APIs, UX/UI, consensus mechanism, MVP, and more. The more complex your business application will be, the more development time it will take and the higher its cost will be.
So, to create a simple and effective application, businesses must have an idea of the challenges end-users are experiencing, reasons to invest in the NFT marketplace, current business solutions, and more.
2. Type of Blockchain App
Today, it is a must for all organizations to have a digital solution to bring productivity and growth. However, to serve different business purposes, different types of blockchain applications are available, and each has different costs. So, your blockchain project development cost will also vary depending on the application you plan to develop.

3. Application Industry
Have you ever thought that the industry you choose to continue your business and develop a business application will affect the cost? Very few businessmen are aware of this fact, so they do not focus on this factor. So, you shouldn't make this mistake and conduct in-depth research on the industry before developing a blockchain application. However, we have mentioned the table below to give you a slight idea of the industry-wise development cost.
| | |
| --- | --- |
| Industry | Cost |
| Healthcare | $10-$30K+ |
| On-Demand | $10-$20K |
| Social Media | $15-$30K+ |
| Public Sector | $10-$30K+ |
| Finance Sector | $20-$30K+ |
4. Development Stages
The cost of blockchain is dependent on different mobile app development stages, such as –
| | |
| --- | --- |
| Design | System Blueprint, user interface development |
| Development | Coding & testing |
| Deployment | Delivery, deployment, & DevOps |
| Migration | Moving the existing solution to the Blockchain platform |
| Maintenance | Maintaining new updates & app testing |
| Upgrade | New features and changes in smart contracts |
| Third-Party Tools | Notification system, collaboration, hosting |
5. App Maintenance & Support
The job isn't ended with blockchain app development. Its maintenance and support also matter. So, this is the final cost-adding factor that will include a slight amount in your blockchain app development process. But, it is applicable for all, whether you are availing of react native app development services or any other.
These are the five major stages of getting blockchain app development cost estimation. Now that you know the cost involved at every development step, be cautious during the process.
Final Thoughts!
Hiring a perfect blockchain app developer in the first attempt isn't a piece of a cakewalk, but we hope now you'll be able to do your job the right way. With all the crucial data in hand, it would be easy for you to hire a blockchain developer at affordable prices.
Consider all the factors mentioned above while looking for a reliable mobile app development company a or specific blockchain development company. Also, do not forget to consider the maintenance cost of the mobile app while handing over your project to the experts.

Frequently Asked Questions About Blockchain Development
1. What Is the Cost to Hire A Blockchain Developer?
There is no fixed cost to hiring a blockchain developer as it depends on multiple factors. Still, an average price would be around $30–$59/hr. Also, the type of project you will develop will influence the blockchain development cost. So first, you need to share your blockchain app development requirements with the experts, and they will let you know the exact cost.
2. What Technologies Are Used In Blockchain?
None of the mobile applications is successful without implementing the latest tech stacks. So, the top blockchain development tools businesses can use in 2022 are –
Solidity
Solc
Geth
Mist
Remix
Metamask
Truffle
3. What Are The Benefits Of Blockchain Technology For Businesses?
Blockchain app development benefit businesses in multiple ways that businesses could have never thought of. Businesses opting for blockchain development can experience the following benefits –
Greater business transparency
Increased efficiency & speed
Improved system security
Instant work traceability
Business process automation
4. What Is Blockchain Development?
Blockchain development refers to the process of developing, designing, deploying, and maintaining blockchain applications and systems.