Do you want to develop another viral marketplace apps like Letgo?
In that case, you must know that Letgo is a peer-to-peer e-commerce marketplace that allows users to buy, sell, and interact with others in their immediate area.
As we all know how digitization has increased worldwide with the increase in the development of eCommerce platforms has become popular. Several individuals have researched the product and services they want to buy.
In the digital area, many online companies came up with the idea of a C2C marketplace from which users can buy or sell products according to their needs. Letgo was the startup that got immense popularity in 2015 and reached the goal of becoming the world's largest second-hand marketplace.
Current Market Stats of Letgo Marketplace App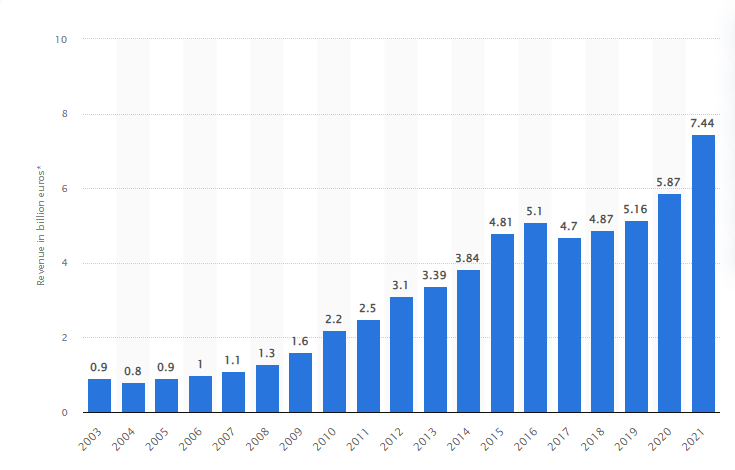 ● Letgo Group earned 7.44 billion euros of revenue in the year 2021.
● From a trusted source, we have found that Letgo has over 100 million downloads with a raise of $975 million, making it viral and the go-to app for selling items.
● Letgo has a $5 million minimum weekly transaction.
● It has 20 million active users monthly.
● There are many sources which Letgo is getting traffic from. Here are some of these
➔ Letgo is getting 5.8% direct traffic
➔ 90.3% traffic from search
➔ 0.3% from emails
➔ 3.3% from referrals
➔ 0.4% from social media
● Letgo generate $25.0M – $50.0M annually.
● The global rank of Letgo is 6,084, expected to reach 10,000
● Letgo ranked 5th in the eCommerce and shopping marketplace.
● The expected value of Letgo is $1.5 billion in the upcoming years.
After witnessing epic profit and growth, several businesses are looking forward to building an online marketplace development like Letgo. In this blog, we have covered almost every essential step that might help you understand how you can build online marketplace development.
How To Build Online Marketplace Apps Like Letgo?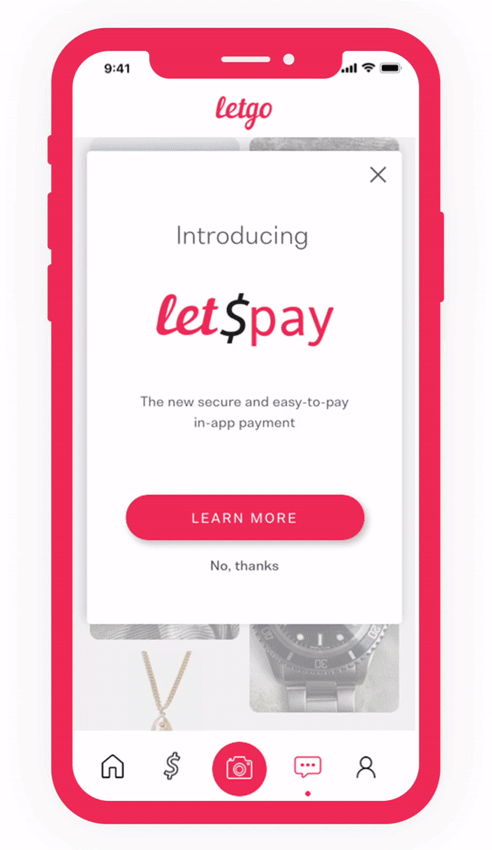 If you want to build apps like Letgo, it is essential to understand the step-by-step guide to the development step. The mentioned below pointers are a fundamental guide to the app development marketplace.
1. Competitor And Market Research
Competitor and market research is the initial step for developing an application. For example, suppose you want to develop marketplace apps similar to Letgo. In that case, it is essential to know that you should perform market research where you need to learn about the stats of marketplace applications.
After learning about how the market is growing and declining for applications like let go, you know it is time to pursue your idea. The important step after market research is competitor research. Analyzing your competitor's growth pattern and marketing strategy is important for your app development. Identifying competitors' mistakes and productive strategies will help you build amazing apps like Letgo.
2. Make a Business Plan
Now it is time to decide the purpose of your business, as it is essential to know what you want your business goal to be. In addition, it is crucial to understand that making a business plan involves a development strategy to marketing steps involving the budget.
3. Design & Features
It is the step in which you need to finalize what UI/UX you want in your application and what and how many features you want in the app development marketplace. After a business plan, it is an important step you should perform to list down all the features and designs you want in your marketplace development.
4. Find A Development Company
After listing down the features and design for your application, it is time to hire a mobile app development company or marketplace developers to build apps like Letgo. It is essential to hire the best development company to build a masterpiece or clone of the best-selling and buy apps like Letgo.
In this step, you should discuss the plan of your application with the marketplace app developer and wait for the amazing result of the developed online marketplace website or app. 
5. Launch And Promotion
Last but not the least, it is one of the most important steps in developing an online marketplace. It is the step to launch your application with promotion after the development. For launch, you can use several viral social media applications like Facebook, Twitter, and Instagram. Promotion and advertising are important parts of development that many businesses neglect, but the people who perform this generate immense profit.
What Are The Features To Include In An App Like Letgo?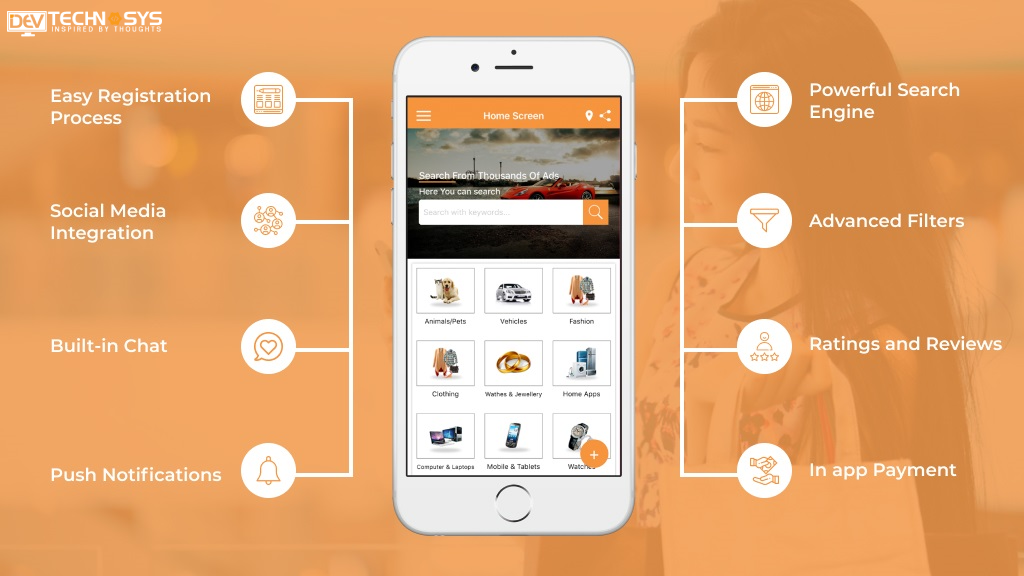 As we mentioned, features are one of the major parts that are a must to understand for marketplace development applications. The below section has covered essential or advanced features that should be included in the online development of apps like Letgo.
1. Easy Sign Up
Use easy registration forms and auto-fill choices in the Letgo clone app. It would help ask marketplace developers to add features where users can sign up or log in with social media. Using an easier format for registration and signup reduces the user's manual effort of filling every detail.
2. Product Marketing
One of the important characteristics is to boost product marketing. Do make sure when you want to develop marketplace apps. It is essential to make it easier for sellers to market their products. Improving the product's visibility leads to more likely selling on its own.
3. Explore Products
Marketplace development applications require comprehensive search and tools like filters and categorization. Therefore, it is essential to add these features to assist the buyer in finding the product and services they want to purchase quickly.
4. Live Chat
In-app live chat is the most important feature as it is helpful for the buyer to communicate with the seller about the product and services. Several buyers want to know every detail about the product by contacting the seller. The live chat features provide easy communication between buyers and sellers, leading to enhanced conversion rates.

5. Push Notifications
When you want to develop marketplace apps, it is essential to add features of opus notification. Notification alerts keep buyers alert about the application's ongoing deals and offers. For example, if you want to develop apps like Letgo, it is vital to understand that the buyer should receive instant notification about the order confirmation and other activities.
6. Payment Gateway
It is essential to know application payment security is important. For example, suppose you want to develop an online marketplace like Letgo. In that case, you should add different payment options for the customers and buyers. A secure and different payment gateway is important to build users' trust.
7. Order Status And Confirmation
It is essential to add features of providing order confirmation and status.
Adding this feature will provide you with information on apps like Letgo. In addition, it will help the user keep track of the order and easier cancellation.
What Is The Cost Of Developing Apps Like Letgo?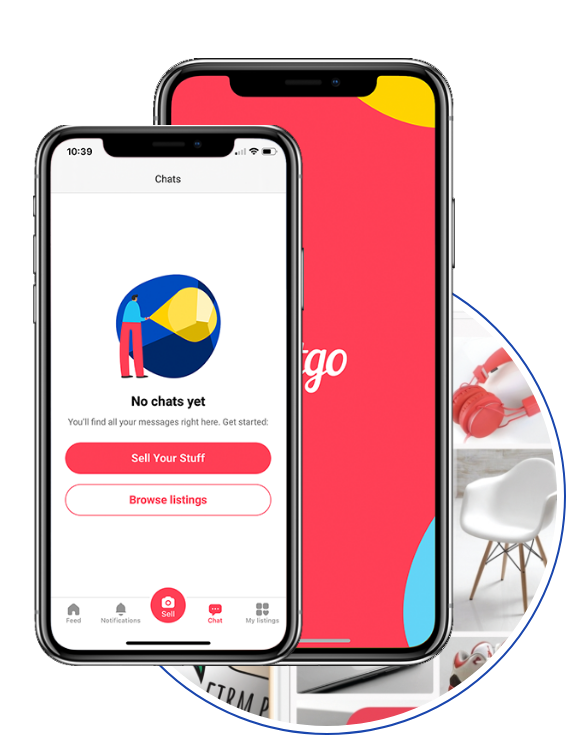 It is essential to know that building an apps like Letgo is challenging and a little expensive as it is a marketplace application. Many factors affect the development cost of an online marketplace website or app. Due to this, claiming the perfect development cost is not a great idea. The hourly rate of development ranges from $80 to $270. At the same time, European developers charge $40 to $60 per hour.
The cost estimation of developing marketplace apps comes after considering several factors that affect the cost. We have mentioned below some factors that influence the cost of development.
1. Features or Functions
It is essential to know that complexity of features and function has the most powerful impact on the cost of developing apps like Letgo. Marketplace development is expensive, but it does increase the cost after adding multiple features and functions. In addition, the multiple features you'll add to your application will increase the development hours, which may lead to increased expenses. If you want to reduce the cost of development, you should minimize the features and functions of your app.
2. Design of the App
The app's design is also one of the most important factors that impact the development cost. Designing involves the creative and unique UI/UX of the application. The UI/UX is not that expensive but does cost you an increased cost if you want a unique appearance of your app to engage
3. App Platform
Before developing an online marketplace, you must first finalize which platform you want your application to launch. It is a vital fact that android app development is cheaper than iOS. Several companies choose cross-platform development to get both.
There are 57.45% of active users of ios devices in the USA, whereas only 42.27% are android devices. If you have a better understanding of this stage, you should hire the best app development team to help you finalize which platform is more suitable for your application.
4. Development Team
The development cost of building apps like Letgo can easily be affected by the cost of the development team. It is vital to remember that development company cost is the most important factor in the development process that impacts the cost. There are many companies listed on the google search engine but choosing the best with effective capacity is important. You should choose a company that offers effective work at a minimal cost.
To get an accurate idea about the development cost, you should list all these characteristics and make a budget outline. Furthermore, after going through each element's cost and calculating the hourly cost. After all the estimations, you'll have the precise cost required to develop apps like Letgo.
What Is The Business Model For Building Apps Like Letgo?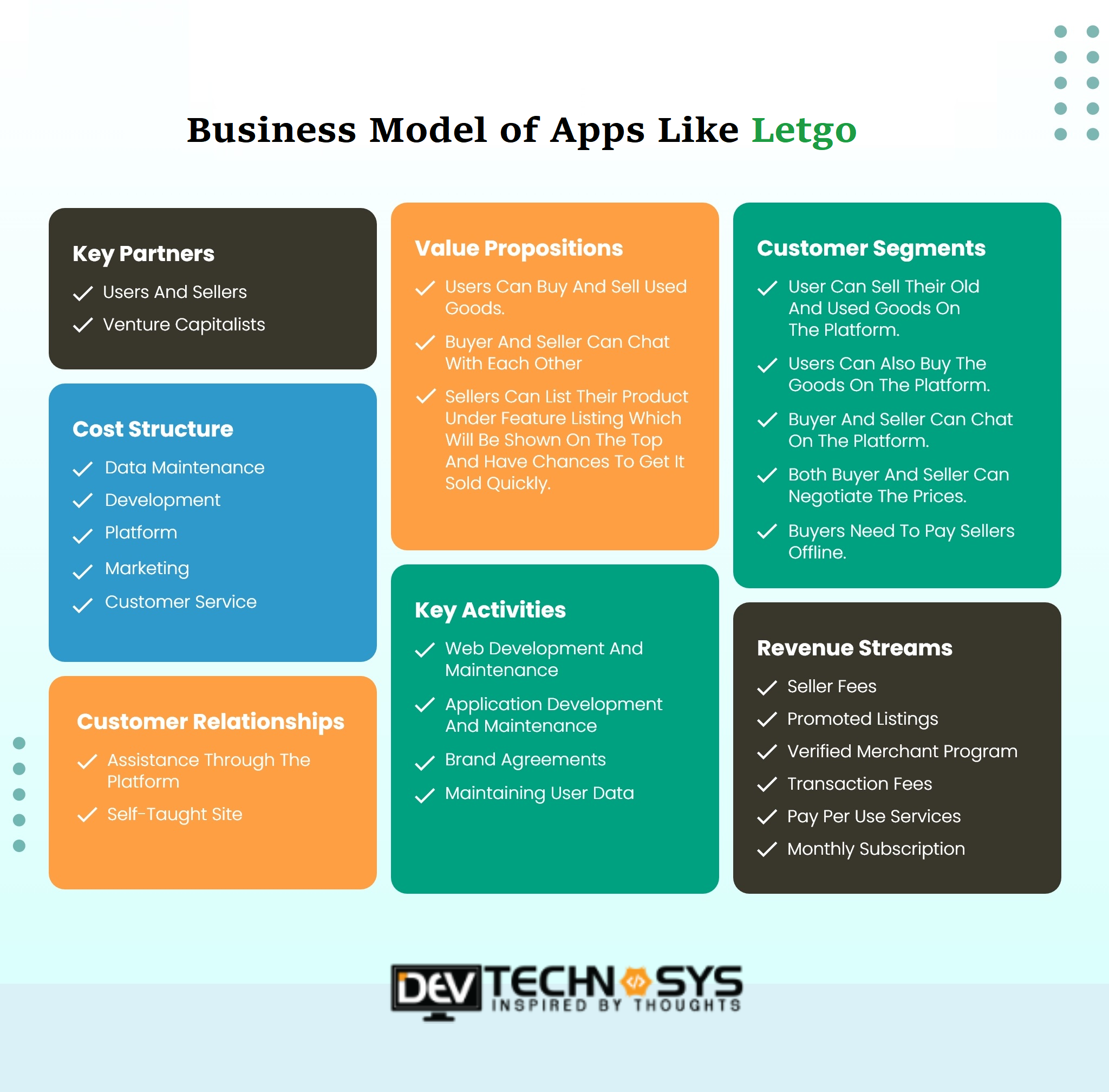 If you want to develop online marketplace apps like Letgo isn't enough, it is also essential to become one of the best online marketplace app development. To grow the brand reputation and generate revenue like Letgo, you should understand the business model of Letgo.
Let's business aims to offer ease in buying and selling products and services. Letgo works like a messaging board that advertises a product on the pages. The buyer can purchase a product from the seller within 50 miles. It is generally due to ease in transactions. Letgo provides categorization where a seller can list the product with relevance and filter, and the buyer can filter products with distance, cost, and relevance.
1. Letgo Pro
The pro feature of the Letgo application offers an advantage for dealers who want excessive visibility. It is the most amazing business model of Letgo as it provides sellers immense leads without struggling with applications for days. If you wonder how it is vital to know that Letgo generates sync advertisements on listings that generate effective leads to the dealers. Let pro starts from $90 with a 3-month free trial.
2. Google Ads
Through Google ads, Letgo promotes the product and services to the rateable search (Contextual). Therefore, it is the most effective marketing to promote your application. Furthermore, Google ads promote your application on various platforms according to your business requirement.
3. Premium Feature
Letgo has a premium feature for dealers that promotes adding their products. The premium feature highlights the product in the buyer feed, charging around $2 for 24 hours.

What Are The Tech Stacks Used In Apps Like Letgo?
If you want to build apps like Letgo, then knowing about the tech stack used in its development is important. The below-mentioned section has offered a piece of knowledge about accurate tech stack form, which you can learn.
| | |
| --- | --- |
|  Functions |  Tech Stack |
| Languages | Kotlin, Swift, Java, Objective-C |
| Frameworks | Backbone.js, Angular.js, React.js |
| Web server | Nginx |
| Client-side development | HTML,CSS,JavaScript,Bootstrap |
| Database | MongoDB,MySQL |
| Payment integration | Stripe, Braintree |
| Other Utilities | Swagger, Confluence, AWS S3, PostgreSQL,MailChimp |
| Cloud architecture | AWS |
| Business Tools | Slack, Jira, G Suite, Confluence |
Takeaway!
Hopefully, the information mentioned above was quite helpful for you in knowing how you can develop online marketplace apps like Letgo. Furthermore, the blog has mentioned some of the most important facts you should know if you consider developing apps like Letgo.
Still, if you are confused about how an online marketplace website or app will work, in that case, you must hire a mobile app development company and consult them about the process of developing apps like Letgo.