Numerous people are searching for new ways to take care of their daily affairs as our globe develops and moves rapidly. Everything is now just a click away, thanks to digitalization. In today's scenario, you can order medicine and clothing with a few clicks on your smartphone. Yes, things are becoming much easier today. In 2020, grocery shopping mobile apps got immense popularity, and this market grew rapidly.
As we all know, grocery delivery applications have been getting immense popularity these days after the pandemic situation. It is not strange to state that the rise of grocery app development and grocery delivery app maintenance services is regarded as a boon to society. People are enthralled by the idea of bidding goodbye to long lines they've encountered while shopping for goods.
The majority of traditional supermarket stores have switched to grocery delivery app development and upgraded grocery software so that customers may place orders from a distance. However, it is critical to understand that many companies are in the market with mobile applications, but not every company gets success. The reason behind this is the lack of mobile app maintenance.
If you have a grocery delivery app or any other mobile application. In that case, you should read this blog till the very end. This blog has covered several productive facts that you must read and understand about grocery delivery app maintenance services.
What Are Grocery Delivery App Maintenance Services?
Grocery delivery app maintenance services refer to upgrading, modifying, and re-examining exciting software applications. Maintenance services are a must for businesses having mobile applications. They offer ongoing development of applications by ensuring that the grocery delivery apps are running to their perfect abilities.

Why Should Businesses Avail Grocery Delivery App Maintenance Services?
Numerous supermarket grocery shopping apps worldwide are not familiar with maintenance services. Their purpose solely relies on the application's development. But due to a lack of knowledge in maintenance service, their application doesn't get the audience interaction.
If you're in the same boat in that case, you read the following signs of grocery delivery app maintenance services.  
1. Fix Bugs Timely
Do you know that avoiding the maintenance of your mobile applications can cause a lack of user engagement? Resolving the bugs with time is important if you want your grocery app to be one out of many. It is essential to know that several biggest app development companies also face effective challenges in their applications.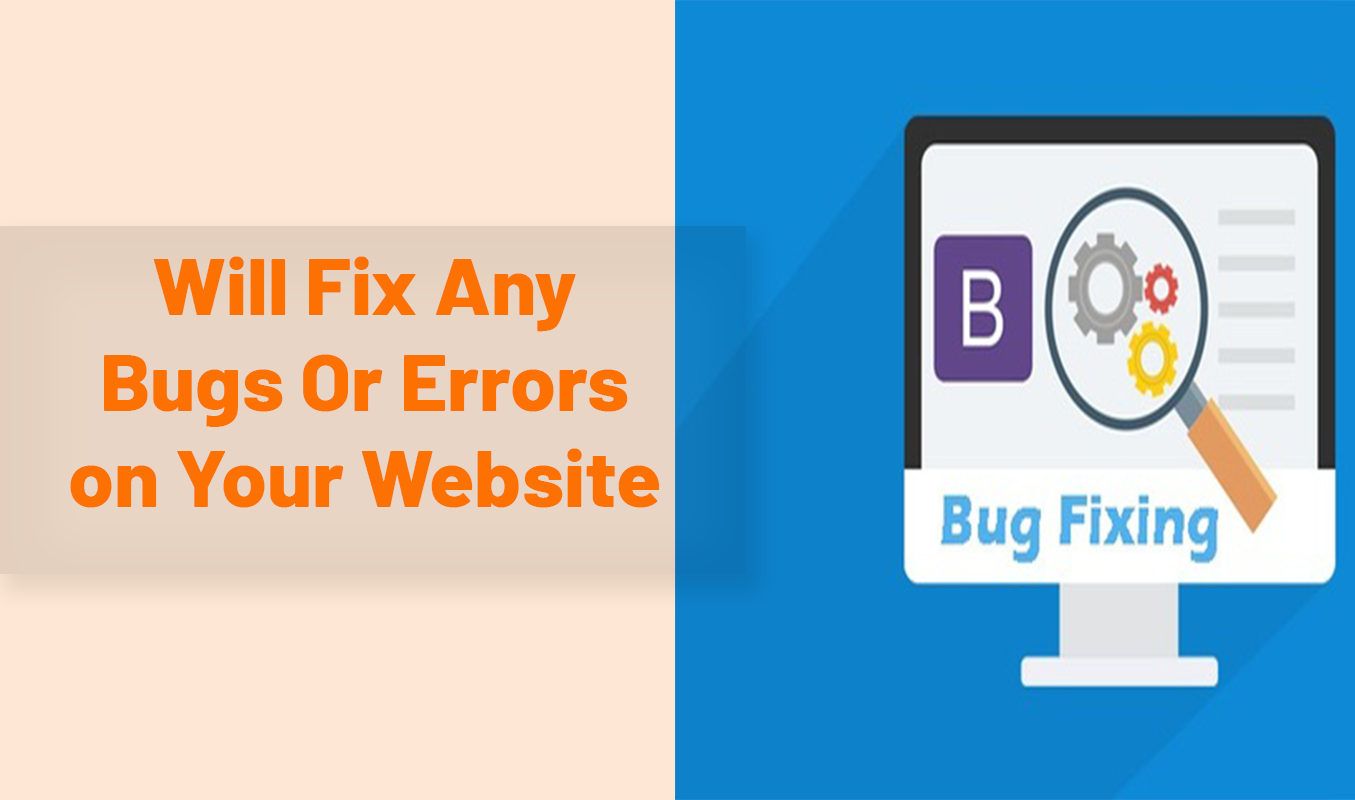 Still, maintenance services help them fix technical issues and mistakes after grocery or other mobile app development. If you have a movie app that you want to expand, you should hire the best mobile app maintenance services to fix bugs timely.
2. Enhance User Experience
It is vital to understand user experience is key to a successful business. Many businesses are unaware that a better user experience can secure corporate success and growth. It is vital to appreciate that several businesses improved customer loyalty and long-term relationships with consumers by improving app user experience. If you have a grocery delivery app, you should know that mobile app support and maintenance are essential to keeping customers delighted.
3. Optimum App Security From Cyber Attacks
The grocery delivery app development comes with several other responsibilities, including data security from cyber attacks. As we all know, the demand for grocery app development has grown rapidly. There's a tremendous hike in cyber attacks. Due to this, having tight security of your app data is important. You should secure your application data through proper maintenance of your application.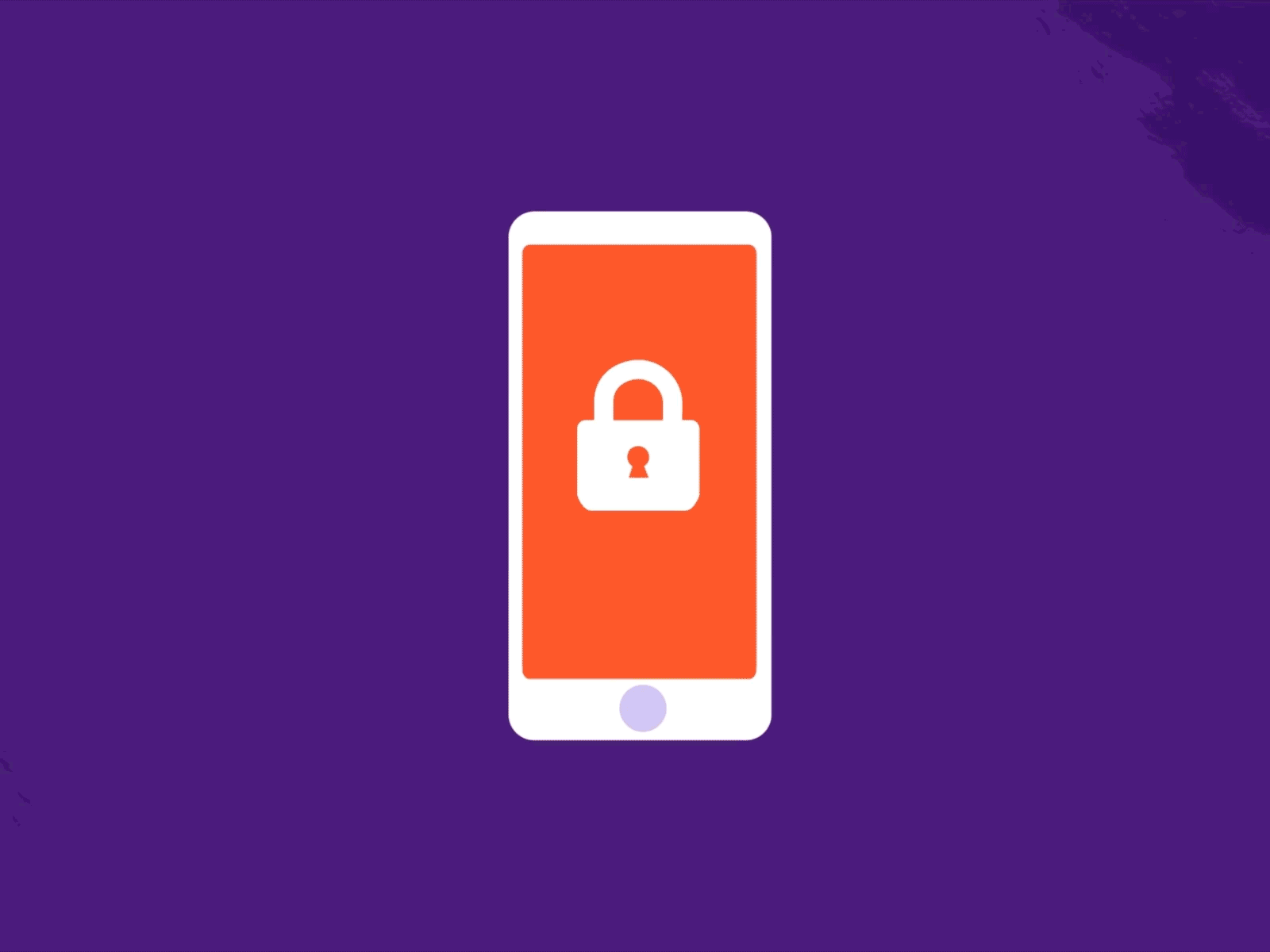 Make sure to hire dedicated developers to ensure that you have the best team to secure your data privacy from attackers.
4. Reduce App Downtimes
As we all know, the on-demand grocery app development has increased rapidly. With the extremely competitive app development environment, downtime is all too prevalent. Many reputed online marketplace app development companies have faced revenue losses due to unplanned outages. Studies have shown the major cause of such downtimes is a lack of frequent app maintenance.
Developing a grocery delivery app isn't sufficient until you provide timely maintenance. To reach the standard of other competitive applications and achieve enhanced business growth hiring maintenance services is essential.
5. Keep Your User Interface Updated
Every business should know that users become tired of using applications with the same uninteresting design for years, which leads to lower user engagement. It is crucial to understand the maintenance services that provide your grocery delivery app an upgrade in a timely user interface.
The updated user interface will increase user experience and time. An attractive user interface provides users with a familiar and better user interaction with the app.

What Are The Different Types of Grocery Delivery App Maintenance Services?
Several people don't know that there are many types of grocery delivery app maintenance services. If you have an app like Instacart and amazon fresh, you should know about maintenance services.
Below are some types of maintenance services for grocery delivery app development that you must read until the end to better understand.

1. Maintenance Emergency
Many businesses avoid such important problems after the development of the grocery app. But it is critical to know if an emergency could occur anytime or develop unpredictable errors. In such cases, the business should now hire maintenance services to resolve such issues right away while providing a flawless app experience to users.
2. Perfective Maintenance
To enhance the growth of your grocery delivery app development, it is crucial to timely update the application according to the user's needs. Updating the app will increase the feature and functionality of the application switch and will boost user engagement. Timely maintenance services will impact user feedback and increase the rapid change in function, which results in a flawless user experience.
How to Evaluate Grocery App Development Cost
3. Maintenance Adaptive
To keep your application upgraded, it is essential to record changes in the application with adaptive maintenance. Nowadays, making diverse changes in working ambiance has become the need for an immense increase in hardware and operating systems. It helps in ensuring that your grocery delivery app is running smoothly.
4. Preventive Maintenance
It is crucial to understand that preventive maintenance helps in the intervention or eradication of the incidence of errors through code rearrangement, code optimization, and documentation updates. Preventive maintenance aims to decrease the application's complexity and enhance the maintainability factor.
5. Repair Maintenance
Repair maintenance helps correct the flaws and defects in the function of movie applications. Studies have shown that errors in design, coding, and application logic are also included in the repair maintenance.
If you have a grocery delivery app, you need to decide on the various app maintenance costs and evaluate what maintenance your application needs.

How Much Does Grocery Delivery App Maintenance Services Cost?
Many businesses focus only on developing an app but forget that it requires regular maintenance to keep it upgraded eventually. They think once the app is launched, there's nothing after that. But it is essential to understand application maintenance services are required to keep your app upgraded and error-free.
Many people don't get their app maintenance due to a lack of knowledge about maintenance costs. If you are looking for the cost of grocery app maintenance, then you should know there is no fixed cost of maintenance services.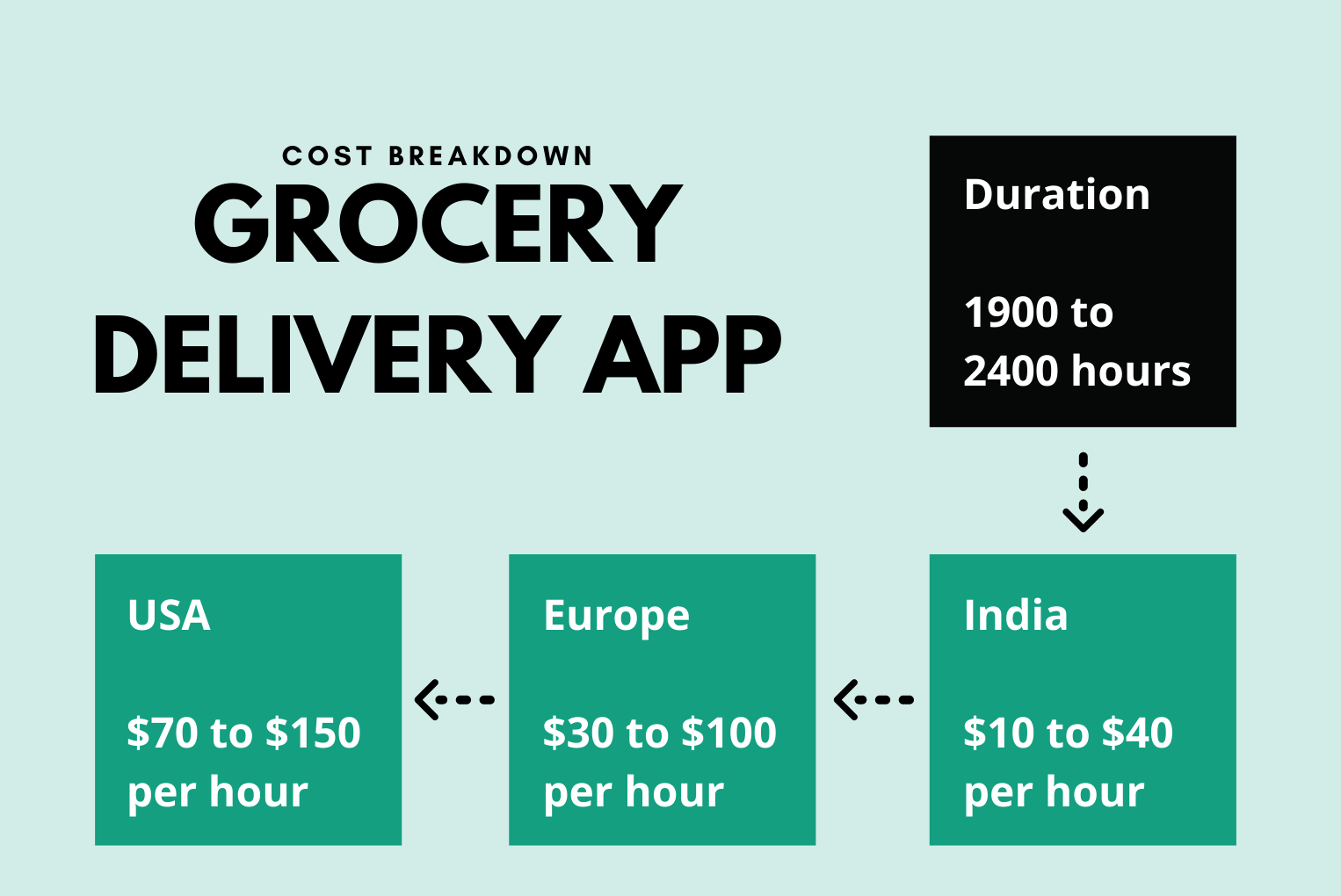 Maintenance services cost is a 20%- 30% hike on your total grocery app development. The grocery app development cost varies from basic mobile apps, $25000 to $100000 for complex mobile apps.
For instance, if the development cost of your app is $50000, then the cost to maintain a mobile app varies from $5000 to $7500. Hire dedicated developers to determine maintenance's grocery app development cost with favorable results.
What Are The Factors Affecting The Cost of App Maintenance?
As mentioned above, the final cost estimation of the grocery delivery app maintenance services will be done based on several factors.
Here below are some effective factors that affect the cost of maintenance.
1. Features And Functionalities
Mobile app features play the most important role in cost estimation. Features are an essential aspect of determining mobile app maintenance pricing. Complexity in functions and services your grocery app offers and the excessive time and money on your app development and maintenance.
As a result, in the first version of the app, it's best to focus on the main functionality. Studies have shown that for the first app development, you should opt for the basic functions and features of apps as it will assist you in providing a superior customer experience at a cheaper cost.
Many people do not understand this and get complex features of a grocery app that increase the expense of development and maintenance.
2. Categorization
Categorization in application heavily influences the cost of maintenance services. It is critical to know that every category of an app has its own set of features, demographics, and security requirements.
Complexity in categorization leads to long hours and money in maintenance, resulting in increased mobile app maintenance service costs. The same goes for the website as the cost to maintain a website also depends on its categorization.
3. Design And Animation
The style and animation of every grocery delivery app development impact the cost of maintenance. It is crucial to know that the type of designs and choice of animation your application has affects the cost of maintenance.
Features To Include While Developing Grocery Applications
Material Design is one factor that highly impacts the cost of maintenance as design language adds creativity to mobile app designs. Depending on the creativity of the user interface, the cost of app maintenance contributes to the total anticipated cost.
Many people aren't aware of wireframing, but it is essential to know about this factor, as grocery app maintenance costs vary. Wireframing depicts the application's fundamental design without regard for colors, forms, or features.
It can assist you in determining whether your idea is practical and whether your app needs additional market analysis. Many app development industries faced an increase in the cost of development and maintenance due to wireframing.
Animations are one of the major user-engaging aspects of mobile applications. Suppose you have a grocery delivery app development. In that case, you should know animations are important for your app to attract users in real-time. Animations are widely used in gaming and social media applications.
Nowadays, many businesses use animation in their mobile application, which helps drive traffic immensely. Market studies have shown that designing and coding animations are time-consuming and drive up the cost of an app's maintenance.

4. Maintenance Hours
The amount of time it takes mobile app developers to maintain the services of your grocery app has a significant impact on the cost. It is crucial to know that the duration of maintenance services is determined by the number of developers employed.
If your application is complex, the developer team may require extra developers to speed up the grocery app development process. The extended hour and increased labor will increase the cost to maintain software for grocery delivery services.
5. Cost of Developer
Many online marketplace app development companies choose a low-rate developer team for maintenance services to reduce costs. But it is vital to know that reducing costs will not offer you the best result in maintenance.
A reputable mobile app development company provides outstanding services which might cost you a lot, but that also comes with exceptional results. Grocery delivery app maintenance services costs will vary depending on the company you choose for maintenance.
6. App Security
App security is an important factor that increases the scope of maintenance of a mobile application. It's critical to devote attention to protecting your mobile app while developing it. Users' sensitive information and data must be kept private and secure in your app. As a result, it is prudent to invest in data protection, as a big security breach might cripple your company that influence the cost of maintenance services.
The Bottom Line!
Hopefully, the information mentioned above about grocery delivery app maintenance was quite a help for you. It would be best to opt for one now that you know everything about maintenance services' cost, significance, and types. Search for the best mobile app maintenance service providers to expand your grocery app development.
Generally, people thought about how to make a grocery app but lacked knowledge of grocery delivery app maintenance and services. The problem of zero maintenance support leads to a lower rate of success. A reputed and expert mobile app maintenance team can offer you several benefits to your mobile application for many years.