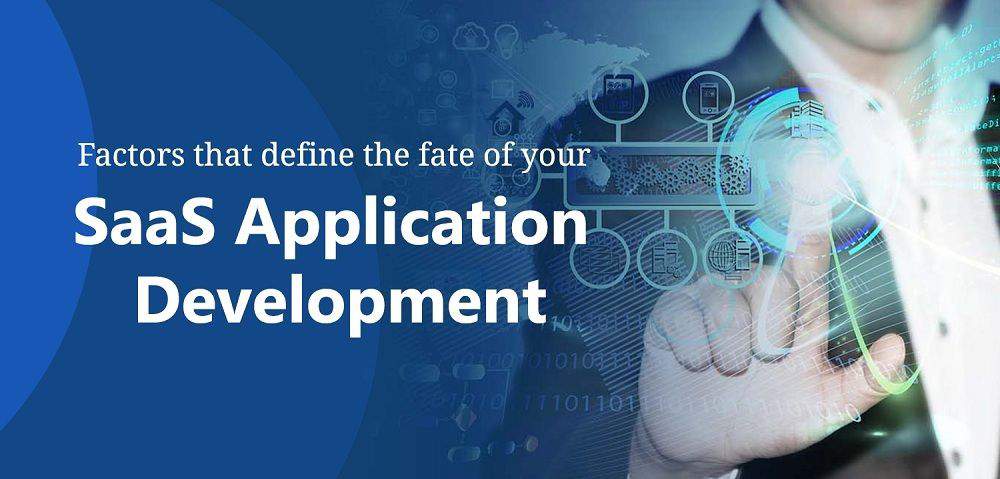 SaaS application is one word that must have crossed your path many times while looking online for web or app development. It is a common service provided by many high-end and good-to-be-considered web and mobile app development companies. But have you comprehended the concept completely? Before jumping right on to our discussion lets get through some of the basic constituents of SaaS web application development.
What are SaaS Application and Why Do You Need Them?
SaaS or Software as a Services is a type of software distribution in which applications are provided over the internet by being hosted over cloud by third-party providers. It one of the four software distribution types that are Cloud Computing (which needs no introduction I guess), IaaS or Infrastructure as a Service and PaaS that is Platform as a Service.
It is a very common practice by which big and small organizations get through their enterprise needs by applications hosted on the cloud rather than installing and running the apps on their PC's and other devices. Thus, it helps in reducing the need to have hardware acquisitions, maintaining of apps, software licensing and support and installation guidance and many other factors. SaaS Development Services help you get flexibility in payments, it is subscription-based service and allows you to end subscriptions or reactivate them agilely. It is a cloud service and allows users to gain accessibility over data over various features while providing great scalability to your business.
Thus, SaaS web application development allows you to access software without the need to purchase, it also reduces the need for maintenance which gives your IT staff a free hand. It also means you can access the service anywhere, anytime as these are hosted by cloud on your devices with an active internet connection.
Also Read: What Security Roles Should SaaS Providers have on Their Teams?
What to Keep in Mind Before Getting a SaaS Development Services
SaaS application development is not as easy as it offers you the accessibility to the services, there are many factors that decide your SaaS web app development fate which when kept in mind can help you along your development a big time.
SaaS development demands resources and expertise which is not so commonly found, it is much better to hire developers from a reliable and trusted SaaS development Company that has extensive know-how knowledge of building secure and agile SaaS applications. Thus, when SaaS development when done properly can help you in building a strong foundation for your new or well-established enterprise. Here, are some points to look into before leveraging SaaS development services or going for in-house development.
Experience Matters
The core reason behind the success of a SaaS application is the agility and functionality it offers to users, thus that is something which is a must-have in your SaaS application. It is one thing that should be at the center of your attention during your SaaS web Application development.
The more high-end and seamless the user experience is the more they will look forward to getting your future services. You must try to attract user base with the user-experience rendered on your SaaS app rather than the app itself.
Marketing is a very important aspect of any Application, but you cannot get a loyal user base without raising the bar amongst your competition.
Choosing technology
Hiring a good and reliable SaaS development company is recommended because they can help you in choosing the technology which will be working on your SaaS application.
It is one of the most important decisions which decides your success in so many ways. It is technology that gives you the extensibility and agility you need to lavish upon your SaaS apps, thus, choose wisely.
With technological advancements have led to the emergence of many tools and languages and their efficient and reliable frameworks. The technology stack is used to develop the client side and server side of your SaaS Product and there are many available tools to get your task done. A good SaaS development company has the right resources and expertise.
Commonly used languages for the frontend for SaaS Web Application Development are JavaScript, jQuery, Cascading Style Sheet, HTML, and others. Recently, AngularJS and React JS are trusted for SaaS development services by SaaS developers due to their agile development.
For backend development, Ruby and Python are widely used while there is always PHP which is highly trusted backend development language.
Methodology
The methodology is like a blueprint to develop SaaS applications faster, better and much strategically. Well, it is always better to strategize especially if you are new to something. If you are looking forward to hiring a SaaS development company to get the job done, you must read this point carefully. Every development company has its own signature style to execute the whole development process, this is done to give away good experience and rapid product development. Of which two are very common
Waterfall
It is a traditional method to approach a project, it is sequential where development process is linear that is step by step approach. It is a systematic approach.
Agile
You will love it if you are someone who can't wait for things, it is a process which speeds up the development where a project is divided at the initial stage and then conjoint. It is tested thoroughly to see if the product is working or not. Small spaces are left out for bugs to get a hassle-free optimization of SaaS product.
Time Management
Time influences many factors in developing a SaaS product, it is highly recommended that you get in talks with your SaaS Development Company to understand the difficulties of the project, your demands, other trends etc. Thus, the best way to manage time is to get in active involvement with your developer team and get regular updates and reports on the development work. while hiring an offshore SaaS development company you must look into their project manager profiles and their efficiency in coordinating your project.
Also, not always is a company delaying project, your requirements have a lot to do with the quality and development time of building a project.