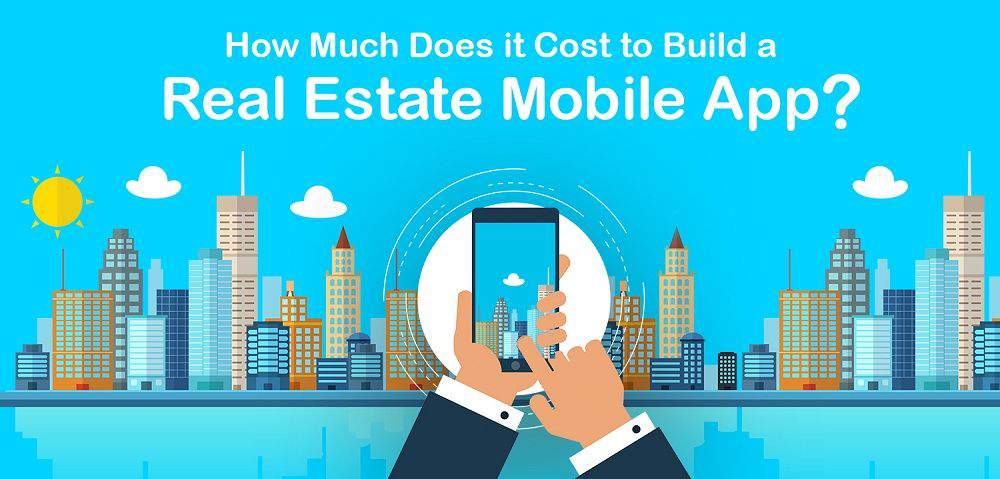 If you are planning for real estate mobile app development, the cost of development comes in the mind especially when you are in your budgetary process. You need to know essential features that you will require while building such an app. By considering these features and cost, you can remain focused on the approach to conceptualizing as well as building the app. The app needs to achieve all the important aspects of the successful usage of the app. To comprehend the app better, you need to focus on the most selling and renting apps that are produced in the market. It will provide you an idea of the features that you want as well as the cost of development.
Factors That Affect the Real Estate Mobile App Development Cost
Deciding Databases: In this sector, you have to deal with numerous people with their details along with reports and another type of archives. Hence, on the everyday basis, you need to churn out and also refer to the huge amount of data and then put it into the process in order to assist you to gather information on various real estate factors and trends. This, you have to have a detailed database along with a compliant system well in place in order to serve the trade as well as communications requirements well.

Most of the successful real estate apps in the market get access to their inherent data via MLS systems. They also take assistance for third-party vendors along with property agents as well as real estate companies. They need it to get the database working. By means of bringing them all together in order to obtain a full-stack database well in place, you need to have access to all the real estate data with these types of apps.
Enhanced Search Functionality: It is one of the most pivotal features of any real estate app. The sorted and responsive search events lead to the better user experience. This is the case of all of the leading apps for real estate. So, in case you are collecting information on how to develop a real estate app, then it is quite essential for you to research and study search functionalities of these apps in detail.

You need to involve all the essential search parameters such as property type, location, price range, amenities and then break them into more advanced search options in order to allow the users to get the information of most relevant details as per their needs.
Graphical Display of Listings: In order to get better quality as well as more engagements with all of your listings, you need to put them with aesthetic visuals. This is a recent trend followed by various successful real estate apps which have changed all the long listing description into presentable as well as intuitive graphics. There are several graphical interpretations that you can select to display on your on any platform.

This can be easily done by utilizing SDKs for graphs and charts. This will allow you to put maps as well as images of the properties along with street views and directions which are sourced by Google. This particular feature is highly interactive as well as valuable to the users.
Detailed Maps: Any real estate app which does not have proper information on the entire neighborhood simply cannot work with its audience. You need to furnish it will detailed maps. These maps should be well-appointed. This also includes the use of markers in order to display various neighborhood details while allowing these details to be filtered according to the search criteria.

It can also be displayed with clustered details in case there is too much information that is available. Different values that you can include are natural disasters, affordability, traffic, crime level, schools, boundaries, etc. It is about you segregate as well as prioritize the information and provide the ability to the users to sort them which will make a huge difference. Most of the successful apps for real estate are featured with such maps.
Implementation of Save Search in order to Retain Your Users: Saving search feature is essentially like save to cart that you see in any e-commerce website. This might look as small feature, but it will certainly assist you when it comes to user retention. It has an extensive impact on serving as well as retaining users through noticing their search preferences and also recommending the users with relevant choices.

All of these saved searches essentially allow the users to refer to their most recent activities with the assistance of auto-suggestions and then prompt them to continue their search from where they have left last.
Conclusion
There are the features that you need to consider when you are developing a real estate app. Now comes the cost of an app development. On an average, it takes 600 to 700 development hours to build such an app. Depending on the cost of the developers, the price can vary. On an average, a real estate app developer can charge between $50 and $75 per hour. This means a real estate mobile app development can cost between $30,000 and $52,500.