We all know what real estate is, but we didn't know that we would start doing real estate on mobile. Technology escalation brings this change in society, whether for online booking apps or Real Estate Apps like Zillow. As per the reports, the real estate market is set to hit 1 trillion USD by the end of 2030.
Plus, it is expected to add 13% GDP by 2025. All the types of sub-sector under real estate are increasing and offering the country all facilities, infrastructure, and many more. Why don't you read this article about knowing how much time and cost to develop a real estate app like Zillow?
Current Stats of Real Estate Apps Like Zillow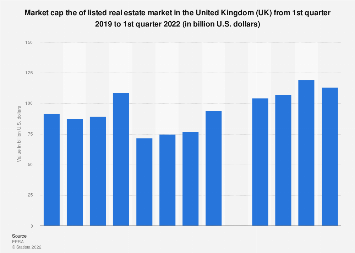 Accordion to Statista, many real estate companies in the U.K. has increased from 2019
In the first quarter of 2022, the listed real estate market was established at over 113.1 billion U.S. dollars, which fell later from the final quotes of 2021. Still, it is the second-highest value recorded.
2021 records that the U.K. has the second-largest commercial real estate market in Europe after Germany.
Plus, in 2021, over 23% of real estate companies will spend over $500 per month on technology and tool development.
How Does The Zillow App Work?
The buyer and seller of the property come under the purview of the Real Estate Regulatory Authority (RERA). Under the RERA act, 2016, which regulates and promotes the real estate sector in India. Users don't have to go into this technicality; you need to know that the interest and rights of stakeholders are protected. However, the RERA is implemented in Karnataka.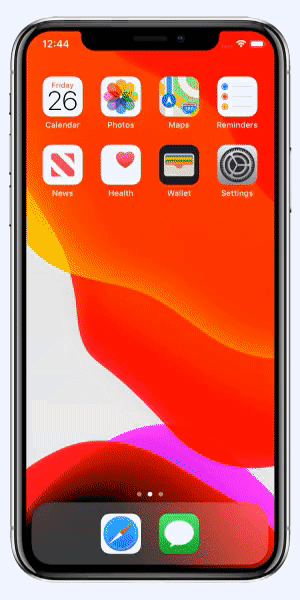 The good news is that real estate investment trust REIT has received a no by SEBI. It means an inflow of many kinds of investment into the market. If a mobile app development company makes a real estate app, they will update everything in that, from rules to the price of the land. It makes it convenient for the end-users to buy and sell their properties.

Features of Real Estate Apps Like Zillow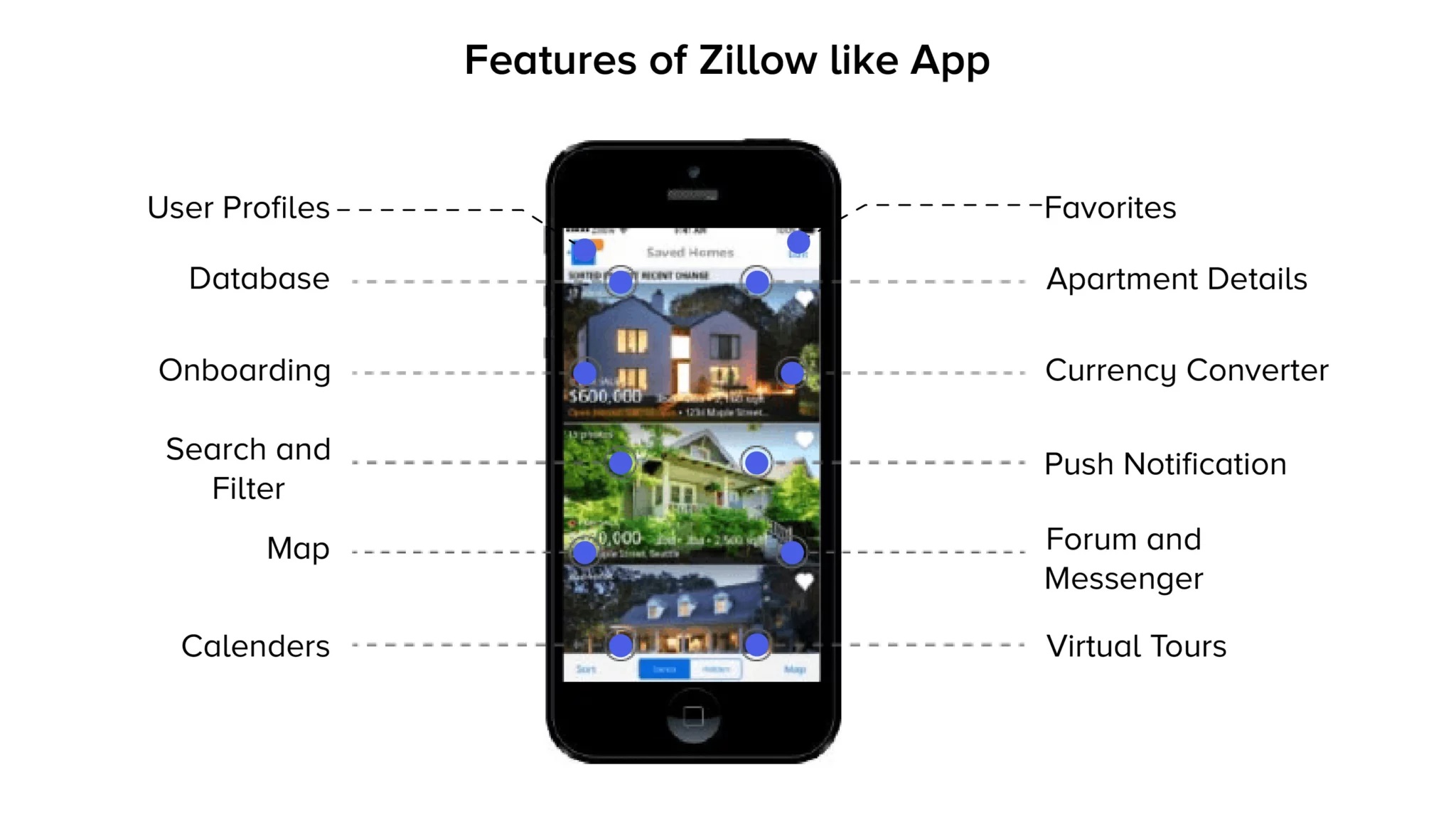 1. Database
In this service format, you have to deal with a wide range of people and their details, reports, and other archives. Thus, you need to churn out and refer to a huge amount of daily data and put it into a given process to assist you in gathering information. Hence, you will require a detailed database and a compliant system to assist you in serving the communications requirements and trade well.
Zillow provides access to its data via MLS (multiple listing service) systems and the National Association of Realtors, also known as NAR. They also take assistance from various third-party vendors, real estate companies, and property agents to get that database working.
2. Advanced Search Functionality
It is among the key features of any real estate app. The more sorted and responsive your search events are, the better the entire user experience. It is the case in leading apps in this particular domain. In case you are collecting information on how to create real estate apps like Zillow, it is vital to study their embedded search functionality in detail.
You need to include various essential search parameters such as property type, location, amenities, and price ranges and then break them into various advanced search options. It helps users easily drill down to the most important and relevant details according to their requirements.
Features An Ideal Real Estate Search Mobile App
3. Display of Graphical Listing
To achieve much better quality and more engagement of users with the listings. It will help if you put them up with different visuals. Zillow replaces the complete listing descriptions with intuitive and presentable graphics. You can easily choose to display various graphical interpretations on the app on Android and iOS platforms. It is easy to do by utilizing SDKs for graphs and charts.
Plus, it will allow you to easily put maps and pictures of the various properties along with the directions and street views sourced by Google. This particular feature is quite interactive and valuable to the users, and it is best maintained through reviews for the various Zillow listings over the various app stores.
4. Detailed Map
You have to put it with well-appointed detailed maps. It includes utilizing the markers to display the neighborhood information that allows you to filter as per the various search criteria. It can be displayed further with various clustered details in case too much information needs to show.
It shows how you segregate and prioritize the full information and allow the user to sort them can make a substantial difference easily. Users can consult with a real estate app development company to suggest how to place the map functionality to replicate this particular feature of the Zillow app.
5. Implementing Save Search to Retain Users
The saving search feature is similar to the "save to cart." We often see it on any e-commerce website, which may appear in a small corner. Still, it has a broader impact on serving and retaining the users. These particular saved searches allow the users to quickly refer to previous last activities of these users with the assistance of auto-suggestion and prompt them to search from where they left last continuously.

6. Selling and Buying Applications
The main aim of such an app is to quickly look for houses in different districts, contact the dealers, and arrange negotiations with these people. One of the most distinct and distinguishing features of such an app could be the opportunity to avoid the presence of adventurers. Plus, users must ensure they are dealing with the right and genuine person to buy or sell an apartment or house.
7. Extensions of Mortgage
It is difficult to understand the popularity of mortgages after the financial meltdown in the real estate market. However, it has become famous, and people are now doing business with this. As you are aware, the arrangements of the entire mortgage calculations aren't the easiest in the world. So, there is a significant need for a particular helper who will allow you to hold all the different operations properly, quickly, and efficiently.
Must-Have Advanced Features for Real Estate Apps Like Zillow
Developers who build any application want to get popular among the audience. Plus, they want revenue from that app because they invested some cost to develop a mobile app. So, to achieve that, they should invest in features correctly. There are some features that your application should have. Without these features, your application would gain popularity among the audience, and even they would choose your application over others.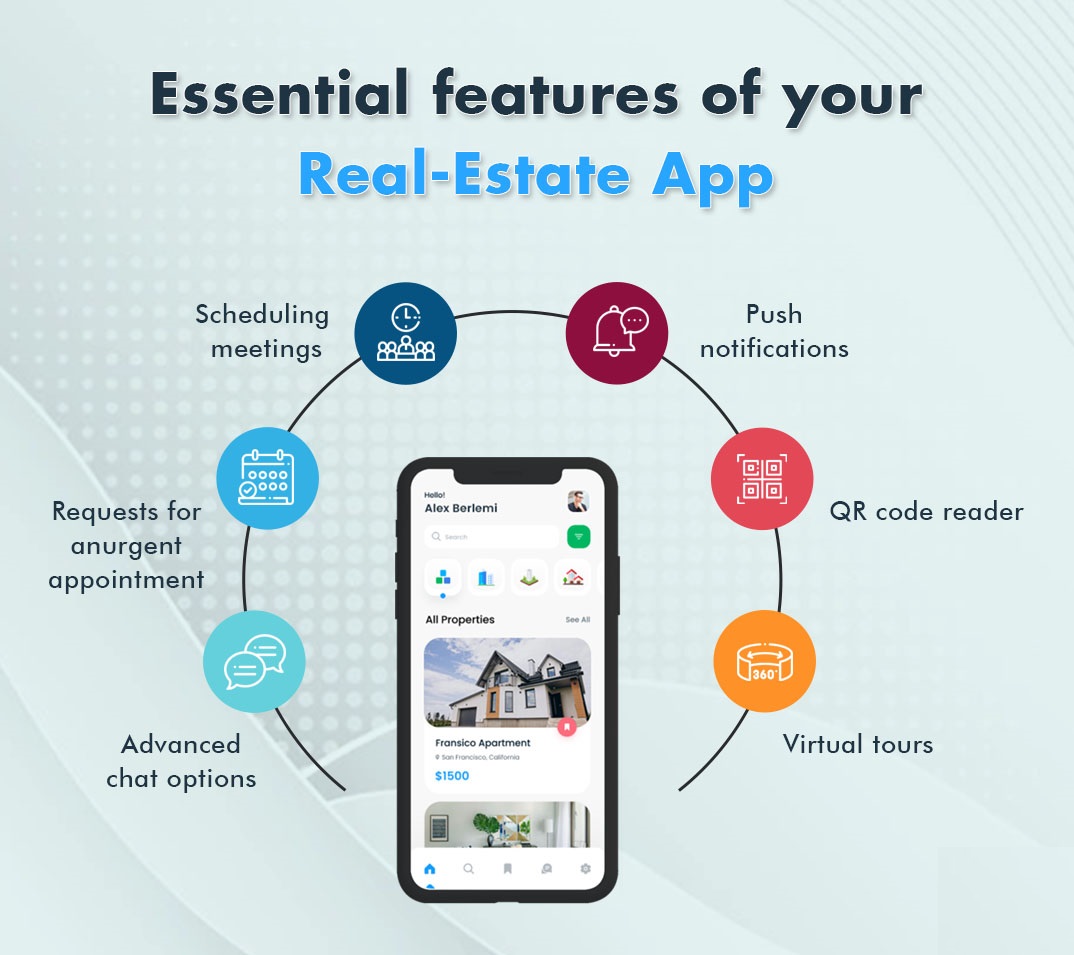 1. Registration/ User OnBoarding
It is the essential feature of a real estate app, and it should be as simple as possible. There are three main ways to do this.
Social Media authorization
Authorization via email
Phone verification
A developer can use the above methods to allow users to sign up for your application. However, combining all three methods can be the best option as well.
2. Profile Management/ Users Profiles
Users should be able to make profiles in your app so that they are eligible to perform any activities in the app. Plus, different users should have different identities so that every user has a unique identity. Suppose you need to develop Android app development, then you must require a user profiles feature.
3. Property Listing/ listings Database
The property listing is another basic feature of the real estate app. Users should have a list of the properties with all the necessary details in those listings. It would create a good impression, plus, it will help them. iPhone app development is the best example of a listing database.
4. Search Filtration
To simplify the property searching process for your users. The developer needs to provide advanced search options to the users. Moreover, it can add categories and filters so that users can quickly locate a property that suits their needs.

Cost to Build a Real Estate Apps Like Zillow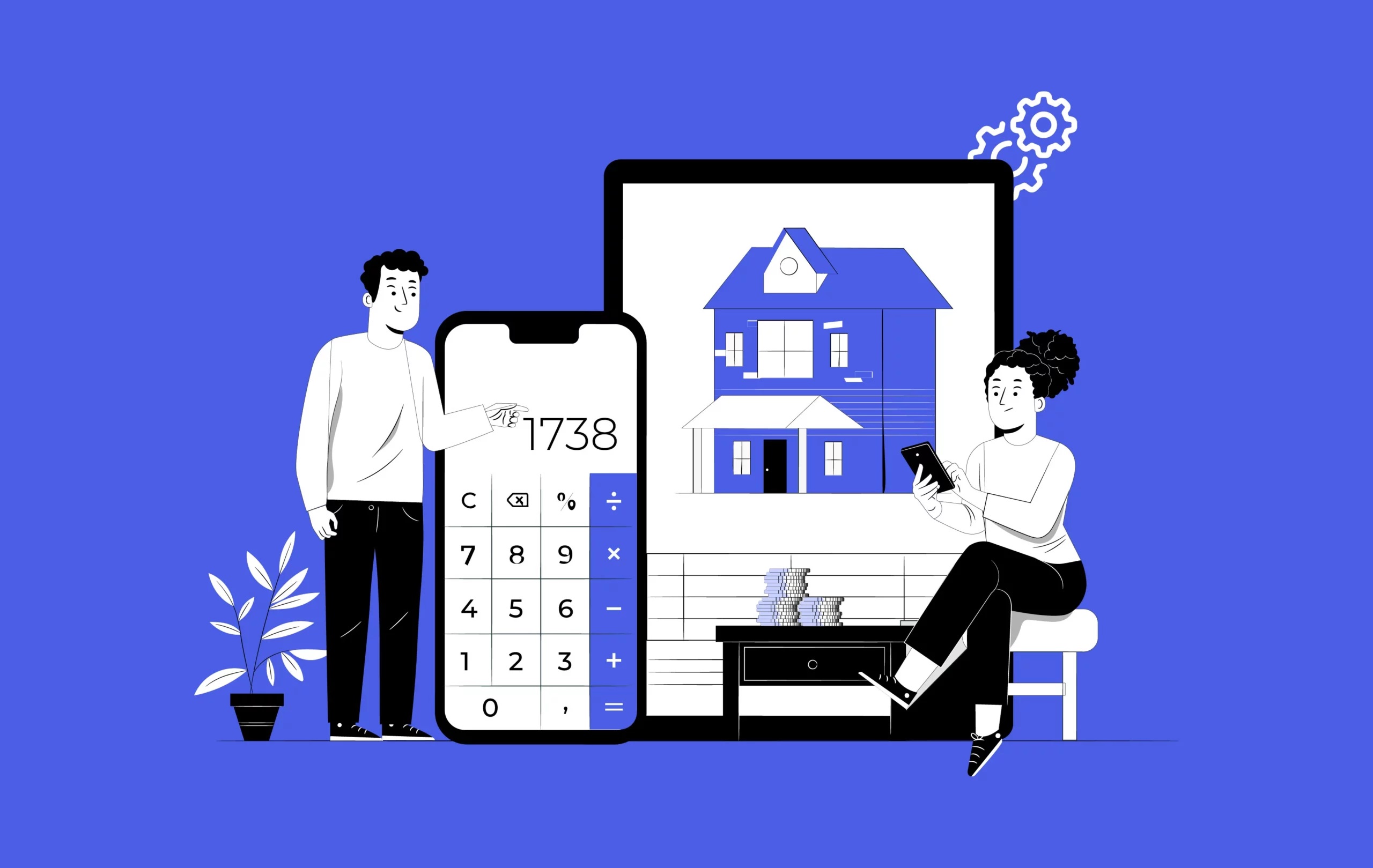 When developers decide to create a mobile application, they have one, and the first thing in their mind is the time and cost of any app development. Suppose they want to build a real estate app, then they have to determine the costs, including the developer's expense, UI/UX designs, development team size, and app complexity. The Cost of Real Estate App Development are:
The real estate app development cost would be $8,000 to $20,000.
The factors included in this cost are the complexity of the app, UX/UI design, development team size, and geographical location.
Moreover, if we talk about the time of the real estate app development, it would take three to nine months to develop. Usually, the average time to develop any app is three to nine months. However, it depends on the complexity and features of the app and the entire project. To get a better result, you must hire a mobile app developer who should know everything about development.
List of MLS and API to Develop Perfect Real Estate Mobile App
What Are The Competitors of Real Estate Apps Like Zillow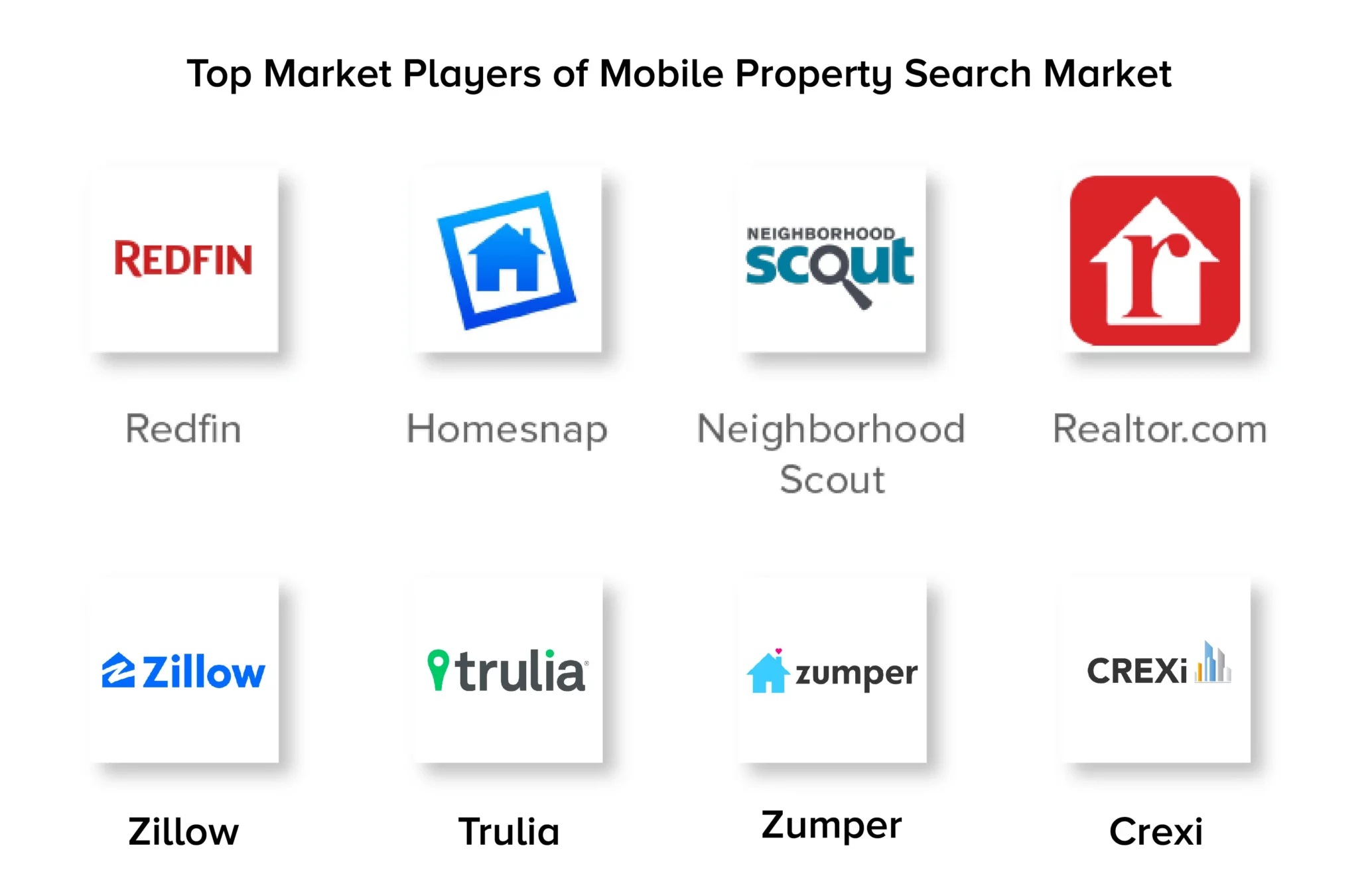 1. Home Auctions
It is one of the best applications for buying through an auction because of its complete online bid listings. Like other app properties, photos, details, and map locations are shown in those lists, but Xome Auction is the best because it has the additional feature. The feature is that users can state whether the property is financeable or have to pay in cash.
2. Redfin
An actual real estate brokerage firm has created an app to take them to a national scale and revolutionize the buying and selling processes. It is the best app among the audience because it has cutting-edge technology with actual Redfin real estate agents and customer service employees that keep the human element in the process.
3. Trulia
It is the best for home values because it provides more data about what goes into home value than any other app. Trulia was founded in 2005 and later acquired by Zillow Group in 2015.
4. Realtor.com
Realtor.com is associated with the national association of Realtors. Realtors can update their listings daily for free, making it a winner for the best rentals. By updating their listing regularly, landlords benefit from finding qualified prospective tenants faster.
5. LoopNet.com
LoppNet.com is the best real estate app for entrepreneurs because it only lists commercial properties. It saves investors time and frustration because this listing website doesn't have to sort and filter through homes and individual apartments for rents and sale.

Basic Tech Stack To Develop Real Estate Web App
If a developer has to build an application, they want to know what technology they will require and how it would apply. Plus, technology information is important to keep real estate app Maintenance services, and a developer needs proper knowledge of the tech stack. Here's the list below for making a real estate app.
| | |
| --- | --- |
| Requirements | Tech Stack |
| Frameworks and Libraries | Next.js, Node.js,React, |
| Programming Languages | HTML, Java, CSS, JavaScript and PHP |
| Domain Name Services | Cloudflare CDN, Amazon Route 53, Infoblox NIOS, GoDaddy premium DNS, Google Cloud DNS or UltraDNS |
| Content Delivery Networks | Cloudflare CDN, Microsoft Azure CDN, Amazon CloudFront or ‎Rackspace Cdn, Google Cloud CDN |
| Web Accelerators | Cloudflare Website Optimization, Amazon DynamoDB, AWS Global  Accelerator, Azure Singular Service, or ApacheBooster |
| Business Tools | Gmail, Slack, Jira, Facebook Workplace, WordPress. |
| Applications and Data | Python, NGINX, MySQL, Google Drive, AWS Lambda, Amazon S3, Amazon Elastics, Amazon Aurora, Amazon RDS, Amazon LightSail, MongoDB, and Redis. |
| DevOps | Docker, BitBucket, Git, Visual Studio, Code, Ansible, Docker Compose, New Relic, Sentry, Terraform, Kibana, |
| Utilities | Amazon SNS, AWS elasticate, AWS Chatbot, ElasticSearch, Postman, Twilio SendGrid. |
| Core Location | Google Map or Apple Maps. |
Bottom Line
It is comprehensive information about real estate app development. If the developer wants to build a mobile app, they should know what would include and whatnot. To make an app popular among the audience, they should know what the app requires and what the audience needs in their app. We hope you will love this information and it will help you in any way.