Once AI was mentioned in books and research papers only, or we have seen it in the movies. It is a real technology that we can access and feel around us. It is such a great and influential technology that has its presence in almost all industrial sectors. It is applicable for all, from manufacturing to distribution or from route planning to aviation. The world always keeps a constant eye on the incoming AI that will set another benchmark. In this blog know more about how much it cost to build an artificial intelligence project in 2023.
If you are eager to find that – how much it costs to hire an AI Development Company or what will cost to build Artificial Intelligence then, this blog can work fine to provide you all with the information.
The reality is that it is gradually involved in our mundane tasks whether we realize it. Some of the best examples are Alexa, Siri, and all. Other examples are home automation systems, autonomous vehicles, robotic arms at manufacturing units, and many more examples.
What is An Artificial Intelligence?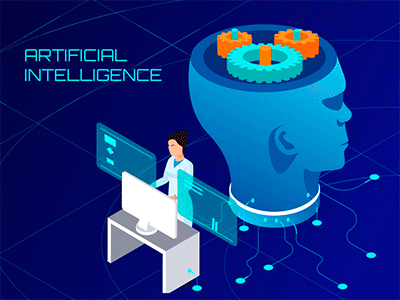 With AI buzzing in every possible article here's a quick explanation of what is artificial intelligence and how AI works in the future. In simplistic terms, you can understand it as AI is one of the branches of computer science related to developing computing machines or computers that can perform the task as human intelligence does.
It can be categorized into Reactive Machines, Limited Memory, Theory of Mind, and Self- Learning. Its best examples are Netflix's recommendations, email spam filters, and smart assistants.
The Facts You Need To Focus Regarding Cost to Build Artificial Intelligence Project
Artificial intelligence updates always create a buzz in the market. The reason is every tech-oriented company and brand that wants to excel in their business keeps a constant eye on it due to having several advantages. There is another factor that always grabs the attention of worldwide businesses is –
The real question which almost all entrepreneurs are asking is- "How much would artificial intelligence cost?"
Cost is an important factor not only in terms of ordinary application development but also when there is a need to develop apps for modern age concepts such as Artificial Intelligence, Machine Learning, Blockchain development, and IoT app development. Here we are reading about the facts that influence the cost of AI Development.
Artificial Intelligence is such a great technology not in terms of innovation but also from the business point of view. The reason is that almost all businesses are looking for much potential in it to boost business growth with the help of AI-based apps or software.
The statistics say that in 2021, the global AI market recorded  $327.5 billion, and service segment revenue is $19.7bn USD. The companies are also investing in this technology, and as per the world's one of the top-notch survey websites, Statista reported that worldwide corporate AI investment is USD 67.85 billion.
The market experts predict that it will touch USD 126 billion by 2025, and more than half of the organizations will migrate their existing operating systems to Artificial Intelligence.

Here are some other facts that you would love to read to about the growth in AI
According to the IDC forecast, global AI revenue growth will be $98.4 (CAGR 2019-2023) by 2023.
In 2019, the Artificial Intelligence-based agriculture market was $1.1 billion, which is expected to grow by USD 3.8+ billion by 2024.
The global AI fashion market will be USD 4.4 billion in 2027, and the expected growth rate will be 36.9% (2019-2027) which was only 270 million in 2018.
The High Performance Based machine learning revenue will reach $2.5 billion in 2024.
Key players in Global AI Market are IBM and Microsoft holding 8.8% and 5.6% market shares, respectively.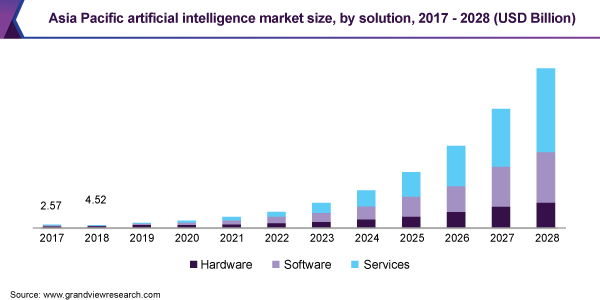 Note: Here are two types of AI solutions available in the market- Custom AI solutions and pre-defined solutions as third-party AI software. For a business seeking ultra-age solutions, it is important to know the average range of AI prices. That remains in between $10000-$30,000/software. The minimum cost of a custom AI solution starts from $5000-$6000.
There is huge scope in investing in AI to capture the market, and it also ensures the desired growth; only you need to implement it appropriately. Suppose you also want to migrate to automated solutions. In that case, you need to focus on the current trends and an iPhone app development company that can transform your idea into AI/ML mobile app or AI web solutions.
Top Most AI Trends To Watch
Other than the, cost to build artificial intelligence. You also need to know about the latest trends in AI so you can choose a suitable one for your business. The implementation cost of AI will be accordingly.
So, here are some following top-notch trends of AI on which businesses are focusing on producing ultra-age solutions to stand out from the crowd and provide great experiences of their software product to the customers. Unfortunately, these trends are also influencing the cost to build artificial intelligence.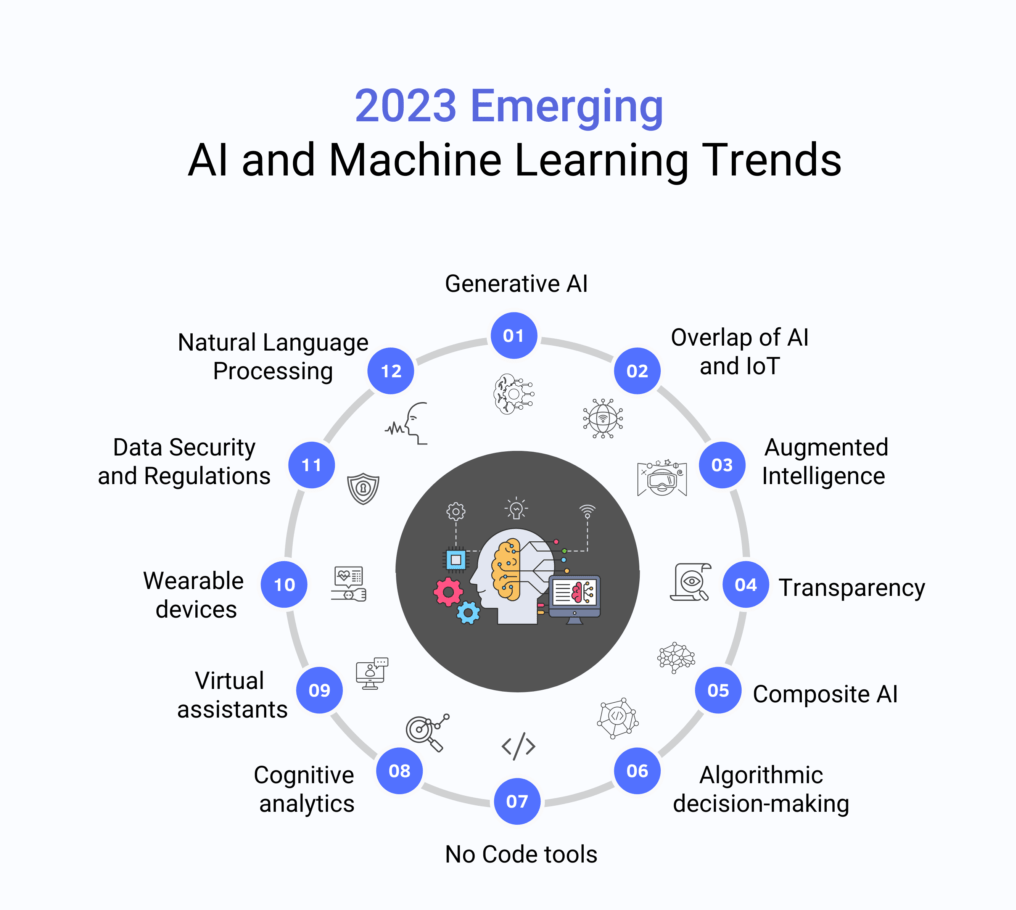 1. Large Language Model 
It is one of the major advancements in Artificial Intelligence and a step ahead to meet the goal of implementing human-like intelligence. The language models work based on Natural language processing. These are being used to predict the word sequence in the sentences.
In addition, it can summarize the text and create visual charts taking input as text. For the training of a large language model, massive data is used. Its best examples are Google's Bert and OpenAI's GPT-2 and GPT-3.
2. Multimodal AI 

The Single Modal AI works on the outcome mapped from a single source of data types such as image, text, and speech. On the other hand, multi-model AI combines computer vision and conversational AI models such as Interactive FAQ, Form Filling, Question Answering, Natural Language Interface for databases, and Dialogue Planning. The most recent example of multimodal AI is DALL-E from OpenAI. It can generate the graphics as per inputted text.
3. Edge Management 
Edge computing appeared as one of the most promising options for businesses and became a must-have choice. Although there are certain challenges associated with it that can be handled with the help of AI-enabled cloud-native technology. The best example is Kubernetes, which facilitates the developers to handle the edge AI applications smoothly.
4. Cyber Security
Cyber Crime is one of the potential threats to society, especially for businesses where some programmers use hacking tactics to barge into the existing systems for information stealing and all. In addition, hackers can hack each internet-enabled device anytime for a specific purpose.
AI is such a great remedy to all these issues where algorithms track smart and self-learn the pattern to detect that something is going unusual. They can also analyze the network pattern and identify potential threats.
5. Chatbots & Conversational AI
Although Chatbots and conversational AI both are different, on the other hand, they have a connection in-between. Straightforward it is as – A Chatbot is a software that can use conversational AI to communicate with humans. It does not mean that every time a Chatbot uses it. For example, a Chabot development company utilizes conversational AI to design and develop a meaningful Chatbot.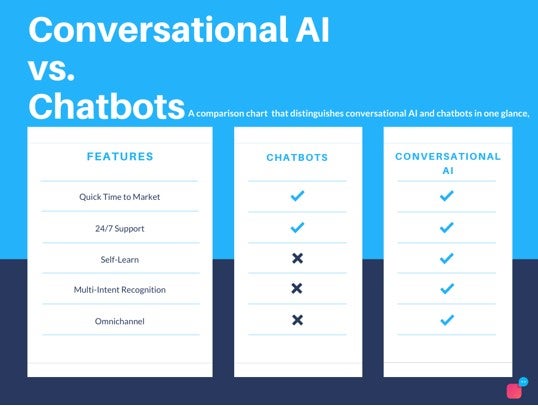 By 2027, the Chatbot market is expected to reach 454.8 million dollars which indicate huge growth. It is another top-notch factor that affects the cost to build an Artificial Intelligence-based website or app.
The AI market is increasing with rocket speed, and the mentioned above trends are working like speed boosters for it. The majority of businesses are leveraging its advantages for better growth, and they are not hesitating to hire dedicated developers for developing an application to meet their goals. It may be possible that the cost to develop AI projects remains a little bit expensive, but later the cost is worth it.

Top-5 Best Use Cases of Artificial Intelligence
Artificial is such a wonderful technology that allows businesses to utilize it in 360-degree. In simpler words, it became the universal truth that for each industry, AI has something that has changed various things, and definitely, it can reshape the whole industry.
So, here are some best five use cases of Artificial Intelligence that showcase ample growth. It is okay that the cost of building Artificial Intelligence can be a roadblock for businesses such as newly grown brands or start-ups, but things can be handled easily.
The role of AI in website development is also huge,  artificial intelligence is influencing website development and at the same time helps in making it competitive and edgy.
So, let's deep dive into the top-five use cases of Artificial Intelligence.
1. Personal Assistants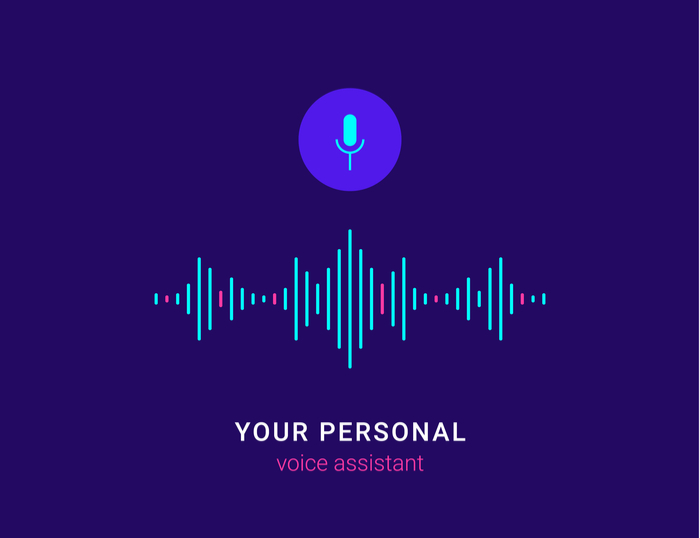 Only a few readers may be unknown to the Amazon Echo, Google Home, Alexa, or Siri. But, if you are also one of them, you will be surprised to know that these are the name of software & devices that work as personal assistants. These devices work very simply like only you have to give them a voice command.
Even your kid can play a rhyme via instruction in a few words. There is complex AI programming behind these devices and software, including the elements of Natural Language Processing, Machine Learning, and pattern recognition.
2. Market Research
Any business in this world can't survive without market research; it enables them to make a strategy according to the changing patterns. One of the best examples is IBM Watson. It is an AI-based application that innovatively helps in market research. IBM, provides business-ready tools, applications, and solutions that can help a brand overcome marketing bottlenecks. As a result, the cost to build Artificial Intelligence for adoption will be reduced.
3. Sales
Having great sales is one of the top-notch objectives of any business around the world. The best thing is that AI has something fantastic compared to traditional techniques.
Artificial Intelligence can answer all the questions from lead generation, selling goods, and overcoming the existing competition. The AI can predict exciting facts about future market patterns and learn about customer preferences.
For example, CRM Software is a great tool that comes with all the features you need for improving sales. It can also be customized, including AI tools, with the help of a CRM Development Company.
4. Robotic Process Automation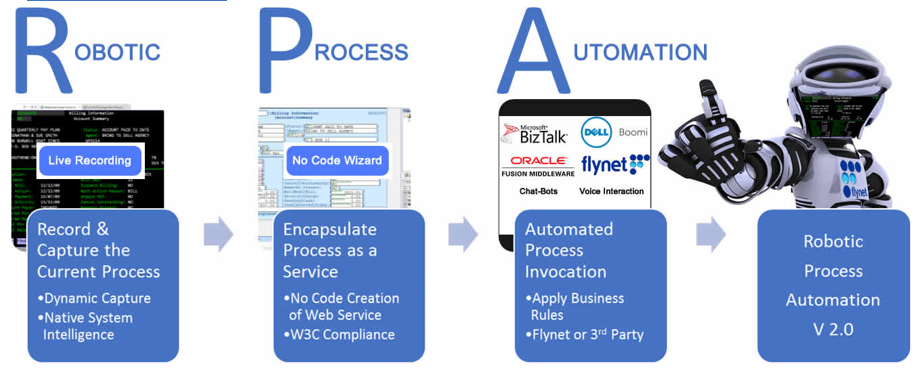 RPA, aka Robotic Process Automation, is AI-based software technology that facilitates to deploy the robots emulating human interactions with software and digitalized systems.
These are being utilized to perform specific actions such as screen reading, data extraction, system navigation, etc. One of the greatest advantages is their working speed. It only increases the productivity worthy for accelerated transformation, major cost savings, higher accuracy, improved compliance, etc.
5. Fraud Detection
Among several use cases, it is also one of the top-notch AI use cases that grab worldwide businesses' attention. Machine learning is one of the branches of AI that helps detect fraudulent activity against any un-usual money laundering. Its best example is PayPal- one of the top brands that deal in international money transfers. It uses AI/ML algorithms to fight fraudulent transactions.  

Top Factors That Influence Cost of Artificial Intelligence Project
When it comes to implementing modern technologies in an existing business, the cost is one of the points to focus on. Several factors influence the cost of the Artificial Intelligence project. The three major components are- the development, implementation, and maintenance of AI projects. It does not matter which industry you belong to; these cost-affecting factors work the same. So, let's check out these for greater insight.
1. Solution Type 
There are several concepts included where AI is the umbrella term such as Machine Learning, Natural Language Processing, and Robotics are its sub-branches. Based on applicability, these concepts can be used, so the cost to build an Artificial Intelligence-based project is also accordingly.
For example, suppose you want to implement Voice Assistant or Chatbot. In that case, Machine Learning will be implemented, or image processing will be used if you want to implement security cameras.
2. Project Complexity
Project complexity is one of the top factors that greatly influence the cost of developing an AI project. Suppose, if you need to implement only basic AI, then project cost will remain low compared to the fully AI automated system that can work without any human intervention.
3. Features 
Artificial Intelligence offers several features that can be utilized to a great extent. From the solutions point of view, it can be categorized into two, i.e., pre-built solutions and customized solutions. Their cost remains accordingly, including the cost of feature implementation. What features do you want to have and increase or decrease the cost to build Artificial Intelligence?
4. Project Management
Project management can be done in two ways: in-house project management and outsourced project management. For in-house management, there are extra-cost associated with it, first, you need to hire an in-house team, purchase devices, create office space, and other expenses. Instead of it, outsourced AI development services are a more cost-saving idea where you only need to hire dedicated app developers instead of doing other arrangements. They can take care of the project from end to end.
5. Mobile App Development Company
Most businesses are targeting customers via mobile apps, so it will be a smart decision if you are looking for the same. Here cost will be one of the bottlenecks that you have to face, so first, you need to decide what type of mobile app development company you are going to hire. There are several options available, so you need to choose the company that can understand the worth of each penny you will invest in your project.

The Final Words!
It is the most important question: How much does it cost to build an AI project in 2022 for a business to replace the existing system with AI. Unfortunately, it is hard to estimate the cost estimation at a time, although you can go with the average cost range of AI project development as $10,000-$30,000.
By 2024, global AI market revenue will be half a trillion, such as $554.3 billion. The whole market is categorized into software, hardware, and service, so the businesses prefer these as per their convenience. Based on the prediction, there is huge growth in this sector, and enterprises can utilize it to boost their growth.